Digital Names, a blockchain project, is designed to simplify the process of financial transactions by making digital wallet usage considerably more manageable. Blockchain, since its inception, has revolutionized many sectors of the global economy. TechTerms.com describes this nascent technology as a digital record of transactions.
Its name arises from its structure where individual records known as blocks are linked together in one list, dubbed chain. The blockchains record transactions made with cryptos like bitcoin, and they have many other applications.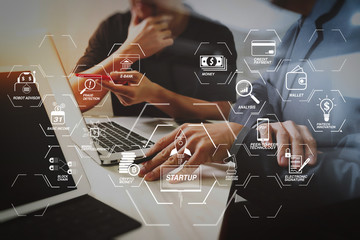 Many computers concurrently validate every transaction that is added to a blockchain on the Internet. The systems are well configured to monitor particular kinds of blockchain transactions and form a peer-to-peer network. They work jointedly to guarantee that every transaction is valid before it gets added to the blockchain.
The decentralized network of computers works to guarantee that one system can never add invalid blocks to the chain.
How Does It work?
Traditional banking systems are continuously shifting toward digital wallets – the precursors of blockchain technology. Payments may soon get processed through blockchain. Developers ensure that the technology provides maximum security and it provides quick transactions for significantly low fees next to zero.
Many individuals, for now, do not use digital wallets since their online accounts work just fine. That might be the case but by April 2020, global consumers interacted with a type of digital wallet at least 2 billion times per day. It means that digital wallets and blockchain technology are the future of financial processing.
Nonetheless, knowledge gaps exist for the average consumer which can create resistance and fear about blockchain usage. That places a roadblock in front of the immense benefits associated with blockchain technology offers. The roadblock also affects how the consumers interact with their digital wallets from a user experience point of view.
Digital Names is designed to simplify the process of these transactions by making digital wallet usage considerably more manageable. Digital Names help with receipts, payments, data entry, and all the other transactions that use digital wallets.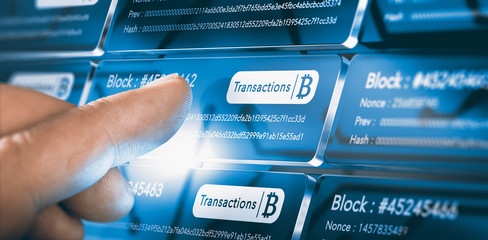 Notably, Digital Names is created on Total Network Service's (TNS) global decentralized network. Total Network Service Blockchain is an active W3C community project. Its adoption is constantly increasing. In turn, it is assisting in the transformation of how financial transactions are working currently.
The founder of Total Network Services, Frank Corsi, together with "The God Father of Fintech," Thomas Carter developed Digital Names in the last several years. Thomas Carter is the Founder and CEO of DealBox. Today, after completing the Series A Raise, Thomas, Frank, and the Digital Names' TNS team have set up the ultimate impenetrable digital payment method.
Their new technology now offers users the opportunity to create a "$DigitalName," similarly to how one can create a private website. Users can readily enact transactions across more than 250 blockchains using their $DigitalName as the only ID. This method is better than opening a bank account using private logins since it guarantees a smooth and efficient purchasing process.
As it is the case with various firms like Venmo, PayPal, and Zelle which offer digital and fiat currencies services, Digital Names offers one ID to send and receive money for crypto, retail, and much more.
Digital Names May Replace Plastic
Frank Corsi designed considerable security networks together with domain backing in his previous career. He created the Digital Names platform to provide high-quality digital finance protection and security. In that context, he has provided a solution to slow and expensive processes.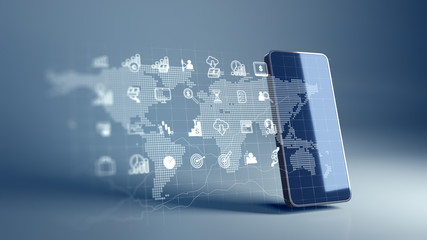 Many proponents believe that blockchain is the future of payments, which puts Digital Names right in the middle of it all. It is projected that blockchain will dominate many sectors of the global economy over the next ten years.