Well…Can Blockchain be Centralized?
People wonder if blockchain can be centralized. The truth is that any Blockchain can be centralized. It depends on the underlying ledger system. Distributed ledger technologies (DLTs) cannot be centralized save for 51%. Single ledger systems and semi-distributed ledger technologies are significantly centralized.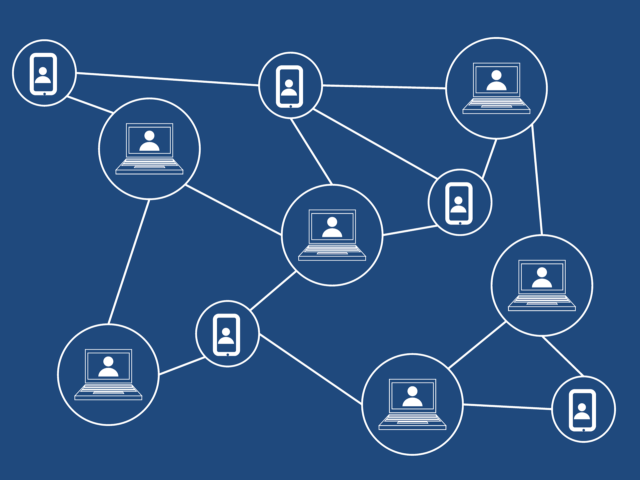 Blockchain be Centralizied
This notion has led to the confusion of two different terms. Distributed Ledger Technologies (DLTs) refers to technologies where each node has a separate record or ledger. 
Blockchain technology refers to the mechanism of storage. There are a few projects that are employing blockchain technology with possibly centralized ledgers.
In parts, they deploy blockchains that can be centrally controlled. It is what makes such blockchain systems become centralized. This system of operation has begun to extend beyond the crypto space and will eventually support a wide array of transactions including expertise, contracts, services, and digital asset custody. there are physical forms of money that exist in the analog world. They include goods and paper money which are sometimes limited by space.
China as an Example
One example of a partially centralized blockchain is the Chinese Blockchain Service Network (BSN). Last year at the Chinese politburo President Xi Jinping encouraged his countrymen to seize the opportunities that blockchain technology offered. It led to various projects within the Distributed Ledger Technology (DLT) space. 
China's projects have gone so far as to allow for the integration of its Blockchain Service Network (BSN) with six other public blockchains. The Chinese have also gone ahead with their Central Bank Digital Currency (CBDC). The digital Yuan project has gathered steam. 
There are Concerns about Blockchain Centralization
It has led to concerns about the centralization of blockchain systems. There is also the issue of enterprise blockchains. Technology giants are developing their enterprise blockchains. These blockchains are issuing tokens. One major issue that these blockchains have is that there are very few nodes that exist on such enterprise blockchains. 
It is one reason for the centralization of enterprise blockchains. For a blockchain to be decentralized, ownership must be widely varied. This disparity between node owners is what gives the principle of trustlessness its basis. For a blockchain to be centralized, the majority of the node owners always have some form of commonality. 
Some of these forms of commonality include but aren't limited to centralized authority, clustering of nodes, similar corporate interest, and so on. 
People Don't Trust Blockchain Technology
It is why most people still distrust blockchain technology. For a blockchain to work effectively, it must obey the 51% rule. Most of the blockchains today haven't followed this rule. The Bitcoin (BTC) blockchain has a majority of its miners and nodes based in China. 
It has led to concerns and accusations of control or influence by the Chinese government. Voting on the Bitcoin (BTC) blockchain has been hard to implement. So, the Bitcoin (BTC) blockchain remains relatively free from control for now. Other cryptocurrencies (the altcoins) are facing several challenges.
Ethereum (ETH) is robust at the moment. Challenges to its ETH 2.0 upgrade are coming. The shift from Proof-of-Work (PoW) to Proof-of-Stake (PoS) will come with its problems. The transition has been slower than expected. The popular thinking among many is that the proof-of-stake will have some form of centralization. 
In reality, this may not occur as the mechanism that determines the stakes requires no more than one-third of the total number of nodes. It ensures that no single transaction can "bully" the others. It also helps as this increases the distributed nature of the new blockchain. 
Advantages of Blockchain Technology
Blockchain technology confers several advantages over legacy systems. The problems that technology faces have more to do with the human interactions with it than with the technology itself. 
In terms of security, blockchain technology and other DLTs have beaten others hands-down. Scalability is another distinct advantage that blockchain technology offers. Blockchains undergo upgrades in forks. Forking or upgrade implementations are faster to implement than those of legacy systems. 
Efficiency in data storage is also another plus for blockchain technology and other DLTs as opposed to legacy systems. The big problem lies with how users on a blockchain interact with it. 
In a perfect scenario, these individuals have nothing to do with each other except their involvement in the algorithmic process. They must fulfill the terms and conditions set forth else they disperse. It is the fundamental function of trustlessness. Trustless scenarios may not play out fully in centralized situations. The role of a central authority in a unitary sense or several authorities in a feudalistic sense plays out. 
 In theory, we have perfect blockchains as envisioned by the builders. On paper, they do what they say they do. In practice, we have Rulers and Feudal lords who try their best to govern these blockchains. 
Emotions Can Make Blockchains be Centralized
While DLTs advance into the future, human beings are still left with the same things that make us human: our emotions. 
We mostly do things because of how we feel. Subjective reasoning rules over logic. It is why people do things based on a "gut" feeling.
It is the very thing that can make a blockchain be centralized.