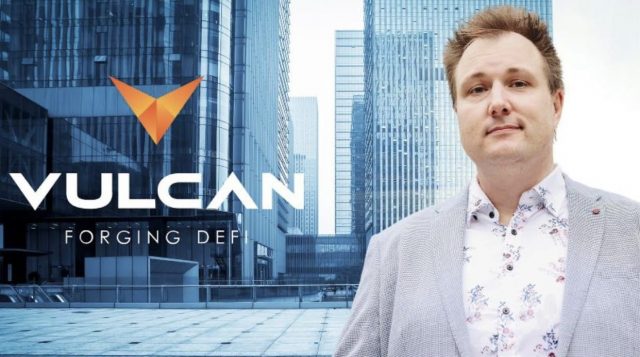 It can be difficult to find anyone who exhibits integrity, leadership, and philanthropy, even in the cryptocurrency space. However, Bryan Legend is the exception to the rule, one of those rare individuals who demonstrate what authentic leadership in the cryptocurrency sector should look like.
Legend, whose latest venture the Vulcan blockchain, helped create many multimillionaires in 2022 with his innovations in cryptocurrency. The key to understanding what drives him is an exploration of the path he's taken to reach this point. The long-term success of cryptocurrency will depend on leadership, like any young industry. 
"Software development takes time and presents challenges both in the digital realm in the same way it does in the real world when dealing with technology," Legend wrote in a letter on the Vulcan blog. "It is a constant pursuit of absolute refinement for which our team of experienced developers continue to push completion boundaries in order to fulfill our promises and obligations."
Work Ethic
Many millionaires are either born into wealth or have contacts with capital, especially in high-tech. Bryan Legend had neither, so his path to success was much longer and more difficult. He was born and raised in Adelaide, Australia, where his passion for entrepreneurship conflicted with traditional education.
He dropped out of high school from Tyndale Christian School at the beginning of 10th grade and began working full time, initially in various labor jobs, eventually working up to professional roles in many industries, like digital marketing, telecommunications, security, and transport. These experiences gave him an incredible work ethic, along with a finely honed appetite for success.
If I believe in something wholeheartedly and set a goal to accomplish it because of that same belief, I will find myself giving up all other life priorities and dedicate my sole efforts to accomplishing that task. Namely, starting a new business concept or enterprise," Legend told MoneyCentral magazine.
"I will give 110% focus on doing everything in my power to make sure it is successful and being productive with my time allows me to navigate those waters. Not getting distracted with any outside events that would cause me to lose focus and not letting the sight of that goal until it is complete allows me to stay motivated throughout the whole process.
Safuu and Vulcan
Deeply entrenched in the crypto sector, in 2022, Legend founded Safuu (which stands for sustainable asset funds for universal users). This DeFi protocol delivers sustainable assets for its users and is one of the fastest-growing platforms in the cryptocurrency industry. Safuu has attracted a large user base due to its unique, innovative way of allowing them to invest in sustainable assets.
"A credible criticism of the crypto space is the unsustainability of many blockchain projects that have been flagged," Legend told Forbes. "Safuu is my solution for that singular problem."
"It is a DeFi protocol that utilizes blockchain technology by automatically distributing set interest payments using cryptocurrency. We designed it with innovative concepts that ensure sustainability and long-term profitability for the platform."
And in 2023, Legend co-founded OOXY Labs, which deployed Vulcan Blockchain during the first quarter of that year. It has two native cryptocurrencies: VUL and gVUL. VUL is available to the general public, while gVUL is reserved for investors with voting rights. GVUL is a governance token that Vulcan uses to develop and maintain its network by allowing investors who hold them to make decisions that will determine the platform's future. The number of VUL coins in circulation determines the number of gVUL coins available.
Vulcan was the first auto-rebasing Layer 1 blockchain ever created, which marks a significant step forward in cryptocurrency by allowing other projects to use Vulcan's protocol. It also illustrates Legend's passion and drive towards decentralized transactions where platforms are connected to each other. As a result, the creation of Vulcan clearly placed Bryan Legend as a leader in DeFi and blockchain development.
"Vulcan is opening up an entirely new category within cryptocurrency and creating something entirely unique, one of a kind that the world has never seen before," Legend wrote. "I believe with every fiber of my being that the concept of auto-staking, auto-rebasing, and auto-compounding will act as the catalyst to usher in the new wave within DeFi, allowing for generational wealth to be created by unlocking the door to true passive income."
Bryan Legend's vision for a better future in cryptocurrency has allowed him to persevere through early adversity in this space. He's worked tirelessly to innovate new platforms, providing a refreshing presence in DeFi. Legend's achievements and commitment make it easy to understand why TechBullion named him as one of 2021's tech leaders.
These accolades show no sign of slowing. Bryan Legend's commitment to innovation and excellence in cryptocurrency should continue to shape the future of this sector for years to come.
"The direction I am following is to capitalize on industry trends over the coming years ahead and of course this will mean staying part of the cryptocurrency scene in a big way," he told Australian Millionaire magazine. "My goal over the next five years is to make as many millionaires as possible within crypto and I will be following the industry closely with the progress it makes in order to make my goal a reality."