Bottlepay Talks to E-Crypto News about Critical Matters
Purchasing cryptocurrencies has been seen by many as something that nerds do.
Until now, that is.
Recently, purchasing cryptocurrencies became easier in the United Kingdom.
Bottlepay one of the easiest ways to buy cryptocurrencies in the United Kingdom has become a force to reckon with.
The company recently completed its largest funding round yet.
The £11m ($15m) funding round was led by British finance heavyweights such as Billionaire hedge fund manager Alan Howard, present and former Goldman Sachs partners, Fintech Collective, and NYDIG.
E-Crypto News reached out to Mark Webster, CEO of Bottlepay.
Here is what he had to say.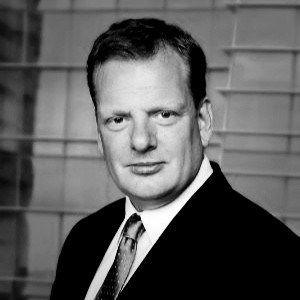 Mark Webster, CEO of Bottlepay
E-Crypto News:
Congratulations on your funding round! What's in the works for Bottlepay?
Regional expansion to Europe and North America are priorities right now. We have some really cool functionality for both individuals and businesses coming as well – more info on those in the coming months.
E-Crypto News:
What's the general idea behind Bottlepay? How do people pay for goods and services with Bottlepay?
The general idea is to reduce the friction and complexity of the current financial system particularly when it comes to payments in the digital space. You can pay for goods and services anywhere that accepts lighting or Bitcoin payments, whether that be in the digital world or face to face.
E-Crypto News:
Do you have any plans for supporting other tokens in the future?
Not for the moment. We could easily do so in the future, but we are concentrating on Bitcoin for the time being.
E-Crypto News:
What are the various advantages of cryptocurrencies? How can cryptocurrency adoption improve the lives of everyday people?
For us, the utility comes due to the ability to make instant global payments without intermediaries. The benefits of an open payments network will take time to become fully apparent, but the benefits will create a world of possibilities that will level the playing field for individuals and businesses in the global economy,
E-Crypto News:
How does the Bottlepay ecosystem work?
Bottlepay allows instantly cleared and settled global payment on an open network. Customers can choose how they pay and receive money without the need to worry about the technology involved and processes needed behind the scenes.
E-Crypto News:
What are the advantages of simple systems that help in the purchase and use of cryptocurrencies?
Cryptocurrencies are still a leap for the majority of the population. If we want to help drive mass adoption customers will need to be able to access the ecosystem in a way that is intuitive and easy to understand. The more complex the journey is the higher the barrier to entry.
E-Crypto News:
How can individuals take advantage of Bottlepay's features?
Download the app. We have lots of exciting plans in the pipeline. Join us on the journey.
E-Crypto News:
What is Bottlepay's open payment network? How does it work?
Bottlepay uses Bitcoin and the lightning network, as well as integrations into tradition payment channels. We optimise payments across these networks to ensure efficient instant payments.
E-Crypto News:
Do you think social payments will be a thing in the future? Please tell us the reasons for your answers.
T

here are many reasons why social payments could become a thing in the future – they simplify payments, add convenience and have a myriad of use cases.
E-Crypto News:
What are your human resource requirements for Bottlepay in the next 12 months? Are you still hiring? Who would be the perfect employee?
We will continue to grow the team over the next 12 months and have several vacancies we are currently trying to fill Our team is hard working, highly skilled, passionate and dedicated. More of the same would be great.
E-Crypto News:
What are your thoughts on the current decentralized finance (DeFi) explosion?
There are some amazing things happening in DeFi, almost too many to keep track of. It will be fascinating to watch how the journey develops over the next few years.
E-Crypto News:
Do you have any plans to include DeFi tokens in the future? How would this work?
It is something we have thought about, but we have no concrete plans at the moment.
E-Crypto News:
How does Bottlepay function with reduced fees? How can people send and receive Bitcoin with reduced transaction fees?
We use the lightning network.