So much of the spotlight has been on blockchain and decentralized ledger technology (DLT) personalities in developed countries. Not much has been said about the personalities who are making it happen in developing countries.
According to our research, African women haven't had their day in the spotlight. As part of an ongoing series, E-Crypto News will from time-to-time be featuring these wonderful women of substance.
Today, we are featuring Doris Ojuederie. An accountant by training, Doris has been spreading the good news about Bitcoin, Blockchain technology and decentralized ledger technology (DLT) using her initiative: Blockchain African Ladies (BAL). Here is what she had to tell us: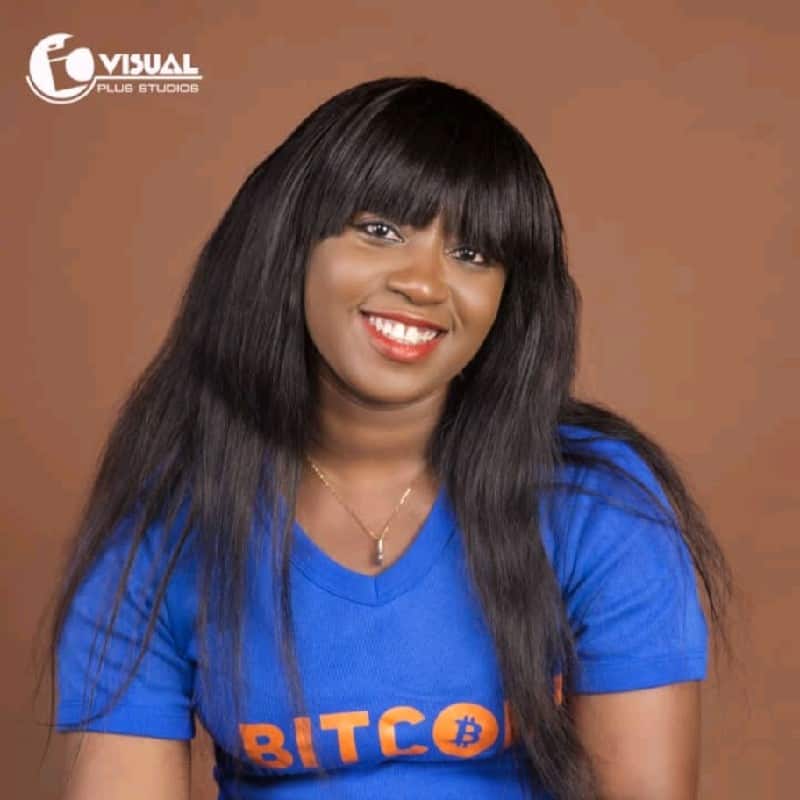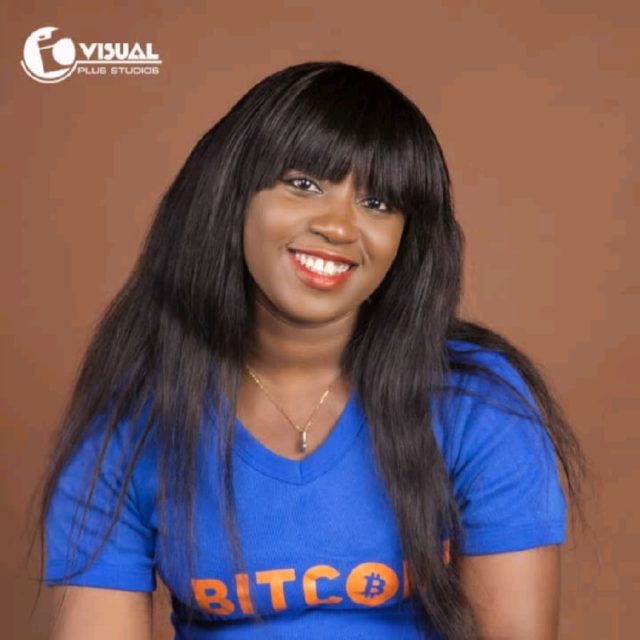 E-Crypto News:
1. What's the blockchain space like in a continent that's yet to catch up with technology?
Knowledge gap is the major problem in a continent like Africa. Most people equate Bitcoin with Blockchain and it's hard for them to grasp what Blockchain entails.

Mass adoption of Blockchain can only happen when there is acceptance of the Technology, acceptance can only happen when there is education.

Education in this sense entails breaking the terminologies down the simplest level and relating it to the day in day out activities of the average African.

Now, many people want the financial inclusion without the education but that's how they run into error. Getting quick gains from what you don't understand is a train wreck waiting to happen.
E-Crypto News:
2.  How will blockchain technology change the lives of Africans? In what areas will this happen?
Blockchain technology will disrupt the lives Africans in many positive ways, most specifically in supply chain, voting, governance and storage of value.

In supply chain, Africa has industries that produce varied products ranging from edibles (food and good products) to inedibles (building materials, plastics).  Tracking supplies accurately is a challenge most of these industries face.

Transparency in voting is a challenge in elections which Blockchain technology will solve with its immutability.

Decentralized governance will give people ability to take charge of their lives. Blockchain technology offers many options of storage and appreciation of value through digital assets.
E-Crypto News:
3. Are we seeing a shift from dependence on talent outside Africa to Africa-based talents in the blockchain space?
 
Yes. As much as education and adoption is slow, there is Keen interest growing in the hearts of many. More persons are rising up to key into Blockchain within Africa. Many successes have been recorded and many organizations are rising to contribute their quota to educate fellow Africans.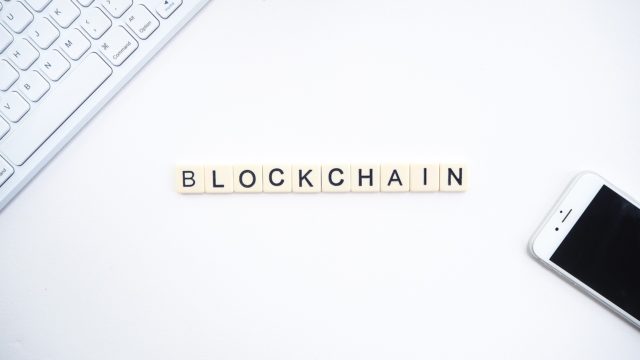 E-Crypto News:
4. What's it like to be into blockchain technology as an African Woman?
Well, it's a bit challenging especially in a male dominated culture but it's also an avenue to encourage women that Blockchain is not gender-biased. Women are pulling their weight across the world and it's no different in Africa. More women need to see Blockchain as something to vie for.
E-Crypto News:
5. What are the challenges that African women face when it comes to blockchain space?
It's a male-dominated society out here but then women are learning to find their way into areas previously dominated by men.

A typical African woman is seen to be limited because of her gender. Some careers in Blockchain seems to be reserved for men because of the nature of those careers.
E-Crypto News:
6. How did Blockchain African Ladies (BAL) start?
Blockchain African Ladies started out of a zeal to bring African women into the know about Blockchain technology and to empower them with the ability to influence their immediate society with financial inclusion.

Financial inclusion looks like it is reserved for the male gender in the Blockchain industry but BAL shows African ladies that they can be a part of the Blockchain Community and make a good difference.
E-Crypto News:
7. What's Blockchain African Ladies (BAL) Mission?
It's simply Blockchain education and financial inclusion for African ladies.
E-Crypto News:
8.  What successes have been made to-date for BAL?
Blockchain African ladies through Blocktech Women Conference created opportunities for women to learn about Blockchain technology across some African countries.

The maiden conference held in Nigeria, subsequent one held in Ghana and the plan is to spread Blockchain knowledge across Africa.
E-Crypto News:
9. What are the peculiar challenges for Blockchain African Ladies (BAL)?
The peculiar challenges BAL has faced is engaging African ladies to see themselves as part of the adoption process of Blockchain technology. Women easily drop the pursuit of the Technology when it seems like a handful or unreachable.
E-Crypto News:
10. If you had three wishes for the blockchain space and a Genie that could make these wishes come true. what would they be?
Easy acceptance of Blockchain technology among African women, Blockchain as an intrinsic part of our daily activities and rise of more platforms that will propagate Blockchain education in Africa.