A possible "stop-loss run" triggered a one-minute candle to over $3,000 lower than BTC spot price before a rebound, in massive volatility on Kraken exchange. On November 30, 2020, bitcoin exploded to a new all-time high on multiple exchanges.
Bitcoin broke its all-time high of $19,783, in the process of overcoming its record set during the 2017 bull run. Since that time, the crypto has fallen back to trade around $19,200 but it is still volatile and changing by hundreds of dollars in minutes.
But looking at one record, in particular, headlines were made for different reasons. Data acquired from crypto exchange Kraken indicates that BTC/USD hit its all-time high price on its order book, then plunged to $16,600 within seconds.
While bitcoin has gained 170% since the start of this year, the bull run started to gather steam in August, when a series of high-profile bitcoin investments pushed the crypto to record-breaking highs.
Kraken Bitcoin Price Dumps $3,000
The reason behind that crash which must have liquidated many positions and caused massive pain for many of the speculators might be what is known as a "stop-loss run."
Stop-loss runs involve large-volume traders who intentionally place huge sell orders at a particular price point.
Then, they target where they believe a large number of stop-loss positions reside. In this scenario, the target on Kraken was around $16,600 near the location of last week's local bottom. The result is a cascade of selling pressure that quite rapidly delivers the intended results if successfully estimated, just for the market to immediately rebound after the process is over.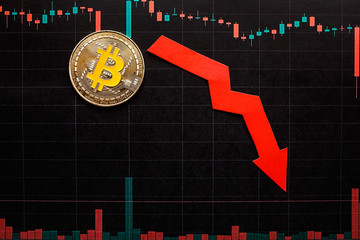 Mostly, liquidity risk is a given factor in exchange trading, and Kraken's one-minute wick down by $3,000 aptly indicates why traders should always exercise caution around various price points that they think are loaded with stop losses.
Another explanation, or probably one that might have contributed to the event, was investors deciding to exit at near $20,000 to avoid the costs of an abrupt reversal at resistance.
Bollinger Warns over "classic top formation"
The creator of the Bollinger Bands volatility indicator, John Bollinger, warned:
"OK, time to pay attention, $BTCUSD. That is a classic top setup. No confirmation yet and the setup could easily be overrun, but wise traders should wash their glasses."
When asked by a Twitter user if a local top was formed or whether Bitcoin's price would go down from there, Bollinger said that, for now, this is a possible local top. In the meantime, Bitstamp also reached its local all-time high at $19,869, with the BTC/USD pair then plunging towards $19,000, a level that the crypto reclaimed a few hours ago. Binance meanwhile summarized:
"For those who are feeling bullish about #Bitcoin, today is the day you've been waiting for."
Institutional Investors Praise Bitcoin Pushing It To An All-Time High
MicroStrategy invested $250 million into the bitcoin market on August 11, 2020, marking the start of institutional investments into the crypto. Later on September 8, the firm increased its investment to around $425 million.
Square then followed suit on October 8, investing $50 million, which is around 1% of the firm's total assets. PayPal also joined the Bitcoin space recently. On October 21, the payments giant said that it would offer payment support for bitcoin and other cryptos. On November 21, PayPal had already purchased 70% of the BTC that had been mined over the last 30 days.
But, what mattered most to bitcoin's explosive surge was the praise that came with the institutional investments. MicroStrategy said:
"Bitcoin is digital gold – harder, stronger, faster, and smarter than any money that has preceded it."
Since MicroStrategy's first investment, its CEO Michael Saylor has turned into bitcoin's most outspoken advocates.
#Bitcoin is a swarm of cyber hornets serving the goddess of wisdom, feeding on the fire of truth, exponentially growing ever smarter, faster, and stronger behind a wall of encrypted energy.

— Michael Saylor (@michael_saylor) September 18, 2020
Thus, signs indicate that abrupt drop and rebound on Kraken is a one-off occurrence localized on the exchange since the other platforms remained volatile above $19,000.