In the cryptocurrency world, a debate does not end without the mention of Bitcoin or Ethereum. Despite their similarities, the fundamental difference exists in their purposes. Ethereum was originally proposed to push blockchain beyond digital money. It was designed to create a fail-safe, decentralized finance system that would eliminate all forms of manipulation.
On the flip side, Bitcoin took digital currency away from the entire control of an umbrella corporation. Currently, interest in cryptos, whether bitcoin or ethereum, has been booming riding on unexpected central bank stimulus packages and increasing demand for alternative finance and investment opportunities.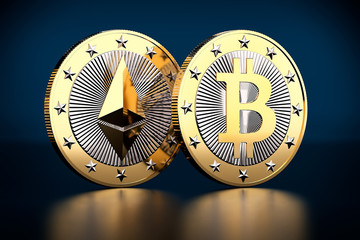 Both bitcoin and ethereum have strengths and advantages over each other. Your investment goals and purpose determines whether you will go for bitcoin or ethereum.
Growth
So far in 2020, the Bitcoin price is up almost 30% but it is being left far behind by huge gains enjoyed by some of the smaller cryptos. On its part, Ethereum has almost doubled in value so far this year. Also, the number of active ethereum addresses is growing almost twice the rate registered by bitcoin.
The Ethereum active addresses count has surged by 118% since January according to data collected from Messari blockchain analytics firm. In the meantime, bitcoin's active addresses have increased by 49%. Messari chief executive Ryan Selkis said via email:
"The level of development on ethereum is crazy: initial coin offerings, stablecoins, non-fungible tokens, decentralized exchanges and other decentralized finance applications, Web 3 use cases. But, bitcoin remains the industry's dominant asset and most important project."
The ETH price has also soared this year reaching almost $240. That is a 90% gain from $130 which was recorded at the start of January 2020. On the other hand, Bitcoin has encountered resistance in its post-coronavirus crash rally. Since May, the flagship cryptocurrency has tried but failed to break the psychological $10,000 level.
Despite the excitement brewing around Ethereum, setbacks and a recent warning that ethereum 2.0 may be delayed again is weighing in on the cryptocurrency. Selkis said:
"There's a lot of demand for smart contract platforms that scale, so there's a big opening in the market right now with ethereum 2.0 delayed, [processing] prices high, and well-funded competitors launching imminently."
Ethereum
By description, Ethereum is the biggest well-established, decentralized platform. Its integral nature lies in the implementation of the whole open-ended platform apart from its being crypto. Since its underlying technology is more than just being a token, its original cryptographic coin called Ether has many functionalities which are different from each other.
Ether can be used as a fuel that powers the compelling Ethereum network and gains from its widespread possibilities. On the flip side, it can also be utilized as collateral between different individuals. It helps in the deployment of decentralized applications (dapps) and smart contracts that run without any third party involvement.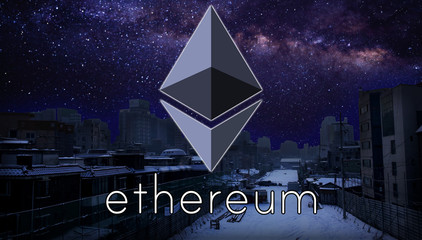 Ethereum is mainly designed for developers and comes with its framework and its in-house crypto, Ether, is used by developers to execute and create dapps. It grants control to the most notable stakeholders in the network hence moving away from the block creation process by data miners in the blockchain network.
The dapps resemble the normal apps but run on the Ethereum network that uses ETH as its currency. Notably, Ether trades at volumes of $2.4 million a day on average.
Ethereum is a blockchain technology that hosts a native coin called Ether. Ethereum is one of the biggest names in the blockchain space, and there is a wide variety of projects hosted on the Ethereum blockchain. For instance, decentralized finance (DeFi) uses the Ethereum blockchain and so do the non-fungible tokens (NFTs). Ethereum, being an open-source technology enables developers throughout the world to create new applications on the platform.
When these applications succeed, Ethereum also benefits. Developers create 'smart contracts' on the network enabling users to execute safe and credible transactions without involving third parties. Smart contracts will eventually revolutionize various industries, which will give Ethereum an advantage over competition.
Developers are also working on updates to the Ethereum blockchain to make it more energy-efficient. The Ethereum 2.0 platform is expected to use nearly 99.95% less energy than it previously used. This factor might make it a better investment than bitcoin.
Bitcoin
By description, Bitcoin is the digital dollar of the financial world. Since its launch in 2009, Bitcoin has operated as money minus all the other processes involved in between. This is not similar to the perceived notion of the currency being involved with banks. Bitcoins are not physical. They are a cryptographical balance that is attached to the public ledger system.
Although bitcoins are not the first trial at the crypto technology, they are one of the most successful designs. They have become popular modes of payment among individuals in the virtual, decentralized currency world. The coexisting attribute that bitcoins have carved out for themselves has made them become a niche in the financial sector.
Just like Ethereum, Bitcoin needs no third-party interference. The digital money can be used for the purchase of goods and services. For now, bitcoins get the most reliance from huge investors due to their stability and pristine nature as cryptos.
Averagely, bitcoin has a trading volume of $8.9 million daily and hence can easily be converted into cash. The most significant risk that is involved in any crypto is that it is extremely speculative currently. While many businesses and institutions are investing and accepting bitcoin payments, many others are not yet on board with bitcoin or ethereum.
Today, it is anyone's guess whether bitcoin will go mainstream eventually. But, some analysts think that the crypto might become worthless if it does not go mainstream. Bitcoin's energy consumption is a downside. The bitcoin mining process utilizes lots of computing power, an energy-intensive process. A study from the University of Cambridge stated that bitcoin transactions consume more energy than the whole of Venezuela.
This energy usage has raised concerns among, regulators, investors, and governments. At some point, Tesla suspended bitcoin as a form of payment  due to the crypto's carbon footprint. But, with more firms accepting bitcoin payments and El Salvador recognizing Bitcoin as legal tender, the flagship cryptocurrency appears to be a better investment than ethereum.
Is It Bitcoin Or Ethereum?
Whether you want Bitcoin or Ethereum, you will notice that both of these spaces are growing. However, they have slight differences that may help you choose which is better for your investment needs. Bitcoin is money in digital form while Ethereum is used by developers to program decentralized applications and smart contracts.
While bitcoin was designed mainly as a secure and robust digital currency, Ethereum was created to set up a safe, powerful, and fast to make cryptocurrency work on strict conditions that are entirely automated and downtime-immune.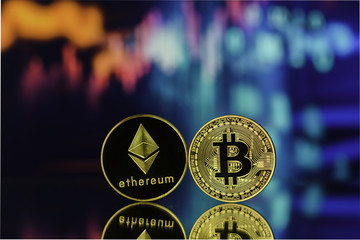 Ether drives the Ethereum network which makes it faster than bitcoin. In general, both are indispensable and ideal for innovation. The whole purpose of Ethereum is not to compete with bitcoin. Instead, it reveals the wider possibilities of powerfully simple systems of blockchain technology.
Both bitcoin and Ethereum have contributed immensely to the crypto community and they bring high value to the industry. Therefore, always check what you need for your investment to determine whether you will go for bitcoin or Ethereum.