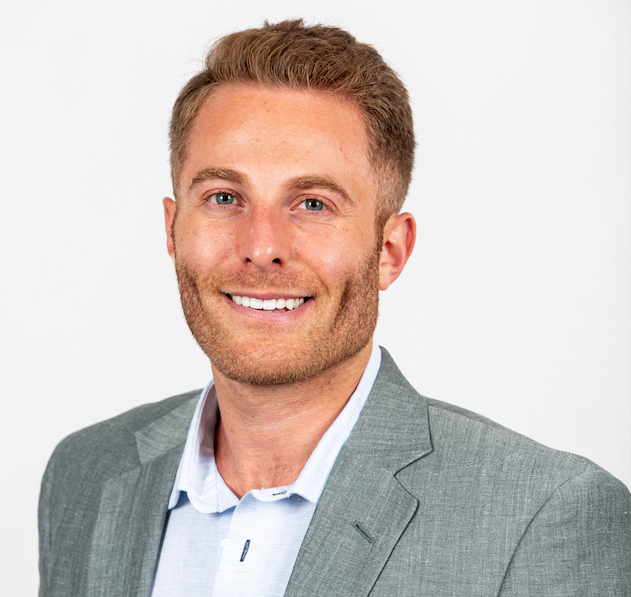 Brandon Mintz is the Founder, President, and CEO of Bitcoin Depot, the leading multi-cryptocurrency ATM network in the world. Fostering an entrepreneurial mindset from a young age, Mintz was an early adopter of cryptocurrency and is a vocal advocate for simplifying its access for everyone. While attending the University of Georgia, he started his first cryptocurrency company, Cash to Crypto, which allowed anyone in the U.S. to deposit cash at a bank in exchange for Bitcoin using a simple and fast process.
Bitcoin Depot is listed among some of the top companies in the U.S. that have shown determination and innovation over the last year. It is no small feat to have remained a profitable and growing business during these challenging times. Bitcoin Depot ranked number 357 in 2021 and number 1,103 in 2022.
"The accomplishment of building one of the fastest-growing companies in the U.S., in light of recent economic roadblocks, cannot be overstated," says Scott Omelianuk, editor-in-chief of Inc. "Inc. is thrilled to honor the companies that have established themselves through innovation, hard work, and rising to the challenges of today." 
The Inc 5000 inclusion comes shortly after the company launched BDCheckout, an in-app experience that makes it more convenient for customers across North America to fund their Bitcoin Depot digital wallets—right at the cash register. To use BDCheckout, people must first download or update the Bitcoin Depot mobile app.
The app allows customers to place a crypto order, load funds to their Bitcoin Depot account at a retail location, and then convert the funds to bitcoin in-app.
Bitcoin Depot was founded in 2016 with the mission to connect those who prefer to use cash to the broader, digital financial system. Bitcoin Depot provides its users with simple, efficient, and intuitive means of converting cash into cryptocurrency, which in turn can be employed for numerous uses in the payments, spending, and investing space.
Users can convert cash to cryptocurrencies at Bitcoin Depot's kiosks and at thousands of name-brand retail cash registers through BDCheckout. The company has a leading market share in North America with over 7,000 kiosk locations.
We talk to Brandon Mintz CEO of Bitcoin Depot about the company's growth and what they see in the future.
E-Crypto News
In your opinion, what does the future look like for Bitcoin and Cryptocurrency ATMs?

I believe the adoption of Bitcoin and other cryptocurrencies and their value proposition will continue to grow in the coming years.recent study by NYDIG stated that an estimated 22% of the U.S. adult population now own cryptocurrency.
 A 
We at Bitcoin Depot believe the accessibility, speed, and simplicity of our Bitcoin ATMs, many of which are in convenient gas stations and convenience stores open 24/7, have a role to play in the future of cryptocurrency.
Additionally, we have seen significant momentum across our business and seek to continue to innovate. We believe large retailers have become increasingly interested in deploying BTMs in part because of our predictable flat rate monthly payments to our retail partners.

Are you working on a way to access funds in the Metaverse?

Not currently. Our mission remains focused on bringing crypto to the masses ® in the physical world at retail locations. Download the Bitcoin Depot mobile app here to find locations near you.

Will your Bitcoin Depot ATMs be all over the World, any time soon?

We currently offer our products and services in the U.S. and Canada and we plan to continue to expand in the future.

How is the downturn in Crypto hurting your business?

Our transaction volumes have not been historically correlated to the price of Bitcoin. We`ve had strong results in the first half of 2022 achieving the highest revenue in our company history in Q2 of this year.

Is there a day when small coins will be able to be accessed through your ATMs?

Our kiosks support transactions in Bitcoin, Litecoin, and Ethereum. We do not have any plans to sell additional cryptocurrencies at our kiosks at this time.

Are you surprised how fast your company has grown?

Not at all. Since I purchased my first bitcoin and still do today many options to purchase cryptocurrency are confusing and lack support for the end user. Overall, I believe there is still a lack of access to cryptocurrency all across the world for various reasons, and Bitcoin ATMs help bridge that gap. I believe much of our success can be attributed to the simplicity and convenience of our Bitcoin ATMs relative to other options for purchasing cryptocurrency, and to our users spreading the word to their friends and family.

Your company has 7000 ATMs on the streets, how many will there be in the next 12 months?

We do intend to expand into more physical locations as well as a growing volume of retail transactions through our new product BDCheckout which currently allows users to purchase Bitcoin with cash at over 8,000 retail locations in the U.S., representing additional access points for our users at thousands of name-brand retailers and where our kiosks are not located.