Copy-trading has been the "go-to" trading model for many cryptocurrency traders. It has enabled them to make a profit without wondering if investing in Bitcoin really works.
They can just copy top trading moves from the best of the best without hassle.
Top social copy trading platform Alpha Impact has proven to provide returns that have beaten the market average time after time.
We were impressed with the turnover and decided to reach out to Hayden Hughes who is the CEO at Alpha Impact.
Here is what he had to say.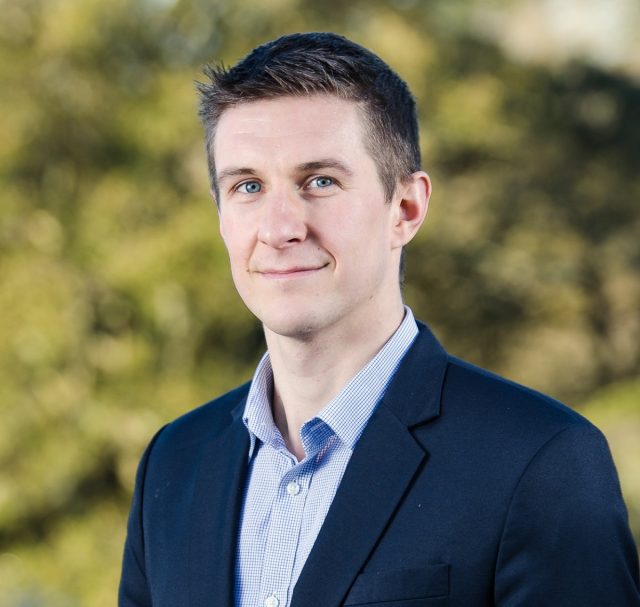 Hayden Hughes CEO at Alpha Impact
E-Crypto News:
What is the impact of copy trading on the adoption of cryptocurrencies and their allied technologies?
Hayden Hughes, CEO of Alpha Impact: Over the past few years as cryptocurrencies have become more popular, we've seen the rise of retail traders, who have popularized Robinhood, Reddit, and other social-based platforms.

Copy trading is the natural next step, because users can leverage people who are already experts – you don't need to take the time to become an expert yourself.

Like all new technologies, cryptocurrencies will become more widely adopted as more people use them.

Copy trading is part of the evolution of the asset class, and we're excited to be helping every investor, small or big, along on their journey of using and investing in cryptocurrencies.
Related: Getting Bitcoin Trading profitable for you
E-Crypto News:
Please, can you tell us exactly how the Alpha Impact Copy trading model works?
Hughes: Our model is very straightforward. Users log in to our platform, which doubles as a social media network for crypto enthusiasts. Key opinion leaders and top traders have the option

If key opinion leaders and top traders want to make money on our platform, we require them to share their crypto portfolio with our customers.

They connect their exchange account directly to our platform, so all of our customers can see who the good traders are.

Customers wanting to do the same trades as our top traders have the option to copy our traders.

In order to copy a top trader, customers give us a connection to their exchange account. Importantly, this connection gives us the ability to trade from the customer's account, but not withdraw their funds.
E-Crypto News:
Please, can you tell us more about your $100,000 trading competition?
Hughes: The $100K trading competition is an important part of our commitment to compensating traders for what they do best: beat the market.

We've listened to our trader-partners, who have consistently told us that they are on our platform to monetize their trading.

Our longer term trader partner incentivization includes sharing all of our revenue with traders based on the trader's popularity and success investing, but we'd prefer not to ask our trader partners to wait that long.

So in the short term, the easiest solution for everyone was to put some money on the table and create a direct incentive to compete in our trading competitions.

E-Crypto News:
Why use competitions at the core of your modus operandi?
Hughes: Traders on our platform are consistently out-performing the market.

Our first competition winner , Chris, generated a 41% return in 2 weeks, while the market was down 3% in that same time.

That same trader is up around 370% in 15- days without using leverage.

At the time of writing, our top trader us up 96% in the past 4 weeks.

Our trader partners have consistently outperformed the market and we want to incentivize them during our earliest months in operation.

This supports our platform growth and also the following of our top traders who also want to build their own following.
E-Crypto News:
Please, can you tell us how the prize will be split among the winners?
Hughes: The 1st, 2nd and 3rd place winners get 40%, 25% and 15% respectively and the 4th-10th place winners split a 20% prize equally.
E-Crypto News:
What do you think are the qualities of a great digital asset trader?
Hughes: The qualities of any great trader are almost the opposite of an entrepreneur. Risk management plays an essential role.

The rising tide lifts all boats, and it is easy to make money in a bull market.

However, knowing when to enter and exit positions requires traders to ignore their emotions and buy when things look bad, and sell when things look good.

We're grateful to be supported by so many great traders who are able to make money in up and down markets.
E-Crypto News:
How will followers secure their assets within the Alpha Impact trading ecosystem?
Hughes: We decided to launch Alpha Impact as a non-custodial platform, meaning that customers do not send their investment funds us.

Instead, customers connect their exchange accounts to Alpha Impact via an API connection.

This connection gives us the ability to execute trades from the customer's own exchange account, but we never gain the ability to withdraw or touch the user's funds.
E-Crypto News:
How can traders and their players connect within Alpha Impact?
Hughes: Our platform is an open platform and the interface looks a lot like twitter.

The one difference is that traders need to connect their exchange portfolio if they want to monetize.

So users will always be able to see if their expert is really trading profitably or not.

There's a newsfeed where users can find a trader according to their interests, and users can post on each others' profiles.

There's also a leaderboard where customers can find a trader to suit their individual trading style. Users can see, learn, and understand crypto trading before they make their first trade.
E-Crypto News:
What steps have been made to prevent abuse of the ecosystem?
Chaird: We employ several layers of defence to prevent hacking including (but not exhaustive):

1) All data is encrypted in transit from the customers/traders to our servers

2) All sensitive data such as passwords and API keys are encrypted at rest/storage

3) Our servers are secured behind multiple layers of firewalls and network segments with strict access control in place

4) De-coupled system design that employ 'principle of least privilege'

5) Separation of duties within the team and system auditing

6) Vulnerability scanning of external libraries

7) Code and security reviews

8) Extensive testing prior to each production release
E-Crypto News:
How sustainable are high-yield trading strategies?
Hughes: The recent Bitcoin futures ETF, BITO, has renewed investment interest in cryptocurrencies.

However, the cryptocurrency investing market is an inefficient one due to the fact that it is still comparatively small compared to other asset classes.

Because of this inefficiency, many trades such as the popular basis trading strategy are profitable. Such strategies only exist because of market inefficiencies we don't see in traditional markets.

We consider that strategies like this one will continue to be sustainable over the short and medium term.
Related: Bitcoin Prices Hit an All-Time High After ProShares ETF Launch
E-Crypto News:
How can followers learn about trading digital assets on Alpha Impact?
Hughes: If users are interested in learning, our traders regularly share knowledge from industry news and some explain why they decided to buy or sell tokens.

We also have educational courses called "Alpha Academy" for anyone interested in learning the basics.
E-Crypto News:
How does Alpha Impact enable lower transaction fees than its competitors?
Hughes: Our social media platform will be free to use.

Regarding trading, one of the challenging aspects of trading is that fees are often hidden or difficult for users to understand.

To make things easier for our early customers, we've decided to waive trading fees for anyone who signs up before November 14th.

Those users will be offered a monthly subscription plan that has 0% trading fees for all of 2021.

We believe in giving everyone a set of tools, even those who wish to receive some tools for free.

People who want to come on our platform can actually make money through our Alpha Impact Academy, where we will host educational challenges that provide users with the chance to receive incentives, payable in crypto.
E-Crypto News:
Please, can you tell us about the $IMPACT token?
Hughes: The $IMPACT token is the lifeblood of the Alpha Impact ecosystem.

It acts as a fee token, offering incentives for those who choose to pay and be paid in the token.

Customers paying with our token will receive a significant discount to all of our services compared to those who pay with other currencies or with their credit card.

Trader Partners who receive their payment in $IMPACT will receive a higher revenue share based on trading fees and subscriptions.

Users and Trader Partners will receive incentives to leave our tokens on the platform and not withdraw/sell them, in the form of bonuses and extra incentives.

Holders of $IMPACT will also receive access to our NFT ecosystem, which will provide exclusive access to features not available to the general public.
E-Crypto News:
What are your plans for launching an NFT platform? What will be the impact of the NFT platform on the social trading of digital assets?
Hughes: The $IMPACT token will be used to provide access to our NFT ecosystem.
Our NFTs will unlock premium features on our platform, and each of the NFTs will be limited in supply.
We will be having a full NFT ecosystem in the future.
The initial 5 NFTs will have unique functionality within our copy trading platform. We will offer a financial reward for owning all 5 NFTs.
Related: An OpenSea Clone that Reach's the Apex of the NFT Trading Industry
E-Crypto News:
How does interaction help traders to become better at their craft?
Hughes: Our philosophy is that anyone can be a top trader.

The goal is to build Alpha Impact as a "many to many" platform, where many traders can be followed by many users.

Our goal is to encourage anyone to build a following and monetize their trading.

We're obsessed with the idea of constant improvement.

If users can become traders themselves, this helps the next generation users to become traders. It's a virtuous cycle that has us growing the crypto investment economy.
E-Crypto News:
What is your ultimate goal for creating Alpha Impact?
Hughes: Crypto is a small part of the overall financial market, with less than 20% of people in most countries owning any cryptocurrency.

We want to change this, by giving everyone the tools they need to understand crypto from an expert.

Whether users want to learn, trade, make money, or all 3, our goal is to provide a set of tools to grow cryptocurrency ownership from a niche asset to a mainstream asset.