The world's first digital-goods-focused entirely automated chargeback guarantee platform, nSure.ai, highlighted new findings of online-retailer credit card processor activities and anti-fraud applications.
Their study found that 87% of all the declined transactions across crypto, gift cards, gaming, prepaid, fintech, and other sectors were not illegal in nature. The nascent digital goods market industry is expected to surge above $5.4tn this year, partially as a result in the rise of crypto trading, nonfungible tokens, online gaming, digital gift cards, and several other instantaneously redeemable purchase.

This scenario creates challenges for sellers who cannot retract or void sales in case fraud is discovered after the transaction is completed. After value gets transferred to a digital good, it can be anonymously redeemed on different platforms like eBay or crypto exchanges.
To resolve the issue, nSure.ai provides a chargeback guarantee relying on a system that is developed in-house to discover the criminals based on different cross-web behaviors, and successfully reducing product decline rates by about 66% and approving up to 95% of transactions.
Related:G2A: We will pay indie devs '10x' the money they've lost to fraud chargebacks
The data is in comparison to the massive industry standard of declining 15%-20% of the executed transactions. Alex Zeltcer, Co-founder & CEO of nSure.ai, stated:
"Seeing such a high decline rate of legitimate transactions makes it near-impossible for businesses to scale, especially with its imbalanced impact on new customers. Payment fraud detection systems that are designed to protect the sale of digital goods are easily triggered since they were developed based on an outdated e-commerce goods framework. This new realm of digital goods is being held back by outdated security practices."
nSure.ai analysts acknowledged patterns that sow online fraud detection is unevenly spread across various industries. Noa Ehrenhalt, Data Analyst at nSure.ai, stated:
"E-gaming loses 12.8% of transactions while gift card purchases are declined 19.5% of the time. Even higher is the prepaid debit card sector, which declines just below 23% of all transactions."
It means that retailers are currently leaving millions of dollars on the table, being compelled by legacy anti-fraud platforms to reject the buying request or risk a significant chargeback where they are compelled to pay back the whole transaction to the credit card issuer without any other alternative.
More consideration for the online sellers is the lifetime value and negative sentiment a customer carries after being falsely declined. Being denied to a platform increases the possibility of going anywhere else with the hesitation of returning in the future.
Alex Zeltcer, Co-founder & CEO of nSure.ai, explained to us about the company and how to reduce incidents where a customer's online transaction is declined.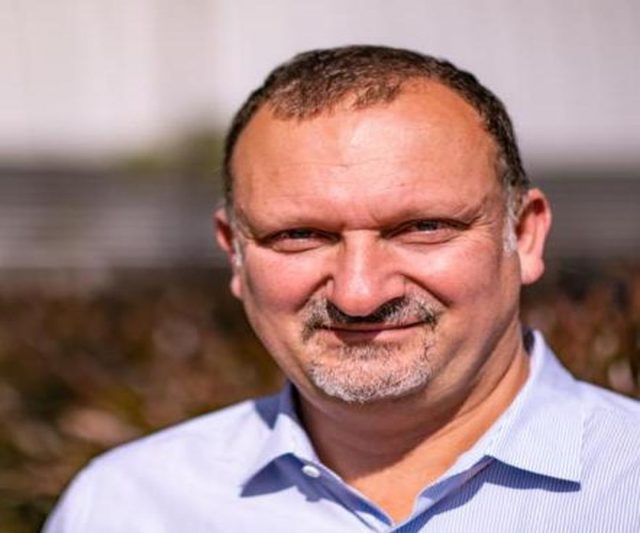 Alex Zeltcer is passionate about running and scaling different organizations. Through the establishment of excellence in culture, Alex loves building the processes and infrastructure needed for effective execution that is mainly focused on achieving the right targets that help in quick growth.
He ran start-up firms and has held executive positions with big corporates. He has also launched his company and bootstrapped it to a big consumer internet business that operates in Chicago, Dallas, and Denver.
Alex's major strength is his ability to define a vision and then develop and execute a precise plan to its fulfillment. He is a resident of Tel Aviv and a member of the Young Presidents' Organization (YPO). Alex enjoys cooking, biking, drinking wine, and spending time with his family.
E-Crypto News

: What kind of data does nSure.ai collect and is it PCI/GDPR compliant?
nSure.ai primarily uses behavioral data that cannot be manipulated. Instead of focusing on identity verification, we see the bigger picture – identifying scalable fraud rings using behavioral analysis.

We also utilize personal information when available, though the digital goods, and crypto industries are looking to provide anonymous and frictionless experiences. That means removing Know Your Customer (KYC) was not required and skipping phone or email verification etc.

nSure.ai is fully GDPR and CCPA compliant. As nSure.ai does not process transactions, we do not need to be PCI compliant.
Related: GDPR
E-Crypto News

: Does nSure.ai offer a guarantee for Chargebacks and acceptance rates?
Yes, nSure.ai offers an ultimate chargeback guarantee.

That means nSure.ai will cover all chargebacks resulting from transactions it approves, regardless of whether it is fraud or service-related. nSure.ai also guarantees acceptance rates meaning that companies don't need to worry about the large amount of declined charges (approx. 20% depending on the industry), most of which come from legitimate first-time buyers.
E-Crypto News

: Will nSure.ai replace manual review teams and increase precision in the review process?
Yes! nSure.ai recommends completely removing manual review teams altogether.

Leading by example, nSure.ai does not utilize manual review either, allowing for l decisions to be provided in 500ms or less.
E-Crypto News

: How does nSure.ai come up with plans and packages for their different clients?
All clients are different. nSure.ai creates a dedicated model on a per-client basis and offers performance-based pricing, following a review of historical data and an ROI analysis conducted with each client separately.
E-Crypto News

: How does nSure.ai operate?
nSure.ai is a SaaS-based product offering an API by which it receives data and provides decisions on a per transaction basis.

In addition, nSure.ai deploys an SDK on the client for its customers. This applies whether it be a web SDK or a native iOS / Android SDKs that require no integration effort.
E-Crypto News

: Does the nSure.ai tool guarantee a higher conversion rate for the users?
Yes, nSure.ai guarantees a high approval rate. In addition, nSure.ai offers Dynamic Know Your Customer (KYCTM) features, allowing Crypto Exchanges and On-Ramps to fire KYC only where regulation requires.

In addition, nSure.ai does not require accounts to be created in order to protect retailers fully. What's more, nSure.ai fully supports anonymous or guest checkout, without first requiring a phone or email verification.
Related:Things to do When Business is Slow
E-Crypto News

: How does nSure.ai enable users to determine good buyers in their White Lists whose accounts are not compromised by any fraudsters?
nSure.ai is fully Machine Learning based, meaning no whitelists or blacklists are created. Account takeovers are fully indemnified as part of the ultimate chargeback guarantee offered.
E-Crypto News

: What type of transparency does nSure.ai offer and does it let users know how and why some of their transactions are rejected?
nSure.ai's portal provides a wealth of data relating to approved and declined transactions, approval/decline rate measures, and more. In addition, nSure.ai provides rejection insights where each declined transaction is clearly equipped with reasoning and an in-depth view of the determining factors.
This allows companies to peek inside what was once a black box to better understand their clients along with the automated decisions that accept or reject transactions.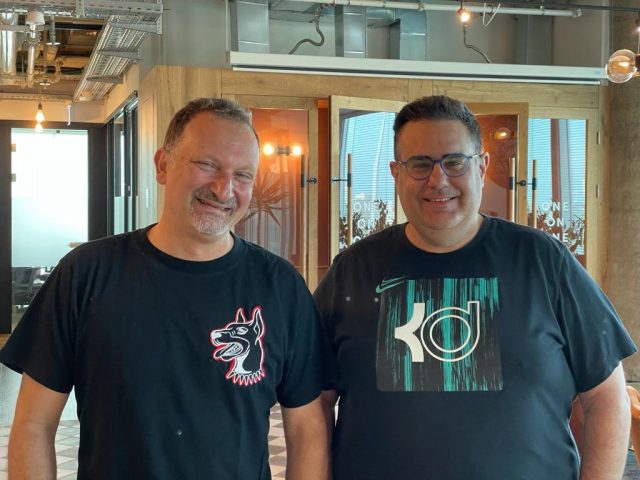 E-Crypto News

: How complicated is the nSure.ai integration process?
The integration process is simple.

The REST API is well documented, and a dedicated Technical Account Manager is available to answer any questions and help guide our client. It basically requires an event to be posted for user activities – such as account sign up (if accounts are utilized) or sign in, payment method information when such is provided, and of course, it is used to query whether to approve or reject each attempted transaction. nSure.ai further integrates directly with the payment provider to get feedback and alerts for fraud and chargebacks.

The client-side integration (SDK-based) requires 'zero' effort, and tracks all client activities, every click, every gesture, every keystroke, and more to successfully identify behavioral patterns that provide nSure.ai's engine with the data it needs to assess the risk when a transaction finally occurs.
E-Crypto News

: What product verticals does nSure.ai have proven experience in?
nSure.ai has proven experience in:
Crypto exchanges and On-Ramps

Prepaid digital debit cards (even more attractive to fraudsters than cryptocurrencies)

Digital gift cards

Game vouchers

Downloadable content

Payment infrastructures

Online Travel Agents (ticketing)