Speculators in the metaverse may get a piece of the ground floor of emerging innovations like VR, blockchain, NFTs, AR, and cryptocurrency. There is a great opportunity to make substantial gains since the value of crypto assets has surged due to the increasing demand for metaverse-related content.
Major technology firms like NVIDIA, Meta, and others have pledged to develop a new type of social networking site, making the prospects of the metaverse appear better than it has been in a long time.
If you want to make money in the metaverse, consider these 7 options:
Dealing With Virtual Property For Purchase And Sale
Until 2026, the value of the virtual property industry is predicted to rise to $5.37 billion. Digital property has been traded to the tune of as $4.3 million, reflecting a dramatic increase in demand and a corresponding rise in price. A lot of people want to buy property in popular virtual worlds like Decentraland, as well as the Sandbox. In the Metaverse, purchasing and selling virtual property may provide enormous riches for those who do their homework.
Put Your Virtual Property Up For Rent
If you have access to desirable virtual real estate, you could also be able to charge rent. Locations with high foot traffic and high visibility are often sought after by businesses and artists alike. Location in relation to the town's hub and other high-traffic regions determines rental value. Users may earn money by renting out their metaverse properties via in-game and external markets.
Related: The Metaverse: Dubai Set to be the World's First Virtual City in Global Metaverse Launch
Become A DJ Of The Metaverse
The metaverse is home to enormous virtual places where people can meet and mingle, and you can earn a living as the life of the party by becoming a metaverse DJ. You may keep an ear out for DJ gigs in the metaverse if that's your thing. DJ tutorials are now available on virtual reality platforms like Tribe XR.
Launch A Virtual Shop
Businesses may easily reach their target demographic in the future of social media, the metaverse, by establishing a presence there. Companies may generate revenue by facilitating the acquisition of both digital and physical accessories by customers.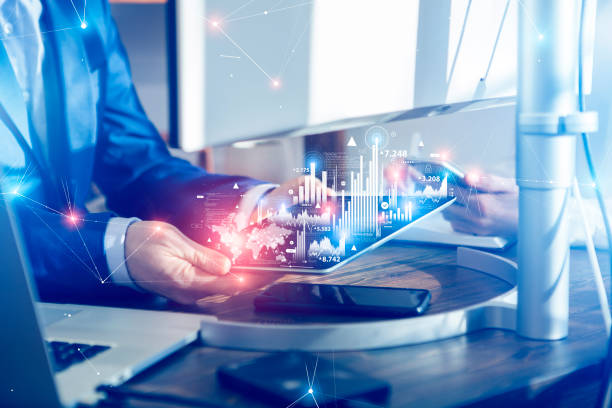 Make NFTs And Market Them
Users may earn a ton of money by making their own 3D NFTs with the help of programs like VoxEdit and others, then selling them on in-game or secondary markets. You may get a cut of the proceeds when you promote someone else's NFT collection.
Put Your Money Into Metaverse Cryptocurrency.
The value of Metaverse money fluctuates wildly. Only those with an extensive understanding of the topic or the resources to undertake in-depth study before investing have a chance of making money with this strategy. Long-term crypto investments seek to increase wealth, while short-term crypto trading capitalizes on price fluctuations in the metaverse. NFT Profit is a great place to research cryptocurrency investments.
Invest In The Fund That Tracks The Performance Of The Metaverse
Investing in the Metaverse Index Fund is a further viable strategy for making money in the metaverse. The danger of purchasing is mitigated by buying shares in a variety of various firms via an index fund.
Conclusion
With any luck, this essay has provided you with enough inspiration to launch a successful metaverse business. Opportunity abounds in the ever-developing digital arena. Preparing for this transformation might begin with individuals enrolling in a variety of online courses to acquire new abilities.