The allure of a casino, with its flashing lights, buzzing atmosphere, and the promise of a life-changing win, has captivated people for decades. Whether a seasoned gambler or a first-time visitor, a rewarding casino experience is not just about luck. It's about making informed choices, managing your bankroll, and knowing when to leave. This comprehensive guide will share seven essential tips to help you maximize your enjoyment and increase your chances of a rewarding casino experience.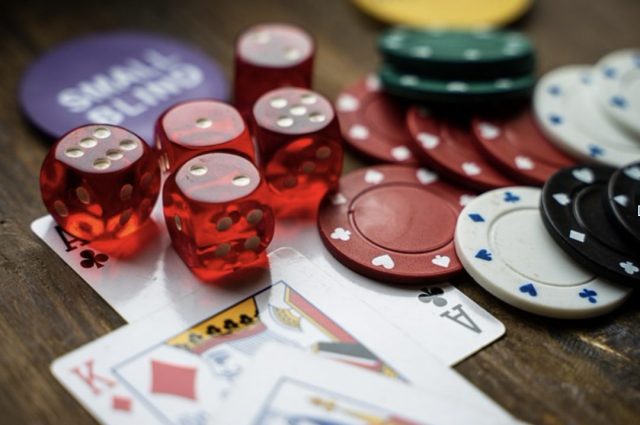 IMAGE SOURCE: pixabay.
1. Take Advantage of Bonuses
Online casinos usually offer many bonuses and promotions to attract and retain players. These bonuses can enhance your gambling experience and potentially increase your chances of winning. Welcome bonuses are mostly offered to new players as an incentive to sign up and subsequently make their first deposit. These can come in match bonuses where the casino adds a percentage of your initial deposit, free spins, or a combination of both. A matched deposit bonus can be especially beneficial when starting, as it instantly boosts your bankroll, giving you more opportunities to explore the games and potentially win. On the other hand, reload bonuses are similar to welcome bonuses but are available to existing players who make additional deposits. They help keep players engaged and provide extra value when topping up their accounts.
Meanwhile, most brick-and-mortar casinos offer loyalty or player's club programs that benefit members. These benefits include complimentary meals, hotel stays, free play credits, and exclusive promotions. Joining a player's club is often free, and it's an excellent way to get more value out of your casino visits. Use your player's club card to accumulate points and qualify for rewards whenever you gamble. Check the club's rules and benefits to maximize your membership.
2. Understand the Games You Play
Each casino game has its own set of rules, odds, and strategies. To improve your winning chances, take the time to understand the games you plan to play. Whether it's blackjack, poker, roulette, or even slot machines, research the rules and basic strategies online or through tutorials. Many casinos provide free lessons for beginners, so don't hesitate to ask if you'd like to learn a new game. Knowing the odds and making informed decisions can significantly enhance your casino experience.
Furthermore, practicing free online versions of casino games can help you familiarize yourself with the gameplay and strategies without risking real money. Additionally, consider seeking books or online resources dedicated to your chosen game for more in-depth knowledge and tips from experienced players. The more you understand the games you play, the more confident and successful you can be at the casino.
3. Be Selective of the Platform
Online casinos come in various shapes and sizes, and not all offer the same level of security, fairness, and quality. To ensure a rewarding casino experience, it's essential to be selective when considering an online casino platform. Go for online casinos licensed and regulated by reputable authorities. A valid license ensures that the casino operates within legal guidelines and that you have a governing body to turn to in disputes. Prioritize casinos that employ advanced encryption technology to protect your personal and financial information. Also, choose platforms using certified Random Number Generators (RNGs) to ensure fair game outcomes.
4. Choose the Right Time to Visit
For land-based casinos, the timing of your casino can impact your experience. Casinos tend to be less crowded during weekdays and off-peak hours. If you want a quieter and more relaxed atmosphere, consider visiting during these times. On the other hand, if you enjoy the energy and excitement of a bustling casino floor, weekends and evenings may be more appealing to you. Remember that peak hours may result in longer wait times for popular games and machines.
5. Practice Responsible Gambling
Responsible gambling is essential to ensure a rewarding casino experience without falling into financial trouble. Set limits not only on your losses but also on your wins. It may sound counterintuitive, but knowing when to stop even when you're winning can prevent you from losing those winnings later. Additionally, be mindful of the time you spend at the casino. Prolonged gambling sessions can lead to fatigue, poor decision-making, and increased risk of losing money. Take breaks, get some fresh air, and return to the casino with a clear mind.
6. Set a Budget and Stick to It
Before you step foot into a casino, it's crucial to establish a budget for your gambling activities. Determine how much money you will spend, and never exceed that limit. This budget should be separate from your daily or monthly expenses, and it should be an amount you can comfortably afford to lose. One effective technique is to bring cash and leave your credit and debit cards at home. This way, you'll have a clear visual of your budget and can avoid overspending in the heat of the moment.
7. Manage Your Emotions
Emotions can run high in a casino environment, especially when winning or losing money. It's essential to keep your emotions in check to make rational decisions. Avoid chasing losses by increasing your bets out of frustration, as this often leads to further losses. Conversely, don't let a winning streak cloud your judgment. Set a goal for your winnings, and once you reach it, consider cashing out and enjoying your success. Maintaining emotional discipline is crucial for a successful casino experience.
One of the most crucial aspects of a rewarding casino experience is knowing when to walk away, winning or losing. Many players fall into the trap of trying to recoup losses by playing longer, which often leads to even more significant losses. Establish clear win and loss limits before gambling, and stick to them. If you reach your predetermined limits, it's time to exit the casino. Setting these boundaries helps you control your finances and prevents impulsive decisions.
IMAGE SOURCE: pixabay.
A rewarding casino experience is not solely about winning money; it's about having fun while staying within your means. By following these seven essential tips, you can maximize your enjoyment at the casino and minimize the risks associated with gambling. Remember to set a budget, understand the games you play, practice responsible gambling, join the player's club, manage your emotions, choose the right time to visit, and always know when to walk away. With these strategies in mind, you can make your casino visits an enjoyable and memorable experience.