Almost everyone knows about Bitcoin, which is both a good and a bad thing. One of the drawbacks to its popularity is that it means newcomers to the crypto scene tend to overlook the raft of other currencies that are available to buy, sell and use for all sorts of other applications.
So how can you find and purchase altcoins, and which of Bitcoin's rivals is most worthy of your attention at the moment?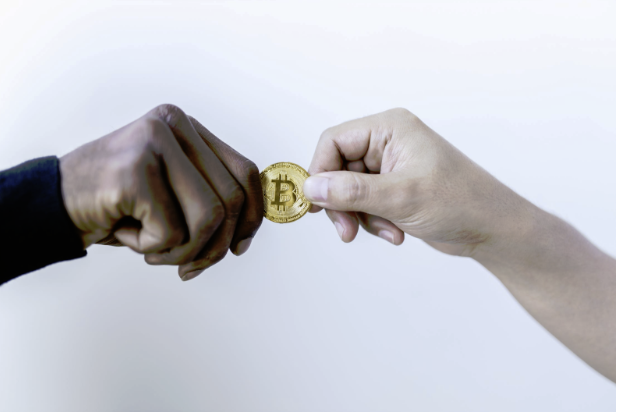 Image Source: Pexels
How to create an account with a cryptocurrency exchange
First up, you'll need to open an account with a reputable crypto exchange, of which there are many big names including Binance and Coinbase.
You can get a leg up when doing so if you use the referral offers on cryptocurrencycodes.com. That way you could even receive some free crypto to experiment with when you sign up.
Which altcoins should be on your radar?
As mentioned, there are a bevy of appealing options on the crypto market right now, each of which brings something different to the table. The top contenders include:
Ethereum
More than just a currency, the Ethereum ecosystem is set up to handle everything from decentralized apps to NFTs and beyond.
Perhaps most significantly, a recent move to a proof-of-stake consensus model, rather than the proof-of-work approach that's favored by Bitcoin, means that Ethereum is much more sustainable, requiring far less energy to keep the network up and running.
Binance Coin
As a leading crypto exchange, it's no surprise that Binance has its own token. And while it started life as a derivative of Ethereum, it has since migrated to its own blockchain infrastructure.
This is mostly a useful currency to buy if you plan to use Binance to make trades because it lets you do so with lower fees.
Also worth mentioning is Binance USD, a so-called stablecoin that's built to stick to the value of the dollar.
Cardano
In terms of its credentials, it's hard to beat Cardano, because so much work and passion have been poured into the project, which since its inception has set out to push the boundaries of what can be achieved with the blockchain.
One of its founders was also there right at the start of Ethereum's journey but got disillusioned with how the project was progressing, and so broke away to start from scratch with Cardano.
Solana
On paper, Solana is another platform that's better than Bitcoin and Ethereum, at least in certain scenarios.
Chiefly, it's quicker when handling transactions, and doesn't have the same gas fees applied to them, so users are encouraged to do much more with it, whether that's making purchases or building apps.
Dogecoin
Started as a half-joke back in 2013, Dogecoin languished in relative obscurity for almost a decade, before skyrocketing in value last year as a result of renewed interest in cryptocurrencies, as well as the adjacent meme stock movement.
It might not have hit the highs that proponents had expected, but it does offer a friendly community and an enthusiastic following among those who want to see the fun side of crypto.
The final word on Bitcoin alternatives
Whatever your investment intentions, it's sensible to research every cryptocurrency that you plan to add to your portfolio in detail before you make a purchase.
You also need to be cognizant of the risks that come with investing in crypto assets of any kind, and you should never put more money in your portfolio than you can realistically cope with losing. Serious trading is not for casual investors, and newcomers need time to get things right.