The latest reports reveal that Chromebooks can now run on Windows 10 apps but there is a catch. The highly coveted feature is designed to primarily serve businesses. Thus, only enterprise users can benefit from this significant leap in Chrome OS technology.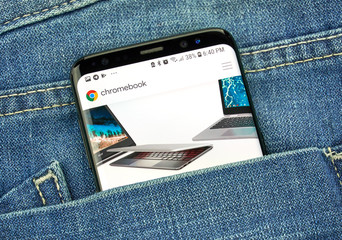 Technological advancements are shifting the dynamics of how people interact and businesses operate in the current world. Developers are coming up with innovative ways to enable their systems to do more and interact with a wider customer base. Chromebook has managed to do just that with its integration with Windows apps.
Google had already planned to introduce Windows software to Chrome OS and this integration was announced earlier in 2020. The company's team of developers teamed up with Parallels to create conduits that would bring Windows apps to Chromebooks. Parallels is a leader in virtual-machine emulation.
Windows 10 Apps Now Live On Chromebooks
Microsoft announced that Parallels Desktop for Chromebook Enterprise (PDCE) software will act as the bridge connecting Chromebook users to Windows apps. The initial set price for this software is $69.95 per user, according to The Verge.
Parallels Desktop for Chromebook Enterprise can now operate a full copy of Windows on Chrome OS. This development will enable Chromebook users to enjoy the best of both worlds: a cornucopia of Android apps and Microsoft's operating system.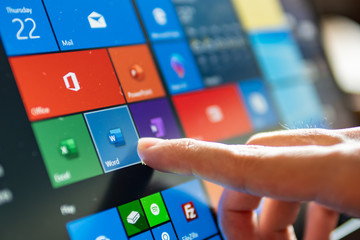 Since PDCE is reserved for the enterprise users, the workers that own a Chromebook through their employer should be the first groups to sample the Parallels Desktop. IT administrators can use Google's G Suite Admin console to enable the Parallels Desktop on compatible Chrome OS devices. They will also require a Windows 10 license to adequately configure the Chromebooks.
PDCE has come at the right time for Chromebook users who can now run full versions of popular Windows apps including Microsoft Excel, Word, PowerPoint, and many others. Moreover, these users can also access Windows documents, desktop, downloads, and custom folders directly from their Chrome OS files.
Operation
Interestingly, the users do not need to be connected to the internet to run PDCE, Parallels Desktop can operate even while offline. Another excellent feature of PDCE is that it offers clipboard. This means that the users can seamlessly copy and paste content between Chrome OS and the virtual Windows machine.
Users can also print from Windows to supported printers. The system requirements for operating PDCE on a Chromebook include 16GB of RAM, Intel Core i5 or i7 processors, and 128GB of storage coupled with Chrome OS version 85 or later. These are some of the basic features that the users' devices need to have for them to enjoy this latest development.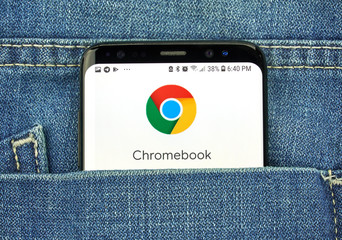 Apart from the $69.95 per-user price tag with PDCE, a Chromebook that has 16GB of RAM does not come cheap. Users will have to spend some amount to get quality devices. Most of them come with a price-tag that surpasses the $1,000 mark. Here are some of the preferred devices that the companies say are perfect for running Parallels Desktop for Chrome Enterprise:
Google Pixelbook Go
Acer Chromebook Spin 713
Google Pixelbook
Lenovo Yoga C630 Chromebook
ASUS Chromebook Flip C436FA
HP Elite c1030 Chromebook Enterprise
HP Pro c640 Chromebook Enterprise
Acer Chromebook Spin 13
Dell Latitude 5400 Chromebook Enterprise
Companies normally go for the Chromebooks due to their budget-friendly pricing. Thus, many analysts are now eager to see how well the PDCE virtual machine fares in the enterprise world.
The next step is for the Chromebooks to evolve to ensure that it incorporates Windows software for all users, not just the few enterprise users. Nonetheless, Parallels Desktop for Chrome Enterprise is a major step in the right direction for the Chromebook users that crave the Windows experience.