The top 10 cryptocurrencies keep changing from one season to the next. However, most of the coins at the top just exchange positions. It all depends on the partnerships and developments that the teams behind these tokens are undertaking. More high profile partnerships result in a surge in market capitalization as it is evident in the case of Chainlink (LINK).
While the prices of the major cryptocurrencies have been growing in the past several weeks, the underlying technology is evolving continually. Geopolitical uncertainty is enhancing real-world use cases of USD-pegged stablecoins like Tether while decentralized finance applications are generating massive traffic into the crypto space.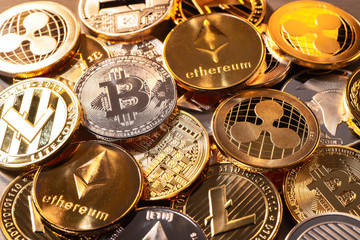 The crypto space evolves in cycles with different technological upgrades and developer activity eventually resulting in price gains. After the last three cycle peaks in 2011, 2013, and 2017, the imminent upgrades to Cardano and Ethereum blockchains show that a new cycle is gradually gaining upside momentum.
As of July 13, 2020, there are about 5,713 cryptos being traded with a cumulative market capitalization of $276.15 billion. Starting with the biggest, the top 10 cryptocurrencies right now include Bitcoin (BTC), Ethereum (ETH), Tether (USDT), XRP (XRP), Bitcoin Cash (BCH), Cardano (ADA), Bitcoin SV (BSV), Litecoin (LTC), Binance Coin (BNB), and Chainlink (LINK).
Bitcoin (BTC) $171.37 billion
Ethereum (ETH) $27.25 billion
Tether (USDT) $9.16 billion
Ripple (XRP) $9.07 billion
Bitcoin Cash (BCH) $4.36 billion
Cardano (ADA) $3.43 billion
Bitcoin SV (BSV) $3.398 billion
Litecoin (LTC) $2.94 billion
Binance Coin (BNB) $2.92 billion
Chainlink (LINK) $2.72 billion
Bitcoin (BTC)
The domain name bitcoin.org was registered in August 2008. A paper by the name "Bitcoin: A Peer-to-Peer Electronic Cash System" was published on October 31, 2008. That paper was authored by Satoshi Nakamoto, the inventor of Bitcoin. Up to today, nobody knows who this person or people are.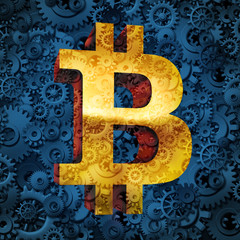 In the last 12 years, the Bitcoin market has grown in leaps and bounds reaching an all-time high of nearly $20,000 per token in December 2017. Currently, the flagship crypto is hovering around $9,300 with a market capitalization of $171.37 billion taking the first position in the top 10 cryptocurrencies list.
Ethereum (ETH)
Vitalik Buterin launched Ethereum on July 30, 2015. Buterin was a programmer and researcher working on Bitcoin Magazine and he originally wrote a white paper in 2013 describing Ethereum. Buterin said that Bitcoin required a scripting language. He developed a new platform with a general scripting language when his proposal was not accepted.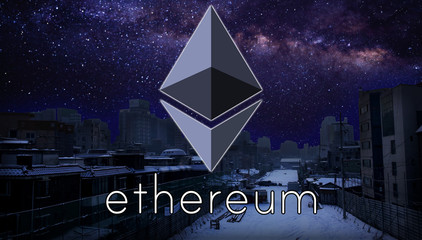 The development was funded by a virtual crowdsale between July and August 2014. That system went live with 11.9 million coins already mined for the crowdsale representing around 13% of the total supply in circulation. Its current market capitalization is $27.25 billion.
Tether (USDT)
Tether was issued on the Bitcoin blockchain aiming to readily convert cash into digital currency to 'tether' or anchor the value of the coin to the price on national currencies. Thus, its value is designed to mirror that of the US dollar and every unit of Tether is backed by $1 that is held in reserve.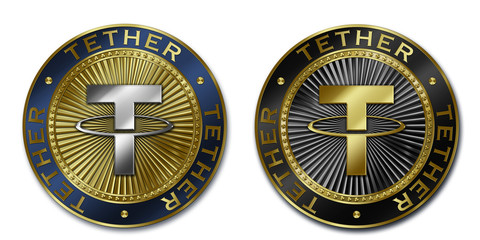 Tether facilitates trading between cryptos with a rate fixed to the US dollar enabling investors to exploit trading opportunities. It currently has a market cap of $9.16 billion.
Ripple (XRP)
Ripple is a real-time gross settlement system (RTGS) created by the Ripple company. In 2011, Jed McCaleb started developing a digital currency system. In that system, the transactions were verified by consensus among the members of the network. It shifted from the mining process used by Bitcoin which relies entirely on blockchain ledgers.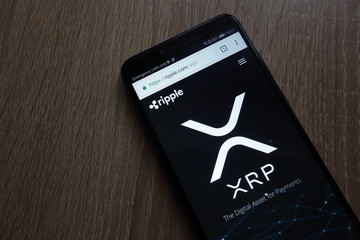 Ripple's new version was created to shift from Bitcoin's centralized exchanges, use less electricity, and perform transactions quickly. Ripple launched in 2012 to enable secure, instant global transactions supporting tokens representing cryptocurrency, fiat currency, and any unit of value. XRP currently has a market capitalization of $9.07 billion.
Bitcoin Cash (BCH)
Bitcoin Cash resulted from the idea of making Bitcoin more practical for small, daily payments. A change to the code was initiated and Bitcoin Cash came about on August 1, 2017. Currently, BCH has a market capitalization of $4.36 billion.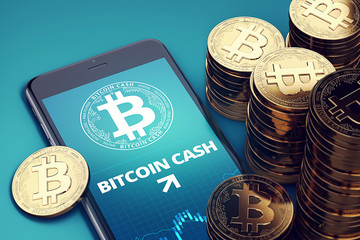 Cardano (ADA)
Cardano is a participant in the smart contracts space led by the co-founder of Ethereum, Charles Hoskinson. Cardano came about to build a two-layer system that supports smart contracts and peer-to-peer transactions. Although Cardano is meaningfully behind on its roadmap, the team is renowned in the crypto sector for its extensive, thorough, and research-based development.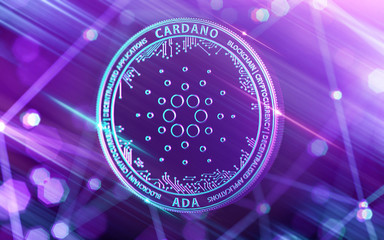 Cardano is expected to launch its PoS upgrade this July to make the network "50-100 times more decentralized than other large blockchain networks". If it succeeds, the team can shift to scaling and smart contract integration solutions. That is a bullish catalyst for ADA and it was shown in a recent 54% rally. Currently, the crypto has a market capitalization of $3.43 billion.
Bitcoin Satoshi Vision (BSV)
BSV is a crypto created in late 2018 by forking the Bitcoin Cash blockchain and then adjusting the protocol with bigger block sizes to minimize transaction fees. Its name arises from its proponents' belief that lower fees align with Satoshi Nakamoto's vision for Bitcoin.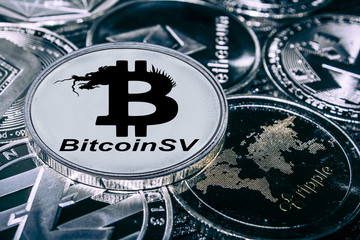 The crypto's development is led by nChain and supported by Calvin Ayre and Craig Wright. Its current market capitalization is $3.398 billion placing it 7th in the top 10 cryptocurrencies list.
Litecoin (LTC)
Charlie Lee created Litecoin in 2011 and since then it has been one of the most popular cryptos. The project used bitcoin code but implemented a few changes to improve lengthy transaction times and high costs on the Bitcoin blockchain.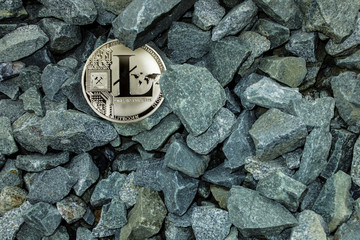 Litecoin generates a new block every 2.5 minutes and it uses a scrypt proof-of-work algorithm that does not need complex mining hardware. LTC has a maximum supply of 84 million coins and may benefit from the inflationary fiat environment. Additionally, its upcoming MimbleWimble upgrade will enhance privacy and scalability. LTC has a market capitalization of $2.94 billion.
Binance Coin (BNB)
Binance Coin was created by Binance in 2017 to operate as a utility token for discounted trading fees. Originally it was issued as an ERC20 token nas has since become the native token of the main Binance Chain blockchain.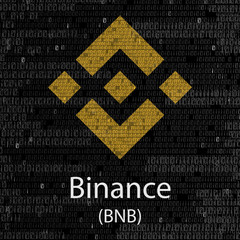 Binance Coin can pay for travel expenses like flights and hotel bookings, shop using a credit card, purchase virtual gifts, and much more. These use cases and developments have propelled BNB coin into the list of top 10 cryptocurrencies right now with a market capitalization of $2.92 billion.
Chainlink (LINK)
On July 13, the price of Chainlink (LINK) gained at least 34% to reach a new all-time high near $8.48. Additionally, the crypto notched a market capitalization of $2.72 billion taking becoming one of the top 10 cryptocurrencies right now. It now takes the 10th spot in the market capitalization list.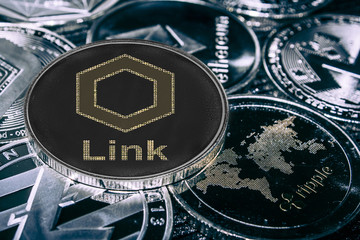 Three major factors likely pushed the LINK price to new record highs. They include price discovery and high-profile partnerships together with the strong momentum that is currently driving the altcoin market.