On December 2, 2020, US Representatives Jesús "Chuy" García (D-Ill.), Rashida Tlaib (D-Mich.), together with Stephen Lynch (D-Mass.) introduced a comprehensive version of the Stablecoin Tethering and Bank Licensing Enforcement (STABLE) Act. The Act aims to regulate stablecoins, and it names the Facebook Libra project (since renamed Diem) as an example.
The press release stated cryptos whose value is constantly integrated to fiat currencies like the dollar come with new regulatory challenges. Additionally, they are now known to represent a huge source of the market, credit risk, and liquidity.
The 18-page bill would compel stablecoin issuers to get a banking charter; gain approval from the Federal Deposit Insurance Corporation, Federal Reserve, and the issuer's particular state or federal bank regulator. These same entities must also conduct continuous analyses of any systemic risk, and need issuers to have FDIC insurance or maintain adequate reserves for quick conversion back into US dollars.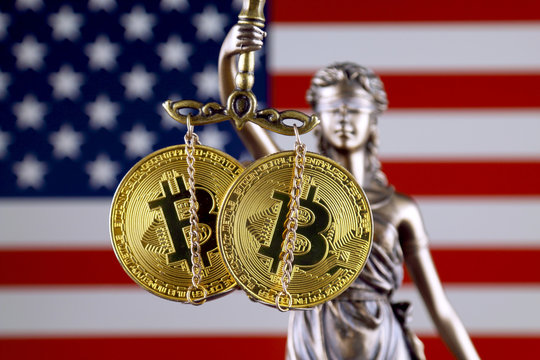 The bill would affect the stablecoins pegged to other national and state currencies. Economic advisers believe that state and federal bank charters would satisfy this bill's needs. Furthermore, this bill is defining what a deposit is with regards to digital assets, according to one assistant professor teaching at the Willamette University College of Law in Oregon, Rohan Grey.
Grey is an adviser of the bill and he thinks that stablecoins are an internet-native form of deposit:
"Any entity that wants to issue something that walks and talks like money or like a deposit should be regulated like a depository institution."
The press release highlighted a letter that sponsors previously sent to Acting Comptroller of the Currency Brian Brooks. The letter cast doubt on the regulator's focus on the digital asset sector. Mostly, these lawmakers put their whole attention on OCC interpretive letters targeting banks that offer custody services to stablecoin issuers and multiple crypto platforms.
The Bill's Impact On Crypto And Stablecoin Market

The bill is designed to protect people as Rep. Tlaib highlighted in a tweet:
"Preventing cryptocurrency providers from repeating the crimes against low- and moderate-income residents of color traditional big banks have is critically important."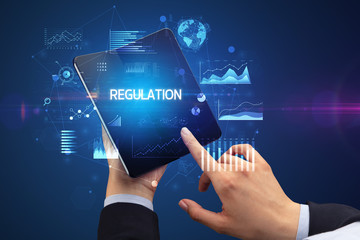 Several stablecoin issuers operate in the United States without banking charters. They include Gemini, CENTRE consortium (Circle and Coinbase), and Paxos. Cryptocurrency collateral tokens like DAI and algorithmic stablecoins like basis.cash would also fall under the bill. Chastity Murphy, an economic adviser to Rep. Tlaib, commented:
"Any stablecoin that meets the statutory definition is eligible because the focus is on what the coin promises (i.e., the obligation), not how it claims to be able to enforce the obligation (i.e., the collateral backing). Full-reserve, partial-reserve, algorithmically determined basket – these are all asset-side variations. The 'deposit' component focuses on the liability side promise."
The Opposers
Jeremy Allaire, Circle CEO, believes that this bill is a large step backward since it will limit industry innovation. A lot of innovation that came to the small businesses and the underbanked was facilitated by non-bank fintech firms. Allaire explained:
"Forcing crypto, fintech and blockchain companies into the enormous regulatory burdens of Federal Reserve and FDIC regulation and supervision is inconsistent with the goals of supporting innovation in the fair and inclusive delivery of payments that comes from stablecoins."
According to him, more effective ways of regulating stablecoins may come from other types of supervision or new charters.
Kristin Smith, Blockchain Association Executive Director, also opposes the bill. She said:
"While we have had sustained and constructive discussions with Rep. Tlaib's office on this issue, we disagree with the perspective of this legislation and oppose this bill. It would strengthen the position of the most powerful financial institutions, while overlooking two core promises of decentralized networks: the chance to put more power in the hands of individual consumers and to catalyze innovation across payments and other financial services."
Smith explained that the OCC's guidance around all stablecoins was a 'progressive instance' of how cryptos and digital assets can be regulated in the United States.
The current congressional session is scheduled to end in a few weeks. However, Murphy said that the bill will get re-introduced next year. He commented:
"Often there's a tendency to react in the moment to technological changes or innovation by saying, 'stop, don't do that' and what this bill is trying to do is preserve this in a forward-looking way."
BTC Enters Wall Street With S&P DJI Launching Crypto Indexes Next Year
Reports indicate that there is a major move to integrate crypto with traditional finance. 550 coins might appear in the S&P Dow Jones Indices (S&P DJI) in 2021. S&P DJI is a joint venture between News Corp, S&P Global, and the CME Group. S&P DJI referred to bitcoin and altcoins as promising 'emerging asset class' in a December 2 press release.
S&P DJI will partner with Lukka, a US-based blockchain data provider, to launch the indexes seeking to cover a reported 550 cryptos. Peter Roffman, the Global Head of Innovation and Strategy at S&P DJI, stated:
"With digital assets such as cryptocurrencies becoming a rapidly emerging asset class, the time is right for independent, reliable and user-friendly benchmarks. We're excited to work with Lukka, who has been at the forefront of digital asset data services, to promote more transparency in this nascent sector."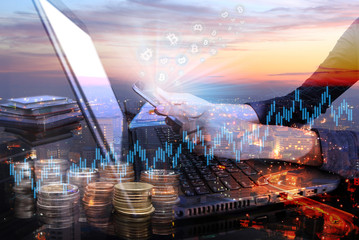 Wall Street now seems to embrace cryptos with this move which translates to growing interest from the institutional investors. Robert Materazzi, the CEO of Lukka, said:
"Our collaboration with S&P DJI is yet another milestone that bridges the gap between the crypto asset ecosystem and traditional financial services. In a rapidly maturing industry, it is paramount to build to institutional standards when working with highly respected brands, such as S&P DJI. Lukka is thrilled to help drive ongoing innovation in collaboration with S&P DJI."
Nonetheless, the press release failed to highlight what particular crypto would get covered. Also, it did not reveal the strategy behind the company's selection if it is not based wholly on market capitalization. This announcement comes as bitcoin struggles with the major resistance that has formed around $20K.