American studio MW Works, founded by Steve Mongillo and Eric Walter, designed a quiet holiday home on a rural site on Whidbey Island.
Whidbey Island is located just north of Seattle in the Puget Sound.
The house, renamed Whidbey Island Farm, sits next to a dense forest of large Douglas firs, Hemlock and Madrona trees. From the home you can enjoy a beautiful panorama overlooking chicken stables, a red barn, cattle fields and a fishing pond.
The property and the existing farm have been in the family for several generation and now serves as a country home for a senior-aged couple, their three adult children and their grandchildren.
The owners sought to create a family retreat that could be flexible, durable and that reflects the layered history both of the site and of the family itself.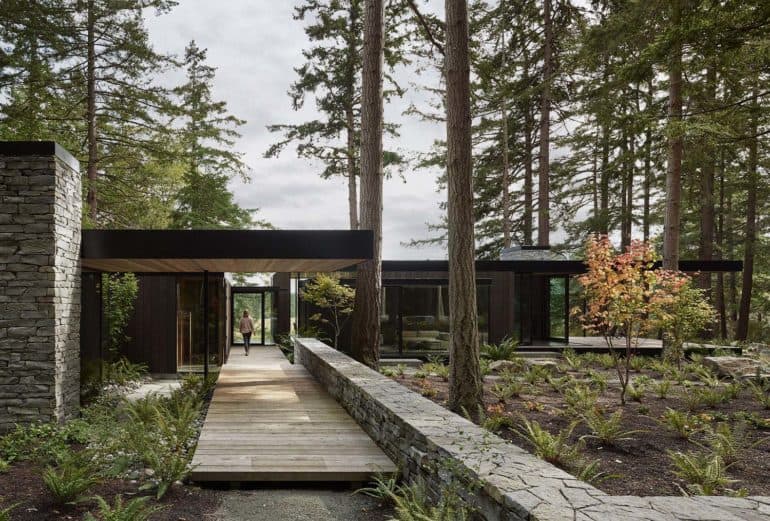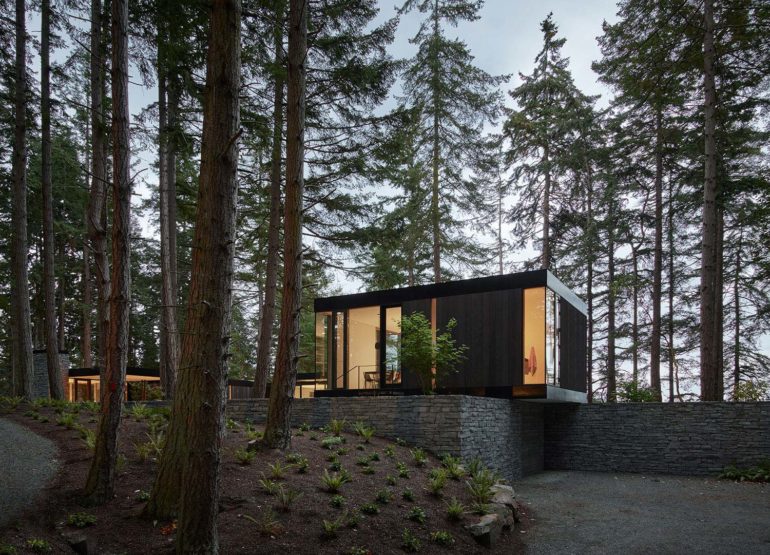 The home's facades consist of western red cedar siding and the large windows create a strong connection to the landscape. The home is meant to blend with the nature, "The house appears intentionally modest and humble from the valley, deferential to the pastoral farmlands below" said Eric Walter.
The house was designed with the intent of preserving as many significant trees as possible. Within the forest, the house slips among the trees and wraps around a modest courtyard of natural and native shrubs and ferns. The wood from the felled trees has been preserved and used as lumber for the farm, stock fencing and seasonal firewood for the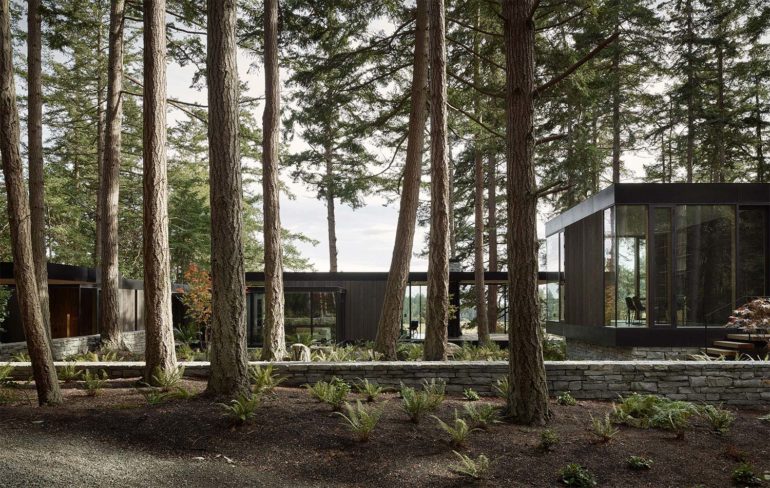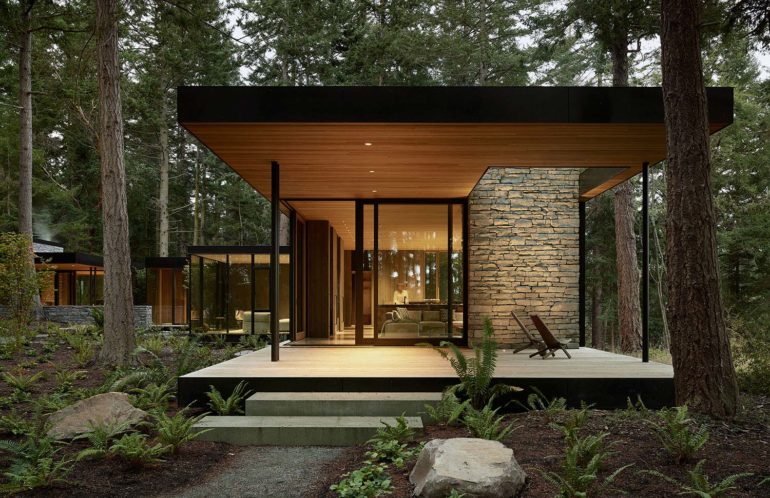 The house is divided into discrete, modestly sized buildings, which provide connection but also offer privacy and retreat when desired. A stacked local basalt wall organizes the volumes and defines the perimeter of the courtyard which becomes the link between the different buildings.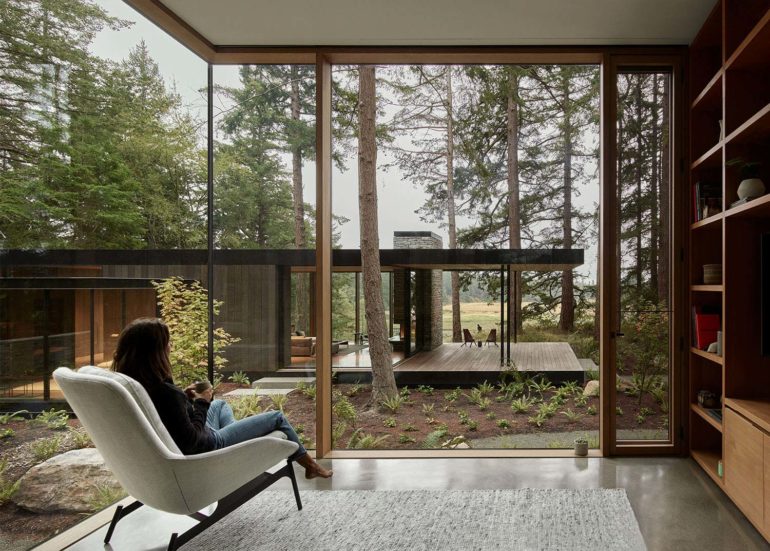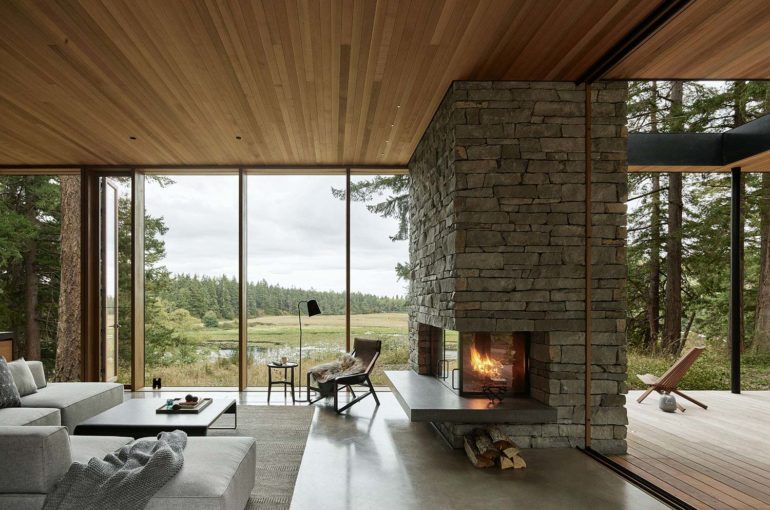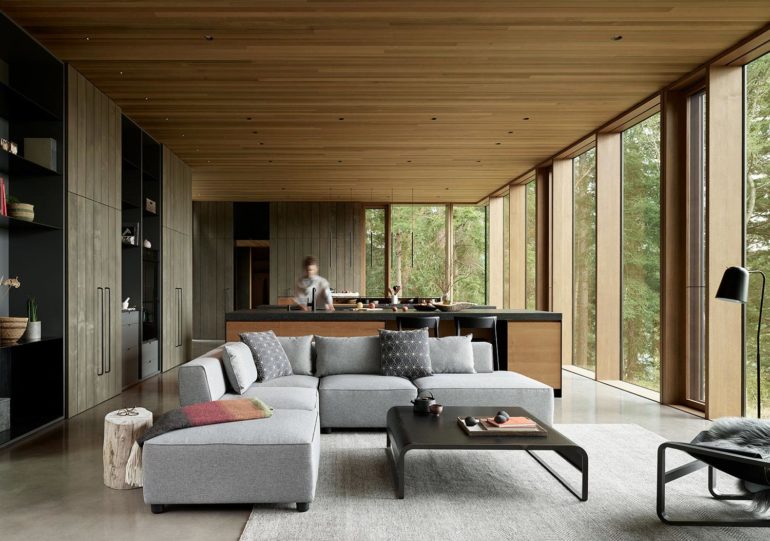 "With a palette of naturally weathered woods, concrete, locally quarried stone walls, deep oak window jambs, soft plaster walls, and black steel accents, the house strives to be warm and rustic yet simple, clean, and open – a house that honors both the timelessness of the forest and agricultural heritage of the site." – Steve Mongillo
With perfectly combined living room, kitchen, dining room and outdoor spaces, this space is the heart of the home where the family can gather and spend time together.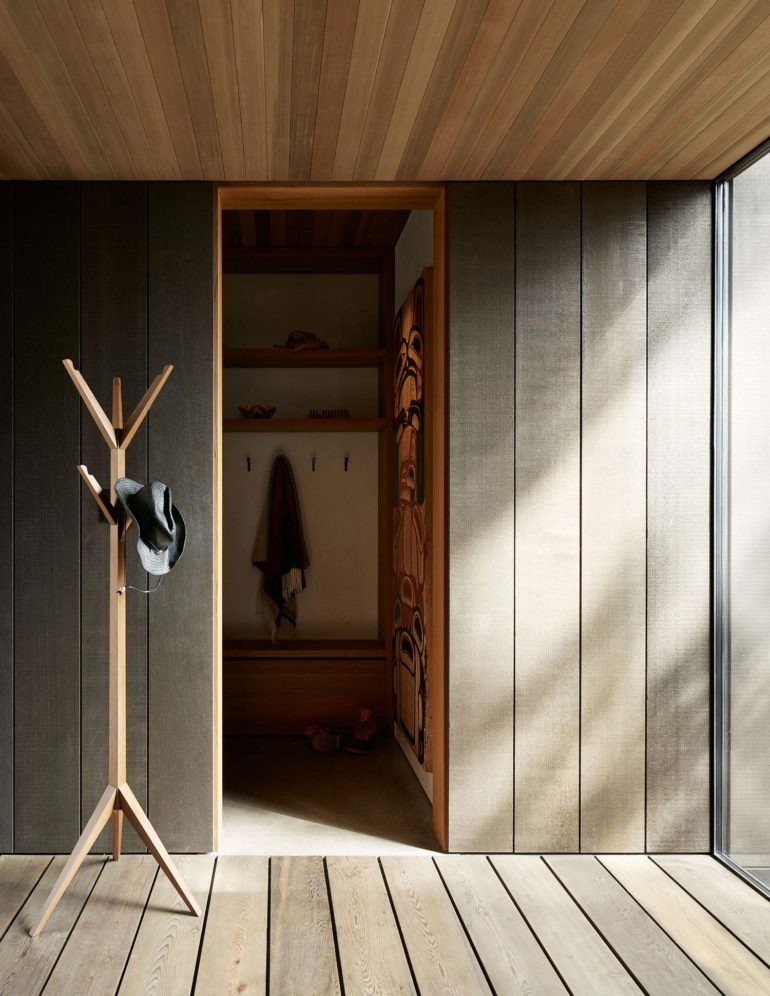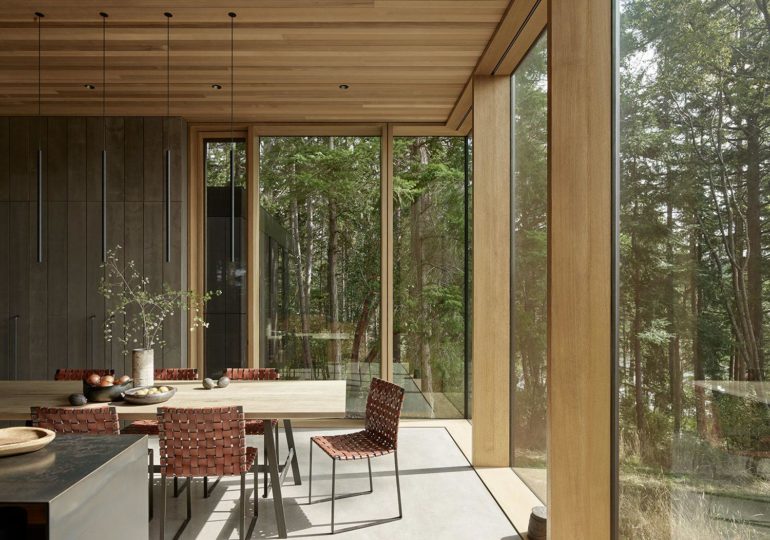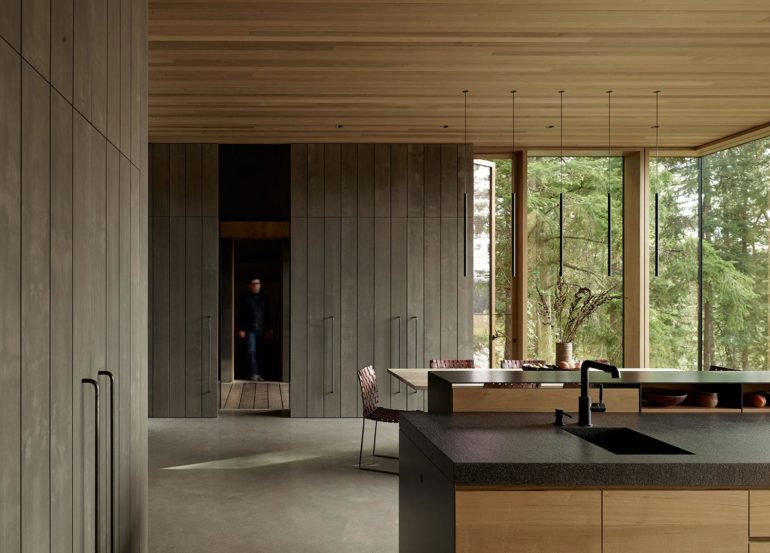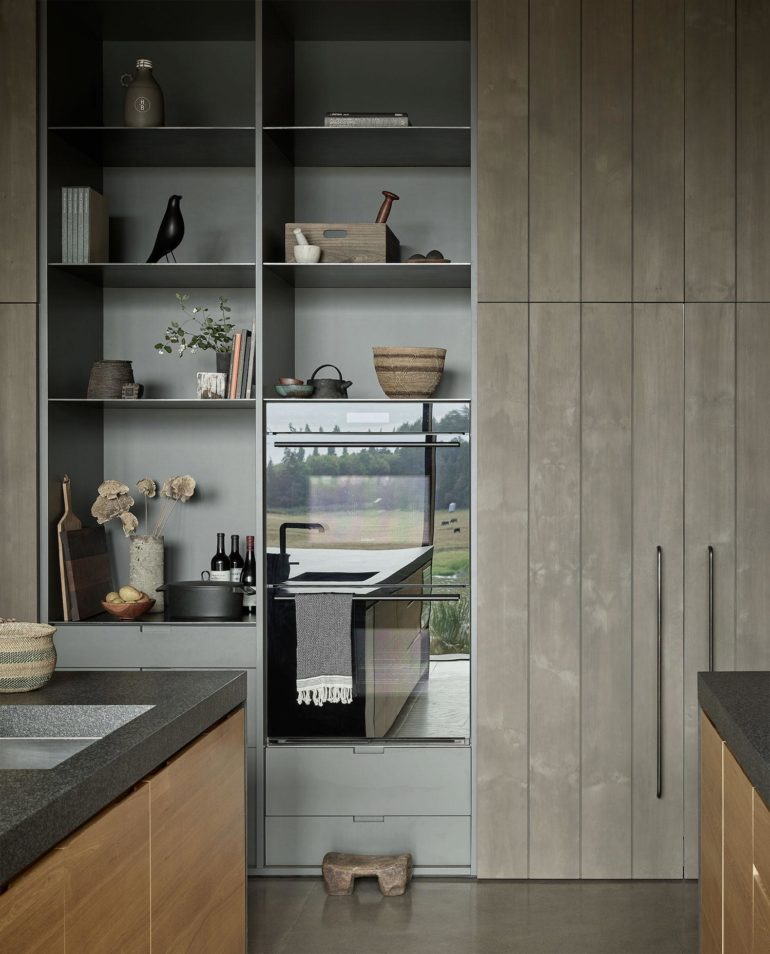 "The design of Whidbey Farm is designed for longevity and low-maintenance, reducing the life cycle cost of the house for the owners. Nearly all of the exterior materials are designed to be very low maintenance with materials that don't require an applied finish, or materials they are meant to remain durable for decades to come. Perhaps most important of all, the design is meant to timelessly inspire and delight, keeping the building further away from wasteful remodels and the wrecking ball." Steve Mongillo explained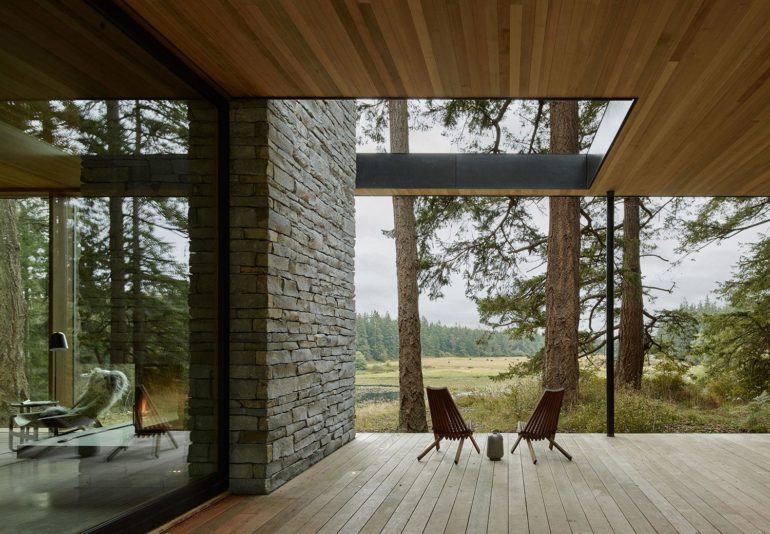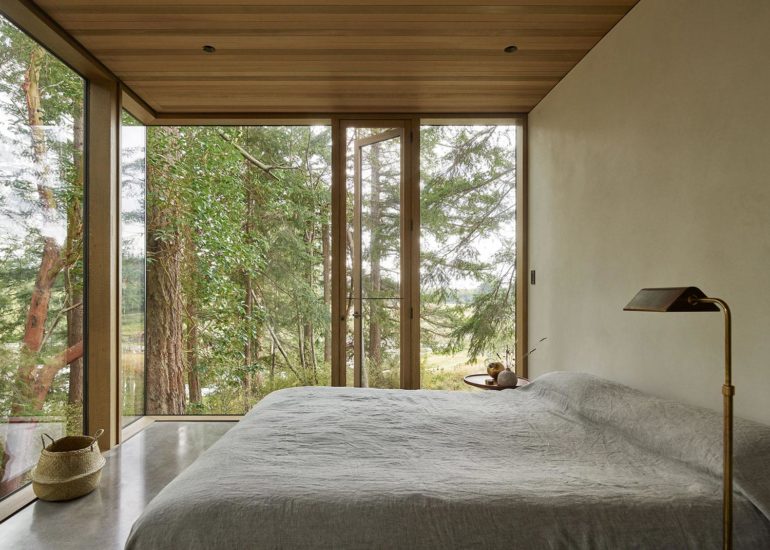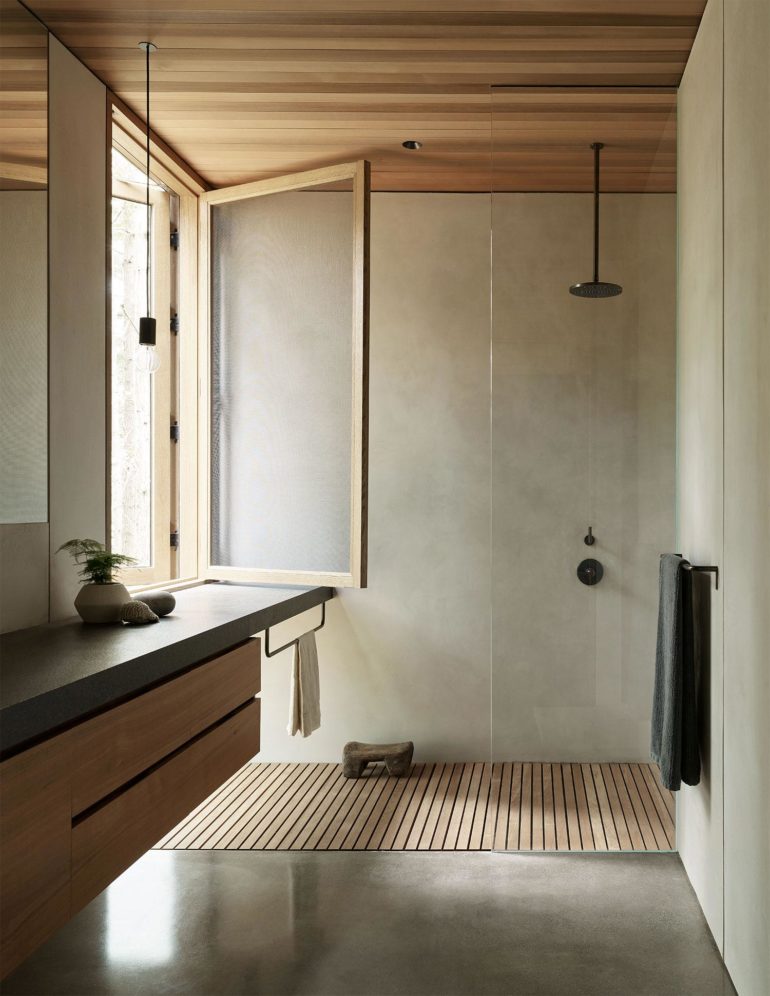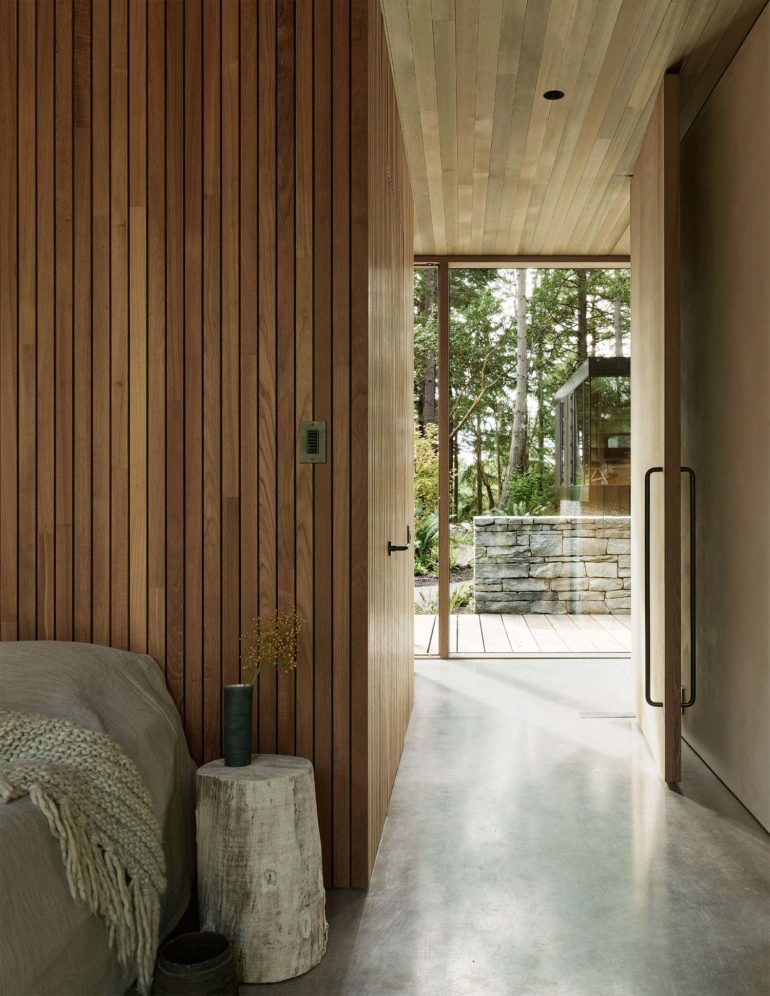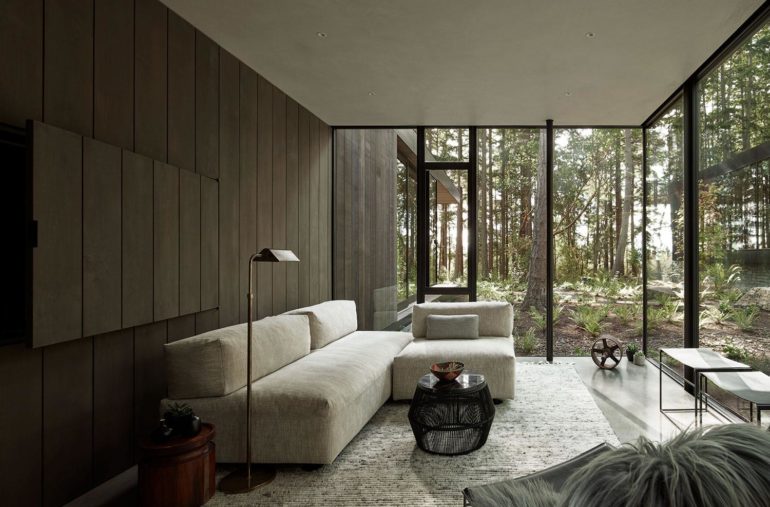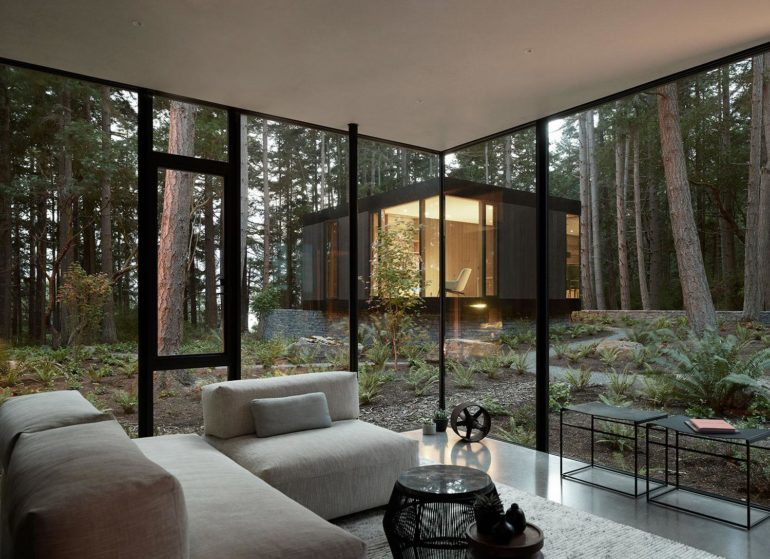 Photography by Kevin Scott
www.mwworks.com