The top 10 cryptocurrencies keep changing from one season to the next. However, most of the coins at the top are just exchange positions. It all depends on the partnerships and developments that the teams behind these tokens are undertaking. More high-profile partnerships result in a surge in market capitalization as is evident in the case of Cardano (ADA).
While the prices of the major cryptocurrencies have been growing in the past several weeks, the underlying technology is evolving continually. Geopolitical uncertainty is enhancing real-world use cases of USD-pegged stablecoins like Tether (USDT) and USD Coin (USDC) while decentralized finance applications are generating massive traffic into the crypto space.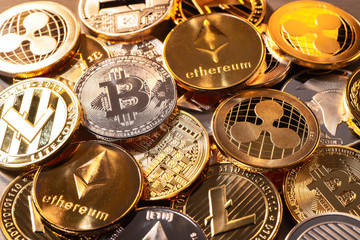 The crypto space evolves in cycles with different technological upgrades and developer activity eventually resulting in price gains. After the last three cycle peaks in 2011, 2013, and 2017, the imminent upgrades to Cardano and Ethereum blockchains show that a new cycle is gradually gaining upside momentum.
As of July 16, 2021, there are about 10,928 cryptos being traded with a cumulative market capitalization of $1.281 trillion. Starting with the biggest, the top 10 cryptocurrencies right now include Bitcoin (BTC), Ethereum (ETH), Tether (USDT), Binance Coin (BNB), Cardano (ADA), XRP (XRP), USD Coin (USDC), Dogecoin (DOGE), Polkadot (DOT), and Binance USD (BUSD).
Bitcoin (BTC) $589.271 billion
Ethereum (ETH) $218.436 billion
Tether (USDT) $62.028 billion
Binance Coin (BNB) $47.053 billion
Cardano (ADA) $37.889 billion
Ripple's XRP $27.485 billion
USD Coin (USDC) $26.384 billion
Dogecoin (DOGE) $23.517 billion
Polkadot (DOT) $12.124 billion
Binance USD (BUSD) $11.253 billion
Bitcoin (BTC)
The domain name bitcoin.org was registered in August 2008. A paper by the name "Bitcoin: A Peer-to-Peer Electronic Cash System" was published on October 31, 2008. That paper was authored by Satoshi Nakamoto, the inventor of Bitcoin. Up to today, nobody knows who this person or people are.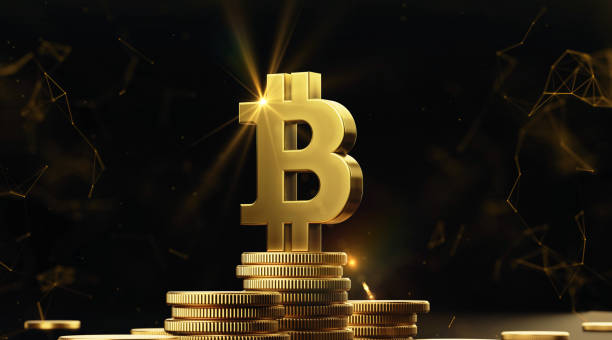 In the last 12 years, the Bitcoin market has grown in leaps and bounds reaching an all-time high of nearly $20,000 per token in December 2017. As it is the norm with most cryptos, bitcoin runs on a blockchain, or a ledger logging transactions that are distributed across a huge network comprising of thousands of computers.
Since additions to the distributed ledgers need authentication by solving cryptographic puzzles, the proof-of-work (PoW) process is used too keep bitcoin safe from fraudsters and cybercriminals. Bitcoin's price exploded in the first months of 2021, setting an all-time high of $64,800 in April.
Some five years ago, Bitcoin was valued at around $500. Currently, the flagship crypto is hovering around $31,300 with a market capitalization of $589.27 billion taking the first position in the top 10 cryptocurrencies list.
Ethereum (ETH)
Vitalik Buterin launched Ethereum on July 30, 2015. Buterin was a programmer and researcher working on Bitcoin Magazine and he originally wrote a white paper in 2013 describing Ethereum. Buterin said that Bitcoin required a scripting language. He developed a new platform with a general scripting language when his proposal was not accepted.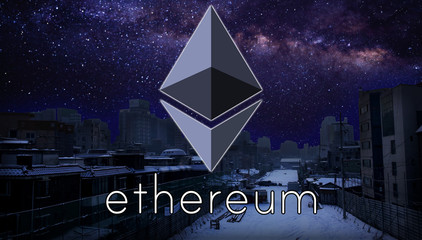 The development was funded by a virtual crowd sale between July and August 2014. That system went live with 11.9 million coins already mined for the crowd sale representing around 13% of the total supply in circulation. Its current market capitalization is $218.436 billion.
After the collapse of The DAO project in 2016, Ethereum eventually split into two blockchains. The new version of that blockchain is known as Ethereum while the original platform is called Ethereum Classic. With many use cases for Ethereum existing today, the cryptocurrency has continued to thrive currently holding the second spot in the top 10 cryptocurrencies list.
Being both a blockchain and a cryptocurrency, Ethereum is popular among developers since it has lots of potential applications. Its smart contracts automatically execute when all the desired conditions are met and the non-fungible tokens (NFTs) appear to have taken over the crypto world lately.
Tether (USDT)
Tether was issued on the Bitcoin blockchain aiming to readily convert cash into digital currency to 'tether' or anchor the value of the coin to the price on national currencies. Thus, its value is designed to mirror that of the US dollar and every unit of Tether is backed by $1 that is held in reserve.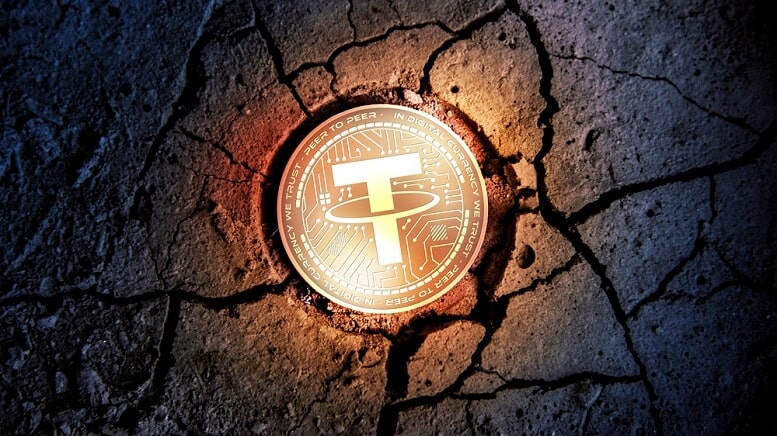 Tether facilitates trading between cryptos with a rate fixed to the US dollar enabling investors to exploit trading opportunities. It currently has a market cap of $62.028 billion. Tether's value is designed to remain consistent than other cryptos. Mostly, it is favored by investors and investors who are wary of the extreme volatility that dominates the general cryptocurrency space.
Binance Coin (BNB)
The Binance Coin (BNB) has proven its long-term worth in the past few years rising massively to occupy the fourth position in the top 10 cryptocurrencies charts. The Binance Coin is a type of cryptocurrency that is used to trade and pay fees on Binance, one of the biggest crypto exchanges worldwide.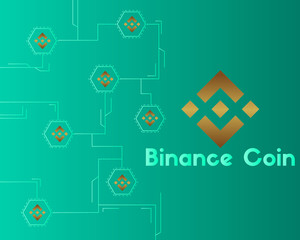 Since its launch in 2017, BNB has expanded away from just supporting and facilitating trades on the Binance exchange. Today, it can be used for trading, processing payments, and booking various travel arrangements. Furthermore, it can be traded or exchanged for other types of crypto, including Bitcoin and Ethereum.
During its launch in 2017, its price was barely $0.10. At some point in 2021, it had gained nearly 350,000% to trade at $350 pushing it into the top 5 cryptocurrencies. On July 16, 2021, it is trading at $303 with a market cap of $47.03 billion.
Cardano (ADA)
Cardano is a participant in the smart contracts space led by the co-founder of Ethereum, Charles Hoskinson. Cardano came about to build a two-layer system that supports smart contracts and peer-to-peer transactions. Although Cardano is meaningfully behind on its roadmap, the team is renowned in the crypto sector for its extensive, thorough, and research-based development.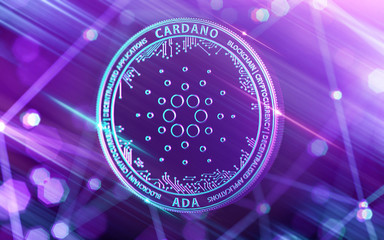 Cardano is expected to launch its PoS upgrade this July to make the network "50-100 times more decentralized than other large blockchain networks". If it succeeds, the team can shift to scaling and smart contract integration solutions. That is a bullish catalyst for ADA and it was shown in a recent 54% rally. Currently, crypto has a market capitalization of $37.889 billion.
Ripple (XRP)
Ripple is a real-time gross settlement system (RTGS) created by the Ripple company. In 2011, Jed McCaleb started developing a digital currency system. In that system, the transactions were verified by consensus among the members of the network. It shifted from the mining process used by Bitcoin which relies entirely on blockchain ledgers.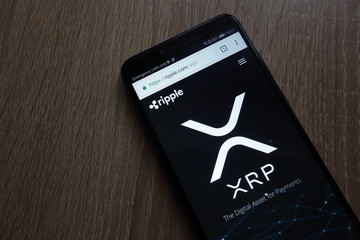 Ripple's new version was created to shift from Bitcoin's centralized exchanges, use less electricity, and perform transactions quickly. Ripple launched in 2012 to enable secure, instant global transactions supporting tokens representing cryptocurrency, fiat currency, and any unit of value. XRP currently has a market capitalization of $27.485 billion occupying the sixth spot in the top 10 cryptocurrencies by market capitalization.
USD Coin (USDC)
Just like Tether, USD Coin (USDC) is a stablecoin. It is backed by U.S. dollars and targets to maintain a 1 USD to 1 USDC ratio. This stablecoin is powered by Ethereum and one can use the USD Coin to complete global transactions.
USDC represents a huge breakthrough in how we use money in the current world especially after the impact the pandemic had on the global economy. Digital dollars work similarly to other digital content, moving at the speed of the internet. They can be exchanged in a similar manner to the way people share content. Notably, they are cheaper and more secure than the existing payment systems.
Currently, USDC has a market capitalization of $26. 384 billion coming in at the seventh position of this top 10 cryptocurrencies list.
Dogecoin (DOGE)
Dogecoin (DOGE) has been around since late 2013. At first, it launched as a joke but all that seems to have changed in recent months. There are facts that have come up about Dogecoin that make it a worthwhile investment in 2021. Developed by Jackson Palmer and Billy Markus, two software engineers, in December 2013, Dogecoin's protocol adopted the Luckycoin and Litecoin (LTC) proof-of-work algorithm (PoW). At the time, it was using the Scrypt technology.
DOGE was mainly created as a satirical homage to bitcoin. Apart from being a joke that later became a meme coin, Dogecoin was not intended to serve any investment purpose. But, today, it can be used to transfer value.
Dogecoin takes a wholly different approach to its economic design. Since its early years, the coin went for an inflationary design. This is one of the little-known facts about Dogecoin which enables it to enjoy an infinite supply. Miners receive a 10,000 DOGE reward for each block that they mine. At this rate, it means that 14,400,000 DOGE coins are mined every day (= 10,000 DOGE rewards X 24 hours X 60 minutes).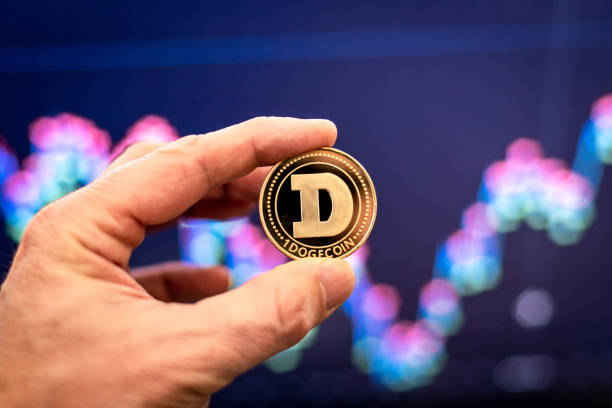 In the past year, the DOGE topic has gathered some steam with billionaires like Mark Cuban and Elon Musk endorsing it. Its dedicated community and creative memes have also helped in keeping the crypto afloat since its inception.
Unlike Bitcoin which is capped at21 a million coins, there is no limit on the number of DOGE that can be created. That aspect is a disadvantage since it makes the currency highly susceptible to devaluation as supply increases. The DOGE price in 2017 was $0.0002. By mid-July 2021, it price is hovering around $0.1768 with a market cap of $23.517 billion.
Polkadot (DOT)
Polkadot (DOT) is mainly described as a next-generation blockchain protocol that integrates an assortment of specialized blockchains into one unified network. Different Polkadot facts show that the platform was developed as a part of a bigger vision for a web that strives to return control to people over internet monopolies.
The Polkadot blockchain protocol is designed to operate on the revolutionary promise of the blockchain networks developed earlier while concurrently offering an assortment of fundamental benefits. It is designed to power many chains within a single network.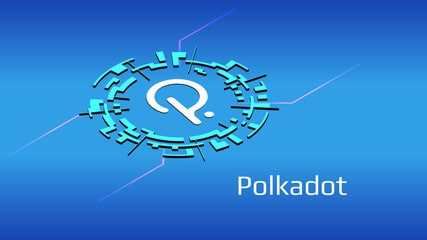 This blockchain integration functionality may change how cryptos are managed and it has catalyzed and underpinned impressive growth since Polkadot's launch in 2020. Between September 2020 and July 2021, DOT price grew 615%, from $2.93 to $20.95. Since its peak, the crypto has receded to trade around $12.3 currently with a market cap of $11.973 billion enabling it to appear in the top 10 cryptocurrencies list.
Binance USD (BUSD)
Binance USD (BUSD), a U.S. dollar-backed stablecoin, has surpassed $11 billion in market capitalization, chipping away at a market still dominated by Tether's USDT. this token is traded nearly entirely on the Binance exchange and its market cap that translate to nearly the total value of dollars deposited with its issuer, Paxos, is currently at $11.25 billion.
BUSD is powered by the Ethereum blockchain. The stablecoin is backed by U.S. dollars in an FDIC-insured U.S. bank and its value is audited on a monthly basis. It closes the top 10 cryptocurrencies list with a market capitalization of $11.256 billion.