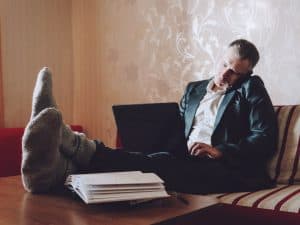 While You're Under Quarantine, Check These Sites for Remote Crypto Jobs
If you are on the lookout for a job in these pressing times, when the coronavirus pandemic has limited public movement and shut down businesses, it's worth exploring opportunities to work from the relative safety of your home. The number … read more.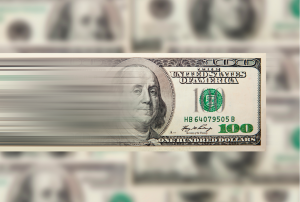 How to Quickly Cash Out From Crypto to Fiat
There are many reasons why you might seek to liquidate your digital assets into fiat currency, be it to pay a bill, buy a meal, or cover an emergency. When needs must, speed is of the essence; no one has … read more.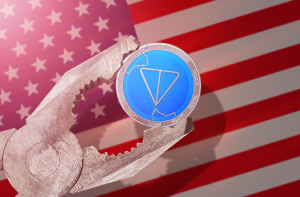 Judge Grants Injunction Halting Telegram's TON Release Again, Notice of Appeal Reportedly Filed
The embattled Telegram Open Network (TON) blockchain and its native gram cryptocurrency have seen plans for launch stifled once again, with a preliminary injunction granted by Southern District of New York Judge P. Kevin Castel. The March 24 injunction sides … read more.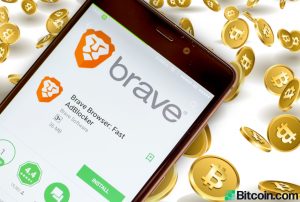 Privacy Browser Brave Integrates Cryptocurrency Trading Through Binance
Privacy-oriented Brave has launched cryptocurrency trading within its browser. The company announced on Tuesday that over 12 million active monthly users of the privacy browser can now buy and sell cryptocurrencies, view their crypto balances, and obtain deposit addresses without … read more.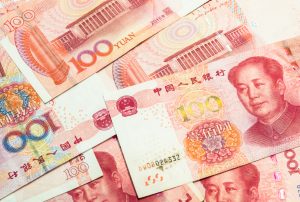 China Is Drafting Laws for the Circulation of National Digital Currency
Amid the coronavirus pandemic, China's central bank has reportedly completed the basic development of the nation's central bank digital currency. The central bank is now drafting legislation for its circulation, according to local media. A number of patents have revealed … read more.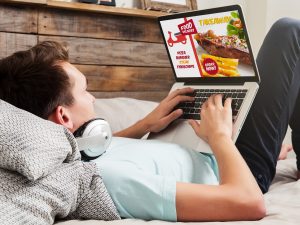 Here's How to Order Food From Your Home Using Cryptocurrency
Staying home during the coronavirus epidemic reduces the risk of getting infected with the deadly covid-19. The disease, which has already claimed the lives of over 20,000 people globally, spreads through human contact. Food is one of the few basic … read more.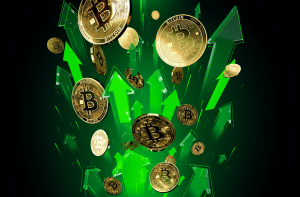 Making Bitcoin Go Viral: Endless Printing Could Trigger Hyperbitcoinization
Hyperbitcoinization has been defined as "a state where bitcoin becomes the world's dominant form of money." But what actually needs to happen for bitcoin to 'go viral'? As it turns out, a hyperbitcoinization event may be more likely than many … read more.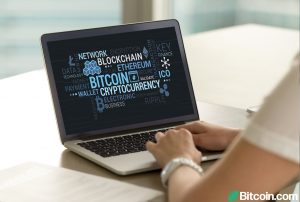 'What Bitcoin Did' – Scanning the Hottest Cryptocurrency Keywords and Google Searches
For years now the term "bitcoin" has managed to capture a tight relationship with specific trends and keywords online. News.Bitcoin.com decided to investigate the specific keywords, questions, comparisons, and prepositions that are often associated with the digital currency when people … read more.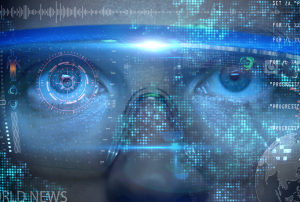 4 Virtual Crypto Conferences You Can Attend From Home
The crypto industry has had to quickly adapt to the escalating coronavirus pandemic, with major conferences postponed, canceled or hastily reformatted for the virtual realm. Due to its disproportionately high number of remote workers, though, the industry is more geared … read more.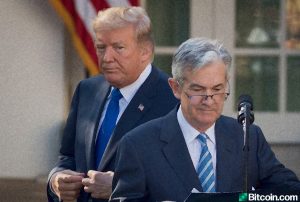 Printing Money from Thin Air – How the Fed Reduces Purchasing Power and Makes You Poorer
Unless you have your head in the sand, you've probably realized that governments and central banks can print money out of thin air and in unlimited amounts. The United States and the Federal Reserve have been creating money from nothing … read more.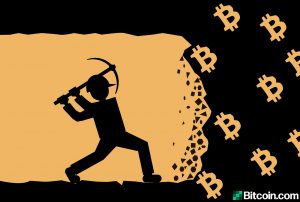 Bitcoin Hashrate Down 45% – Miners Witness Second-Largest Difficulty Drop in History
Bitcoin's hashrate has plummeted 45% since the record-breaking levels it saw on Feb. 29. The hashrate touched an all-time high of 136 exahash per second (EH/s) but has since dropped to 75 EH/s. Moreover, the crypto network has seen the … read more.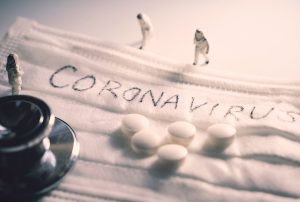 Coronavirus Relief: Cryptocurrency Aid Programs Launched to Combat Covid-19 Outbreak
Cryptocurrencies are being used to help fight the global coronavirus pandemic. Crypto companies are doing their part to provide coronavirus aid to countries, hospitals, and people suffering from covid-19. A coronavirus relief campaign, a Red Cross bitcoin fundraiser, and an … read more.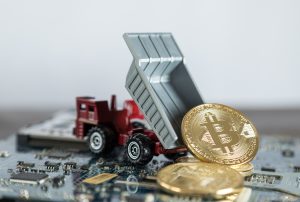 Bitcoin Miners Are Selling Coins Faster Than They Can Generate Them
According to data sites and a number of observers, bitcoin miners are selling coins faster than they can produce them. Ever since the market downturn on March 12 and the week of falling prices that followed, bitcoin miners have been … read more.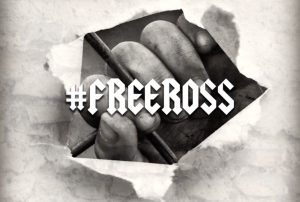 Vermont Rapper Releases Hip Hop Track '#Freeross,' Ulbricht Petition Nears 300K Signatures
Southern Vermont-based hip-hop artist, Krypto Man, has released a new single called "#Freeross" in hopes to get Ross Ulbricht released from prison. Krypto Man is a well known rapper on the east coast and revenue from the song will be … read more.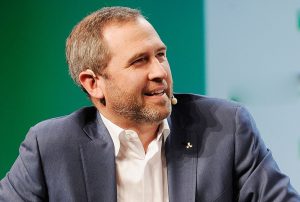 Ripple CEO's Public Statements About XRP Token Under Fire in Class-Action Lawsuit
Plaintiffs in the class action lawsuit against Ripple Labs have filed another litigation complaint against Ripple CEO Brad Garlinghouse. The news follows the recent court judgment that denied Ripple Lab's attempt to get the case dismissed. Also read: Market Update: … read more.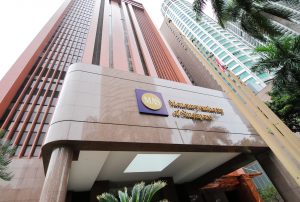 Singapore Allows Crypto Companies to Operate Without a License for 6 Months
The Monetary Authority of Singapore has granted an exemption from holding a license to a number of cryptocurrency companies operating in the country under the new Payment Services Act. Among the companies benefiting from this six-month grace period are Binance, … read more.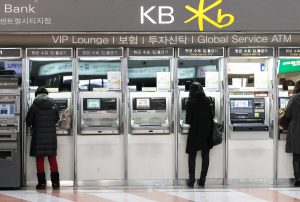 Major South Korean Bank Prepares to Launch Crypto Services as Government Green-Lights Regulation
Following the approval of a regulatory framework for cryptocurrencies by the South Korean government, one of the largest banks in the country is preparing to launch a range of crypto services. KB Kookmin Bank has applied for trademark registration, reportedly … read more.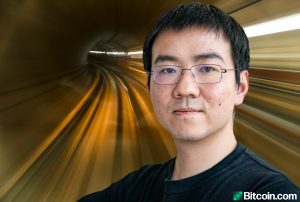 'Bull Run May Not Come Immediately After Bitcoin Halving,' Says Bitmain's Jihan Wu
Bitmain cofounder Jihan Wu's recent interview discusses some of his predictions concerning the future of bitcoin, mining, the bitcoin halving, and the cryptoconomy. Despite the coronavirus outbreak and its effect on the global economy, Wu is optimistic and he believes … read more.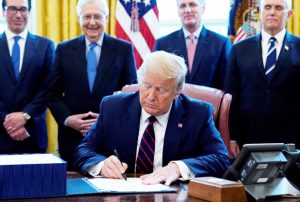 Trump Signs Largest Relief Bill in US History: When Will Americans Get Stimulus Checks
U.S. President Donald Trump has signed into law what he calls the largest single economic relief bill in history. "At $2.2 trillion dollars, this bill will deliver urgently-needed relief for our nation's families, workers, and businesses," Trump said. Americans are … read more.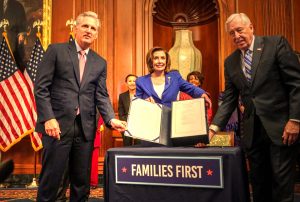 US Lawmaker Claims Stimulus Bill Bolsters Fed Secrecy, Pork Funds, and Wall Street Bailouts
On Friday, U.S. bureaucrats passed the 2020 stimulus bill, which has become the largest cash injection package ever created by the federal government. However, following the bill making it through the Senate and House, Republican representative Thomas Massie told the … read more.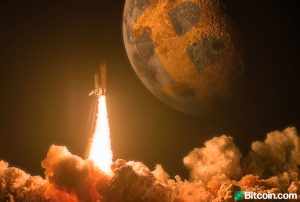 Trader Survey Respondents Predict Bitcoin Price Will Surpass $22K in 2020
San Francisco-based exchange Kraken conducted a poll that stems from the responses of 400 "VIP" cryptocurrency traders. Despite the current economic climate, surveyed participants indicate they still believe the cryptoconomy is in a "bull market." Moreover, Kraken's survey respondents think … read more.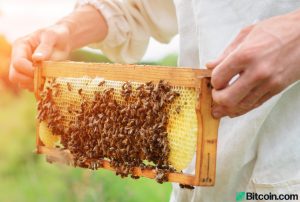 Free from Tron: Steemit's Blockchain Fork Hive Outperforms Steem Token Value
For weeks now, the cryptocurrency community has been fervently discussing the recent acquisition of the Steemit blockchain. Skeptics believe that the Tron takeover has shown significant vulnerabilities with delegated-proof-of-stake (DPoS) projects. Following the takeover, the community still managed to fork … read more.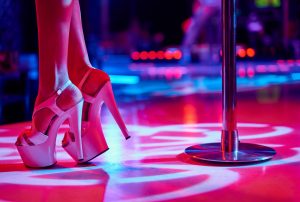 Porn Industry Thrives During Lockdown — These Sites Are Cryptocurrency-Friendly
Porn sites have been experiencing increased traffic as the number of people under lockdown or quarantine rises due to the coronavirus pandemic. Many of these sites accept cryptocurrencies, including Pornhub. The popular porn site currently offers residents of some countries … read more.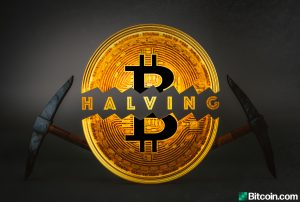 In-Between Bitcoin Halvings: Analyst Proves Bitcoin's Price Not Bound to 4-Year Cycles
Crypto traders and analysts have always looked to the halvings for some kind of clues in order to predict the future price of bitcoin. A number of traders also think that BTC price movements shift every four years and speculators … read more.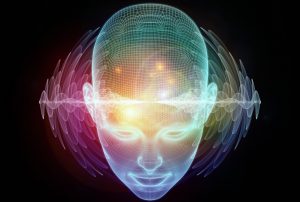 Microsoft Patents New Cryptocurrency System Using Body Activity Data
Microsoft has patented a cryptocurrency mining system that leverages human activities, including brain waves and body heat, when performing online tasks such as using search engines, chatbots, and reading ads. "A user can solve the computationally difficult problem unconsciously," the … read more.
Latest Bitcoin.com Wallet Release Features Live Charts and Price Tracking
This week, our developers rolled out the latest version of the lightning-fast, noncustodial Bitcoin.com Wallet. The new version now comes with live price graphs so crypto enthusiasts can follow crypto price changes in real-time. Moreover, the wallet software also features … read more.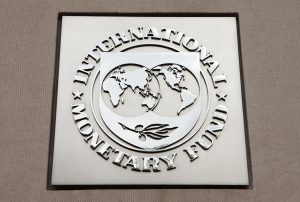 IMF Declares Global Recession, 80 Countries Request Help, Trillions of Dollars Needed
The International Monetary Fund (IMF) has declared that we have entered a global recession — one that is as bad as or worse than the previous global financial crisis. 80 countries have already requested emergency assistance from the IMF. Meanwhile, … read more.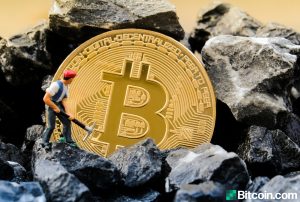 Bitcoin Mining Roundup: BTC Regains 100 Exahash, Miners Close Shop, Pre-Halving Shake-Up
In 44 days, BTC miners will face the third reward halving as the block subsidy will soon shrink from 12.5 to 6.25 coins per block. Following the market carnage in mid-March, BTC's hashrate plummeted 44% to a 2020 low of … read more.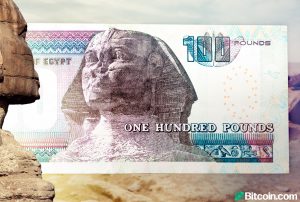 Egypt Limits Bank and ATM Withdrawals Citing Rampant Cash Outflow and Coronavirus Fears
On Sunday, the Central Bank of Egypt (CBE) announced it had instructed financial institutions in the country to put withdrawal limits in place for cash. Regional reports disclose that Egyptian residents can only withdraw 10,000 Egyptian pounds ($640) and businesses … read more.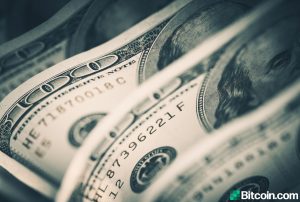 Stablecoin Market Caps Swell Over $7 Billion – Volumes Surpass Most Trading Pairs
While most digital assets have been suffering, stablecoins have been surging since the market downturn in mid-March and tether (USDT) is capturing more than 70% of BTC trades today. Besides tether, a wide range of other dollar-pegged cryptocurrencies have also … read more.