Today is an extraordinary day. it is the International Women's Day! In honor of this, we have featured the leading Lady of Fintech globally Sukhi Jutla and she has graced us with answers to our questions! Here goes: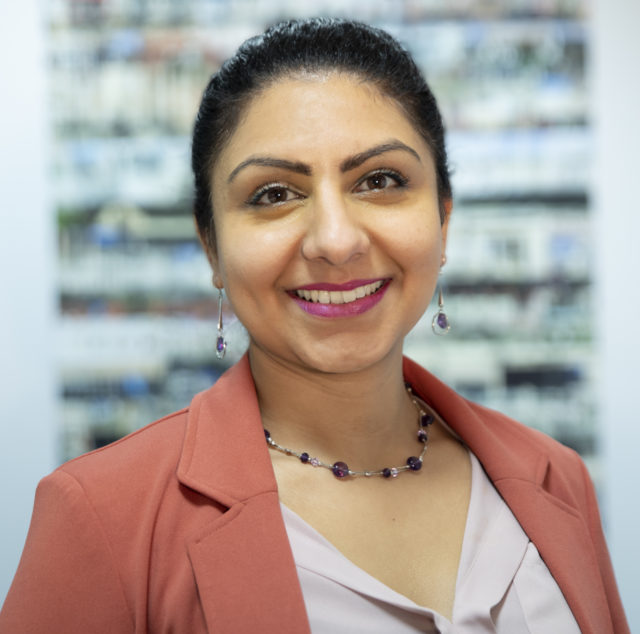 Sukhi Jutla, COO MarketOrders Author "Escape the Cubicle: Quit the Job You Hate, Create a Life You Love"
E-Crypto News:
What's it like being one of the leading lights in fintech?
I consider myself an (accidental!) tech entrepreneur. I say accidental as I never set out to build startups in the tech space but followed my curiosity, strengths and interests which led me down this path. I truly believe that when you do work you love and that plays to your strengths, you will do well in it.
It's an honour to be seen as a leading light in this field but I just see myself as someone who is curious with an open mindset and ready to learn at every moment. And that is what led me to this point.
E-Crypto News:
How hard is it for women in the technology industry to move up on a general basis?
Tech does have an image problem in that most people think you need to be a coder or programmer to work within Fintech, but this is certainly not the case. Technology is a collaboration of art, design and creativity to create solutions to problems and that means there are so many different routes into this field such as social media, graphic design and project management.

What I love about working in Fintech is that technology is inherently a democratising tool. Anyone around the world can now be a business owner if they have access to the internet and a smartphone.

Mindset is key to success – choose to believe that nothing can stop you (ie your gender, background, education, etc…) and you are already 90% there.
E-Crypto News:
Are women and men on the same level as men in the global fintech community?
In recent years, we have seen a huge rise of women entering the Fintech world (myself included) and this is because I truly believe technology is a democratising tool. However, there still seems to be differences in terms of funding received by women, and this is something that needs to be addressed. I believe everyone should be given a fair chance of building their vision and that decisions of funding should not be based on gender (even though in most cases it is done unconsciously).
E-Crypto News:
What needs to be done to provide greater inclusion for women in technology?
Shine a spotlight onto women role models doing great things in this field to encourage the next generation to join. Showcasing such women can also help to attract the attention of those with funds who would perhaps not normally seek our women entrepreneurs.
E-Crypto News:
How can the common perception that technology is a "boys' club" be changed?
Often it does seem like tech is all about knowing how to code but we should highlight different roles in this field to encourage more people to consider careers in tech. This would make it more inclusive and open to all.
E-Crypto News:
What are the obstacles that you have faced while moving up the ladders in the tech world?
In my corporate days, I worked in banking and consulting, which was very male-dominated. However, I was always encouraged, supported and mentored by many of my male colleagues who treated me as an equal. In terms of moving up the career ladder, however, I found it difficult as in large corporates there can be a lot of politics involved and most often promotions are not based on merit but on who you know. This isn't something that united well with me as I believe merit needs to be seen and rewarded.
E-Crypto News:
Women seem to be finding their footing in the tech world. Will the new decade hold surprises for both genders?
Absolutely, technology continues to democratise access to information and knowledge which opens up the path to many opportunities. We are still very much at the beginning of what technology can do and I suspect the world will look very different within the next 5 years with more women leaders taking the stage.
E-Crypto News:
The developing world is yet to catch up with the increased participation of women in tech. What can be done to change this trend?
Shining the spotlight on women in tech and using them as role models can inspire the next generation of leaders. You never know who can be inspired by your story. My eyes first opened to the possibility of being a business owner when I read about a local businesswoman interviewed in my local newspaper when I was 11 years old. I was amazed that she had little education and had created a chain of successful beauty salons. It was in that moment I knew I could also do well in business and ironically, I was featured in that same newspaper 20 years later being interviewed on my own business ventures!
E-Crypto News:
What's it like being in a field that is perceived to be dominated by men?
On a day to day basis, I really don't notice being in a field dominated by males (other than when I go to tech conferences!) but this is not something that concerns me as I know that by being a woman in tech I serve as a role model and example to other women to just go for what they want and not let anything stop them. I have also found my male peers in tech to be very supportive and many of my mentors including my CEO and co-founder are men. I believe we can learn a lot from each other regardless of gender.
E-Crypto News:
If you had three wishes for women globally and a genie that could make those wishes come true, what would they be?
Step into your greatness

Own your success – ambition is not a dirty word!

Don't be afraid to ask for help