At E-CryptoNews, we were recently wondering what was up with the cryptocurrency trading community. We got in touch with Steve Ehrlich. He is the CEO of Voyager Digital. Voyager Digital is a public, licensed crypto-asset broker that provides retail and institutional investors with a turnkey solution to trade crypto assets.
Steve has had over 25 years of experience in the capital markets. he started at TIR Securities, an institutional brokerage that was sold to E*TRADE Financial.
He is also Former CEO of E*TRADE Professional Trading, which later became LightSpeed Financial. Under Mr. Ehrlich's lead, Lightspeed Financial became the third-largest brokerage in the United States and executed an average of 450,000 trades per day by 2009.
He is the current CEO and Co-Founder of Voyager Digital; co-Founded with Oscar Salazar, one of the co-founders and one of the first investors in Uber.
Here's is what he had to say: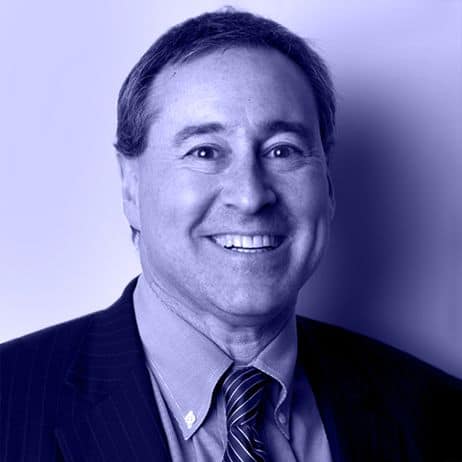 E-CryptoNews:
Is commission-free trading the best model for digital assets trading?
Voyager's commission-free model is most certainly the most economical model for most digital asset traders. As a broker, Voyager connects to the world's leading exchanges and market makers. Our advanced trading technology identifies inefficiencies in the crypto market and takes advantage of pricing disparities to save our customers money. We take a fraction of the savings and pass the rest on to you, which allows Voyager to operate commission-free and keeps us motivated to save you money on every order.
E-CryptoNews:
How can retail clients leverage on commission-free trading?
Trading with a commission-free crypto broker is a no brainer. Our customers can trade as much or as little as they want without having to give a large percentage of each purchase away. We've done the math and we beat the prices of our competitors on every trade.
E-CryptoNews:
Are we looking at a shift from institutional adoption to retail adoption of cryptocurrencies?
We're seeing really remarkable retail demand. Over the past three months, Voyager has experienced significant growth. Since December 31, 2019, we increased our number of Know Your Customer ("KYC") compliant accounts by 56% and our trading revenue by 900%. At the end of the day, we'll need both institutional and retail interest to grow in order for crypto to go mainstream.
E-CryptoNews:
What is the biggest challenge to retail adoption?
The crypto market is so new and because of that, it's sort of the wild west. There is very little regulatory guidance and there's still a lot of confusion surrounding the technology. For us, a lot of work went into making sure we were following the existing regulation and preparing for a more regulated future.

The other challenge is building trust in the crypto market. Many people have been victims of misinformation and shady exchange platforms. We're trying to teach people the value of cryptocurrencies and blockchain technology and get them comfortable investing with a licensed and secure platform like ours.
E-CryptoNews:
Is the United States falling behind in DLT innovation?
We're still seeing many exciting blockchain and DLT innovations come out of the US and Silicon Valley, but it is true that regulations have made it difficult for many start-ups to thrive in the United States. That said, it's still very early, and the United States is full of talented developers and innovators, so time will tell.
E-CryptoNews:
Can cryptocurrencies provide a safe-haven during times of uncertainty?
It's difficult for anyone to guess exactly what causes Bitcoin and the crypto market to move one way or the other but, historically, Bitcoin has seen price increases during times of geopolitical turmoil.

When both 'Brexit' and 'Grexit' happened, Bitcoin went up. When China announced plans to raise tariffs on U.S. goods last year, causing the Dow to plummet, Bitcoin hit a 9-month high. Late last year as the fear of a war with Iran grew, Bitcoin spiked again. Although, this week, Bitcoin followed the US equities market sell-off over Coronavirus fears.

Many consider Bitcoin a hedge because, like gold, it tends to act independently of traditional markets and has a set supply that can't be inflated. Different than gold, which in recent years has been held in large sums by banks, Bitcoin has not yet been fully embraced by financial institutions or governments, making it a potentially better safeguard against global economic turmoil.
E-CryptoNews:
Will generation Z  adopt cryptocurrencies faster than millennials?
Gen Zers are natives to digital currencies. Over the last decade, physical cash has become less and less popular. Young people today will likely be more inclined to use cryptocurrencies because they can better understand the benefits of a  "cashless" society.
E-CryptoNews:
What is the singular most effective factor that is enabling cryptocurrency adoption right now?
Education. Our goal is to teach people the benefits of blockchain and cryptocurrencies.
E-CryptoNews:
What is the general effect of Emergencies such as COVID-19 on Cryptocurrency prices?
With a global emergency like COVID-19  – which is already posing a huge impact across all industries -this is one of the rare times that a sell-off in the traditional markets has coincided with Bitcoin's price decline. There's a lot of uncertainty in the market right now and people are taking their money out of the market and waiting on the sidelines. Despite this, we believe that now is a great time to invest in crypto. With the feds cutting rates, customers are better off hiding their money under than mattress than holding it in a savings account! With Voyager, you can earn up to 6% interest on USDC and invest non-correlated assets like Bitcoin, Ethereum, and more.
E-CryptoNews:
If you had three wishes and a Genie that could make them come true, what will your wishes be for the crypto space?
That I could go back ten years and buy lots of Bitcoin!

For merchants around the world to accept Bitcoin, Stable Coins & crypto as a form of payment, and have it be as common as paying with cash or credit cards.

For real estate, traditional stocks and equities, and other assets to become fully digitized securities on the blockchain.