At E-CryptoNews, we were concerned about recent efforts to put into legislation controls between technology companies and finance. We reached out to  Ethan Fast who is the co-founder of Nash.  Nash is a non-custodial platform for cryptocurrencies and other digital assets. Here is what he had to say.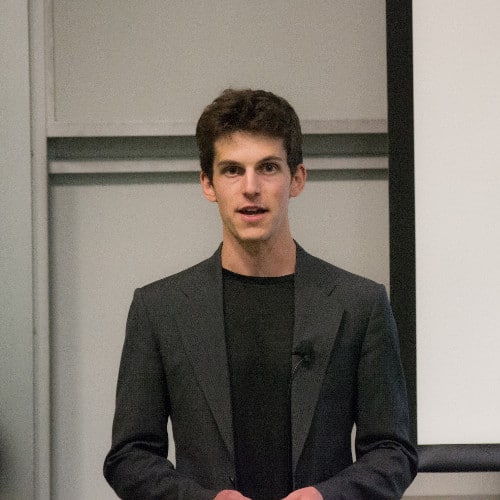 E-CryptoNews:
1. Is there a future for finance without technology?
No. Finance is already totally anchored in technology, from trading terminals and exchange infrastructure to digital banking and the communication tools required to keep information circulating. This connection isn't new either – it's just we have more advanced technology than ticker tape these days. In fact, finance has, in a sense, always been technological. Technology is just any kind of tool that humans have created to solve a problem. Money is a technology, as are products like futures contracts, which have existed at least since the 1600s.
E-CryptoNews: 
2. Are we seeing a shift from traditional financial institutions to technology hybrids?
Yes. Within a decade, every financial company will be interacting with digital assets. We'll also see much more innovation as customers go to the firms that offer fundamentally new products or a better user experience. We've already seen that such innovation is often driven by technology.
E-CryptoNews: 
3. Can governments regulate the role of technology in finance?
Of course. States have the power to send people to jail or, if necessary, involve the military. If they want to regulate something, they can do it.
E-CryptoNews:
4. What are the obstacles to the regulation of technology companies in finance?
The biggest challenge is not hindering innovation at the same time as punishing bad actors. It's very important to have anti-money-laundering laws to help combat terrorism, for example. But regulation has to be brought in in such a way that useful technological developments aren't stifled.
E-CryptoNews:
5. Are technology companies biting off more than they can chew?
It's difficult to make a clear distinction between finance and technology. Every financial company has been building software of some kind, even if it isn't user-facing – or they've contracted someone to do it for them. It's not as if "tech companies" are getting involved in the sector for the first time.
E-CryptoNews:
6. Will there be conflicts between big tech and finance?
When it comes to "big tech", there's a clear conflict of interest around user data. If you have access to someone's financial data, you should be keeping it private, not using it to target advertising. For that reason, the involvement of Google and Facebook in finance is more problematic than that of Apple.
E-CryptoNews:
7. Will fintech be the new era of finance?
Yes. However, as I said, finance is already basically fintech. The technology is just getting more sophisticated.
E-CryptoNews:
8. Will the current act in Congres ( the keep-big-tech-out-of-finance act) sail through?
It's important to remember that the current bill is still in a draft stage. It clearly needs some revisions. For example, the term "digital asset" is not defined – but the US dollar itself could be considered a digital asset. Furthermore, the bill specifically targets "large platform utilities" with an annual revenue over $25 billion. This clearly reveals the bill to be a reaction to Facebook's Libra proposal, but it could prove problematic for platforms like PayPal if they were to generate more revenue. Whether the bill could pass in its current form, when it still has such holes in it, is questionable. We need to see what happens to the draft.
E-CryptoNews:
9. What's the best way to control big-tech?
Legislation can and should draw boundaries, especially around user privacy. The key is to do that without holding back innovation. Short of that, the US also has fairly robust antitrust laws. Look at what happened to Rockerfeller's Standard Oil: several present-day oil giants were all originally amalgamated in this company! Likewise, JP Morgan's US Steel. We don't need to reinvent the wheel here.
E-CryptoNews:
10. If you had three wishes and a genie who could make those wishes come true for the fintech space, what would they be?
Firstly, an international standard for trading that enforces best practices – for example, that all exchanges should be non-custodial. Secondly, the digitalization of reserve currencies. Finally, an international standard around the trading and issuance of digital securities.