Harpreet Singh Sahni perpetrated the Plus Gold Union Coin (PGUC) scam successfully. He managed to do that since he portrayed himself as a cricket-loving Sydney socialite. He managed to set up meetings with Tony Abbott, Julia Gillard, and Mike Baird.
After spending 12 years in Australia, he managed to accumulate multiple business ventures including a real estate portfolio, a security company, and a job promoting concerts for major Indian acts at the Sydney Opera House.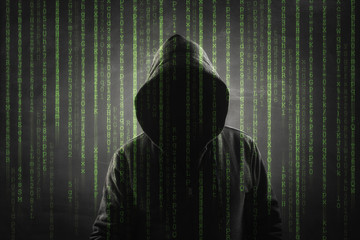 Mr. Sahni was amazed by the 2017 crypto boom which created massive wealth for the early adopters. Aiming to make something out of the nascent industry, he managed the Australian operations of an international venture involved in selling new crypto. But, that scheme was a scam, something Mr. Sahni knew from the start.
How It Happened
In 2017, Sahni was delivering seminars across Sydney accompanied by PowerPoint presentations about cryptos. He told those who attended:
"This is the safest investment on the Earth right now! This is the bloody future!"
He was marketing the "Plus Gold Union Coin" (PGUC) crypto market that he told investors that it allegedly earned him $5,000 to $8,000 on any given day. Anyone who would manage to recruit new members would be rewarded with overseas holidays and lucrative commissions.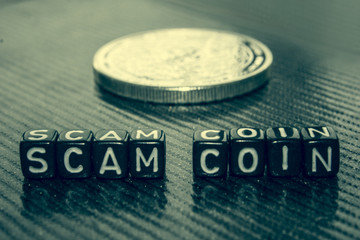 Mr. Sanhi even had exciting technical details about crypto mining and blockchain technology to convince punters to put their money into the project. By investing just $7,000 in PGUC, he alleged that investors could have over $100,000 within a year. To enjoy maximum benefits, investors were encouraged to lock into a 12-month contract, during which, they would not cash out.
Investors from over 22 countries invested in PGUC but they soon discovered that there was an issue. The PGUC site went offline for weeks and investors could not extract their money. In December 2017, the crypto price crashed but Mr. Sahni assured investors that everything was under control.
A PGUC Ponzi Scheme Exploited Faith
Mr. Sahni confessed that weeks after he got entangled in PGUC, he preyed on some of his friends to increase investments. Among his victims was an influential coordinator of an Indian-Australian spiritual community, Dilip Bajaj. Bajaj came in to run technical seminars but was not related to the Plus Gold Union Coin company. He explained:
"I did sufficient research to satisfy myself that my own investment into PGUC was worth a risk, and I told anyone that I introduced to a PGUC seminar to do the same."
His Dada Bhagwan Foundation spiritual community proved to be an excellent ground for Mr. Sahni's operation. Almost 150 people in the Sydney chapter invested in PGUC.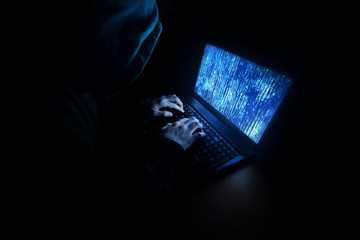 Most of the duped members of the foundation believed in the fictitious project simply because the agents and operators of the Ponzi scheme met them in the temple. Mr. Bajaj also said that he lost over $22,000 in the scam:
"I was [an] investor who got trapped into this scam and became a victim of the same and take full responsibility for myself as I took the risk with my greed of getting [into] a quick-rich scheme."
Indian Police Swing Into Action
Many investors made formal complaints to New South Wales Police about the incident, but nothing happened for more than a year. Then, in August 2019, Indian police arrested Harpreet Singh Sahni in one New Delhi hotel. The authorities had been monitoring him after a Sydney real estate agent filed a formal complaint in India over PGUC.
After news broke that the masterminds behind the $50 million crypto racket had been captured, the victims were hopeful that they would recover their money. It turned out that Mr. Sahni and his co-accused spent the money on parties and casinos.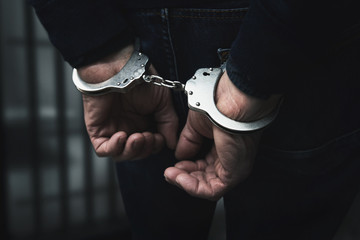 Mr. Sahni admitted in three written confessions that he had been approached by three Indian men in 2017 who told him that they wanted to scam people using a crypto networking business. Despite all that, he organized promotional seminars to lure investors across Australia. He got an 8% commission every time someone invested.
He confessed that he earned almost $540,000 worth of PGUC coins and deposited about $135,000 into his Westpac bank account. Over 1,700 investors were scammed in this scheme. Australian police are investigating this matter. The NSW Police Cybercrime Squad Commander, Matthew Craft, said:
"It's not unusual for these matters to take over 12 months, two years to investigate. What complicates that further is when you have matters that do cross jurisdictions and overseas, it becomes far more costly and time-consuming to get that information in an admissible format."
The scam caused deep rifts in the Dada Bhagwan Foundation community and some members opted out of the movement. Meanwhile in India, Mr. Sahni is still facing charges that might get him 24 years imprisonment. He and his co-accused are scheduled to face Bhopal District Court on November 25, 2020.