Located in Paris' 20th arrondissement, Alphonse Apartment is a 42m2 (452 sqft), gem that can be seen differently from many angles. Designed by Match, bureau d'architecture, the project optimizes the space occupying a 60s Haussmanian building.
Custom made furniture and glass wall separation adds a unique, open feel to the apartment that smoothly integrates various functions.
The open kitchen is modest and slightly industrial, creating an unobtrusive backdrop for the living space. Divided by curtains, the flat can be easily compartmentalized in order to retain focus and intimacy. All-white tiled bathroom is another brilliant idea on how to create a sense of continuity with the sunlit bedroom and a subtle contrast with unique wooden floor panels.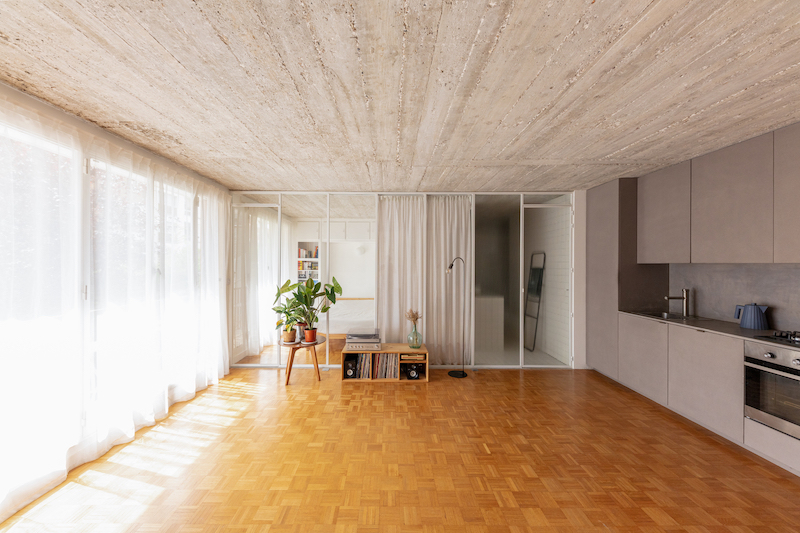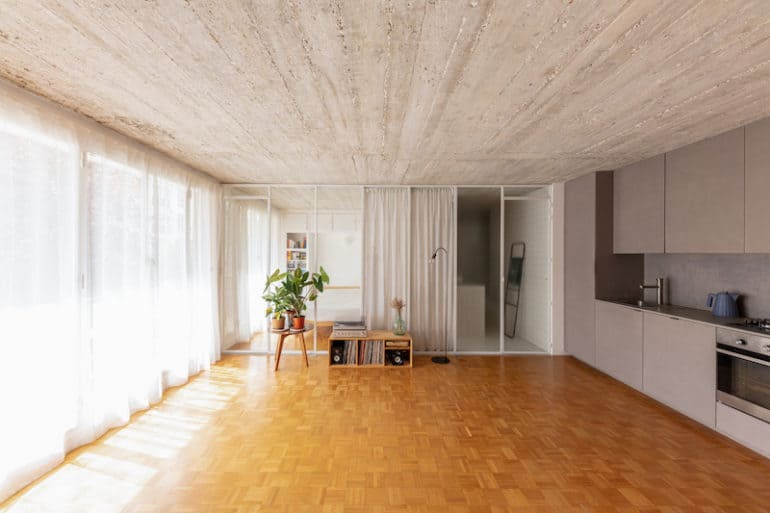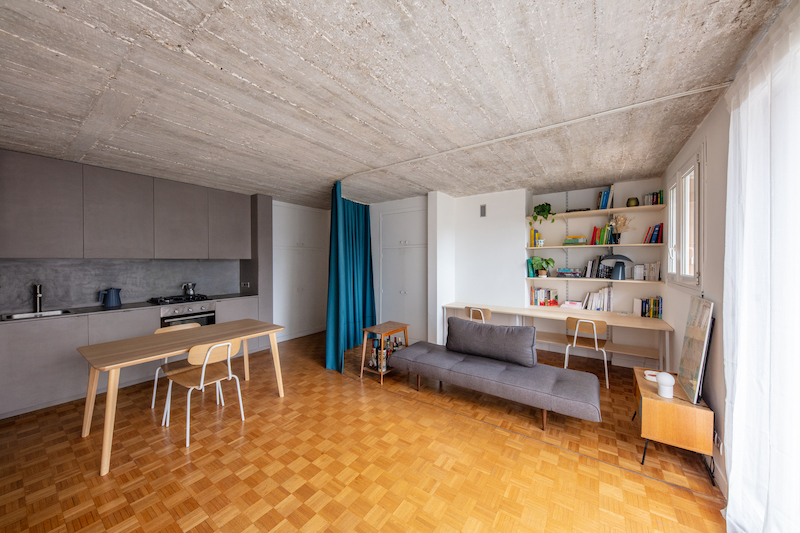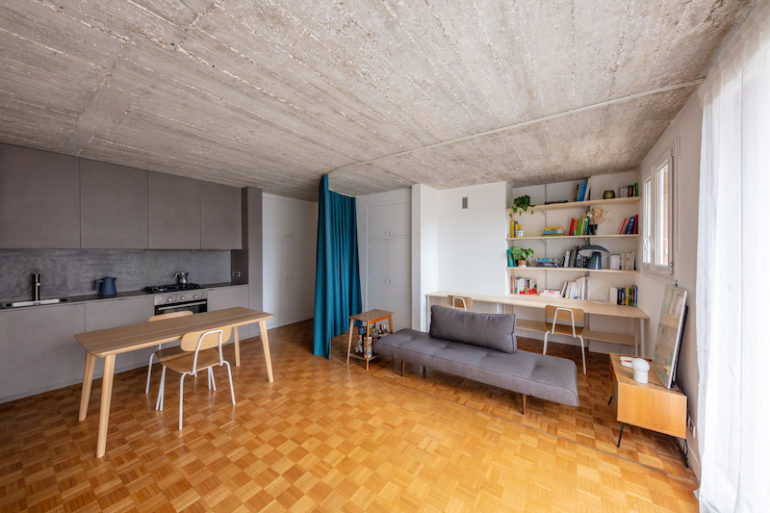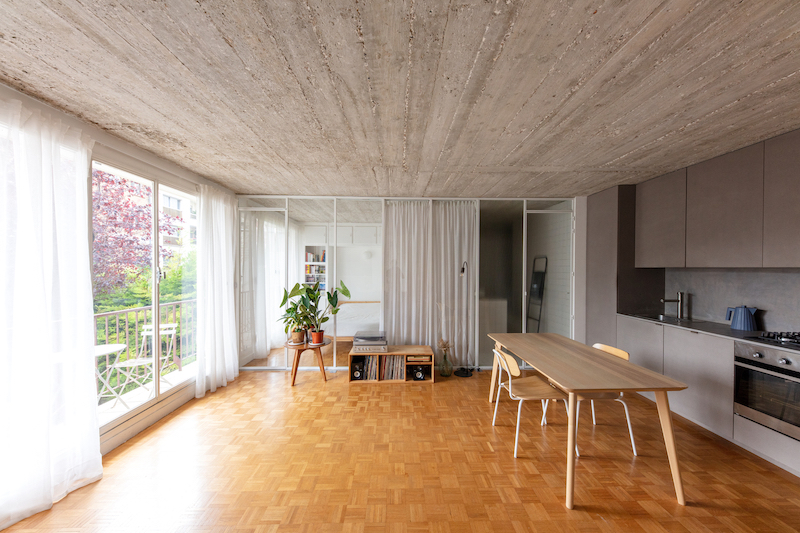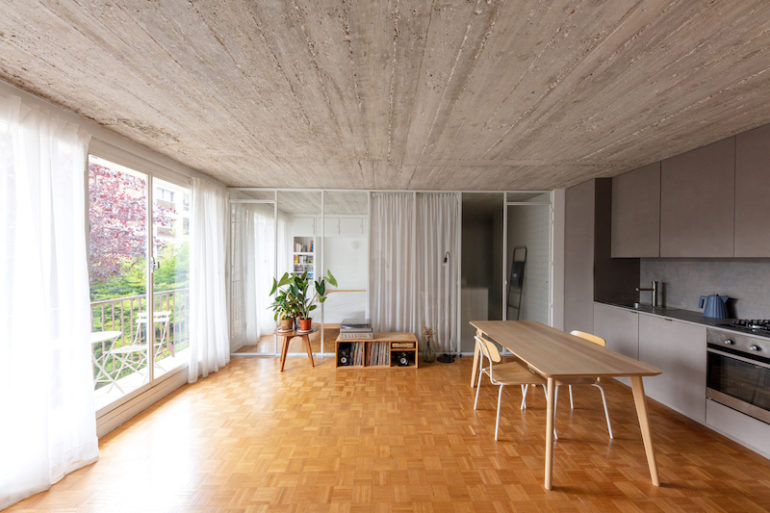 The transparent glass of the bedroom is transformed into a more opaque reinforced glass for the bathroom. The bathroom has been thought to make it accessible directly from the living room, allowing a fluid circulation between the different rooms of the apartment. The sanitary are hidden behind a curtain door that fits into the continuity of the cladding.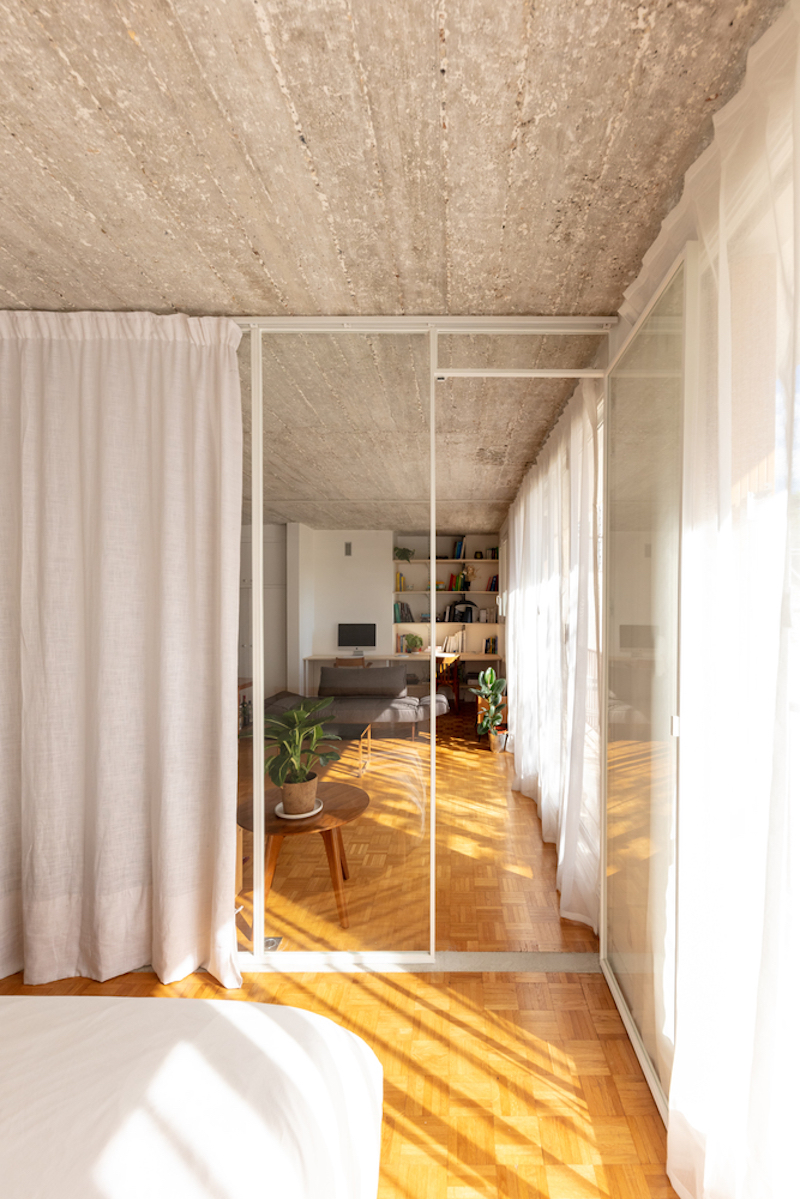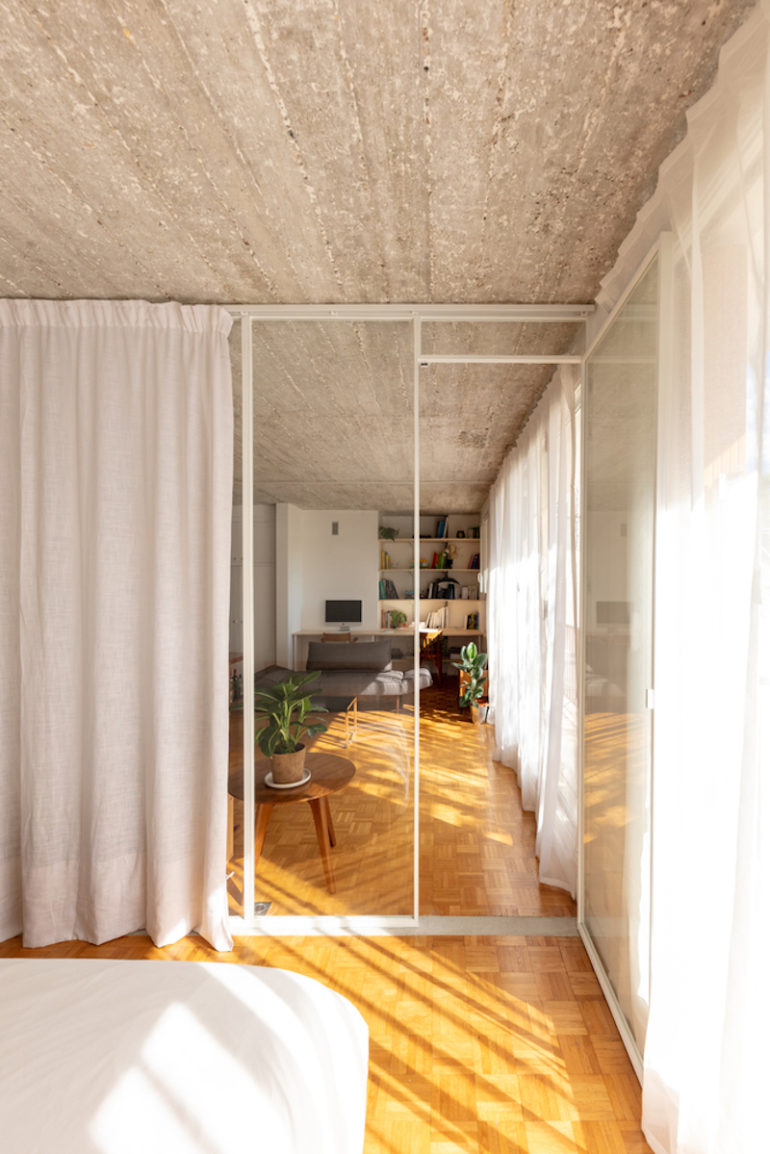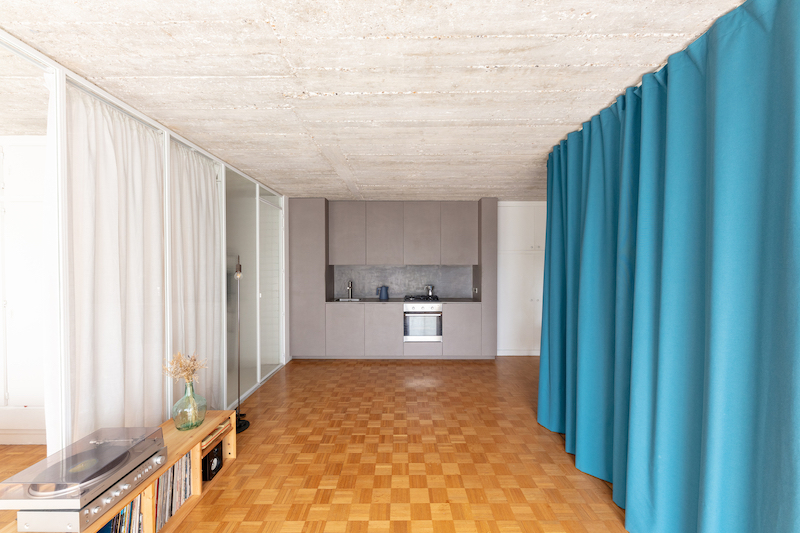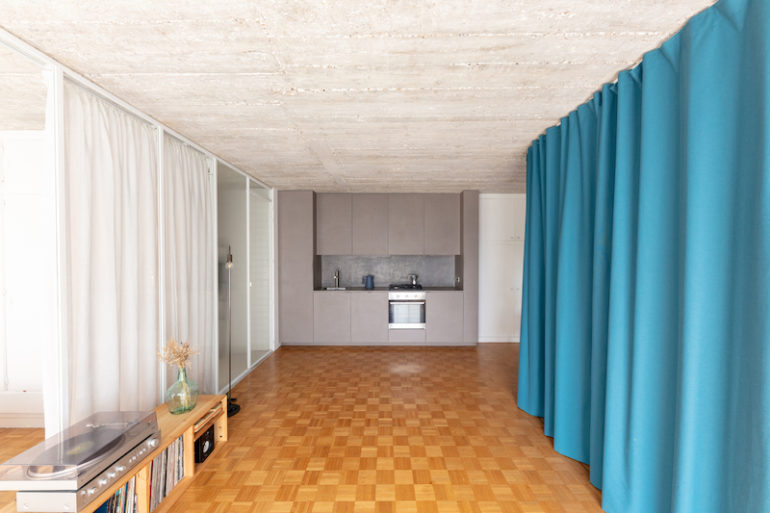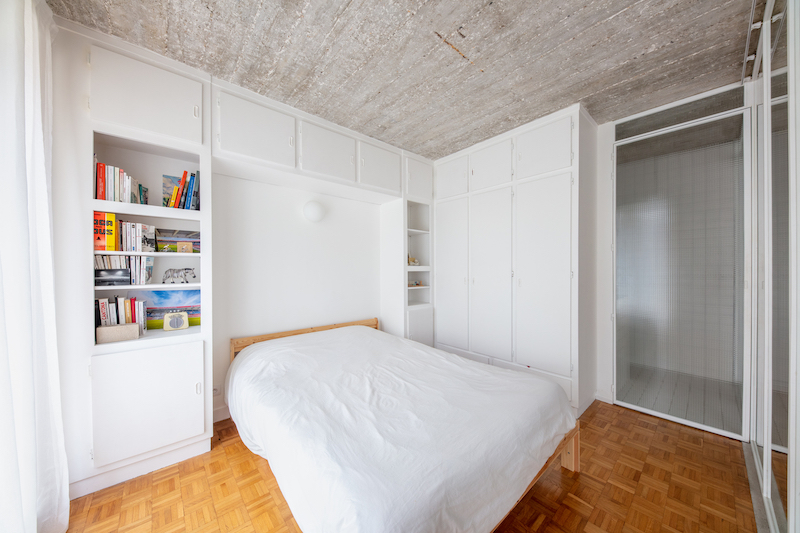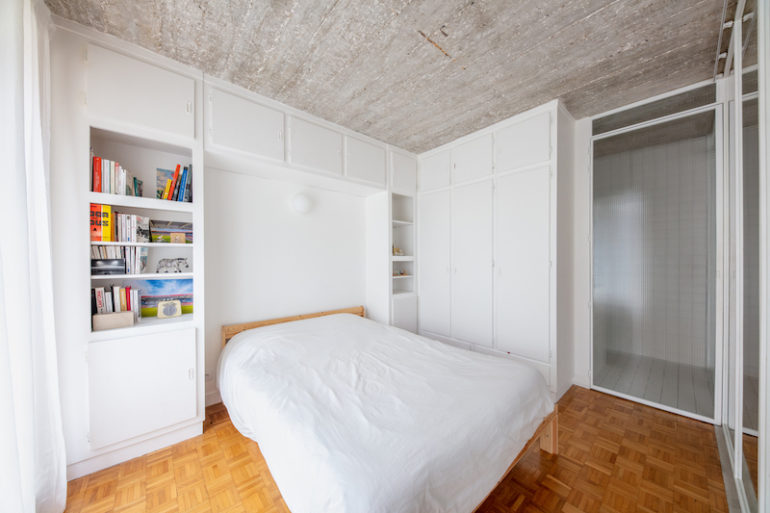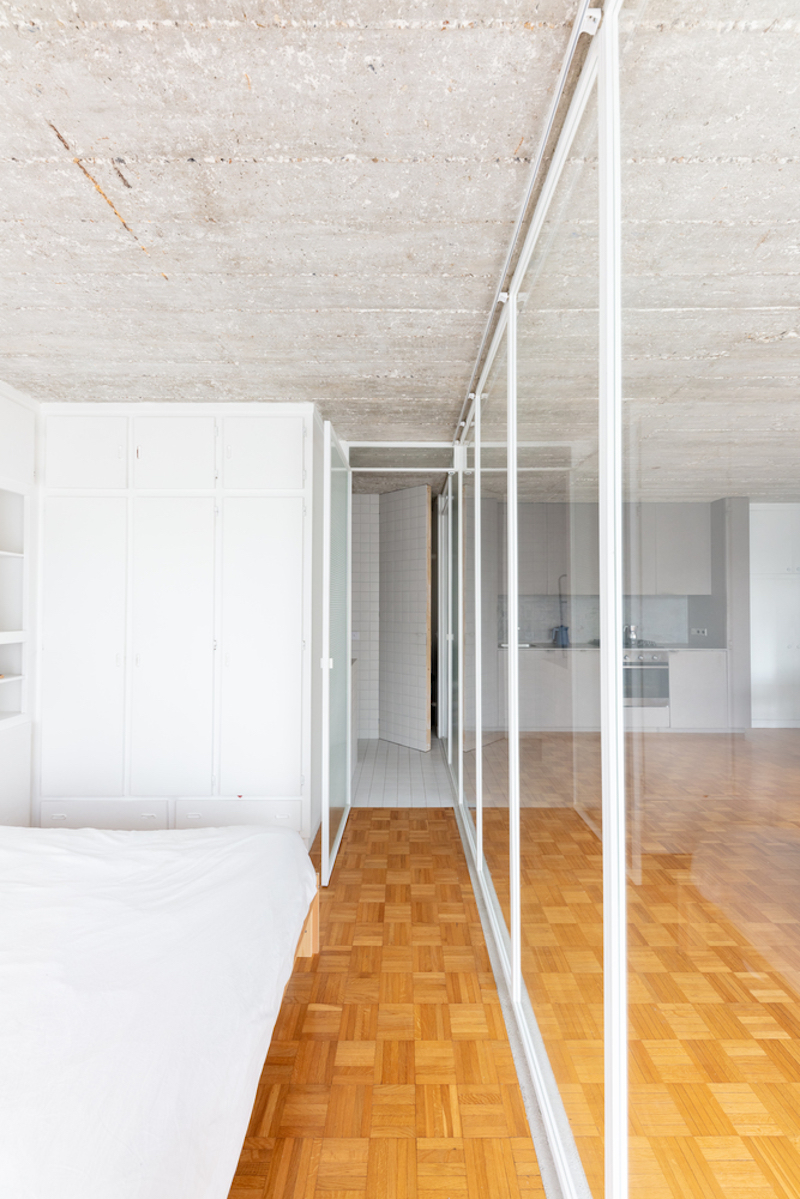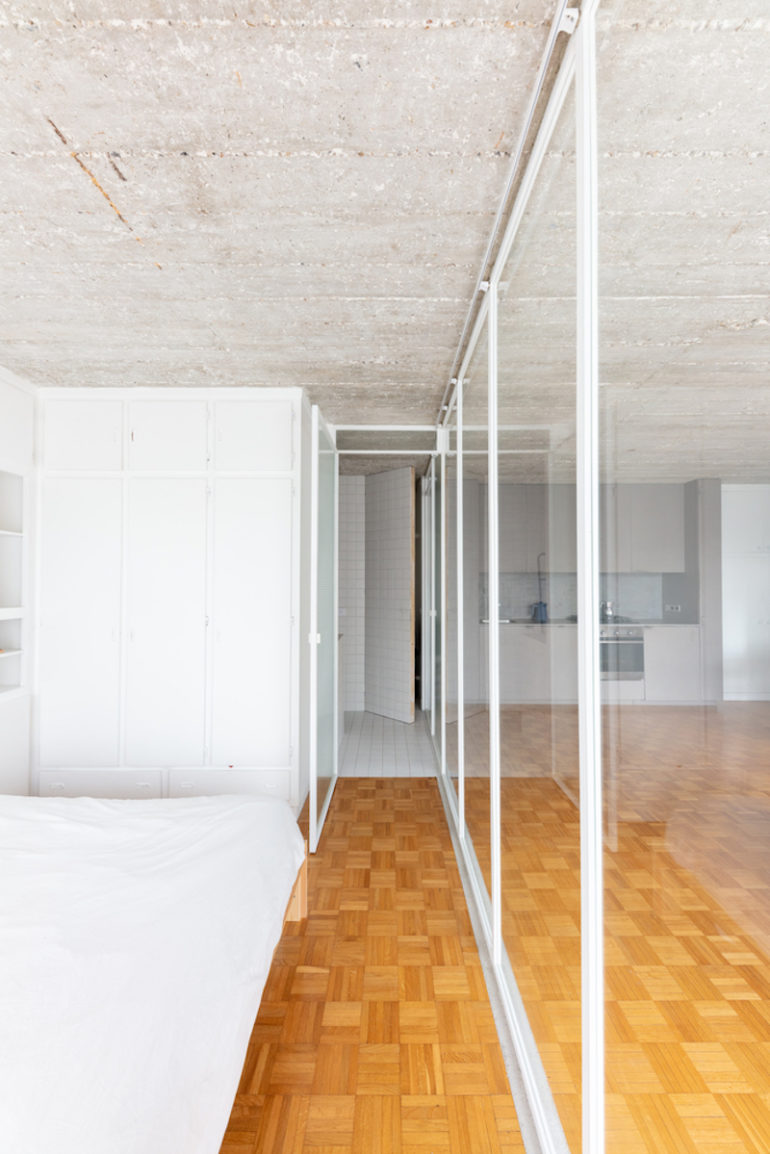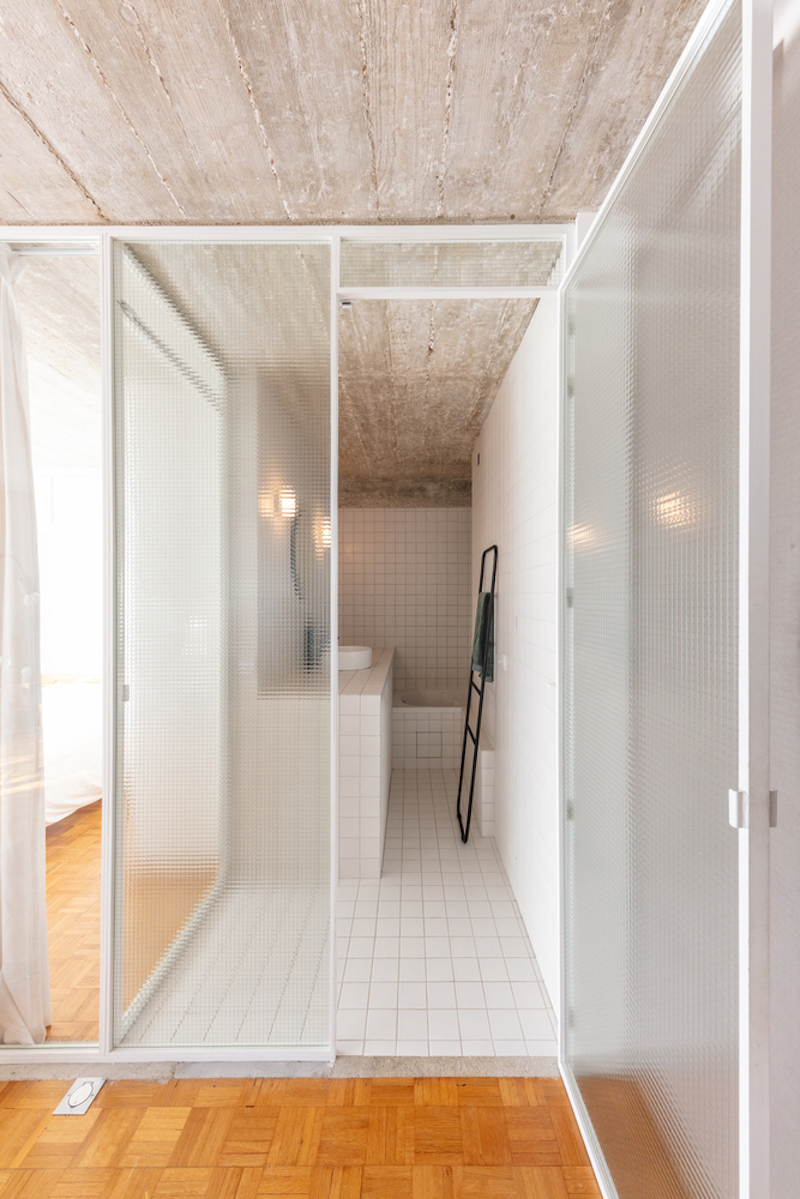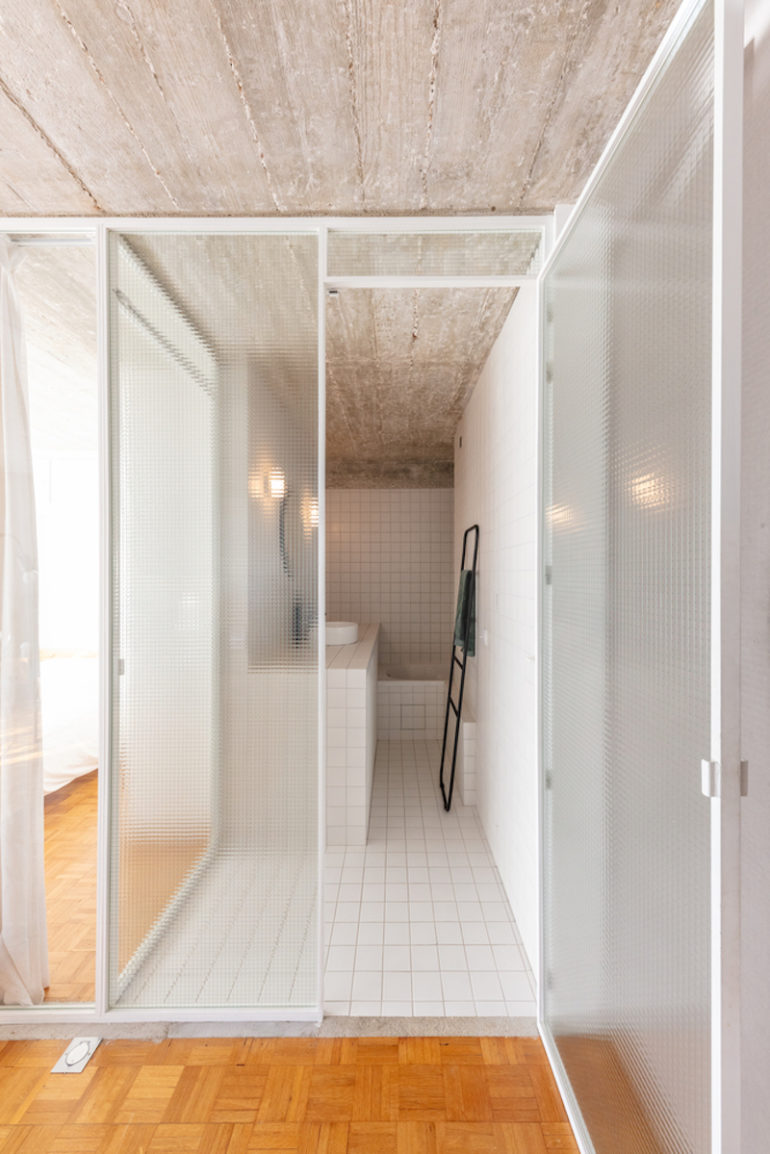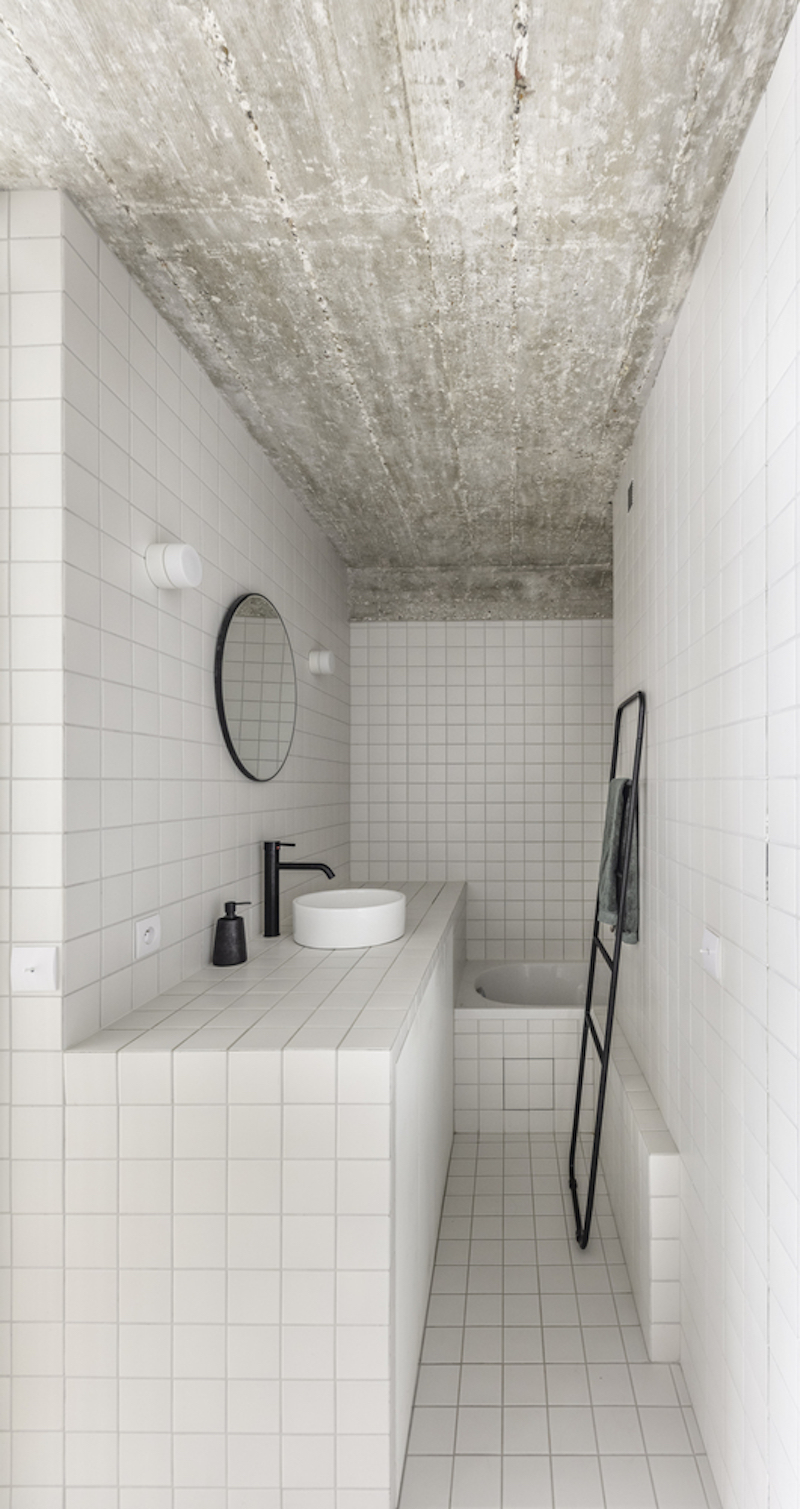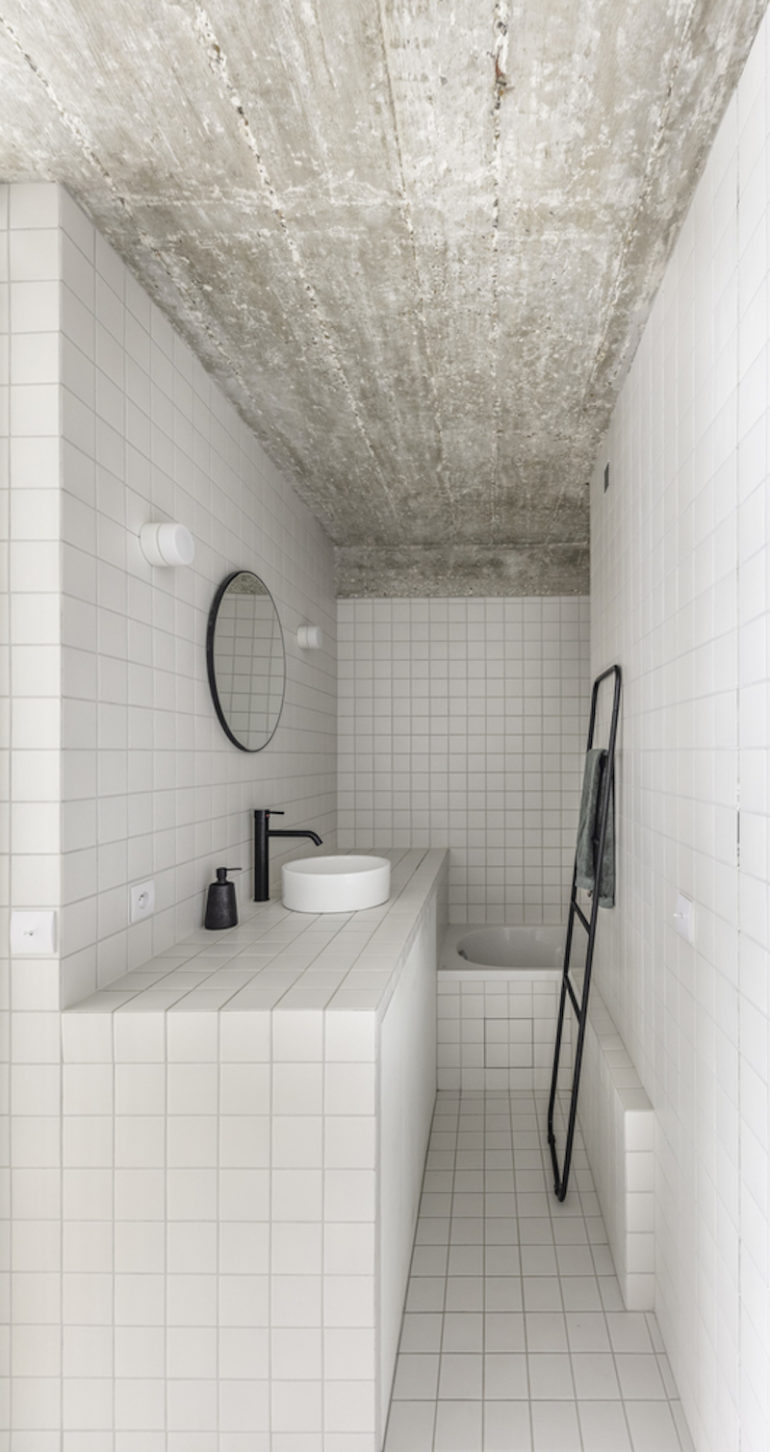 Photography by Antoine Bonnafous