Slowear18 is the new concept store of Venetian fashion brand Slowear. Located in the Brera district in Milan, Slowear18 creates a new retail experience by integrating a clothing store and a mixology bar and cafè.
The two-spirit of the store live together during the day when the space is a men's and women's fashion store completed with a café offer. But by night, from 7 to 9.30 pm, the store literally transforms and turns into a mixology bar that offers a meticulous selection of spirits and drinks.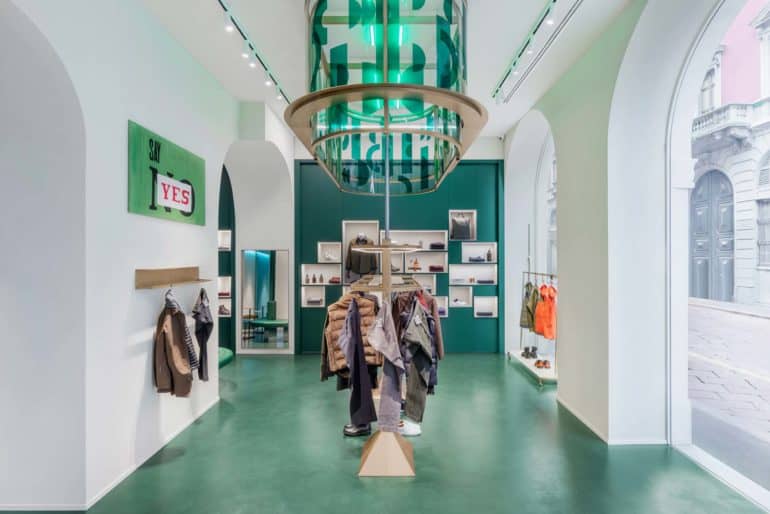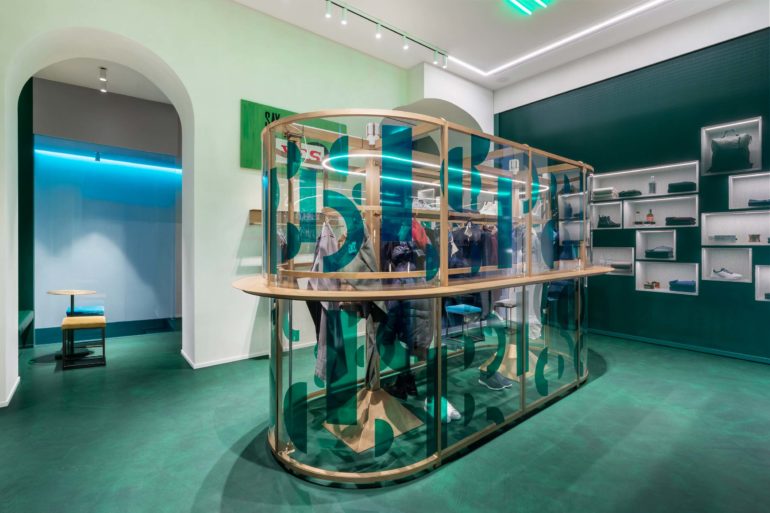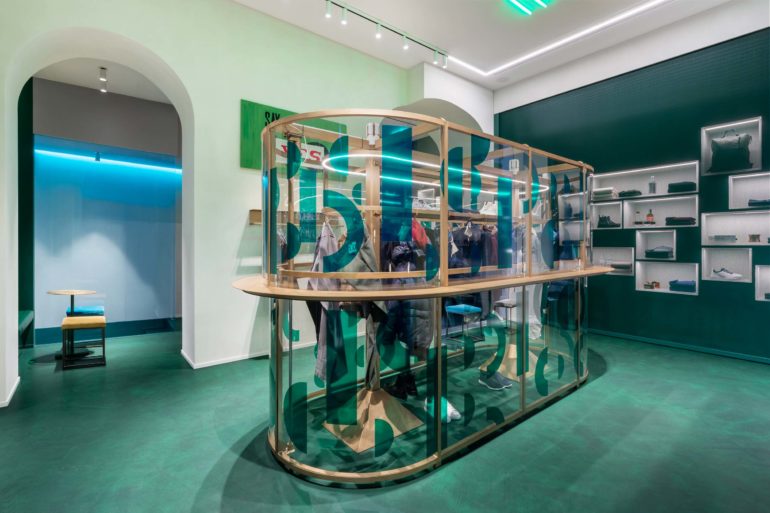 Italian studio Visual Display designed a space with transforming furnishing that make this "double-life" of the store possible.
The main actor of the transformation is the "theater machine" at the center of the space. It's a product exhibit system and chandelier during the day that becomes a display case and bar counter during the evening. Bright and iconic, it's always visible inside and outside of the store.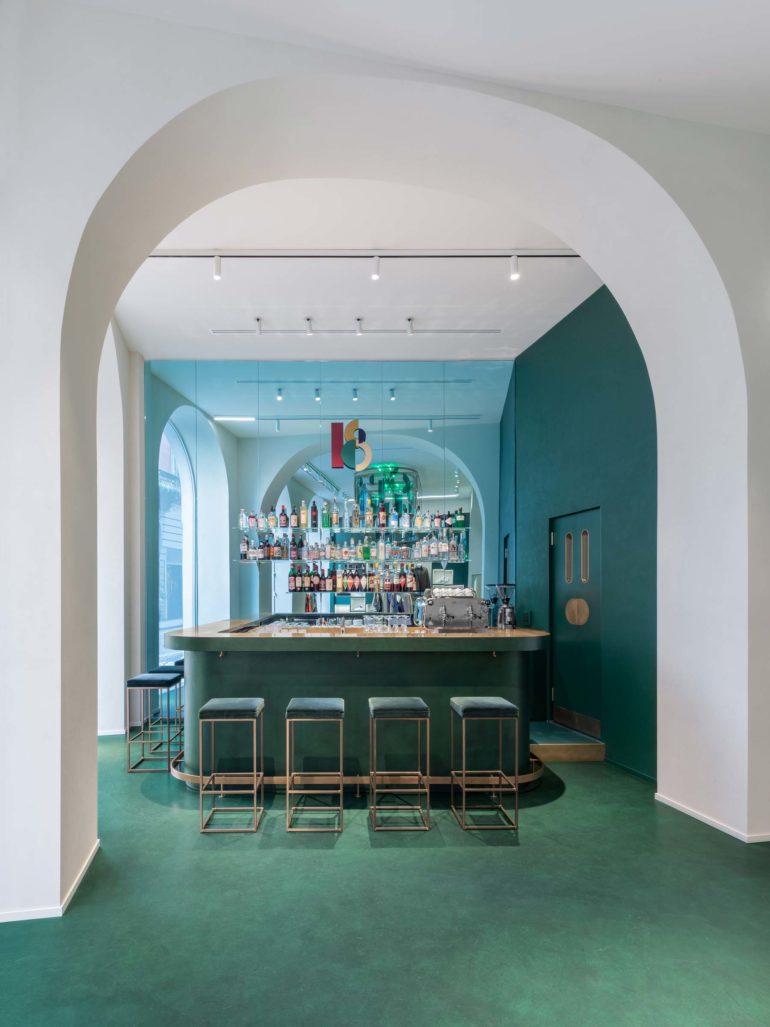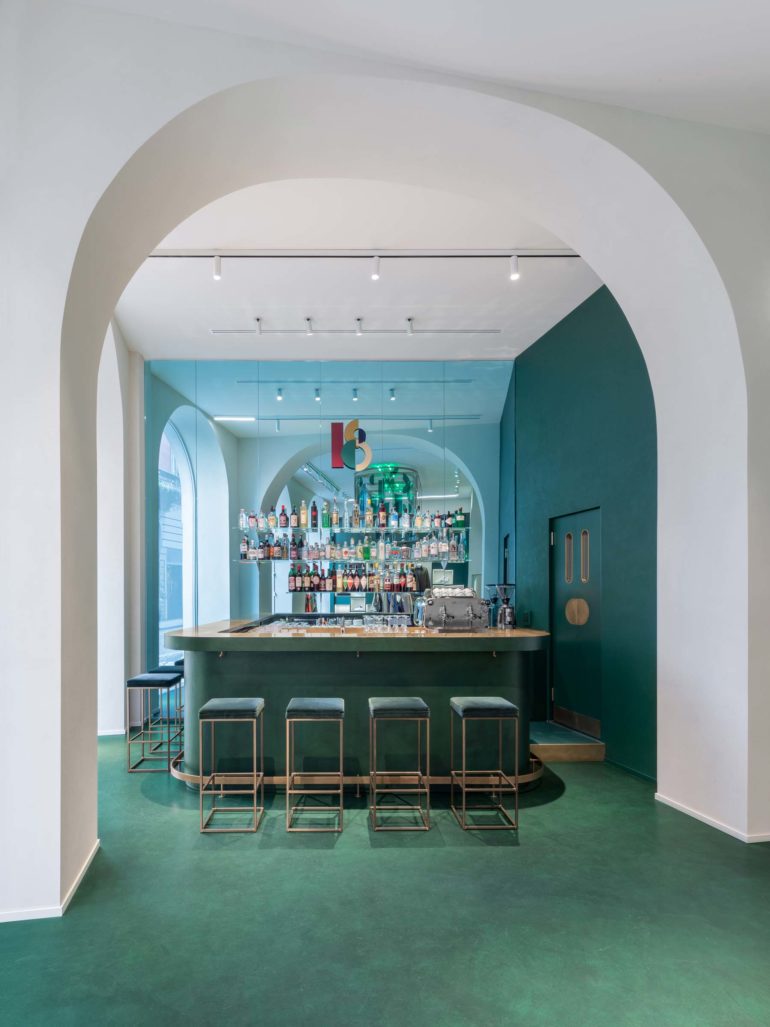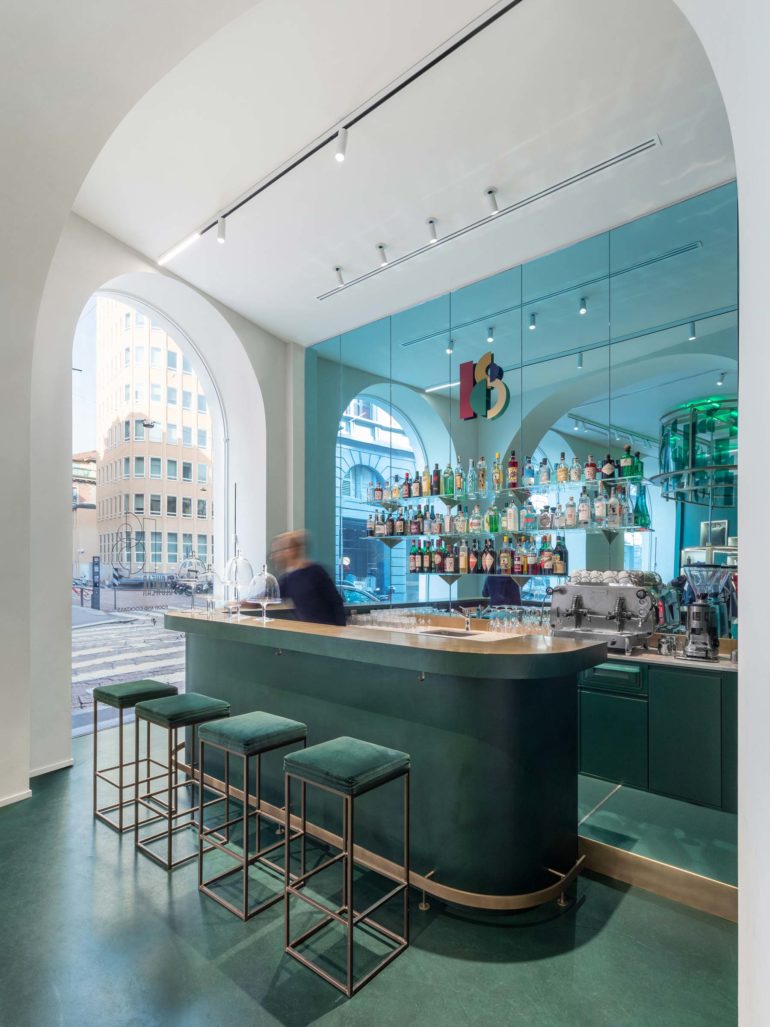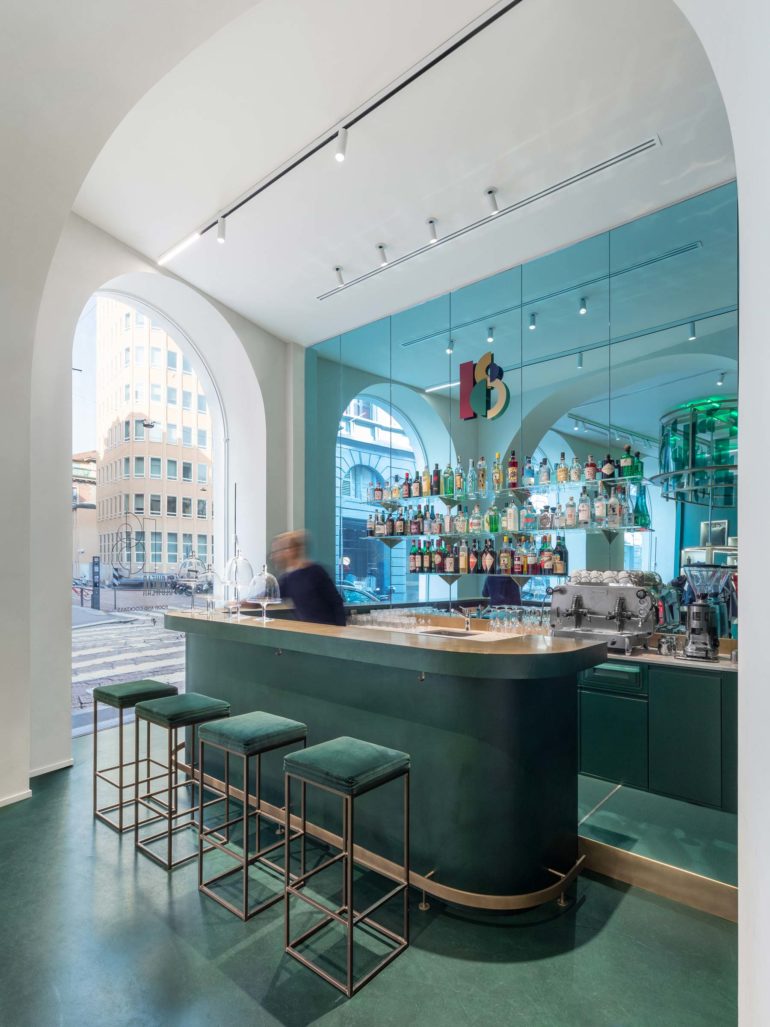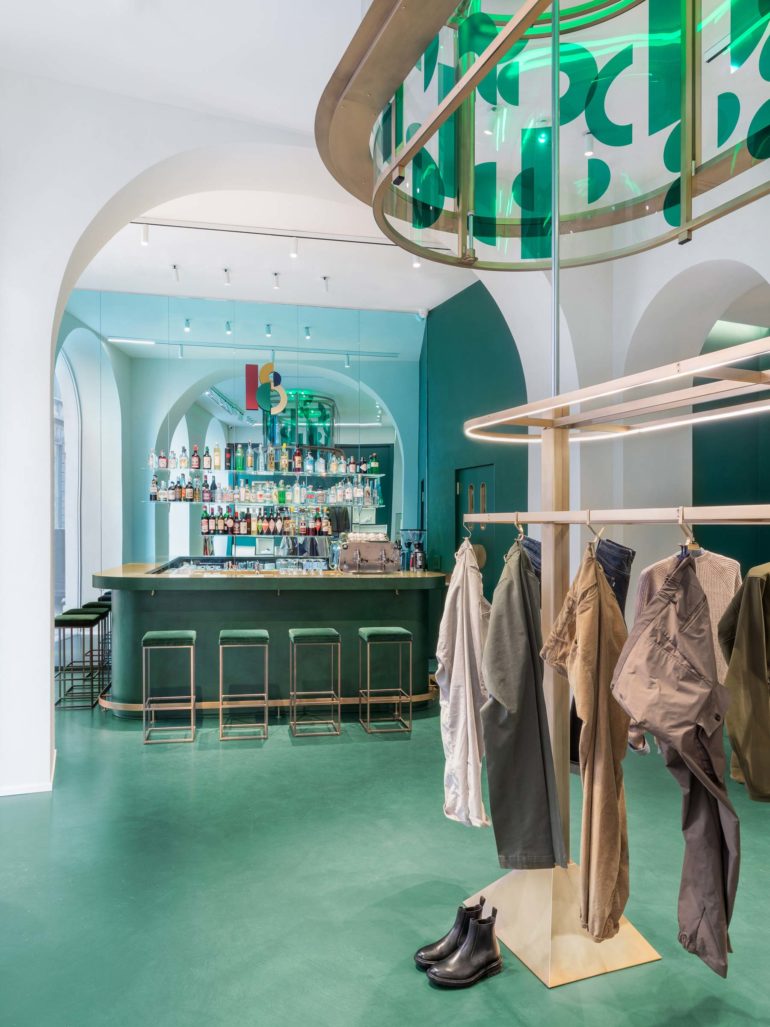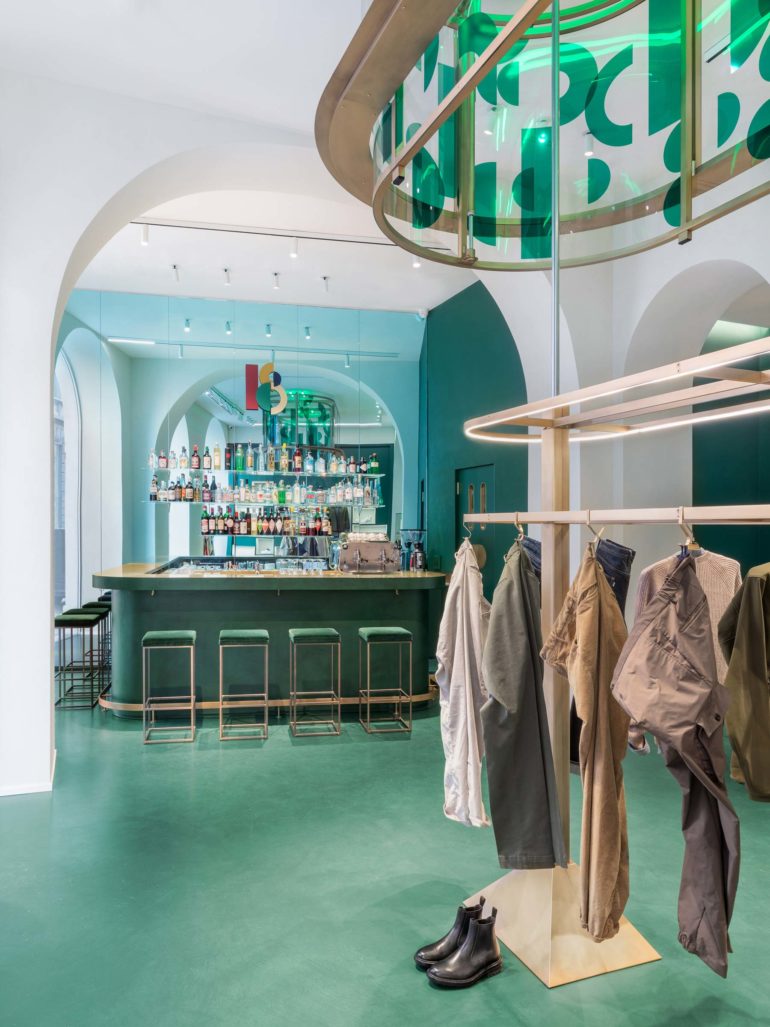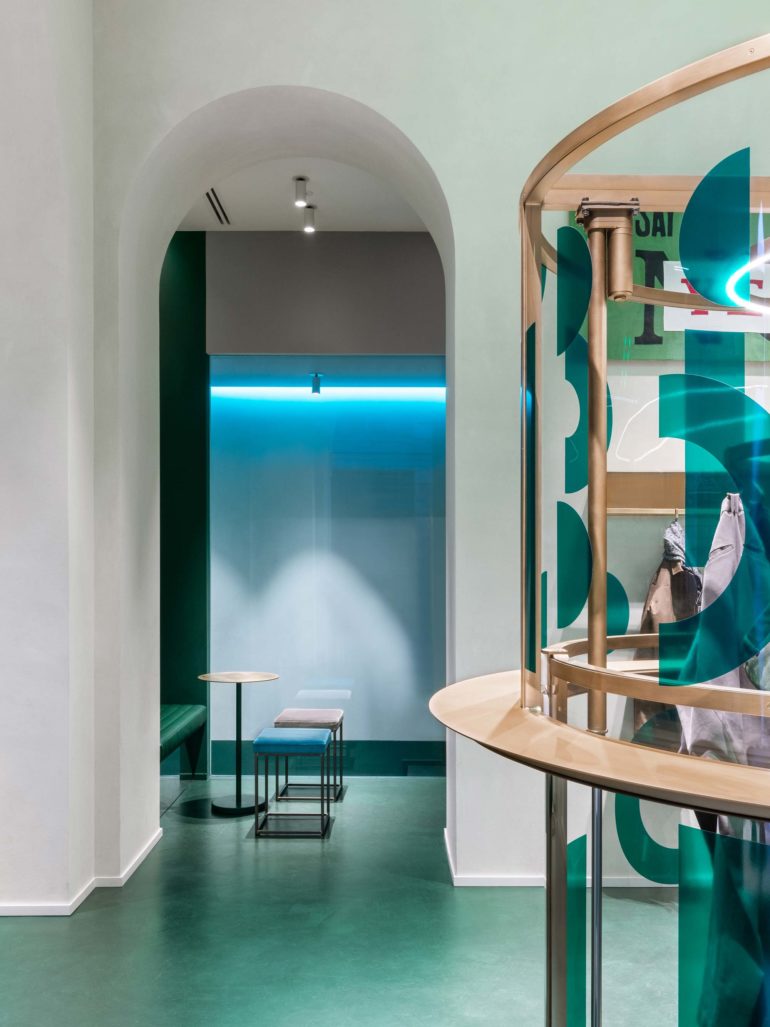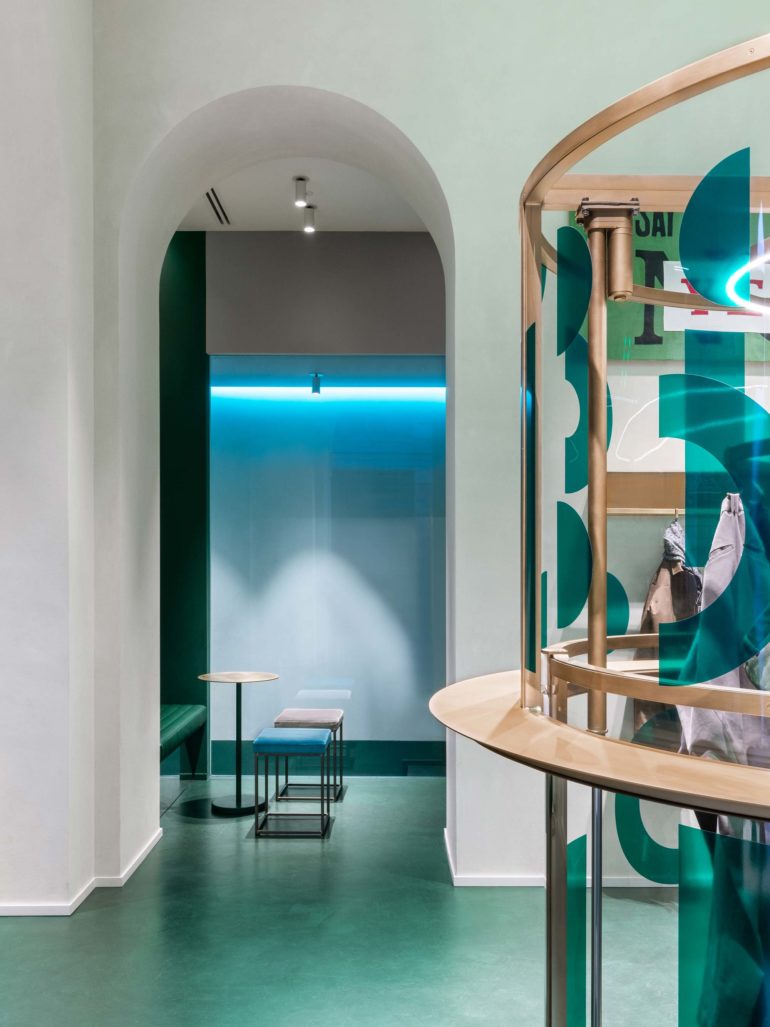 Visual Display's design highlights the features of the classic Milan building in which the store is located while also using technical materials and colors.
Archetypal shapes and technical materials meet in a continuous exchange between natural and artifact, material and synthetic; playing with full color, transparencies, and reflections. The main hue is the green of the resin that covers the floor and the bar counter, interrupted by brass details and by turquoise transparencies and ultramarine blue curtains.
The turquoise mirrors of the bar's back-wall support the large bottles' display window and at the same time reflect all the details of the store.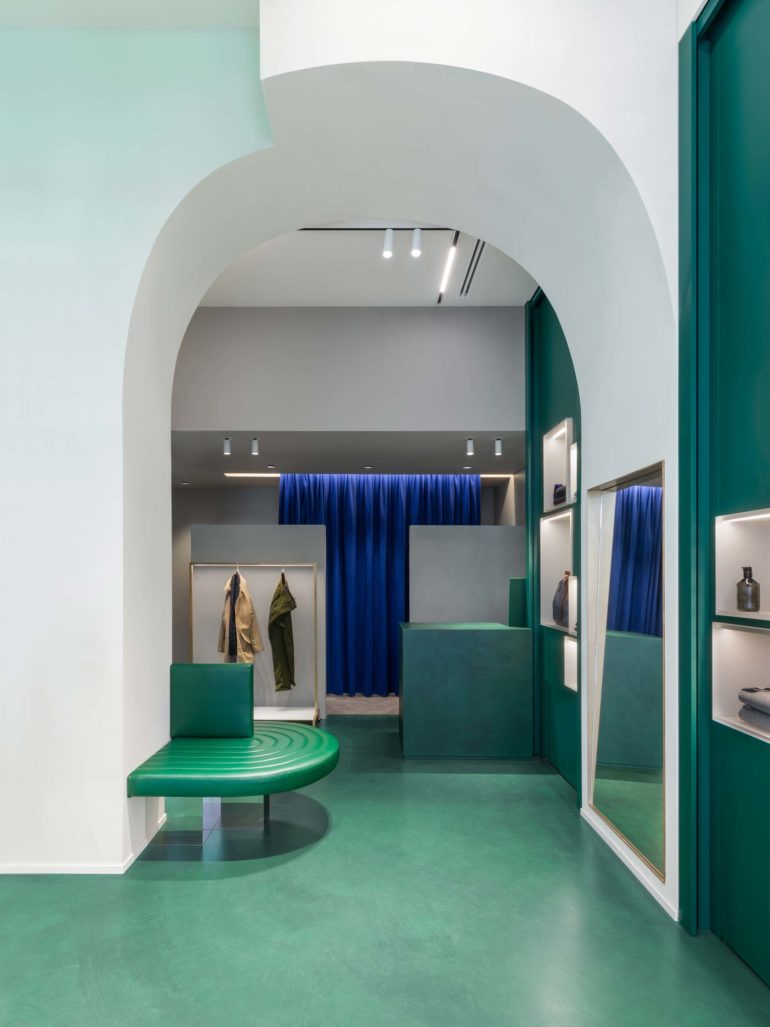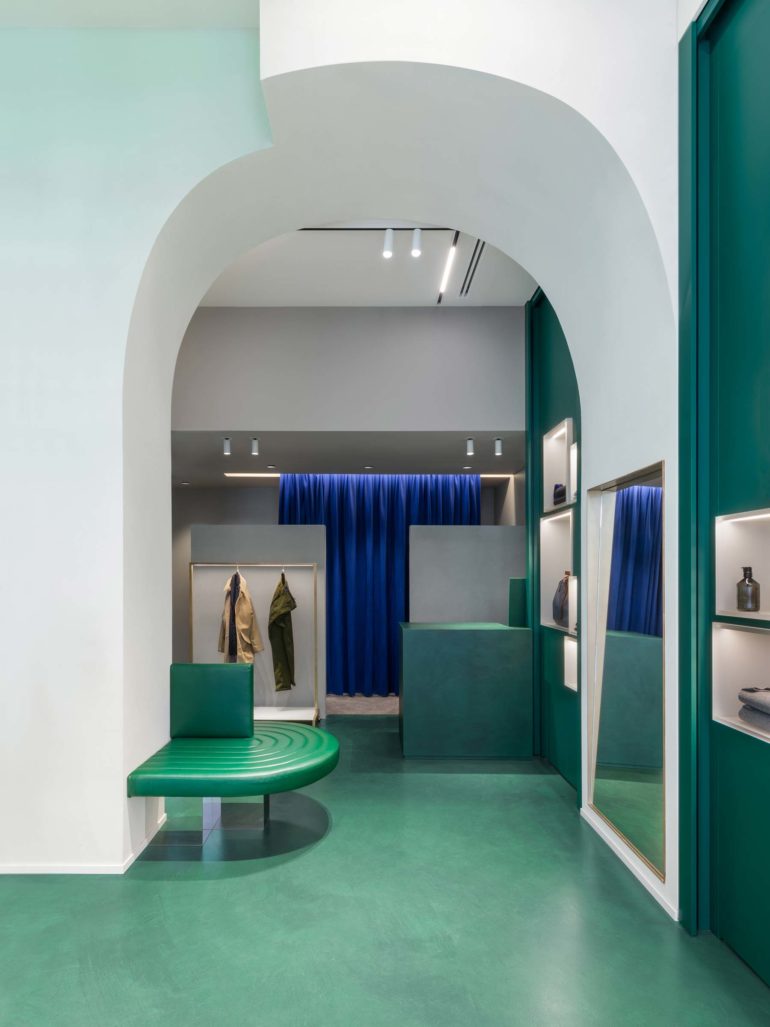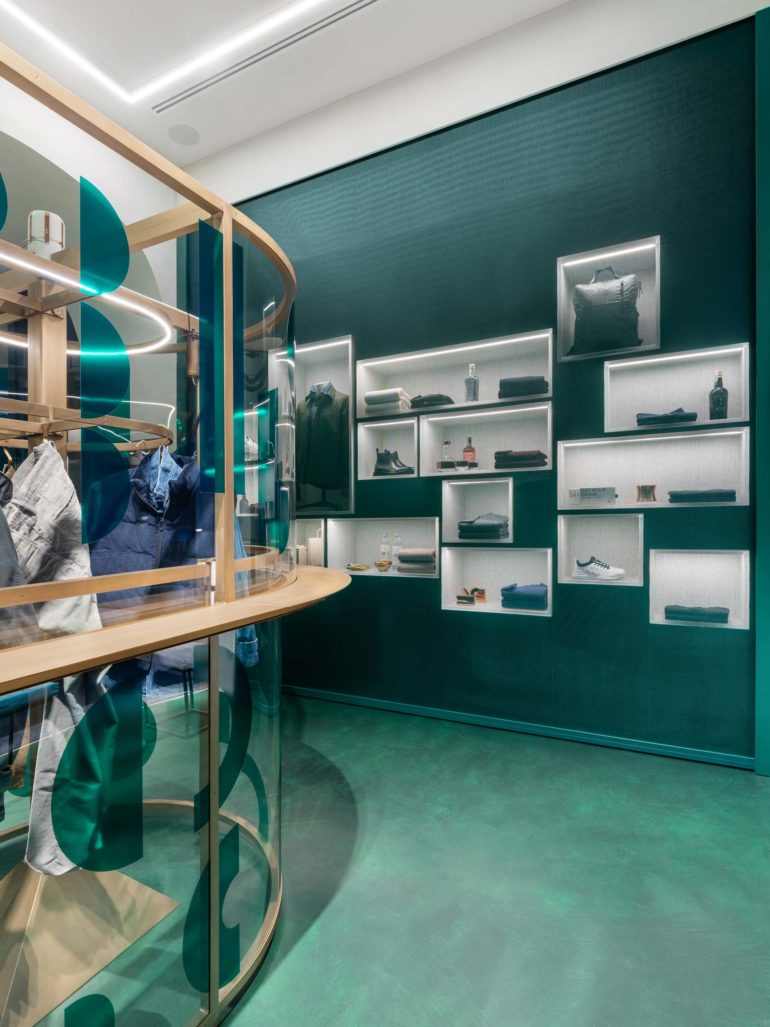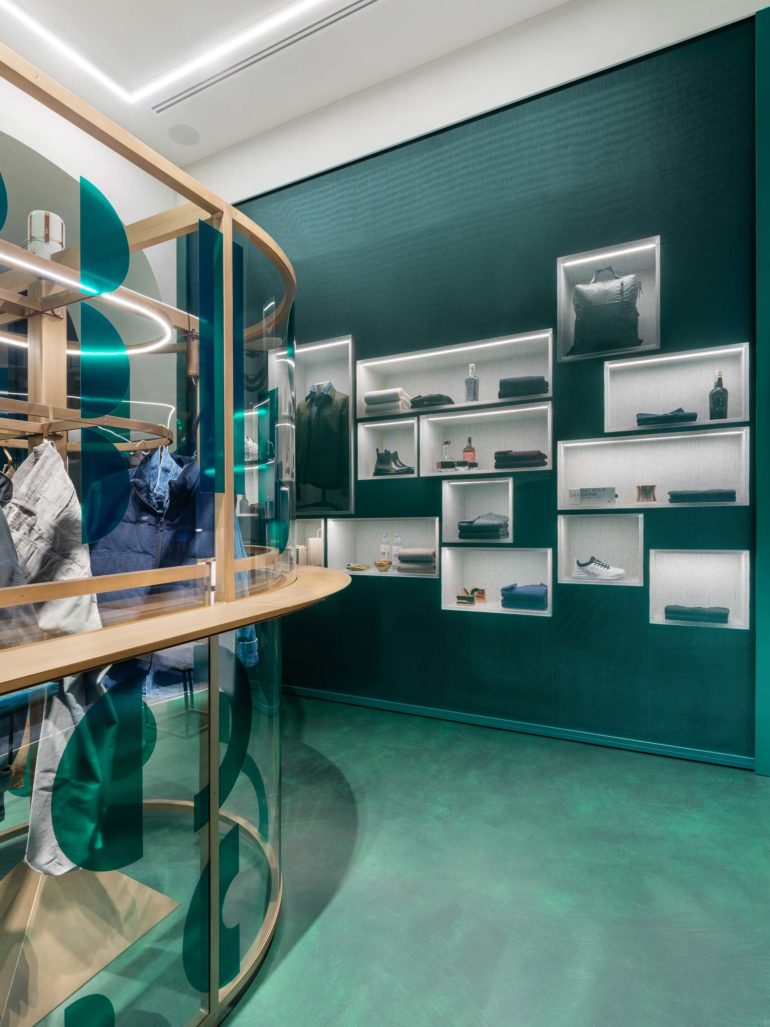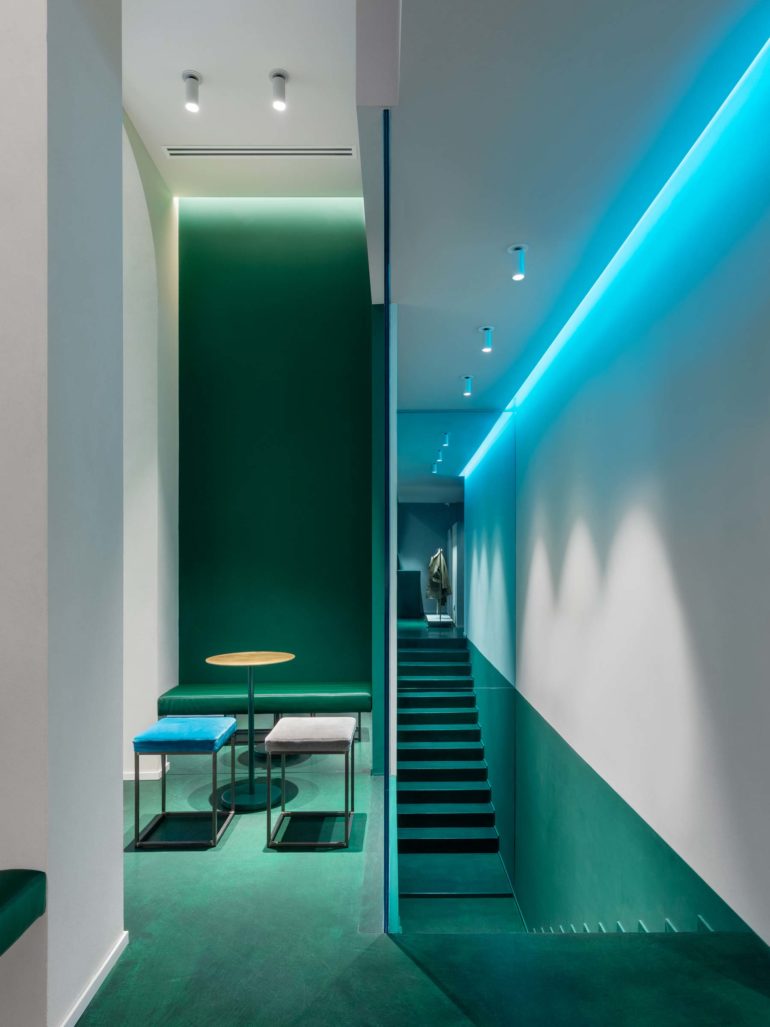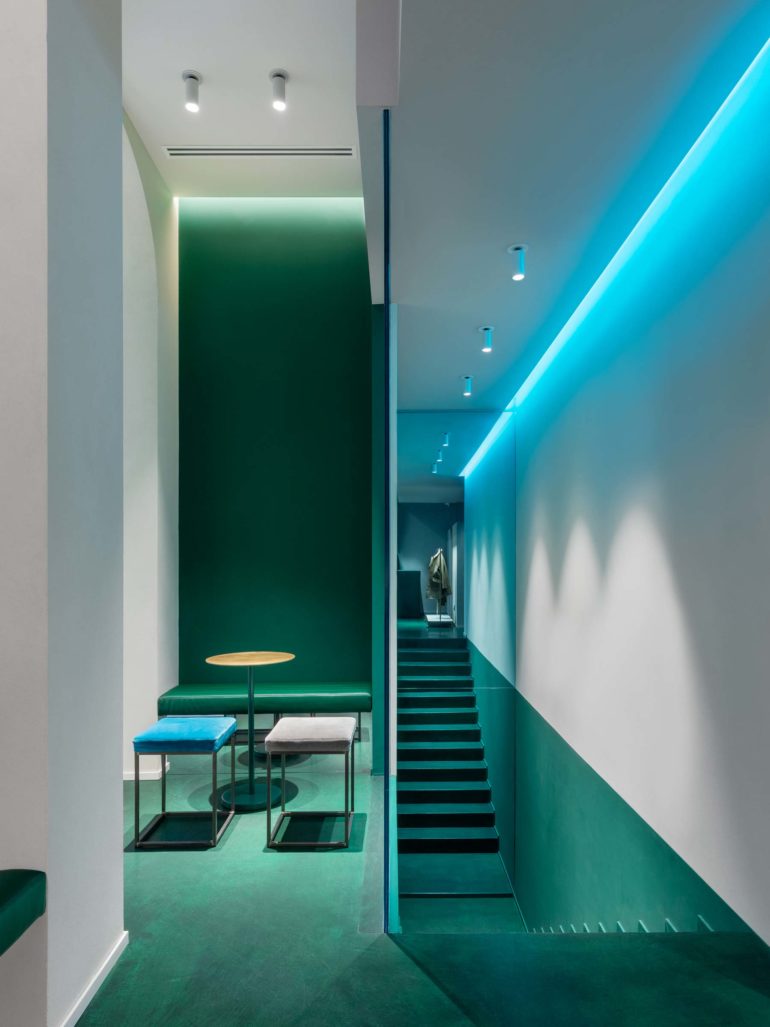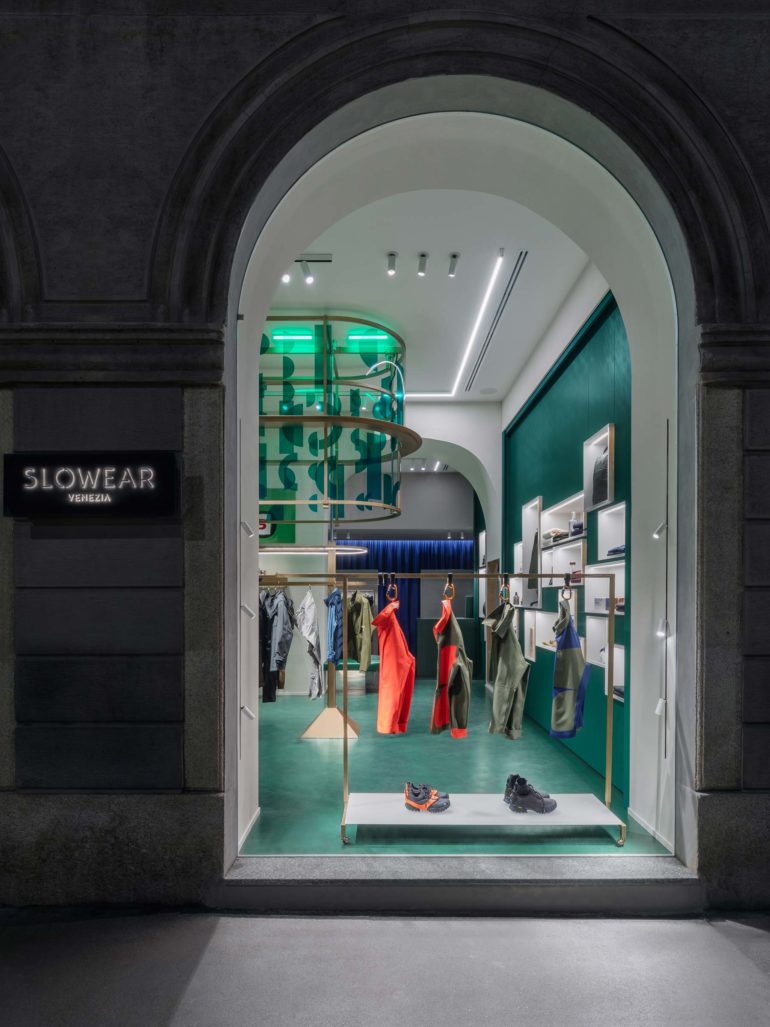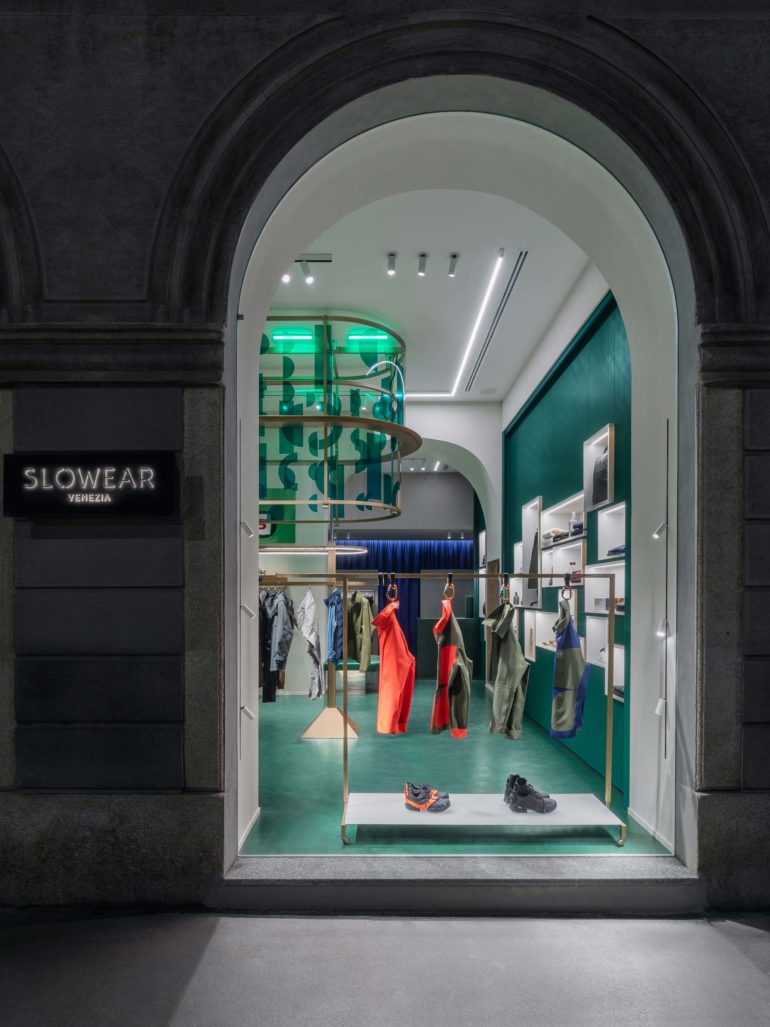 Photography by Alessandro Saletta for DSL Studio
www.visualdisplay.it/en
www.slowear.com