It's rare for Decentralized ledger Technology startups to catch the attention of the big players in the technology world. Cypherium is one of those startups.
We caught up with Sky Guo who is the founder and CEO of Cyphereum. He had a lot to say concerning the startup and the new partnerships with both Google and Microsoft.
He also expatiated further on his company's use of the HotStuff consensus protocol which is Facebook Libra's chosen consensus method at the moment. Here are the details he shared with us: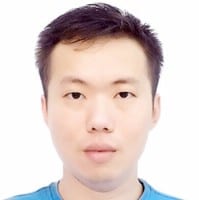 E-Crypto News:
1. What makes the HotStuff protocol different from other consensus protocols?
HotStuff is unique because it makes progress on Byzantine Fault Tolerance consensus, which is one of the most solid foundations of blockchain technology. HotStuff improves upon BFT by reducing inefficiencies of asynchronous BFT protocols and by making BFT more scalable by an order of magnitude, as the algorithm's view-change complexity is made quadratically faster. Essentially, HotStuff is different because it allows Cypherium to achieve incredibly fast transaction times and improved scalability without sacrificing decentralization or security.
E-Crypto News: 
2.  Are we looking at a shift from hard-coded protocols to "softer" protocols that are semantic-based and autonomously intelligent?
 This is a real and important trend in our space right now. However, it is important to remember that the foundational designs of a blockchain will never be outrun by the network's updates or self-improvements. In effect, it seems that we will never get away from a dependence on "hard-code," as it serves as a kind of compass, leading us in whatever direction our blockchain projects may take.
E-Crypto News:
3. Ditto Cypherium's new partnership with Google and Microsoft, is a partnership with centralized Technology Companies the path to DLT adoption? What are the details of the new partnership?
Yes, it's important for blockchain companies to work with centralized technology companies to forge a path towards decentralization. Major technology companies are realizing the advantages of blockchain technology, and are eager to work with startups to innovate and deliver solutions to their partners. When we partnered with Google Cloud, we began a pilot project with Randstad, the world's largest human resources firm. Randstad is now using Cypherium's blockchain to improve its automation and security capabilities throughout the HR consulting process.

With Microsoft, we were accepted to the company's highly selective accelerator program. We are working with Microsoft to allow enterprises to seamlessly integrate blockchain technology with Azure applications and deploy at a much faster rate. As the most advanced Byzantine Fault Tolerance algorithm on the market, Cypherium can run as a virtual machine on Azure and integrate with other Azure services via APIs, creating a truly connected ecosystem. Cypherium will not only accelerate migration but also provide Microsoft enterprise clients with a clear path toward simple smart contract integration.
E-Crypto News:
4. What do you guys at Cypherium do differently than everyone else in the Decentralized Ledger Technology (DLT) space?
Our project is unique in a number of ways. We are the first (and only) public permissionless network to deploy the HotStuff algorithm that was famously adopted by Facebook's Libra project. We are also one of the only smart contract platforms with a virtual machine equipped to run Java. We are compatible with Ethereum's Solidity, but our choice to run Java allows literally billions of legacy device access to the advancements of blockchain and smart contracts. A final advancement would be our hybrid design, which combines a HotStuff-BFT with Bitcoin's original Nakamoto consensus and which endows the Cypherium network with an unprecedented mixture of speed, throughput, and security.
E-Crypto News:
5.  Will Cypherium's hybrid mechanism do better than other consensus models that are currently deployed?
Our hybrid consensus mechanism essentially uncouples the two aspects of mining that many projects see as inseparable. That is, we divorce the process of creating new coins from the process of verifying transactions, breaking the two into separate chains. So, we have a minting chain that creates new key blocks and a transaction chain that verifies proposed transfers and contracts. This allows us to achieve instant transaction finality while remaining completely decentralized, in keeping with the vision of Bitcoin. Essentially, our hybrid mechanism solves the so-called "blockchain trilemma" that forces protocols to sacrifice either security, speed, or decentralization in order to save the other two.
E-Crypto News:
6. Can true decentralization occur across a broad spectrum?
We believe so–within the bounds of certain enterprises. Decentralization is a form of structuring that is actually more conducive to mass adoption than most top-down centralized models. Particularly in areas of widespread administration of basic necessities, or emergency services, centralization has historically acted as a bottleneck, preventing local agencies from carrying out their responsibilities.
E-Crypto News: 
7.  What's your take on Facebook's Libra project?
While Facebook initially planned to launch Libra in 2020, the project has been met with regulatory skepticism and many of its initial partners have dropped out. I still think Libra holds a lot of promise, but in the meantime, Cypherium is the first blockchain to offer a fully deployable platform featuring HotStuff, the consensus mechanism that Libra will use. This means that enterprises who are interested in Libra, but unable to use it yet, are able to familiarize themselves with the technology by using Cypherium.
E-Crypto News:
8. In your opinion. is the world ready for Decentralized Ledger Technology (DLT) adoption? What's hindering it?
There seem to be two main hurdles our space needs to overcome: education and investment. We need people to make sure that not only huge companies on Wall Street and Silicon Valley know the value of blockchain but also the more midrange and smaller businesses that make our economy run. Because these enterprises are so interconnected, we need to continue to help private companies and government agencies see blockchain as a technology entirely separate from the volatile market of Bitcoin. Moreover, we as a community need to figure out a way for investments in our space to build on the work we do and not contribute to the turbulence of our space.
E-Crypto News:
9.  Why are most Decentralized Ledger Technologies  DLT/blockchain/cryptocurrency projects without the values that many thought will come to them? Is there hope for altcoins and other blockchains?
While we are in the midst of a sudden bear market and a lot of economic uncertainty, there is still tremendous hope for altcoins and blockchain technology overall. I'm more confident than ever that this technology will prevail.
E-Crypto News: 
10. If you had three wishes for the Decentralized Ledger Technology (DLT) space and a Genie who could make those wishes come true what would they be?
Legal frameworks that encourage innovation and adoption of DLT and prohibit price manipulation of cryptocurrencies

Approval of the Bitcoin ETFs

Legalized ICOs that can help mid to small businesses gain funds and liquidity, especially for those hit hard by the COVID -19 at the moment.