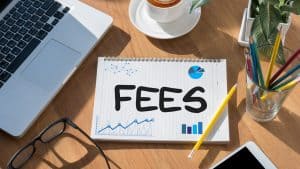 Bitcoin Transaction Fees Soar 550% in a Month, BCH, Dash Transactions Much Cheaper
The cost of sending a transaction over the Bitcoin network rose sharply over the past month, as the price of the top cryptocurrency climbed higher. According to latest data from Bitinfocharts, the average bitcoin (BTC) transaction fee soared by as … read more.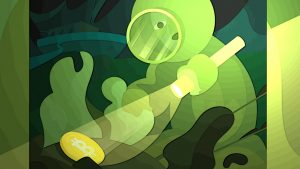 Passive Income via Digital Wealth: A Deep Dive Into Crypto Earning, Staking, Interest Bearing Accounts
During the last two years investment vehicles that allow crypto asset holders to gather yields have grown exponentially and anyone can make passive income with a number of avenues. Staking validators, decentralized finance (defi) lending services, and interest rate earning … read more.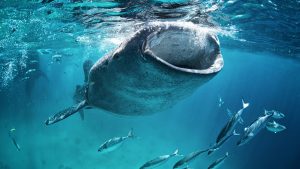 $4.6 Billion Under Management: Grayscale Purchased Over $100M Worth of Bitcoins Last Week
This week cryptocurrency proponents discussed the firm Grayscale Investments, as the firm purchased 9,702 bitcoins (over $110 million) in the past five days. The news follows Grayscale informing the U.S. Securities and Exchange Commission (SEC) that the Bitcoin Trust (GBTC) … read more.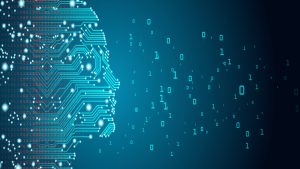 Russia Developing AI System to Monitor Cryptocurrency Transactions — Prototype Now in Use
Russia is reportedly developing a system using artificial intelligence to track and analyze transactions involving cryptocurrencies, such as bitcoin, dash, and monero. The system prototype has already been created and is currently being tested. This news followed the signing of … read more.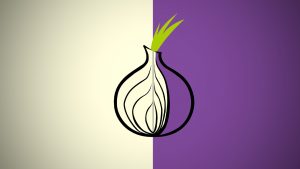 Bitcoin Users Leery of Tor: 23% of the Network's Exit Capacity Compromised
Hackers are stealing bitcoin through the large-scale use of malicious relays on the Tor network according to a newly published research report on the subject. The researcher dubbed "nusenu" said he warned people about the growing problem in December 2019 … read more.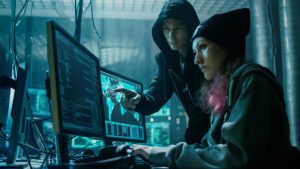 Australian Woman Jailed Two Years for Stealing $300,000 Worth of XRP
An Australian hacker who stole 100,000 units of the XRP cryptocurrency has been sentenced to a maximum of two years and three months in jail, local media reported. Kathryn Nguyen hacked the crypto account of a 56-year old man in … read more.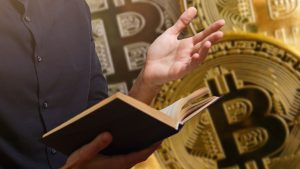 High Fees Make BTC Less Appealing for Remittances in Africa: 'Pray Blocks Happen Quickly'
Bitcoin trading volumes are on the rise on the African continent despite the ongoing concerns about the high network fees. Data shows peer to peer bitcoin trading platforms recorded spiked growth in volumes starting in April. This was the same … read more.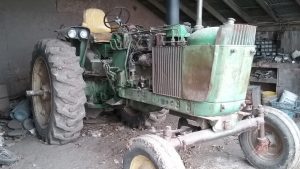 Defi Implosion: YAM Token Market Cap Plummets to Near Zero as Founder Claims He 'Failed'
Yield farmers excited about the recent decentralized finance (defi) project, Yam Finance, got a rude awakening after the token's value plummeted in value to near zero. Yam Finance developers discovered a major flaw in the rebasing contract and at 4 … read more.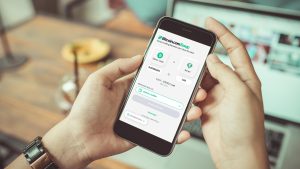 Bitcoin.com Wallet Reveals USDT Support – Users Can Swap and Store SLP-Based Tether
During the first week of July, Bitcoin.com's Wallet added a number of new features including a portfolio breakdown and honestcoin (USDH) swapping abilities. With the latest update this week, Bitcoin.com Wallet users can now store the SLP-based stablecoin tether (USDT) … read more.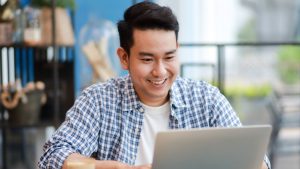 Markets.Bitcoin.Com Holds Fort as Coinmarketcap Temporarily Goes Offline
Coinmarketcap (CMC) temporarily went offline Thursday, August 13 and normal service only resumed some hours later, but not before inconveniencing a number of regular users. Crypto investors accustomed to CMC's service scrambled to find reliable alternative sources of fresh market … read more.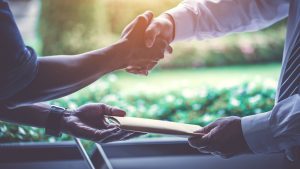 Coinbase to Offer Bitcoin-Based Cash Loans of up to $20,000 Across 17 US States
U.S. crypto exchange Coinbase will start offering bitcoin-backed cash loans to select customers as early as next month. Investors can borrow up to 30% of the bitcoin they hold on the exchange, or a maximum $20,000, it said. In a … read more.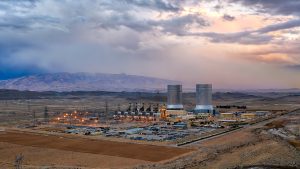 Chinese Bitcoin Miners Develop Strong Relationships and Crypto Mining Facilities in Iran
During the last few months, crypto proponents have focused their attention on Iran. The Iranian President Hassan Rouhani initiated a new mining strategy last May, and the government-licensed 14 bitcoin mining farms in July. According to the Chinese mining operation … read more.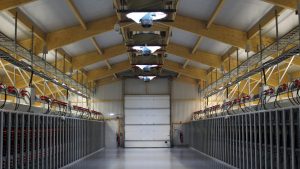 Nasdaq-Listed Firm Marathon Buys 10,500 Next-Gen Bitcoin Miners
One of the earliest Nasdaq-listed cryptocurrency mining companies, Marathon Patent Group, announced a new agreement contract with the ASIC mining manufacturer Bitmain. According to the public company, Marathon has agreed to purchase 10,500 next-generation Antminer S-19 Pro models for $23 … read more.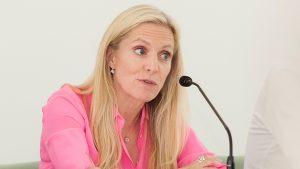 US Federal Reserve Reveals Building a Digital Dollar Codebase With MIT
The U.S. central bank has been working on creating a digital dollar, according to a recently published transcript from Federal Reserve Board Governor Lael Brainard. On Thursday, she told participants attending "San Francisco's Innovation Office Hours" webcast, that the Fed … read more.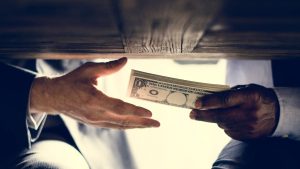 Andreas Antonopoulos: Hex Team Offered Me 10 BTC to Speak Well of Their Token
Andreas Antonopoulos says he was offered 10 BTC for an interview with the objective to show that Hex is not a scam. The alleged offer comes as Hex proponents battle persistent Ponzi allegations. Antonopolous, an influential cryptocurrency advocate, also reveals … read more.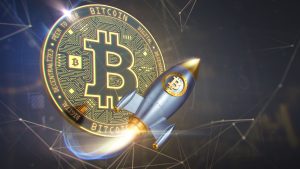 Bitcoin's Hashrate Hits Record High 130 EH/s, as BTC Price Faces Resistance at $12,000
Bitcoin's seven-day average hashrate has reached a new all-time high of 130 exahash per second (EH/s) – a feat that might positively influence the asset's price, while adding to the fundamental strength of the Bitcoin network. According to the latest … read more.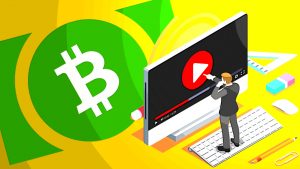 Flipstarter Campaign Aims to Raise Funds for Viral Bitcoin Cash Marketing
Bitcoin Cash supporters are a passionate bunch and the CEO of Bitcoinbch.com, Hayden Otto is an extremely impassioned BCH supporter. Otto has initiated a fundraising effort toward Bitcoin Cash marketing by leveraging the nonscustodial Flipstarter platform. The fundraiser aims to … read more.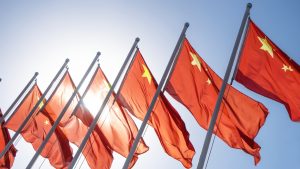 China Testing Digital Currency in Major Cities, Including Beijing and Hong Kong
China's Ministry of Commerce has announced the pilot run of the country's central bank-backed digital currency in major cities, including Beijing, Hong Kong, and Macau. It will also be tested during the 2022 Winter Olympics games in Beijing, the ministry … read more.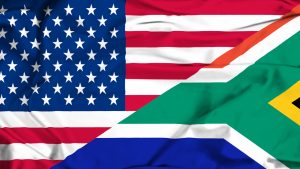 South African Firms Ordered to Cease Crypto Debit Card Scheme in 2 US States
Two U.S. states have issued emergency cease and desist orders to South African firms and a South African national promoting a cryptocurrency debit card scheme. The companies claim that the card is like a traditional Mastercard but the states say … read more.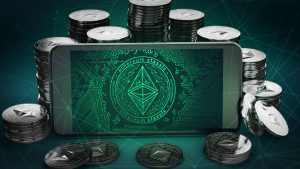 Ethereum Classic 51% Attack: Okex Crypto Exchange Suffers $5.6 Million Loss, Contemplates Delisting ETC
Cryptocurrency exchange Okex reveals it suffered the $5.6 million loss as a result of the double-spend carried out by the attacker(s) in Ethereum Classic 51% attack. Okex says it fully absorbed the loss as per its user-protection policy while insisting … read more.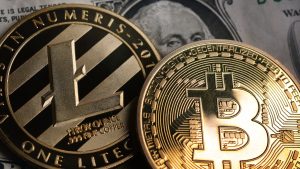 Bitcoin Cash and Litecoin Trusts from Grayscale Investments Begin Trading
Grayscale Investments' Litecoin Trust (LTCN) and Bitcoin Cash Trust (BCHG) have received DTC eligibility on Monday, which means the shares can begin trading publicly. The firm's latest funds give investors exposure to the crypto assets bitcoin cash and litecoin and … read more.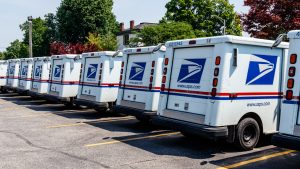 Amid US Postal Service 'Crisis' USPS Files Patent for Blockchain Mail-in Voting Scheme
The United States Postal Service (USPS) is falling apart at the seams and many Americans are blaming the Trump administration. The USPS may have to deal with the U.S. election ballot process, as mail-in votes may be the dominant practice … read more.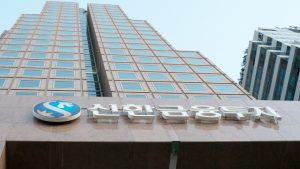 4 of South Korea's Largest Banks to Provide Cryptocurrency Services
Four of the top five South Korean banks have reportedly announced their plans to provide cryptocurrency services. The announcements came ahead of the crypto regulation that will soon go into effect in South Korea. Largest Korean Banks Entering Crypto Space … read more.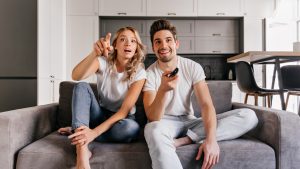 $217 Million Pour Into Grayscale's Crypto Funds Following Bitcoin TV Ad Campaign
Grayscale Investments announced that it has raked in record investments of $217 million the week its TV commercial campaign launched. The company's crypto TV commercial kicked off on CNBC, MSNBC, FOX, and FOX Business. Following Grayscale, Michael Novogratz's Galaxy Digital … read more.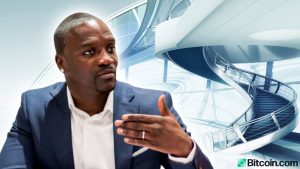 $6 Billion Akon City Underway: Akon Says Cryptocurrency Will Empower Africans
The construction of Akon City, the $6 billion futuristic city that will function solely on the akoin cryptocurrency, is underway. Akon says cryptocurrency will empower Africans to overcome hurdles, such as high inflation and government corruption. Akon City Will Be … read more.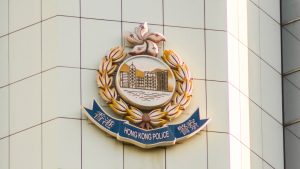 3 People Arrested in Hong Kong for Cheating Bitcoin ATMs
The authorities in Hong Kong have arrested three people in connection with robberies from six bitcoin ATMs after two cryptocurrency exchanges reported funds being illegally withdrawn from them. 6 Bitcoin ATMs Targeted The Hong Kong Police Force's cybersecurity and technology … read more.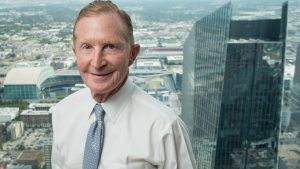 Former Prudential Financial CEO George Ball Says Now Time to Buy Bitcoin
Former Prudential Financial CEO George Ball is advising wealthy investors to acquire bitcoin because it is the only asset that cannot be undermined by the government. Ball made the comments while discussing adjustments that investors need to make to their … read more.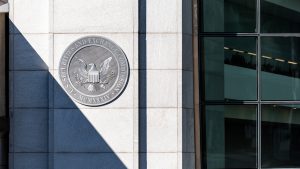 US Regulator Charges Tech Firm, CEO in $5 Million ICO Fraud Case
The United States Securities and Exchange Commission (SEC) jointly charged Virginia-based Boontech and CEO, Rajesh Pavithran for fraud and registration violations. The charges stem from an initial coin offering (ICO) that raised $5 million from 1,500 investors around the world … read more.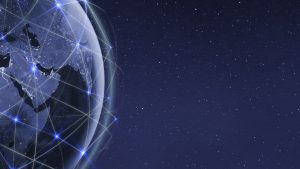 Dex Platforms Trade Over $2.4 Billion in 7 Days, Defi Swaps up 68% Since Last Week
Years ago the cryptocurrency community did not have access to a plethora of decentralized exchanges (dex). In 2020 with the rise of Ethereum, dex platforms have grown exponentially with trading applications like Uniswap, 0x, Kyber, and more. Dex trading growth … read more.