At E-Crypto News, we have been considering the age-old question on the relationship between faith and technology in the time of Pandemics. We reached out to Evangelist Paul Bawa the director of Pauline Voice of who is one of the few Missionaries in Nigeria who spreads his Christian message to tribes and People who are a part of modern civilization in Nigeria. Here is what he had to say.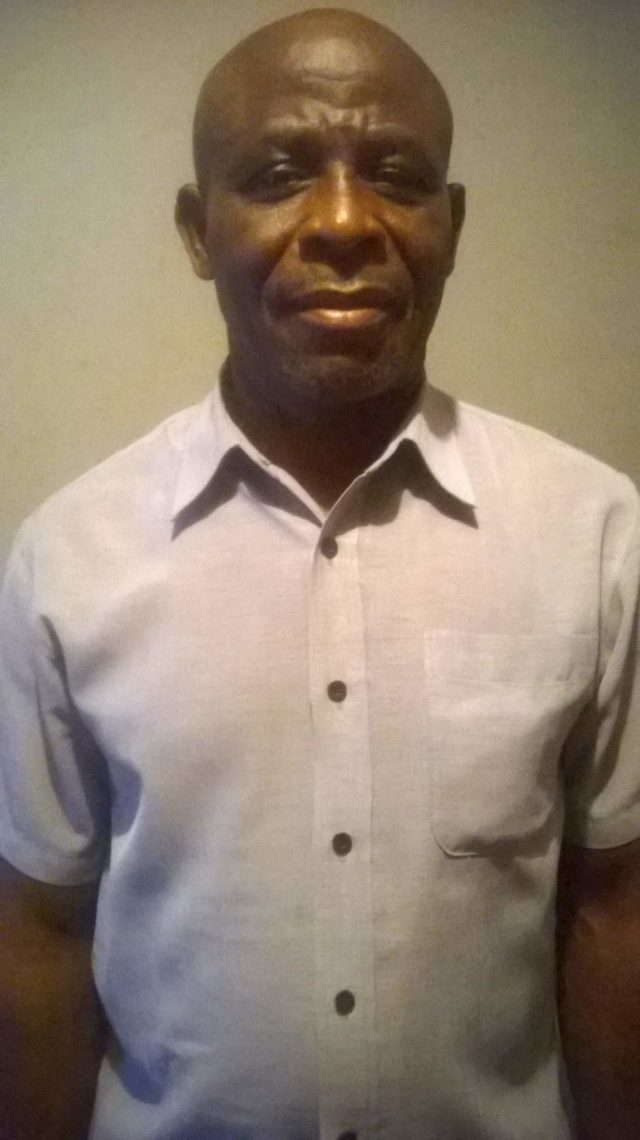 Evangelist Paul Bawa, Director, Pauline Voice of Victory Ministry International  (PAVVMI)
E-Crypto News:
1. Is Faith an enemy of technology or vice-versa?
They aren't enemies! They complement each other. Faith comes first but technology is needed to advance faith. For example in our work in the field, we have encountered tribes who are still employing rudimentary methods of farming ( like cows and camels for plowing). It is from the proceeds from sales of farm products that can be used to advance the gospel. We have also seen people who have never had access to electricity, healthcare or education. Technology helps to make people comfortable enough to hear the message of faith.
E-Crypto News:
2. Technology has made things easy for people. Should technology replace faith in our lives in the time Covid 19?
 No, I don't think so. When faith moves, technology follows. When the missionaries came to Africa, they brought education, development, healthcare and the many advantages of modern existence. There must have been something divine that guided them to do this. It's the same thing today. I believe that all wisdom must have a source. 
E-Crypto News:
3. What are the obstacles that you face when advancing your faith using technology?
Firstly the cost of acquiring equipment is the main issue that is faced on the ground. Most of the mission fields are in the hinterlands. Getting basic equipment such as computers and mobile phones is extremely stressful physically. Secondly, most of the populations can neither read nor write. This lack of education is a big problem as getting them to be technologically aware requires a basic form of education. Thirdly, the populations are living in areas that have zero infrastructure. Making a phone call, for instance, requires the effort of climbing a tree or a mountain. This is due to the absence of signals from communications providers. Communication between villages in the event of an emergency can be difficult. The rise of terrorism in Nigeria and insecurity is also another problem. Certain faiths are being actively targeted. 

The list is endless…
E-Crypto News:
4. What are Churches in the urban areas doing to help advance faith in the hinterlands using technology?
Churches in urban areas focus more on urban areas. This is because of the existence of infrastructure. There exist a few activities and partnerships with partners in rural areas. In most villages around Nigeria, access to modern technology is extremely limited. Asa result of this, the advancement of faith in the rural areas is slow. Urban Churches consider local partners to be outdated. As such, the advancement of faith in rural areas, suffer.  
E-Crypto News:
 5. Why do churches in the urban areas look at local partners in rural areas as outdated when it comes to the use of technology?
This is due to the lack of training of local partners. As a result, they lack knowledge of the basic use of technology. They lack infrastructure in rural areas is also a factor. Some of the urban Churches desire to help. The lack of infrastructure becomes a hindrance even the will to assist exists. After one or two trips, many urban churches get discouraged because of the terrain, the living conditions, and such factors. Only a few churches who are passionate enough can endure these things. 
E-Crypto News:
6. What can be done to improve access to technology for the local partners in rural areas?
Indigenous missionaries and local partners need to be trained in the use of technology. This is because they are the first point of contact. They are also the ones who advance the faith to their local people. Equipping them with technology devices and services is the next course of action. This also adoption of the technology by the local people. When they see one of their own doing something new they would also want to do it, 
E-Crypto News:
7. Will technology and faith ever be separated?
No! the reason is It helps to increase the capacity of advancing the faith. Villages across Nigeria for example now use satellite broadcasting to connect with the leaders of urban churches. This has changed your regular church service. Faith and technology will remain partners. Technology can also be used to save lives in this era of insecurity in Nigeria. Effective communication can also reduce the risk of the loss of lives. Church leaders can communicate with their followers through phone calls and text messages in such a way that they can escape attack for example. Life-saving decisions can also be made quickly. This helps due to the presence of technology.