Scents of Restraint for Favorit & Co Eau de Parfum
The handmade collection of Favorit & Co eau de parfum is thoughtfully created in Zurich with locally sourced ingredients. It is a proposition for those tired with overconsumption and brand's visual identity speaks exactly that – serenity, elegance and minimalism. Named after cardinal directions, the perfume collection reflects memories connected to places and feelings.
All black glass bottles close with structured, wooden caps. Combined with a Swiss sans-serif font, the feel of Favorit & Co is purely timeless and unassuming. Each product is wrapped in a simple paper box in black & white. The full concept was executed by Stefan Jandl – a trained graphic designer with a flair for scents.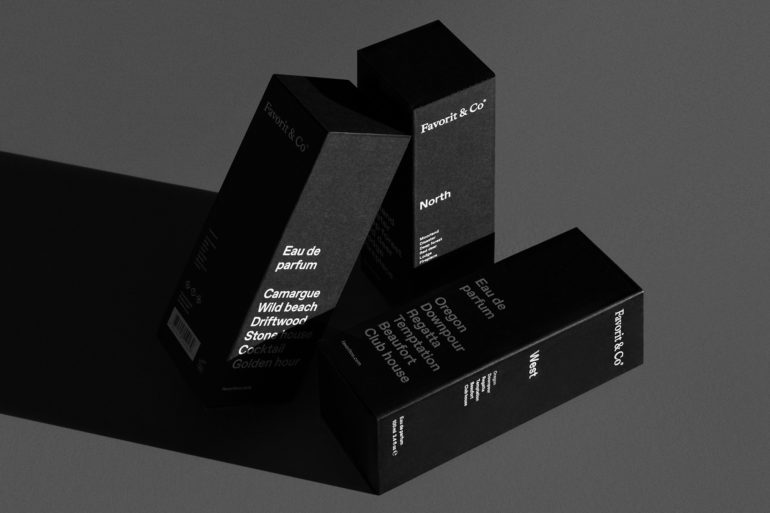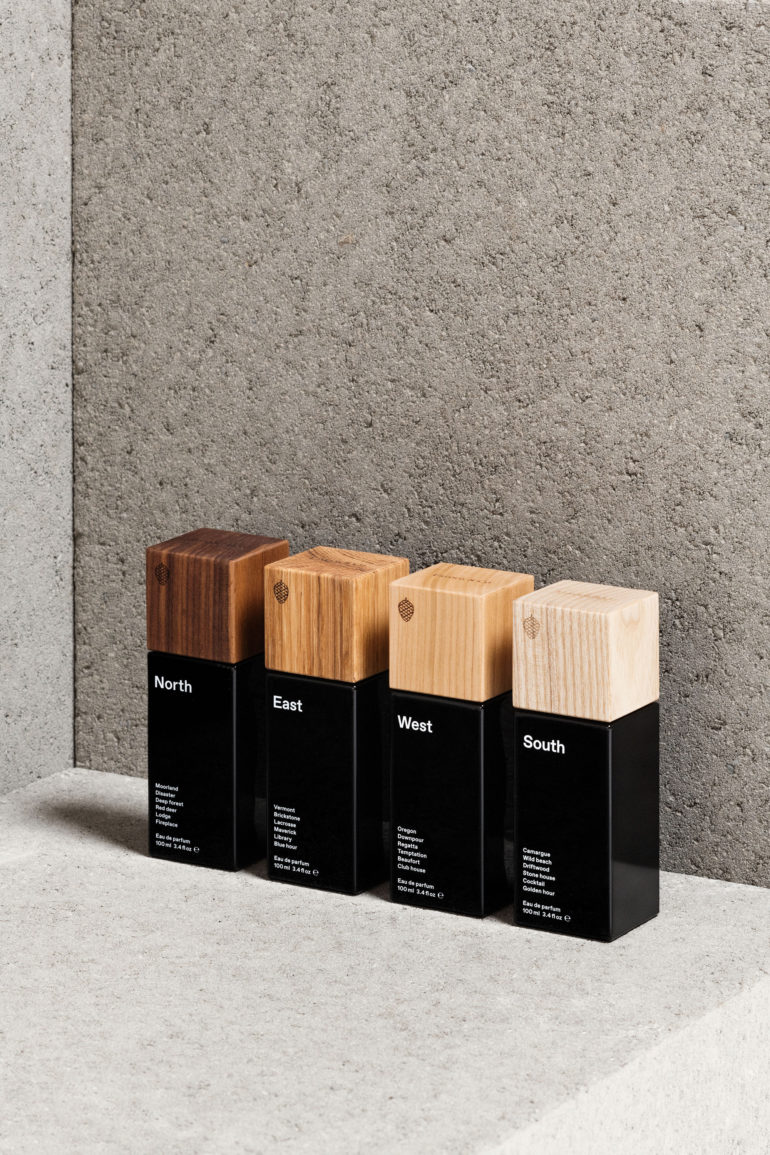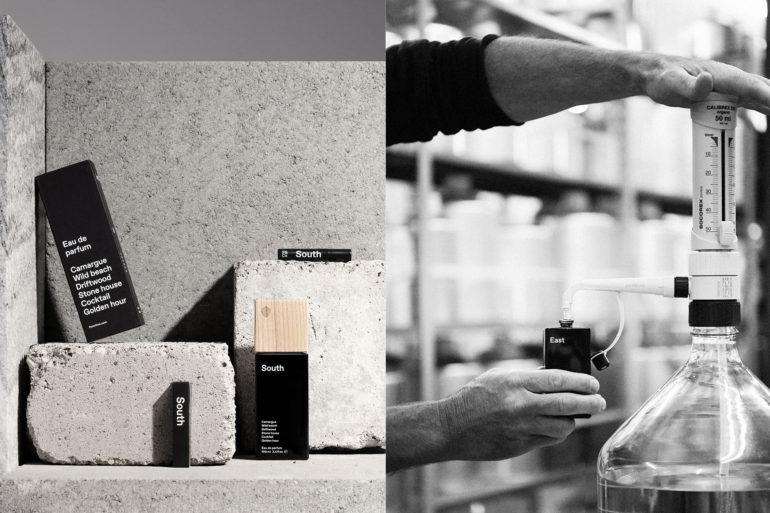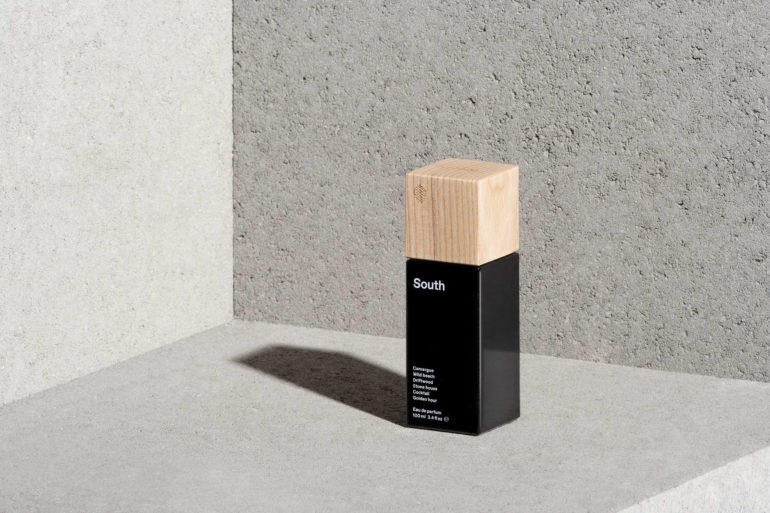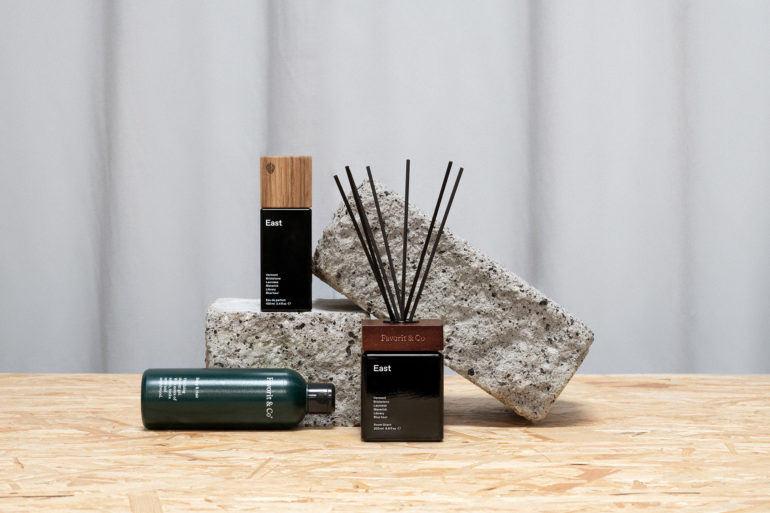 www.favoritco.com