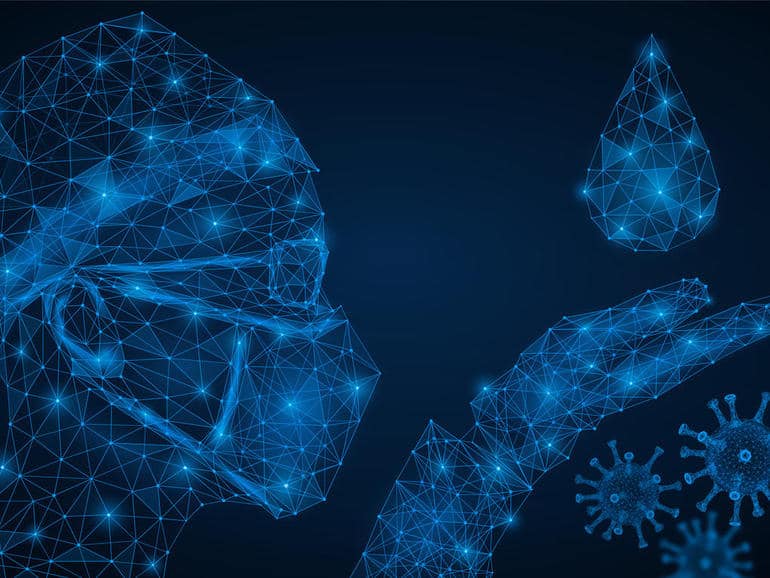 All the latest news on the intersection of cybersecurity and the COVID-19 pandemic.
The remote-working rush is creating a playground for spies and cybercrooks
Gaps in security and new ways of working will lead to data breaches and security problems over the coming weeks and months.
Suspected arson attacks have been connected to theories spreading online of 5G as a cause of coronavirus.
Google rolls back Chrome privacy feature due to COVID-19
Google disables SameSite cookie support to prevent any unforseen breakage to sites during the coronavirus outbreak.
Web skimming attacks not expected to intensify during COVID-19 quarantines
Contrary to popular belief.
Crooks are taking advantage of this 'surreal situation' to increase pressure warns law enforcement agency.
Human rights groups warn governments of privacy laws when tracking COVID-19
110 organisations have set out eight conditions proposed for governments worldwide to adhere to if they are using surveillance technology to combat the pandemic.
The concept itself is quite simple but could be invaluable in shielding the general public from privacy violations.
Vicious COVID-19 malware destroys your PC for sport, not profit
Security researchers have discovered coronavirus-themed malware created to destroy users' computers.
Hackers are now launching dozens of email scams each day
Waves of phishing and malware attacks try to take advantage of working from home and worries about COVID-19.
FBI re-sends alert about supply chain attacks for the third time in three months
The FBI says some attacks have also targeted the healthcare industry, currently grappling with the coronavirus outbreak.
'Don't feed the beast' says government as it aims to clamp down on criminals, fraudsters – and nation-states – exploiting the pandemic to spread false narratives.
RDP use is up by 41%, enterprise VPN use is up by 33%.
Hackers will look to exploit the increase in remote working – and healthcare facilities could be targeted with cyberattacks, warns police agency.
This tiny country is posting the names and locations of quarantined citizens
Balkan authorities resort to publishing personal data online to stem the coronavirus outbreak.
How to prevent your Zoom meetings being Zoom-bombed (gate-crashed) by trolls
If you don't take care, you could find your meetings being gate-crashed or Zoom-bombed, potentially causing havoc and mayhem.
Hackers hijack routers' DNS settings to point users to malware-infected downloads.
The rise in working from home in the last few weeks has seen VPN usage rise rapidly in many countries.
€13 million in potentially dangerous drugs, touted as coronavirus cures or immune system boosters, have been seized so far.
Fraudsters are trying to capitalize on fears surrounding the illness in new phishing campaigns.
US, Israel, South Korea, and China look at intrusive surveillance solutions for tracking COVID-19
As the coronavirus (COVID-19) outbreak spreads across the world, some governments are deploying or exploring the idea of deploying privacy-intrusive solutions for tracking the disease's spread.
Attorney General William P. Barr urged the American public to report all cases of COVID-19 scams and fraud.
With everyone working from home, VPN security has now become paramount
DHS, SANS, NJCCIC, and Radware warn companies about securing enterprise VPN servers in the midst of the coronavirus outbreak.
Thousands of COVID-19 scam and malware sites are being created on a daily basis
Malware authors and fraudsters aren't letting a tragedy go to waste.
Facebook, Google, LinkedIn, Microsoft, Reddit, Twitter, and YouTube put out joint statement promising to fight COVID-19 fraud and curb misinformation.
Hackers are trying to take advantage of the COVID-19 outbreak to deliver malware, steal bank details and more — but there are ways to stay safe from these attacks.
The number of cyberattacks looking to draft off the novel coronavirus pandemic are ramping.
Opportunist crooks are exploiting coronavirus as part of their phishing attacks, malware, ransomware and more.
Czech hospital hit by cyberattack while in the midst of a COVID-19 outbreak
One of the Czech Republic's biggest COVID-19 testing laboratories hit by mysterious cyberattack.
Chinese, North Korean, and Russian government cyberspies caught using COVID-19-themed emails to infect victims with malware.
Employers are a trusted source of information about COVID-19 but face competition from disinformation
New data shows employees have strong trust in their employers as a source of information about COVID-19, but infrequent employer communication can leave employees vulnerable to disinformation.
If two attendees of your security conference were diagnosed with the novel coronavirus, how would you let everyone know? Perhaps not quite in the way the RSA conference did.
Don't even think about marketing 'coronavirus-curing' goods, the agencies have warned.
Spying concerns raised over Iran's official COVID-19 detection app
Google removes Iran's official COVID-19 detection app from the Play Store.
Phoney emails about health advice and more are being used to steal login credentials and financial details.
Content engagement on false and misleading news about the COVID-19 virus illness is over 142 times that of legitimate and expert sources such as the CDC and WHO, according to NewsGuard.
Karen Roby interviewed a cybersecurity expert about a different threat than COVID-19 brings.