Rekorderlig New Low Sugar
Just in time for summer, our favorite hard cider brand from Sweden, Rekorderlig has released all beautifully Swedish flavors with a new low sugar, vegan friendly and gluten free liquid, with only 110 calories.
Their five delicious semi-sweet styles: Pear, Wild Berries, Mango-Raspberry, Passionfruit and Strawberry-Lime are perfect to enjoy on their own, over ice with a garnish or to create unique and delicious cocktails.
Purchase the new Rekorderlig online here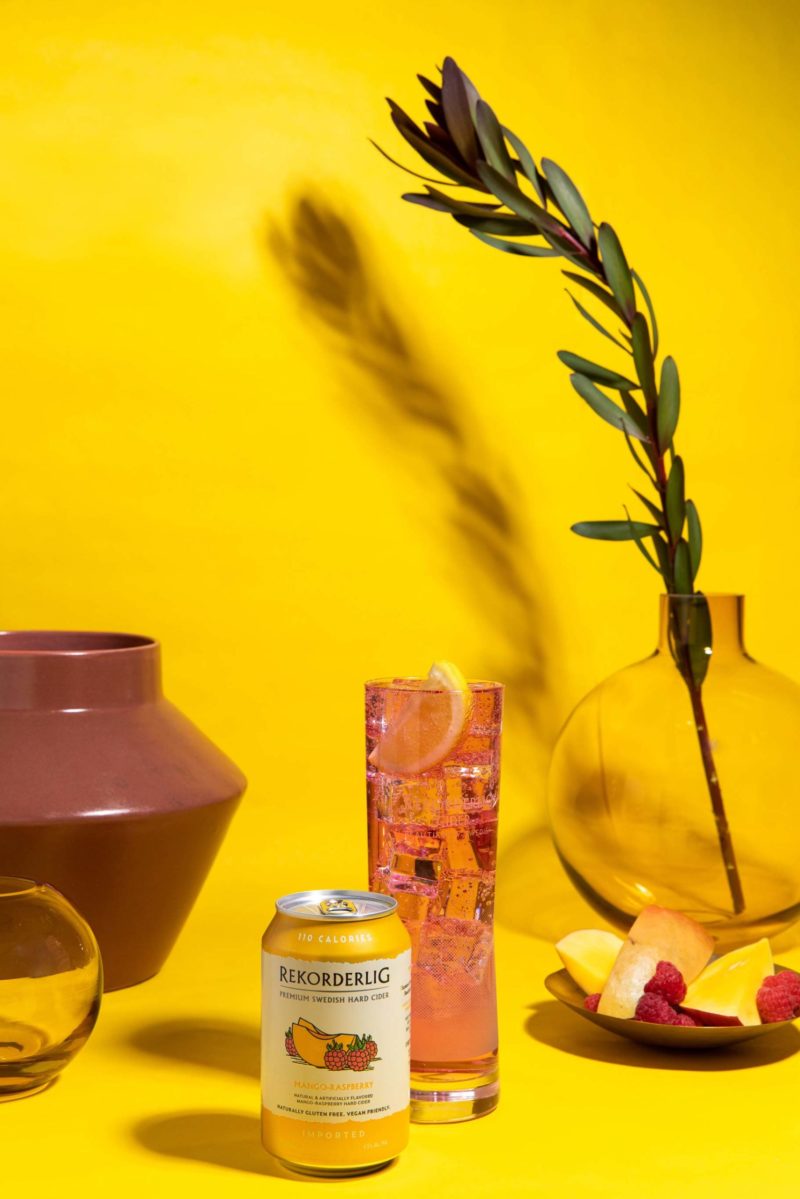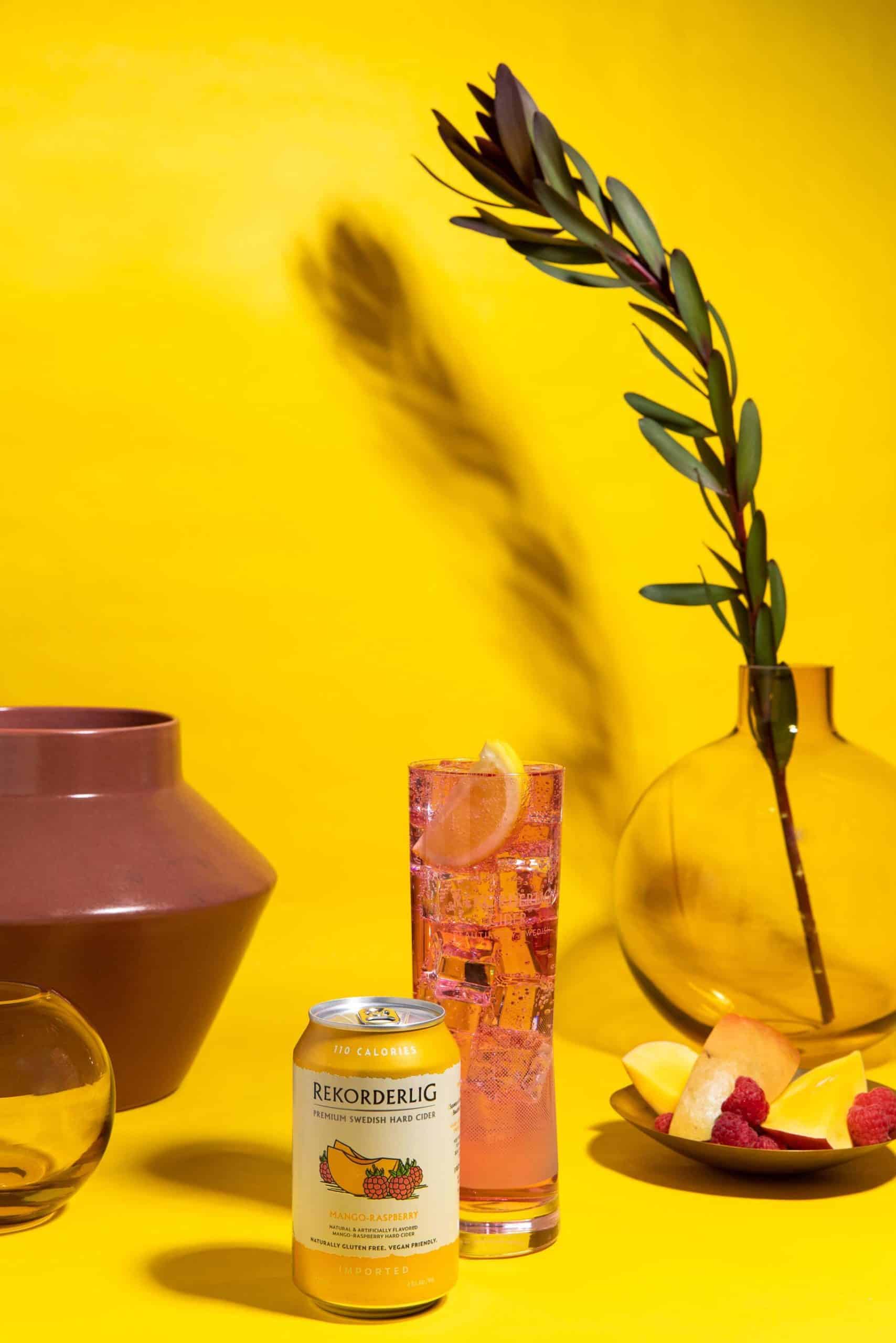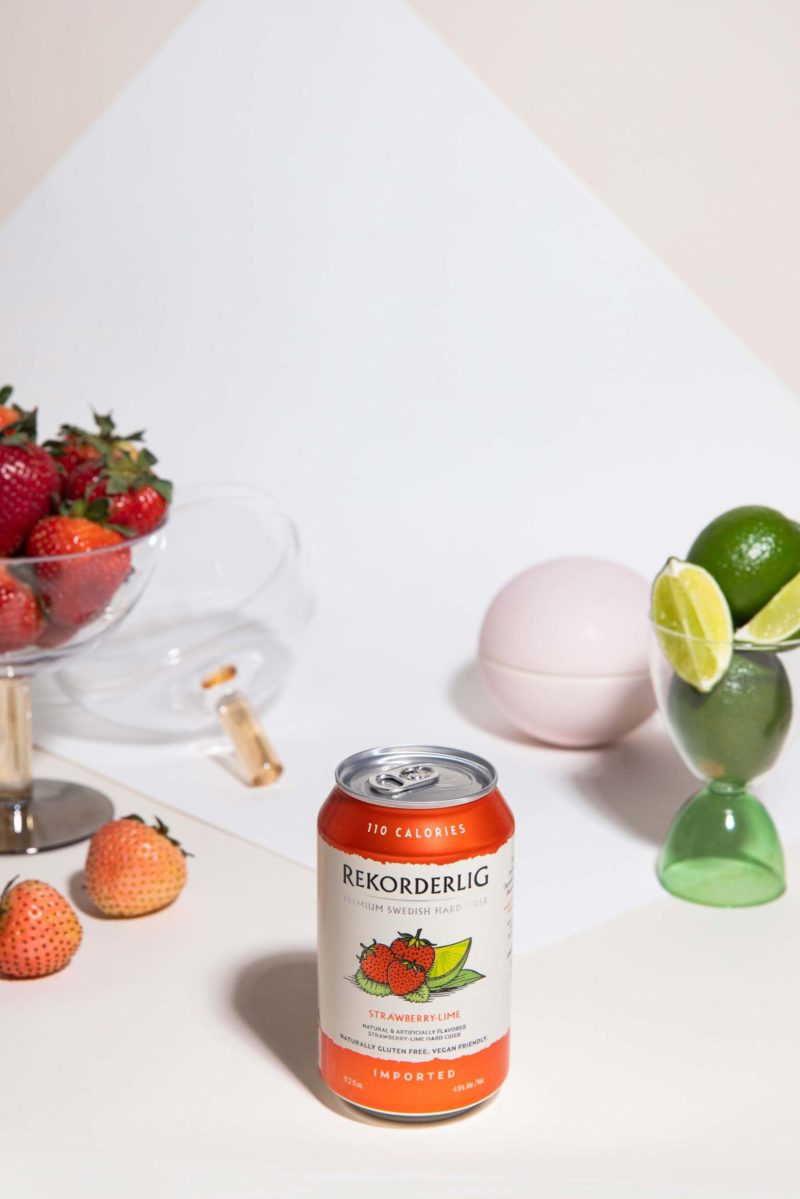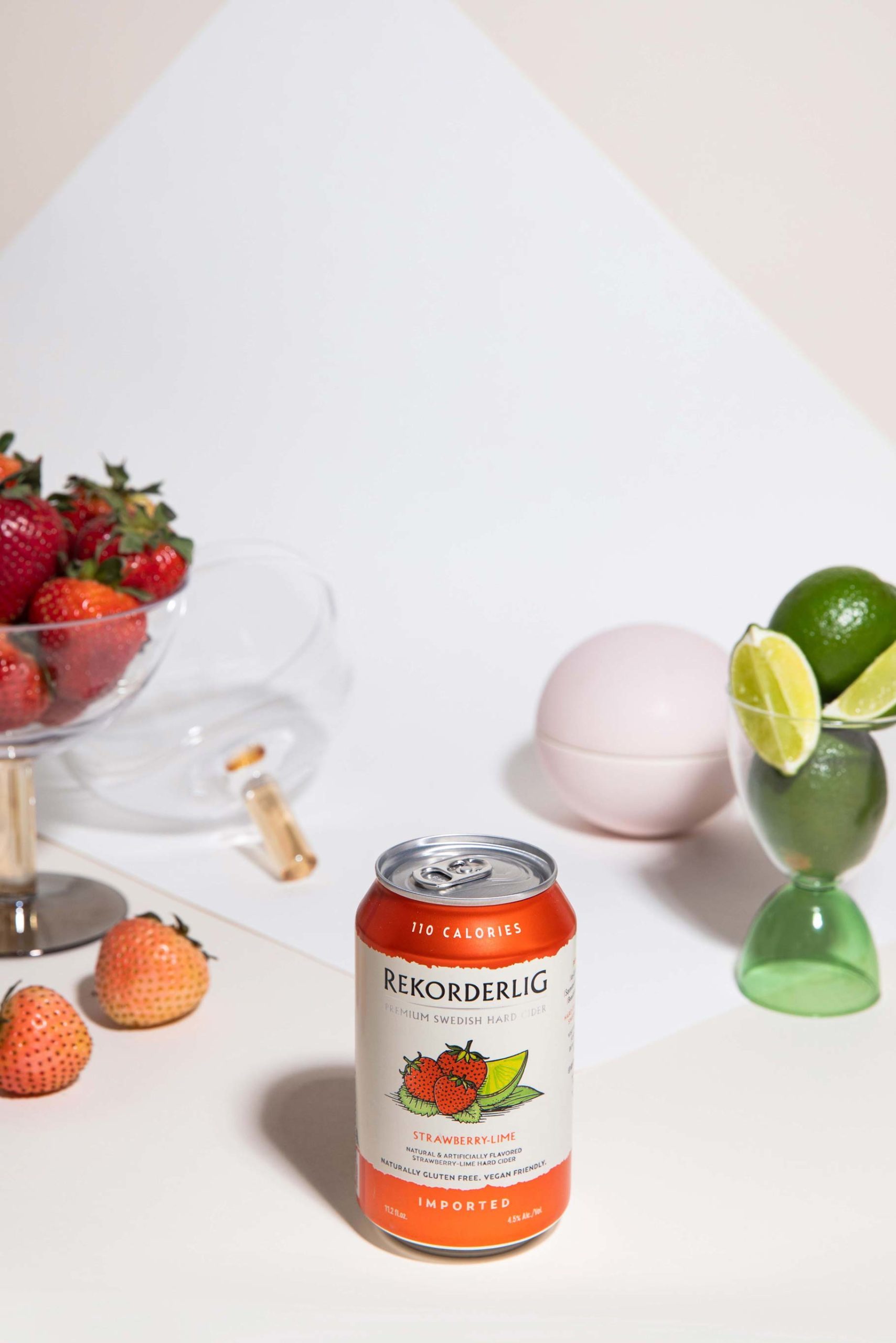 Who is Rekorderlig Cider?
Launched in 1999, Rekorderlig Cider pronounced [Rek-order-lig], is a multiple award-winning cider, distributed in 45 states across the US and selling 10 million cases globally every year.
Created in Vimmerby, Sweden, where it is still brewed today!
Rekorderlig is created in a fourth-generation family brewery, which dates back over 150 years.
Made with 100% European apples, Rekorderlig is a blend of fruit and water from Europe's most naturally accredited spring.
They recognized the continued shift toward health and wellness, therefore after two years in development improved the liquid to appeal to a broader set of consumers. This liquid strongly replicates the existing Rekorderlig formula, whilst reducing overall sugar and calorie content.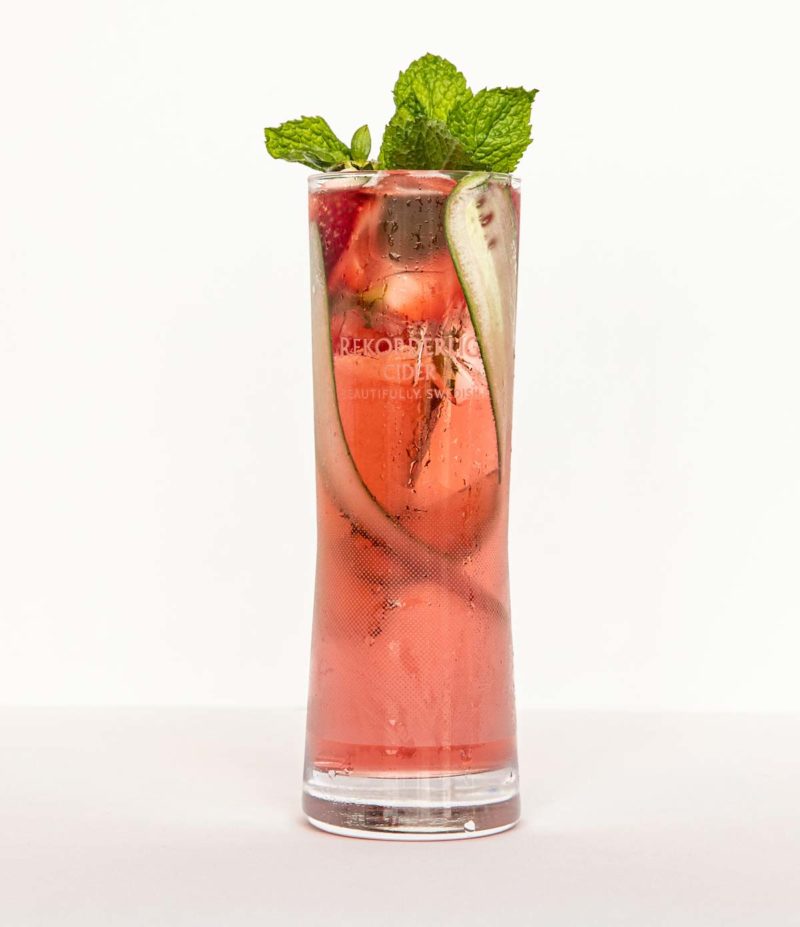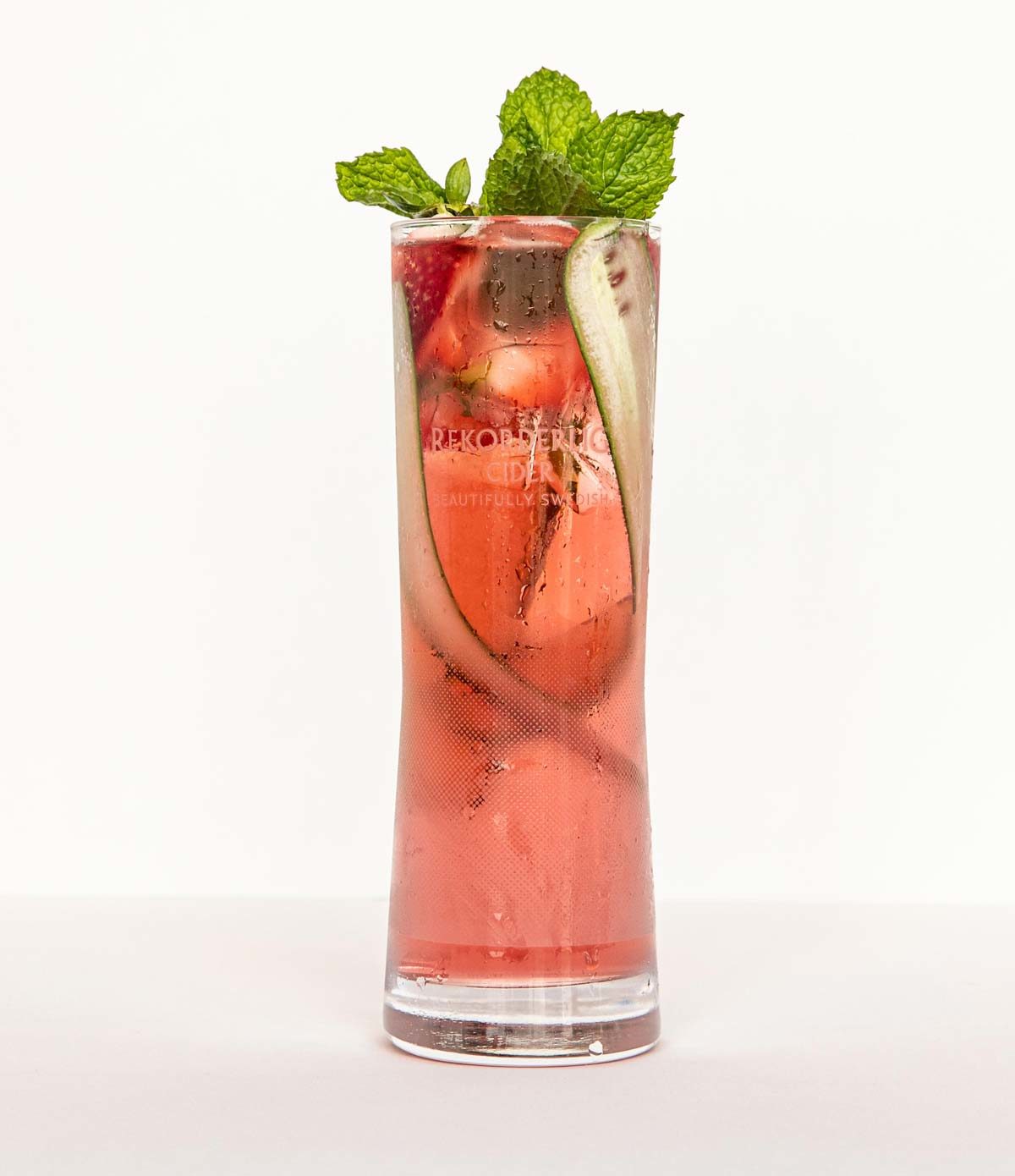 Rekorderlig Swedish Strawberry Cocktail Ingredients
1 oz Vodka

11.2 oz can Rekorderlig

Strawberry-Lime

Strawberries

Cucumber

Mint to garnish