Pieter Henket's Congo Tales series explores cultural mythologies of the local inhabitants of the Congo Basin, containing some of the largest tropical rainforests in the world.
New York based Howard Greenberg Gallery will present a virtual viewing room exhibition of work the 2017 series, and this will be first time the work is on view through a U.S. gallery.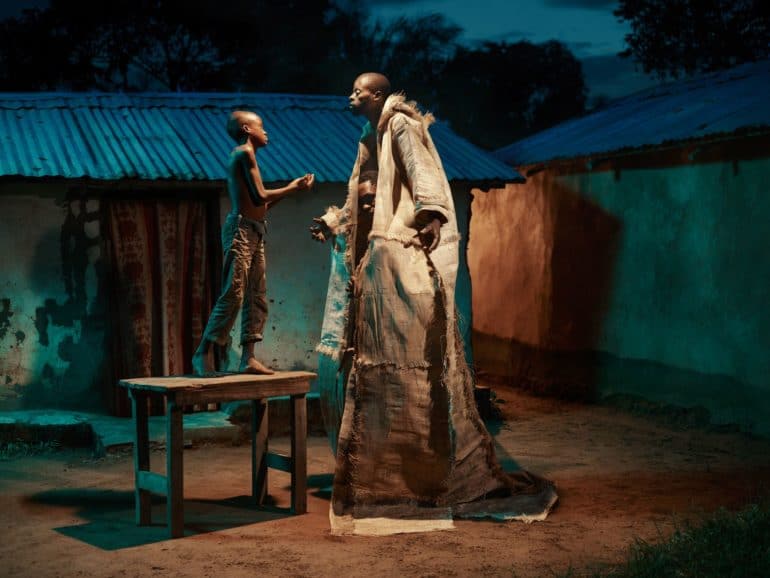 Pieter Henket: Congo Tales at Howard Greenberg Gallery
Renowned portrait photographer, Henket achieved acclaim for his work with Lady Gaga, Eddie Redmayne, and Mary J. Blige, among others. Drawing on his mastery of lighting and mise en scène, Congo Tales presents the personal and collective stories of the people living in the Mbomo region of the Congo Basin in central Africa.
The stories, which have linked generations together, have been translated into imagery for the first time by Henket who worked closely with the villagers and a team of researchers and conservationists. The project was spearheaded by the environmental activist group Tales of Us, which broadens global awareness of the cultural diversity of the most ecologically vital regions on the planet. The book Congo Tales was published in 2018 by Prestel.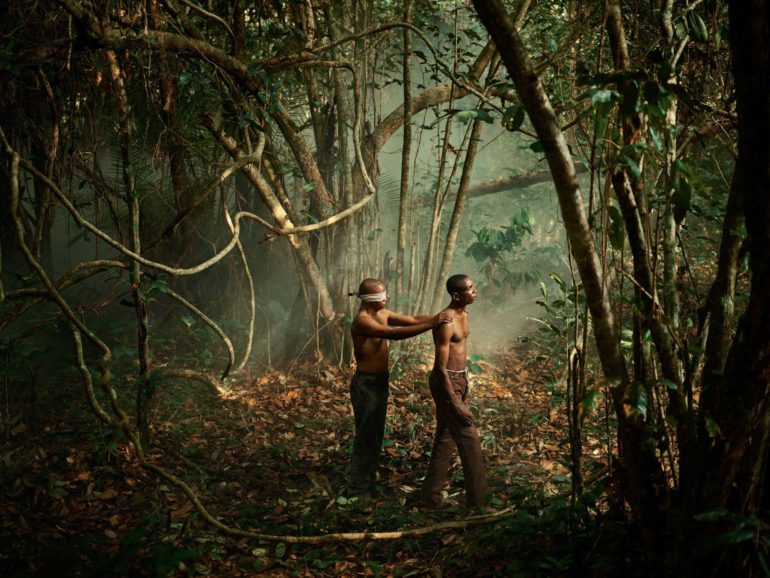 The Congo Basin, the second largest tropical rainforest in the world next to the Amazon, has never occupied a prominent position in the global debate about climate change. Tales of Us attempts to correct this deficiency of awareness by drawing attention to both the importance of the Congo Basin itself, the persistent threats it faces via deforestation, and to the people who call the forest home, for whom it is a source of deep collective meaning.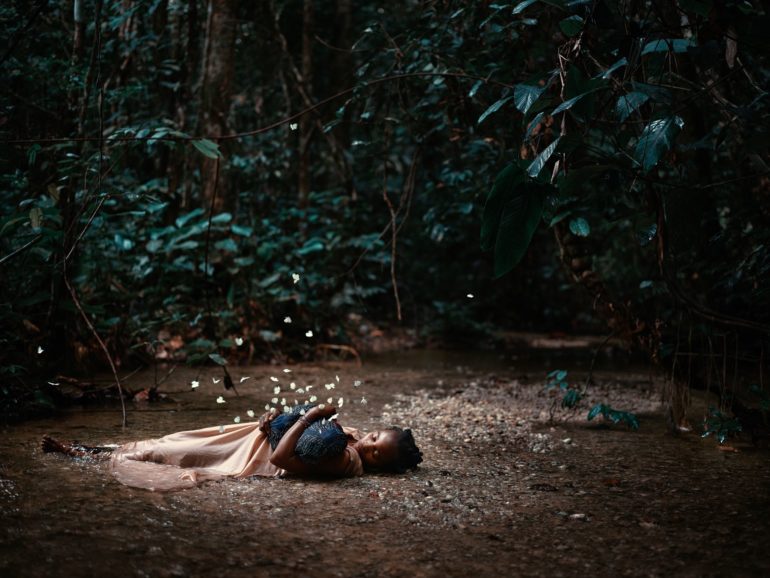 In 2015, shortly after agreeing to collaborate with Tales of Us, Henket travelled to the Mbomo region to find his bearings and to develop some understanding of what working in that landscape would entail. Alongside Eva Vonk, a Dutch producer; Steve Regis "Kovo" N'Sondé, a Congolese artist and philosopher; and his brother Wilfried N'Sondé, a Congolese writer and musician, Henket developed relationships with the people of the region, collecting and organizing stories, which, historically, had only been communicated and passed along through oral tradition. Once the selection of stories had been made, Henket and the team worked with the villagers to determine which scenes and details to emphasize most in their photographic re-telling.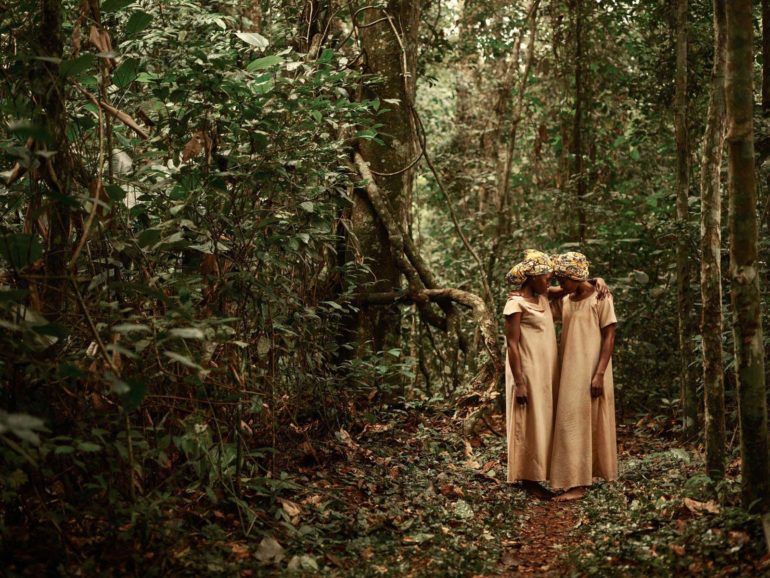 Over a period of 17 days in November of 2017, Henket, with the villagers as the actors, created multi-image representations of their stories, which communicate cosmic meaning and situational morality in equal measure. Whether needing to work in a remote terrain or deep in the rainforest, the stories were all treated with great sensitivity, and re-created through Henket's intricately structured and richly-lit photographic tableaux.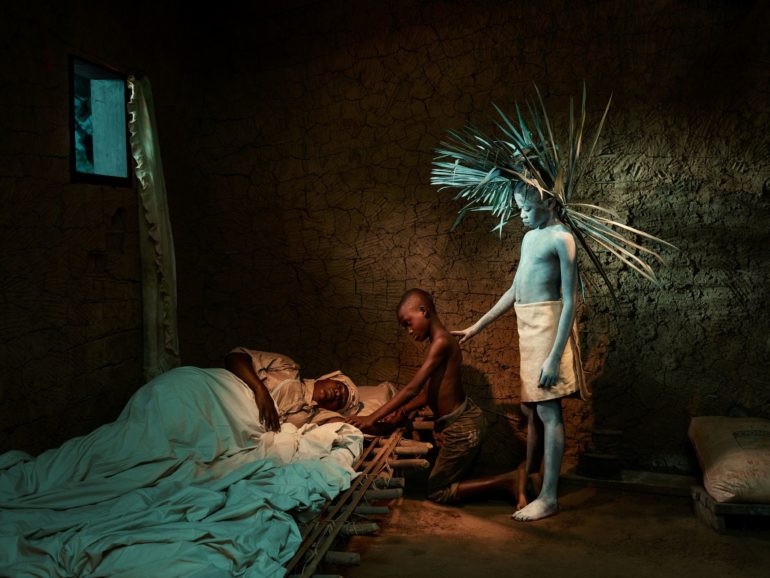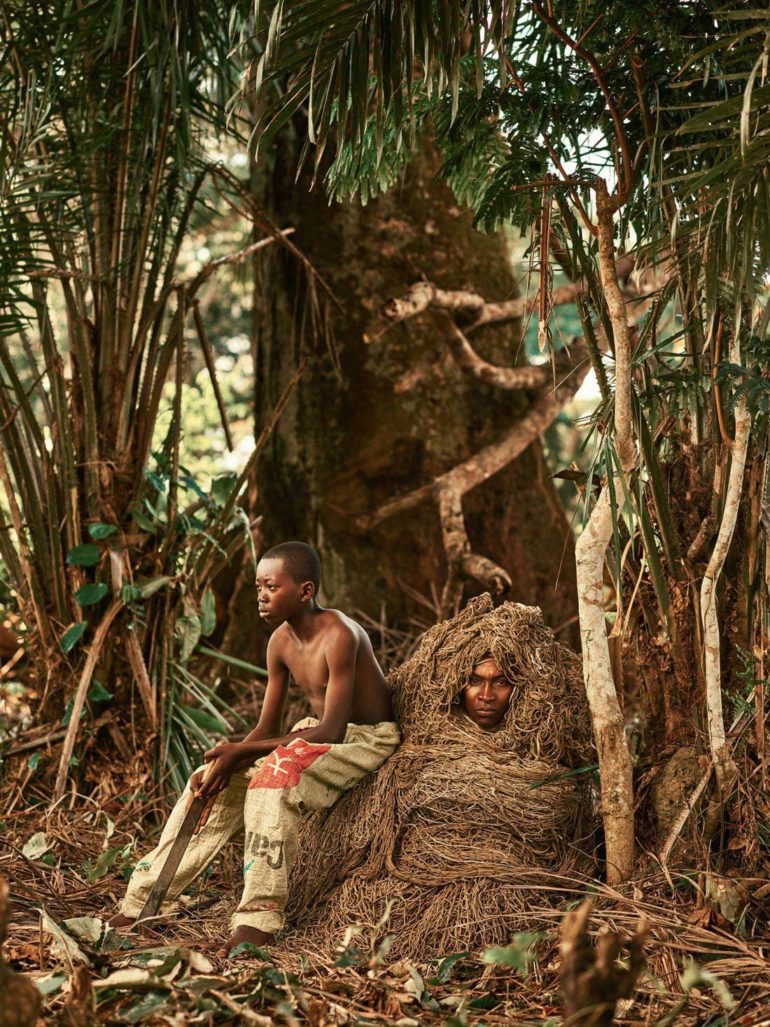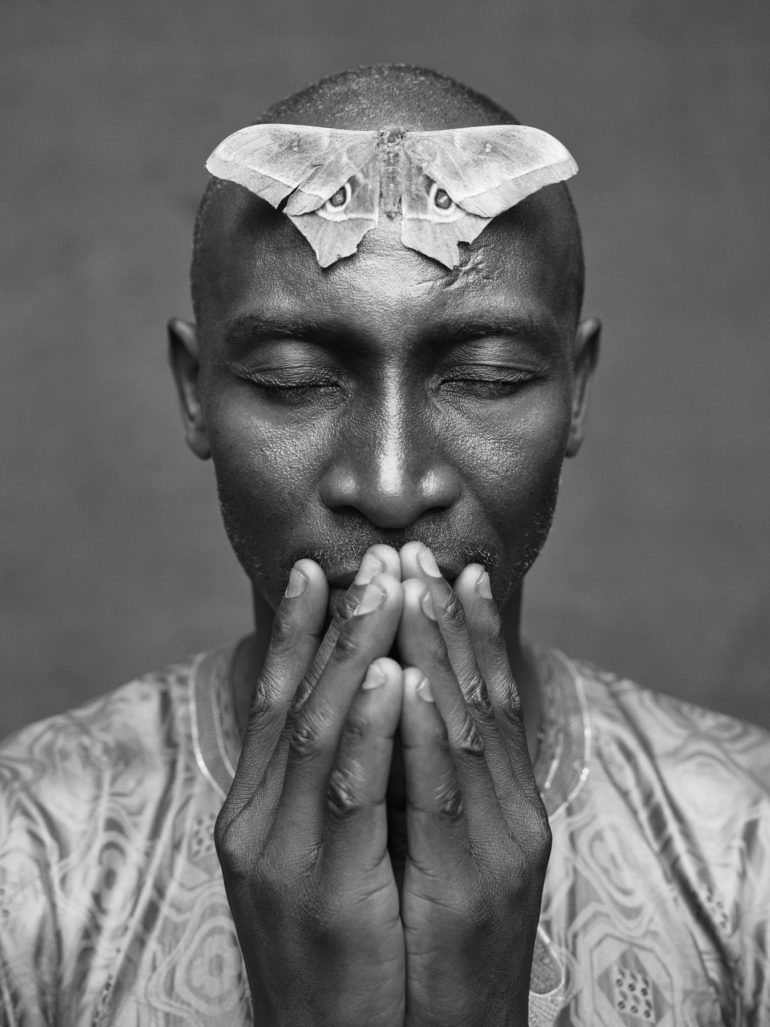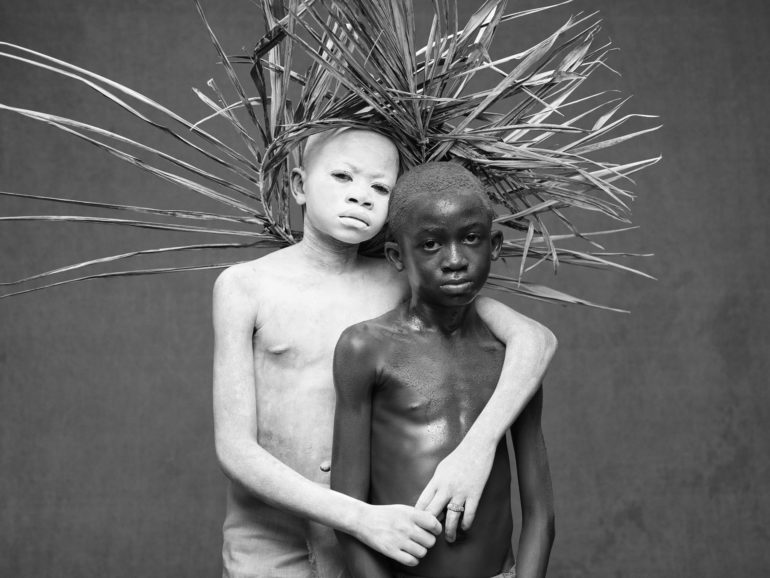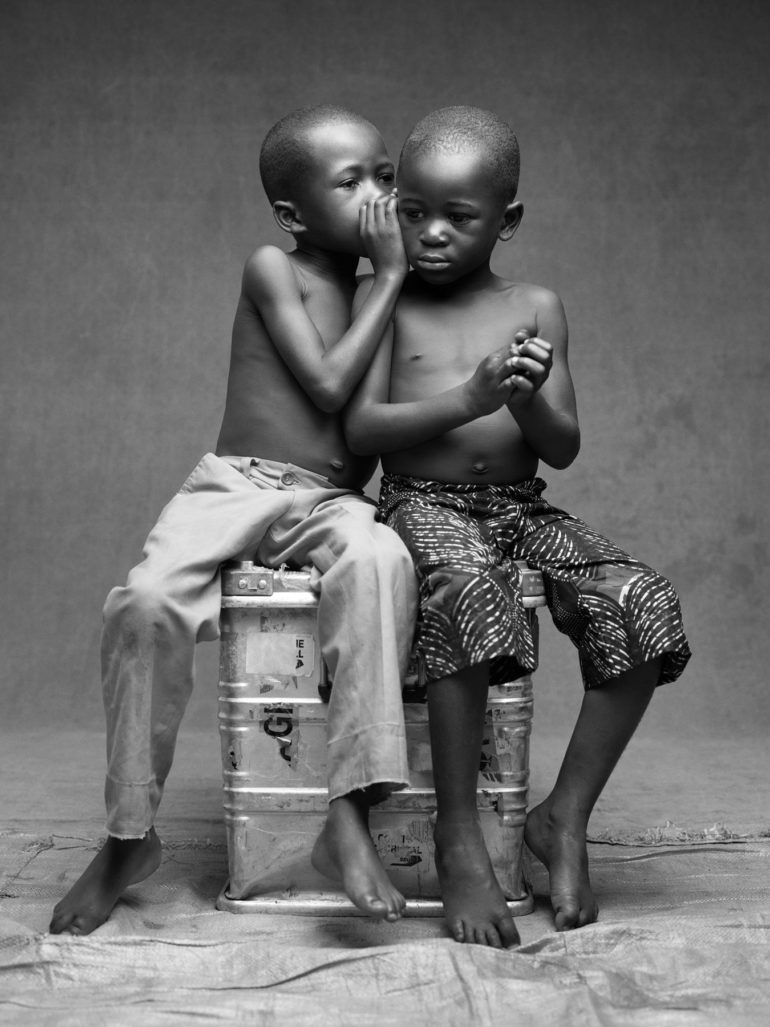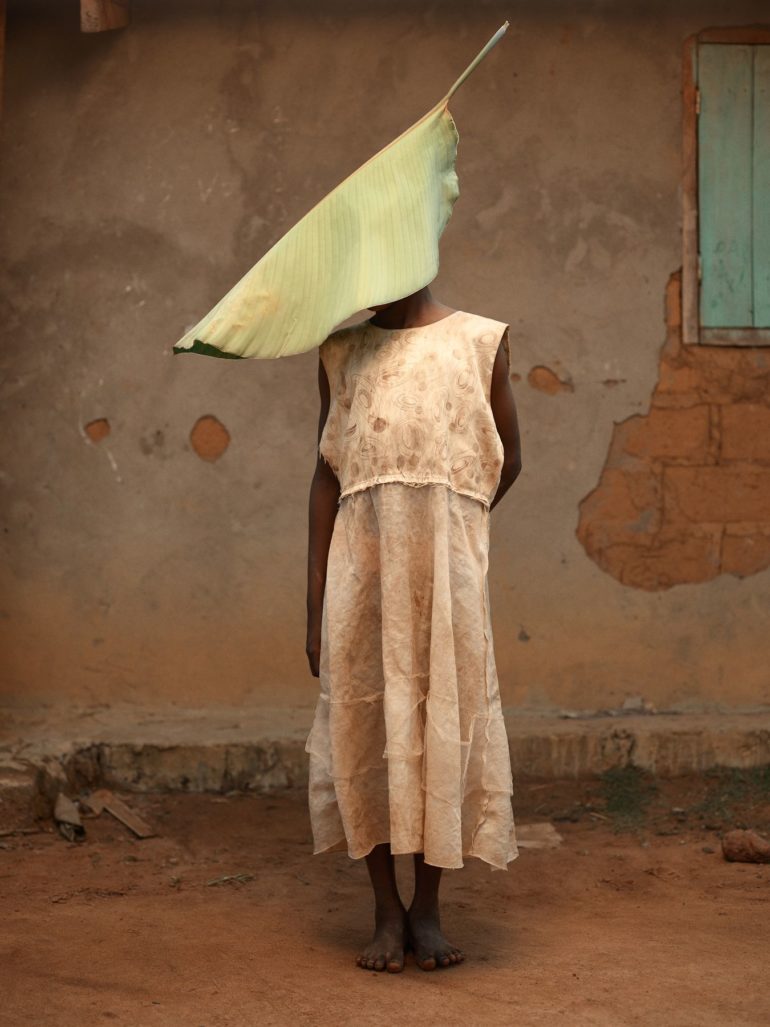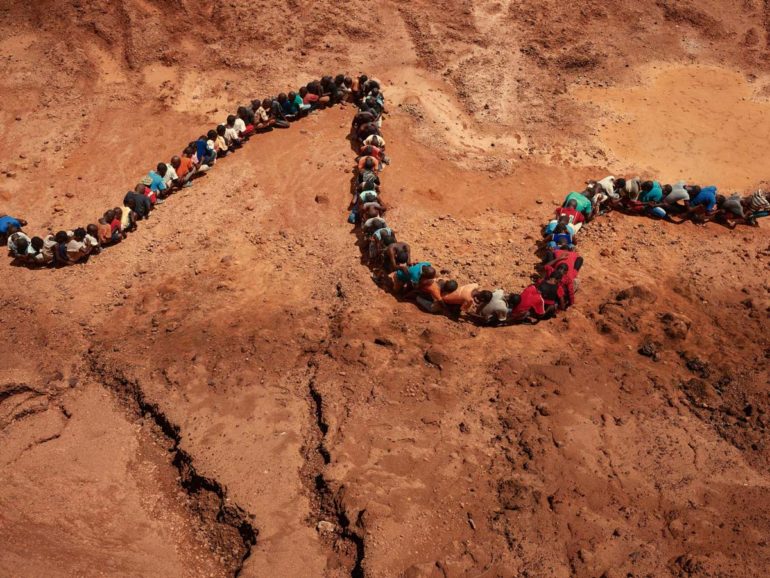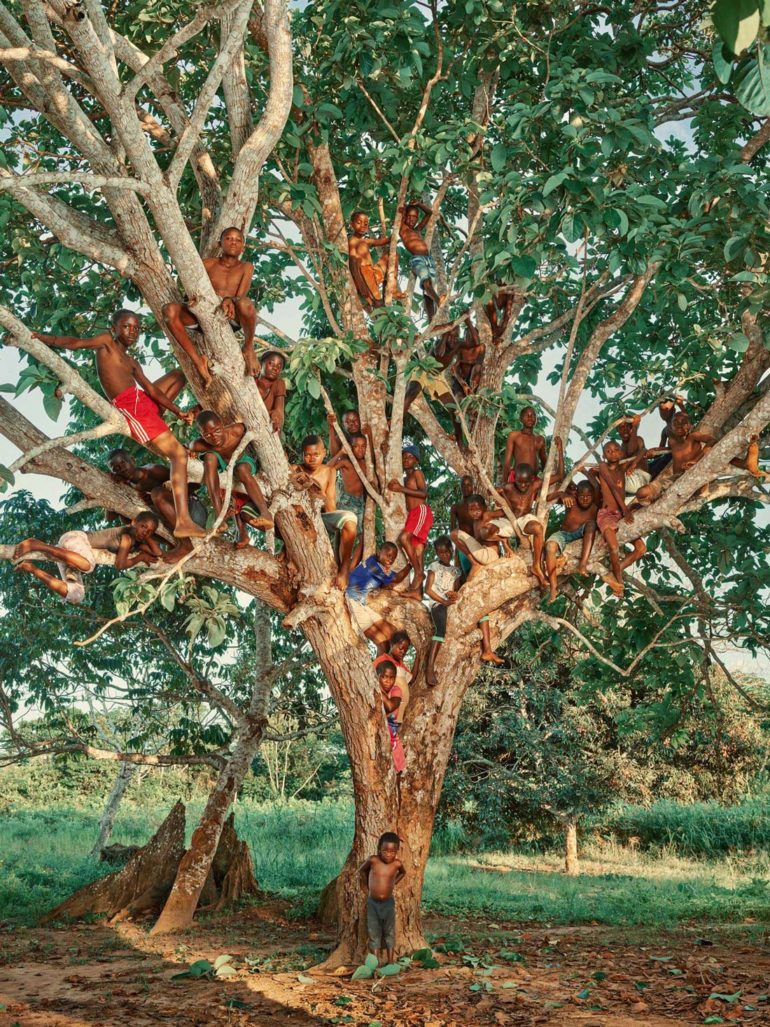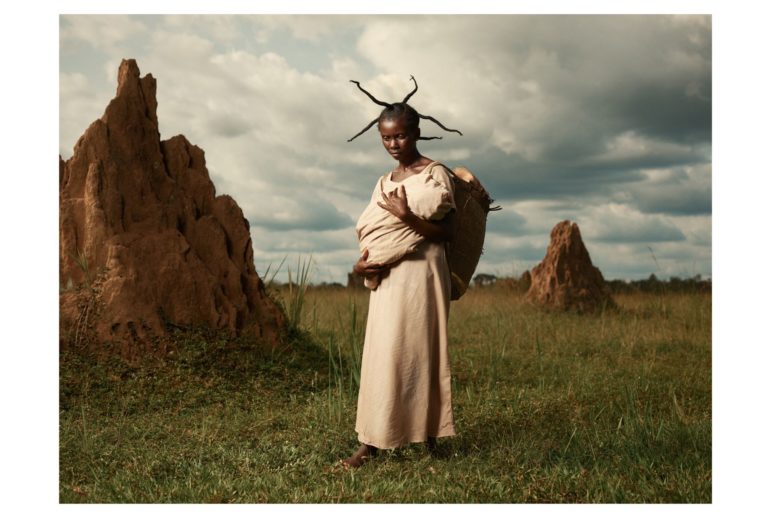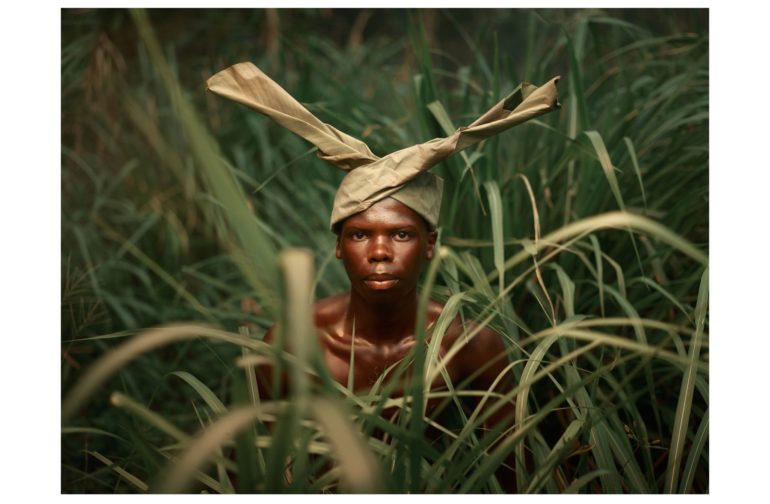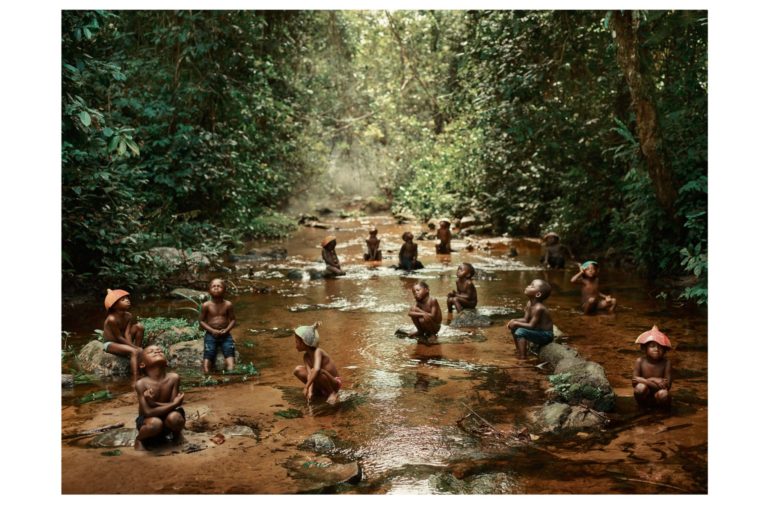 Pieter Henket: Congo Tales
Howard Greenberg Gallery
Viewing Room
July 8 – August 5, 2020
http://www.howardgreenberg.com/viewing-room/congo-tales