Money laundering is a major challenge that is affecting the entire global economy. Despite the many measures put in place to curb it, criminals find new methods of circumventing these measures and fleecing investors off their money.
The cryptocurrencies sector has been active for around ten years now and more people are coming to invest in it. This nascent industry appears promising since it may help users replace the middleman, banks while transacting their money. But, the scammers and cybercriminals have not been left behind and they are always seeking ways to pounce on unsuspecting victims.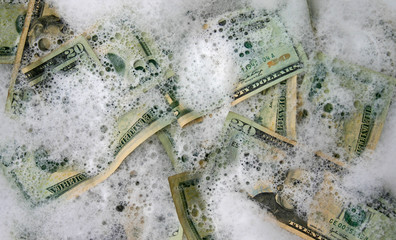 The question arises, which industry is highly prone to money laundering and where do investors lose more money? An intuitive response to that question may lead analysts and commentators to think that cryptos pose more risks than banks. Generally, the crypto space is barely regulated compared to traditional financial institutions.
Nonetheless, reality disagrees as discovered by Tookitaki.ai. As it is evident from the scams in the last ten years, money laundering scams in the conventional financial institutions dwarfed the crypto scams that happened in the same period. According to a Bloomberg report, banks launder around $2 trillion yearly while money laundered through crypto exchanges totaled $2.8 billion in 2019.
Money Laundering In 2010-2016
In this period, the cryptocurrencies' space was still developing and not many money laundering incidents were reported. On the other hand, the banks were actively involved in major criminal activities.
In 2010, Wachovia Bank, one of the biggest banks in the United States was found guilty of money laundering. The bank allowed Mexican drug cartels to launder their money between 2004 and 2007. In addition to wire transfers, the criminals could use the bank's bulk cash service to ship their dirty money into the US. That incident involved the laundering of around $390 billion.
In July 2012, HSBC Bank showed a gross oversight of $670 billion in wire transfers from Mexico and at least $9.4 billion in purchases of the US. Their constant negligence in monitoring these transactions enabled Colombian and Mexican drug cartels to launder their dirty funds. Later on, they were persecuted by American authorities.

The son of the Equatorial Guinea president, Teodoro Nguema Obiang, left the country with $300 million between 2004 and 2011 via money laundering and bribery. The founder of Liberty Reserve, a digital currency platform and a predecessor to cryptocurrency, Arthur Budovsky, was found guilty of money laundering in January 2016. That case involved $6 billion and Budovsky was sentenced to 20 years in prison.
April 2016 saw the sole member and investment advisor of Market Natural Trading LLC was convicted of 23 counts of contempt of court, identity theft, wire fraud, and money laundering. That case involved $2.5 million and he was sentenced to 15 years in prison. In November of the same year, the President and COO of First Farmers Financial LLC was found guilty of selling $179 million in sham loans.
2017 – 2019
In this period, criminals discovered the potential that cryptocurrencies provide and they started their money laundering activities in the sector. In June 2017, Anthony J. Murgio was sentenced to 66 months in prison for laundering over $10 million through an internet-based Bitcoin exchange.
The Arkansas Senator Jake C. Files was found guilty of money laundering and bank fraud in January 2018. He used his position of power to acquire $1 million. On the other hand, the Texas State Securities Board issued a cease and desist order to Leadinvest.com. the order was issued for failure by the company to disclose information about its mining activities. The company also fraudulently sold unlicensed securities worth about $177 million.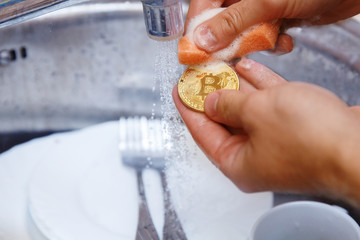 As the year progressed more incidents of money laundering and embezzlement through banks were recorded. Investors lost over $2.5 billion through bank money laundering activities in the US in 2018. On the flip side, crypto investors lost around $190 million in the same year through cryptocurrency money laundering schemes.
In 2019, money laundering within the crypto sector totaled around $30 million in the United States. On the other hand, criminals exploited the banking loopholes to 'wash' around $250 billion. The Standard Chartered Bank has been negligent to anti-money laundering protocols over the years. This time criminals exploited it and the US Federal Reserve fined the bank for criminal oversight.
2020 – Present
So far in 2020, no bank money laundering incidents have been recorded. However, experts and analysts believe that it is just a matter of time before some of them are unearthed. On the other hand, criminals have been relatively active in the cryptocurrency space.
In April 2020, the Federal Bureau of Investigations arrested Maksim Boiko, a Russian rapper, for money laundering using the disgraced BTC-e crypto exchange. He is accused of laundering almost $390,000.
A month later, NYC resident Vitalli Antonenko was charged with conspiracy to conduct payment card trafficking and crypto laundering. He was accused of selling credit card information and laundered the money totaling around $40,000 using bitcoin.
These are some of the major money laundering scams that have happened in the United States in the last ten years. Based on data collected, it is evident that criminals still use banks much more than they are using cryptocurrencies for money laundering activities.