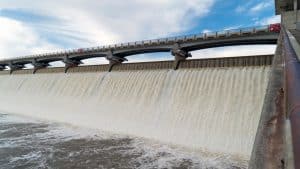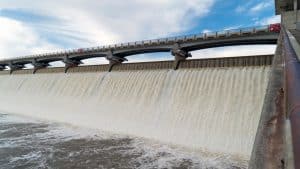 Chinese Government Crackdowns and Cheap Hydropower- Miners Migrate from North to South China
China-based bitcoin miners have started to migrate southbound from North China, according to local reports. The operators are having difficulties and are transitioning mining facilities for cheap hydro-powered electricity. Testimonials also show that 64 mining operations in the prefecture in … read more.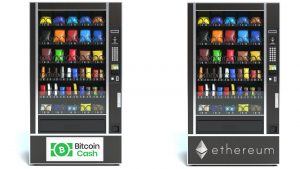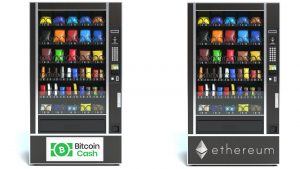 A Number of Hong Kong Vending Machines Support Bitcoin Cash Payments Over BTC
Just recently, cryptocurrency evangelist Roger Ver shared a video on Twitter that shows a number of vending machines in Hong Kong that accept bitcoin cash and ethereum, but not bitcoin. A bunch of people got upset at the Tweet, including … read more.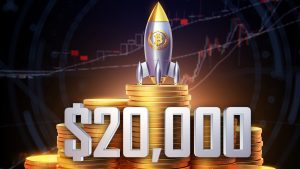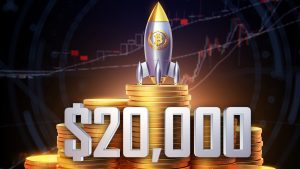 Bitcoin to Rise to $20K This Year Spurred by Government Money Printing and Covid-19: Bloomberg
Bloomberg has forecast bitcoin to reach its record high of $20,000, and possibly $28,000, this year. According to the company's June Crypto Outlook report, "something has to really go wrong for bitcoin not to appreciate in value." Bloomberg points to … read more.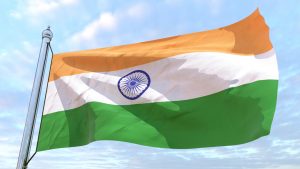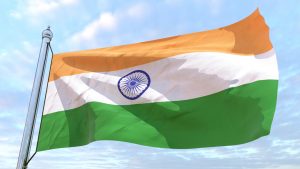 India's Crypto Trading Volume Soars Amid Economic Crisis
Despite the economic crisis, cryptocurrency trading platforms in India are reporting record-breaking volumes and new users. "People in India are betting big on bitcoin," Paxful's CEO said. "The Indian market holds great potential and importance for the future of the … read more.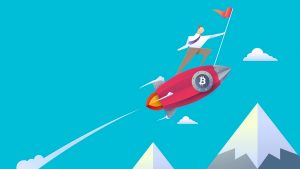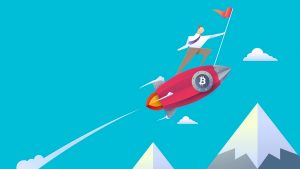 Report Shows Crypto Derivatives Volumes Soared 32% to a Record $602 Billion in May
Cryptocurrency derivatives trading volumes climbed 32% in May to a new record high of $602 billion, according to data analytics company Cryptocompare. Total spot volumes grew at a slower pace, rising 5% to $1.27 trillion in May, the London-based firm … read more.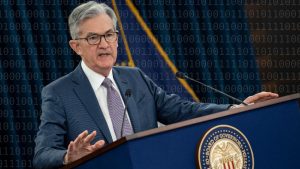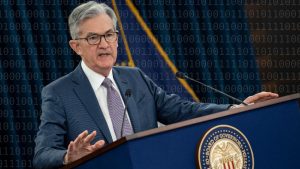 Fed Chair Jerome Powell Discusses Leveraging an Ethereum-Based Libor Replacement
The Federal Reserve's Chair, Jerome Powell has hinted at using an Ethereum-based interest reference rate in a transition from the London Interbank Offered Rate (Libor). Powell also detailed in a letter to Senator Tom Cotton (R-AR), that the Ethereum version … read more.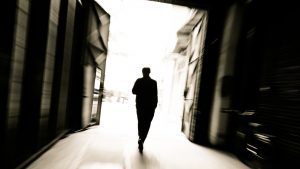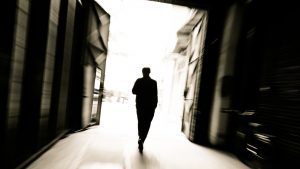 Patoshi Researcher Says "Altruistic" Satoshi Will Never Spend His 1.1M Bitcoin
Bitcoin founder Satoshi Nakamoto will never spend his "1.1 million bitcoins" because he is altruistic, Patoshi Pattern researcher Sergio Demian Lerner has said. The Patoshi Pattern exploits privacy flaws of an early protocol, v.01, to identify blocks possibly minded by … read more.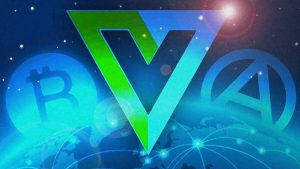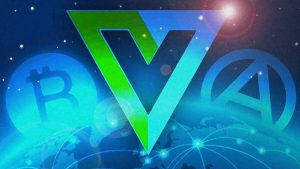 Carl Watner: The Tragedy of Political Government
"What is tragic about political government?" you might ask. Let us return to that question once we have examined the nature of political government and the State. In order to distinguish between government and other institutions in society we must … read more.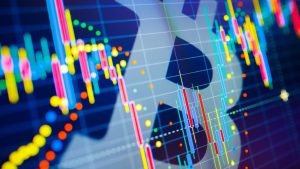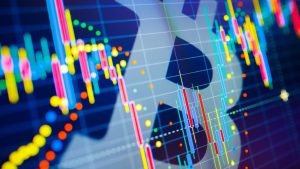 Bitcoin Trader: Google Helps Scam Crypto Trading App Look Legit in Reviews
Bitcoin Trader has been heavily promoting itself as the best and safest automated cryptocurrency trading app that can help people earn $1,300 a day. Numerous fake reviews and scam checks on Bitcoin Trader are highly ranked by Google, making this … read more.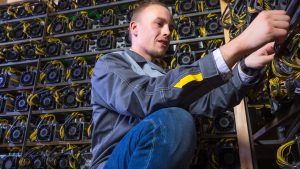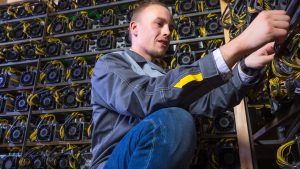 Bitcoin Hashrate Spikes to 120 Exahash: Difficulty Drops Allowing Miners to Rejoin the Competition
The Bitcoin hashrate is up this weekend after the network experienced it's fourth negative difficulty adjustment this year. The Bitcoin (BTC) protocol's difficulty adjustment dropped over 9% on June 4, giving miners who shut off their machines a chance to … read more.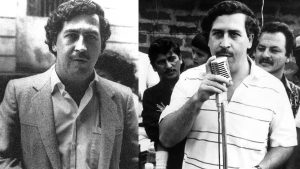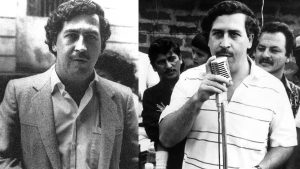 Pablo Escobar's Descendants Claim to Have Known Satoshi Nakamoto
Reports stemming from the financial columnist, Greg Thomson and the family of Pablo Escobar, claim the Escobar's know the mysterious creator of Bitcoin. Allegedly, the notorious Escobar's say that Satoshi Nakamoto was once known as a man named "Yasutaka Nakamoto." … read more.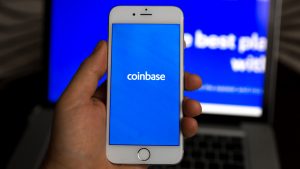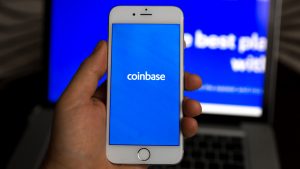 66% of Coinbase Users Willing to Leave the Exchange Due to Mounting Privacy Concerns
Two-thirds of people who use Coinbase are willing to leave the platform following reports that the U.S. exchange plans to sell user data to two government agencies for $250,000. Cryptocurrency trader and analyst John Rager carried out a poll on … read more.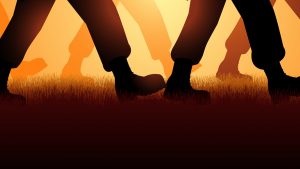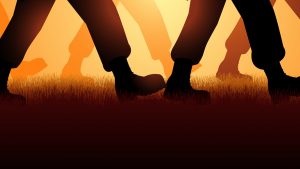 Bitcoin's March to $100K: A Number of Crypto Experts Who Believe the Price per BTC Touches Six-Digits
A number of analysts believe that at some point in the future, Bitcoin prices will touch the six-digit zone or $100,000 or more per unit. This price point has been predicted by a variety of experts and analysts including the … read more.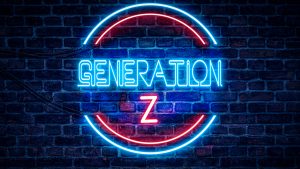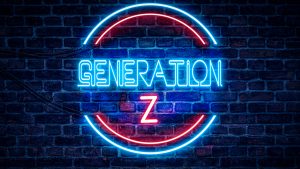 Leaked Pentagon War Game Shows Gen Z Using Bitcoin to Battle the Corrupt State
The United States has been creating military simulations, otherwise known as 'war games,' for years now. In fact, the Pentagon and various professional analysts created a permanent war gaming facility for simulations. This week a report indicates that Pentagon officials … read more.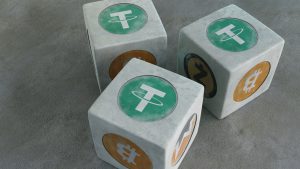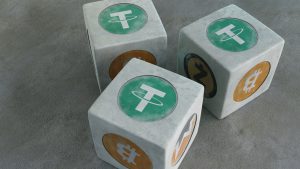 Poloniex, Bittrex Named in Lawsuit Involving the Alleged Tether-Fueled Crypto Pump
On April 3, the cryptocurrency community learned about 11 class-action lawsuits against various executives and digital asset companies. The law firm that filed the lawsuits is also involved with a class-action against Tether and Bitfinex for allegedly manipulating the price … read more.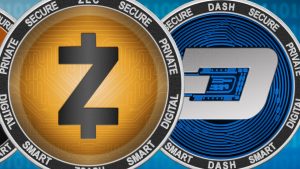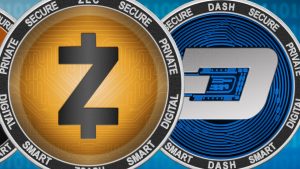 Not So Private: 99% of Zcash and Dash Transactions Traceable, Says Chainalysis
Chainalysis says it can track 99% of transactions involving Zcash, and almost all of Dash's – coins that both fancy themselves as private and untraceable. Now, that's because the majority of users do not utilize the optional privacy-enhancing features available … read more.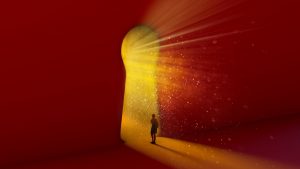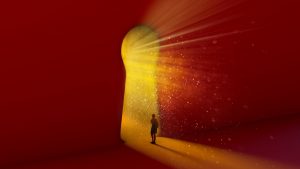 Loophole in U.S. Tax Law Could Allow Bitcoin Traders to Write off Unlimited Losses
A loophole in the U.S. tax law could allow qualified bitcoin traders to write off unlimited losses from their trading activities, according to an expert from crypto tax platform Coin Tracker. Traders, defined by U.S tax collection agency Internal Revenue … read more.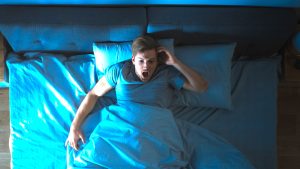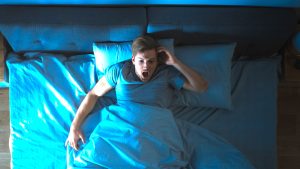 Nightmare Come True: User Pays $2.6 Million in Transaction Fees to Send $134 of Ether
A record ethereum transaction fee has been paid today: $2.6 million to transfer $134. The user probably mixed up the fields on the value of the transfer and the fee, eventually paying 10,668 ETH in fees, or $2.6 million, on … read more.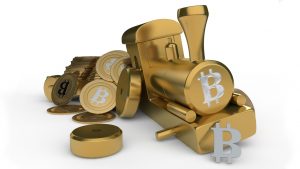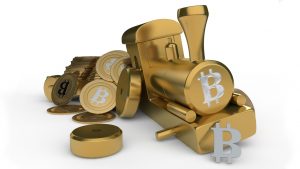 Market Update: Bitcoin Train Inches Toward $10K, Wild Predictions, Trillion Dollar Crypto Economy
On Wednesday, the market valuation of all 5,000+ cryptocurrencies is worth around $277 billion after a few coins gathered decent gains during the morning trading sessions. Today, bitcoin is trading for over $9,783 per unit and many traders believe the … read more.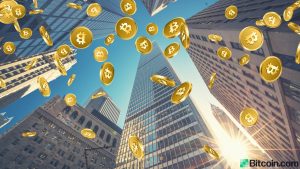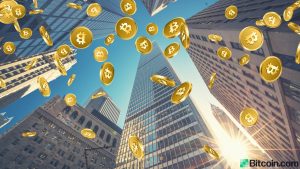 80% of US and European Institutional Investors Find Cryptocurrency Appealing: Survey
A new survey of about 800 institutional investors in the U.S. and Europe shows strong cryptocurrency adoption, particularly bitcoin. About 80% of institutions said they find cryptocurrency appealing, and 60% believe cryptocurrencies have a place in their portfolios. Crypto Appeals … read more.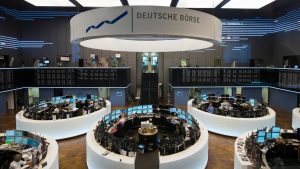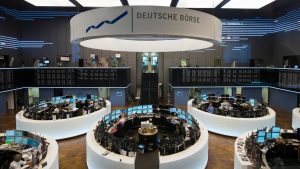 London's ETC Group to List Centrally Cleared Bitcoin ETP on Deutsche Börse's Xetra
A UK-based financial services company will list a centrally cleared bitcoin exchange-traded product (ETP) on Deutsche Börse's Xetra electronic trading market later this month. In a statement released on June 9, Etc Group said the contract, known as Bitcoin Exchange … read more.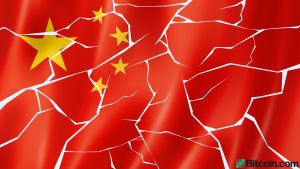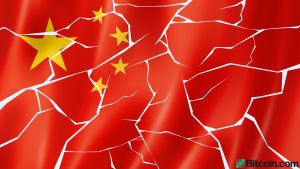 Chinese Authority Freezes Thousands of Cryptocurrency Traders' Bank Accounts
Several thousands of bank accounts belonging to cryptocurrency traders have reportedly been frozen by Chinese police as a result of an extensive crackdown on illicit activities. Frozen accounts are not necessarily involved in wrongdoing and supposedly can be unfrozen if … read more.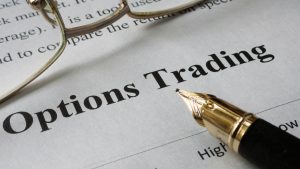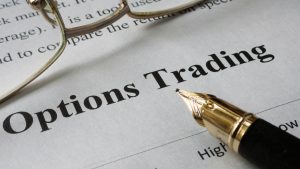 Data Shows Bitcoin Options Markets Are Maturing Much Faster Than Futures
Data from the crypto analytical firm Skew.com shows that bitcoin options are maturing much faster than the futures markets launched in December 2017. Skew's data shows that the open interest in bitcoin options has risen significantly in the last few … read more.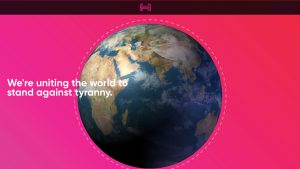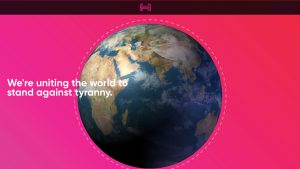 Bolstering Privacy: Human Rights Foundation Donates $50K Toward Bitcoin Mixing Development
On June 10, 2020, the Human Rights Foundation (HRF) launched a fund that is dedicated to the development of tools that make the Bitcoin network "more private, decentralized, and resilient." HRF's initial gift of $50,000 will be given to the … read more.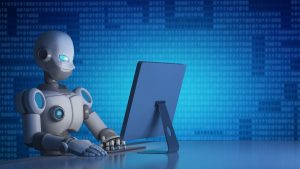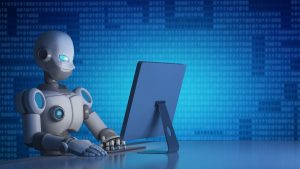 Speculation Rife as User Pays a Second $2.6 Million Fee in Ether Transaction
History repeated itself on Thursday, after the Ethereum blockchain processed another transfer with fees of $2.6 million – the second such unusual, record-fee transaction in 24 hours. A user sent 350 ether (ETH), worth about $86,400 and paid 10,668 ETH, … read more.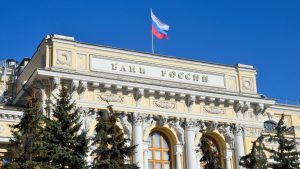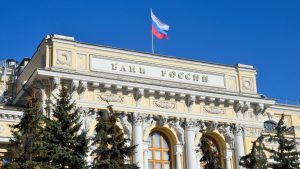 Russian Ministry Slams Bill to Ban Crypto — Experts Warn Easy to Bypass, Creates Black Market
Russia's Ministry of Economic Development has informed parliament of its disapproval of the bill to ban cryptocurrency. Experts say a ban will be ineffective as people can use technology to bypass it, leading to the creation of an "uncontrolled black … read more.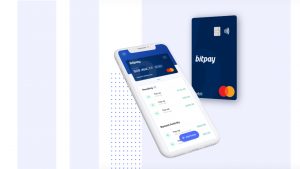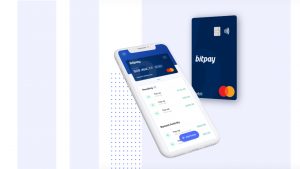 Bitpay Reveals Crypto-to-Fiat Prepaid Mastercard, Firm's Flagship Visa Card Ends in December
On June 11, 2020, the cryptocurrency payment services provider, Bitpay announced the firm is launching a prepaid Mastercard that can be loaded with a variety of digital assets. The Atlanta-based company says the card can be spent anywhere Mastercard is … read more.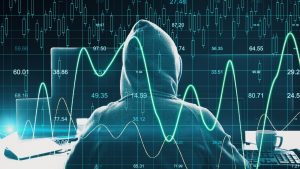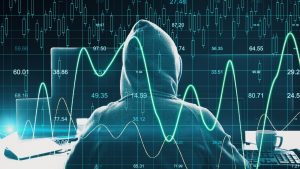 Bitfinex Hackers Move Another $4.1 Million Bitcoin in Their Biggest Pay Day Yet
Cyber-thieves from the Bitfinex hack of four years ago continue to cash out, this time transferring the equivalent of $4.1 million in bitcoin to an unknown wallet address. Crypto tracking tool Whale Alert reports that hackers moved 416 bitcoin (BTC) … read more.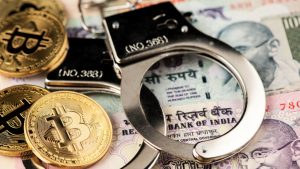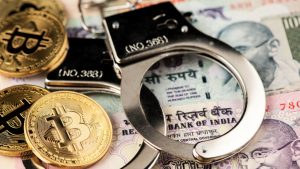 Indian Government Reconsiders Banning Cryptocurrency: Report
The Indian government is reportedly reconsidering a plan to ban cryptocurrency and the finance ministry has initiated related inter-ministerial consultations. The move is supposedly spurred by the supreme court quashing the banking ban imposed by the central bank, the Reserve … read more.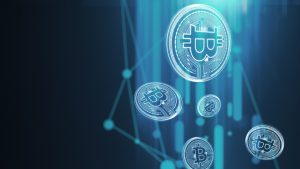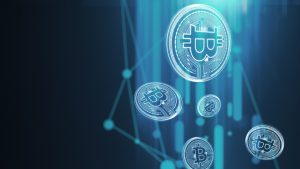 Singapore's Three Arrows Capital Buys 6% of Grayscale's $3.5 Billion Bitcoin Fund
Three Arrows Capital Ltd has bought a 6.26% stake of the $3.5 billion Grayscale Investment's Bitcoin Trust. According to a filing with the U.S. Securities and Exchange Commission (SEC), the Singapore-based crypto hedge fund snapped up the equivalent of 21 … read more.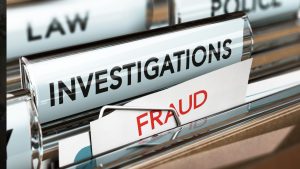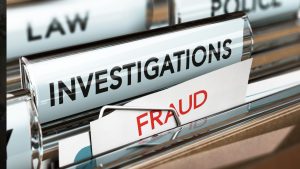 Canadian Regulator Unveils the Truth Behind Collapsed Crypto Exchange Quadrigacx
The Ontario Securities Commission (OSC) has completed its investigation of what happened to the defunct cryptocurrency exchange Quadrigacx which owes over 76,000 clients a combined $215 million in assets. Supposedly deceased, its founder Gerald Cotten was found to have committed … read more.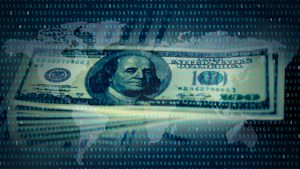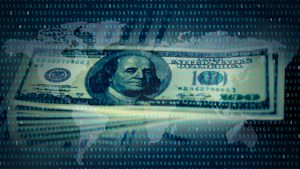 US Financial Services Committee Hearing Discussed the Creation of a 'Digital Dollar'
On June 11, 2020, the United States Congress Financial Services Committee held a remote hearing about the creation of a "digital dollar." A number of well known individuals participated including the former Chairman of the U.S. Commodity Futures Trading Commission, … read more.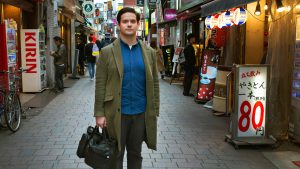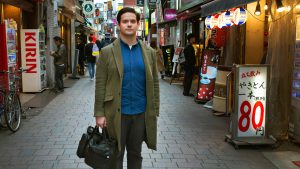 Japanese Court Upheld Former Mt Gox CEO's Conviction for Manipulating Data
A Japanese high court upheld the Tokyo-based lower court's decision to reject the former Mt Gox CEO's appeal. Mark Karpeles was arrested in 2015 and accused of "manipulating electronic data" and managed to duck embezzlement charges. The former boss of … read more.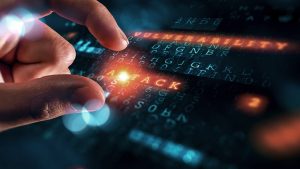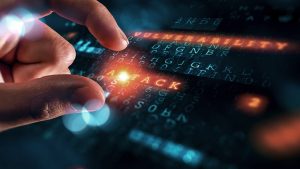 Ethereum's $5.2 Million Fee Scandal Explained: Exchange Held to Ransom by Hackers
Hackers are holding an unnamed crypto exchange to ransom after an alleged cyber-attack forced the Ethereum blockchain to facilitate two separate transactions at a cost of $5.2 million in fees, new information suggests. The hackers may have gained access to … read more.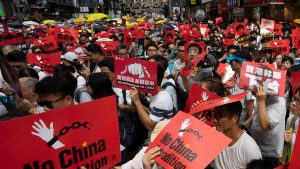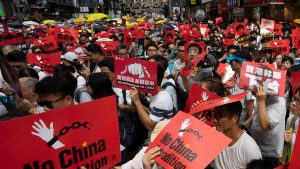 China's Government Fuels Stablecoin Economy: Hong Kong Protesters, Singapore and Mainland Residents Flee Capital Controls
A recent study published by Amun researcher, Eliézer Ndinga, shows that USD-pegged stablecoins are being leveraged in Hong Kong as "vehicles for capital control flight." The report shows how individuals from mainland China, Singapore, and Hong Kong are moving their … read more.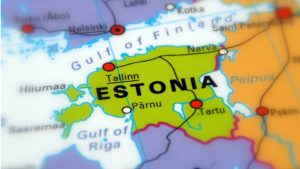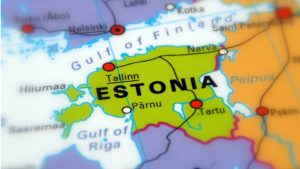 Estonia Revokes 500 Crypto Firms' Licenses After $220 Billion Money Laundering Scandal
Estonia has canceled 500 cryptocurrency firms' licenses, about 30% of the total, as part of a crackdown on illicit financial flows following a $220 billion money-laundering scandal involving Danske Bank. Regulators are concerned that bitcoin exchanges and other crypto companies … read more.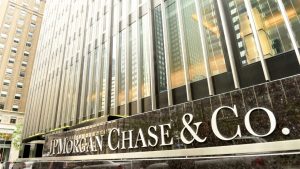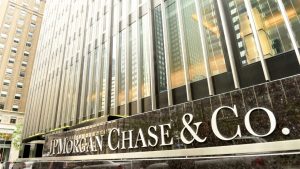 JPMorgan: Bitcoin's Market Structure More Resilient Than Currencies, Equities, Treasuries and Gold
JPMorgan's strategists have reportedly found bitcoin's market structure to be more resilient than those of currencies, equities, Treasuries, and gold. In a new report on bitcoin's stress test, JPMorgan wrote that cryptocurrencies have "longevity as an asset class." In a … read more.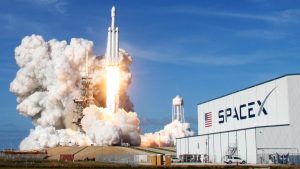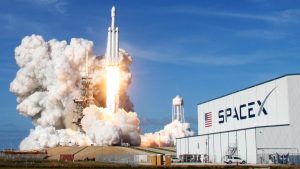 Spacex Bitcoin Scam Features BTC Giveaway, Elon Musk, and NASA Launch
A Spacex bitcoin scam has frequently appeared on Youtube, claiming to give away BTC. Its promo video features the recent Spacex launch with two NASA astronauts and an interview with Spacex and Tesla CEO Elon Musk. The scammers claim that … read more.