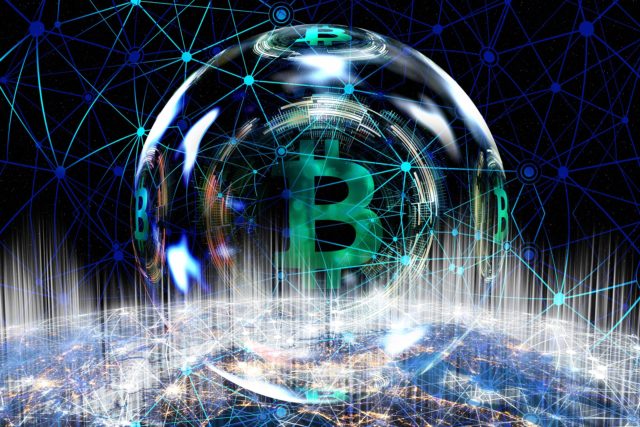 French international soccer striker Kylian Mbappe filed a complaint on March 31. He was agitated by the unauthorized use of his name and image on a crypto scam network. Local authorities have taken up this matter, and an investigation is underway to get to the bottom of this matter.
The Paris Saint-Germain striker allegedly filed this complaint of fraud with French police. He reported the matter after he discovered that his photo was used to encourage people to sign up for the dark web tender.
According to a publication by a local French newspaper, L'Équipe, Mbappe was impersonated in various online advertisement scam campaigns for cryptocurrencies, including Bitcoin. The publication states that the alleged scam involves a crypto acquisition scheme.
All these advertising posts cited multiple false statements by Mbappe. He purportedly said that the formula offered by the network was miraculous, and people could become a millionaire in a period of two to three months.
Fake Advertising Articles
One of these crypto scam adverts is reported to have started circulating with the title:
"The latest investment by Kylian Mbappe put the experts under pressure and frightened the big banks."
This scam said that Mbappe had told his followers to start participating in Bitcoin trading and investment when they had the chance since banks would soon stamp them out. It went ahead to purport that Mbappe said:
"What made me successful was taking advantage of new opportunities quickly, without hesitation."
The head of the Central Office for the Suppression of Financial Crime who is working with the French Judicial Police, Anne-Sophie Coulbois, spoke to the local newspapers. She released a statement to the local reporters explaining the modus operandi of this kind of scam:
"These pages are used to impersonate future victims, save your contact details, then an alleged vendor calls them to explain the procedure for investing, but there is never a product that is invested in."
The French investigators confirmed that this kind of scam uses the good image of celebrities to convince unsuspecting investors to put their money in different virtual currencies. These cybercriminals use call centers from around the world. They contact clients and convince them to invest. Whenever the clients commit their money, the con artists disappear into the wind.
Mbappe's Twitter Account Hacked in Another Crypto Scam In 2019
Cybercriminals have repeatedly targeted Mbappe. It is not the first time that he has found himself in the middle of shady cryptocurrency schemes. His name has been used without permission in the past. In most cases, the schemers behind these activities targeting gullible unsuspecting investors.
In April 2019, reports emerged that Mbappé's official Twitter account had been compromised. After it was hacked, tweets were posted where he allegedly encouraged his fans and followers to invest in various crypto scams.
According to official reports from the Financial Markets Authority of France, they got almost 1,100 complaints related to scams of this type in 2018. During that year, scams of this nature ended up stealing around 55.5 million Euros.
Most cryptos are still sold and purchased at exchanges despite their decentralized nature. Although the exchanges make it easier for investors to find coins to invest in, there are no global regulatory measures set in place to oversee such exchanges. Most of these platforms are unregulated and operate entirely online.
Furthermore, many investors are turning to crypto-assets in search of stability for their portfolio during these uncertain times in the global economy markets in the wake of COVID-19. the surging traffic is also attracting criminal elements. They manage to thrive since the nascent industry is still unregulated.
Hence, it becomes challenging to determine who is exchanging, offering, buying, and selling crypto. Scammers take advantage of the 'murky waters' to defraud people who are still unfamiliar with virtual coins. Just like the case with the latest Mbappe case, most of the scammers adopt the 'get rich quick' strategy.
It is not the first time that sports personalities and celebrities have been involved in such incidents. On March 3, District Judge Charles Pannell dismissed a lawsuit involving securities fraud charges against rapper 'T.I.' He was accused of selling Flik tokens for his company's initial coin offering (ICO) during August 2017. The judge never found any concrete evidence of securities violations, and the rapper was acquitted of the charges.
With such cases seemingly on the rise, regulators should be aware of how such scams function and fix them accordingly.