A blend between a sculpture and a residence, the Kendrick Bangs Kellogg's High Desert House in Joshua Tree is organically ingrained into the rocky landscape. The sculpted exterior is formed by cast concrete slabs, was started in 1988 finished 1993 but its interior designer, John Vugrin, spent another few years with the finishing touches.
The skeleton of the home — also known as the Doolittle House—is formed by 26 concrete columns sunk seven feet into the bedrock. Its interior continues the same artistic approach with custom-made pieces and bronze accents.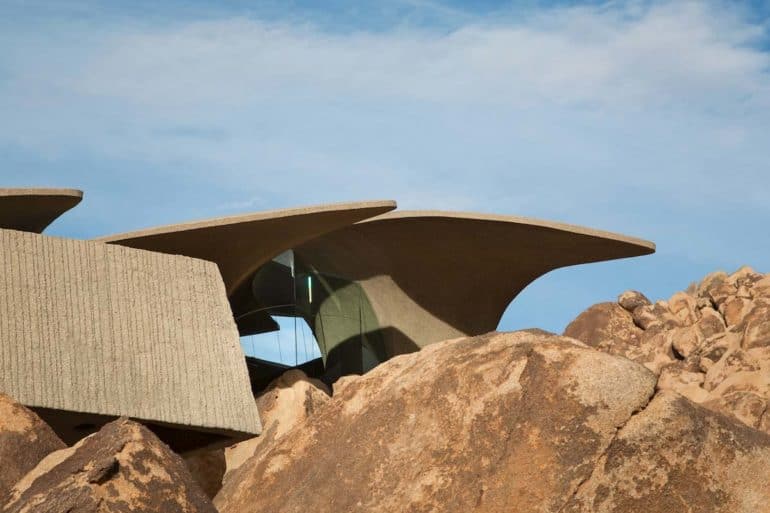 Massive boulders are incorporated into the design, propping up the fireplace and kitchen counters. Stone floors and cement walls complete the monolithic aesthetic while gaps in the facade soften the palette with natural light.
Sculptural Desert Home in Joshua Tree Is a Masterful Display of Organic Forms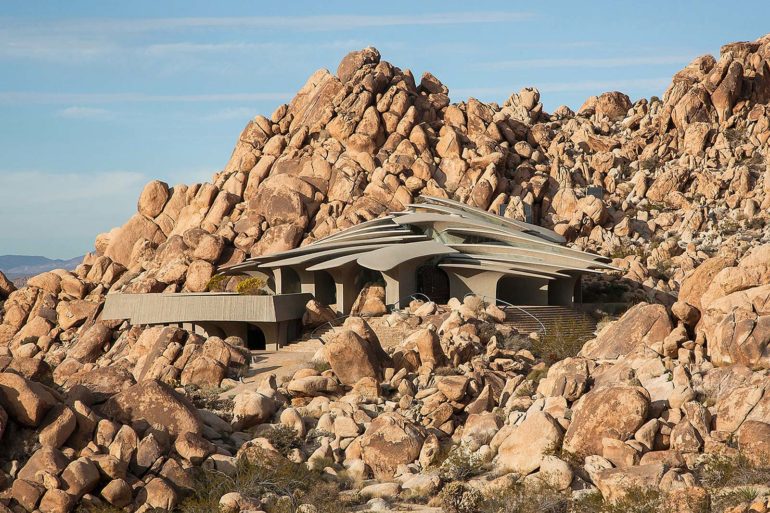 Kellogg entrusted the interior design to longtime collaborator John Vugrin, who spent the next two decades meticulously crafting every custom detail of the home, from door handles and light switches to fences and chairs. Vugrin continued working on the interiors until 2014, when the house was eventually sold for $3 million.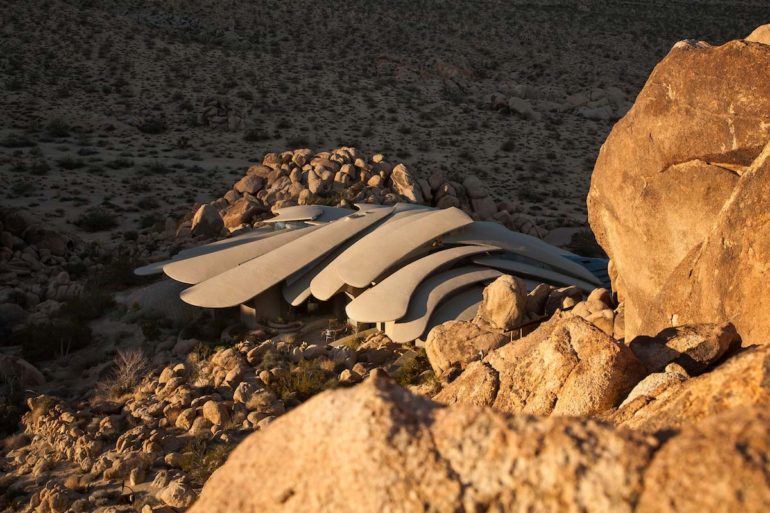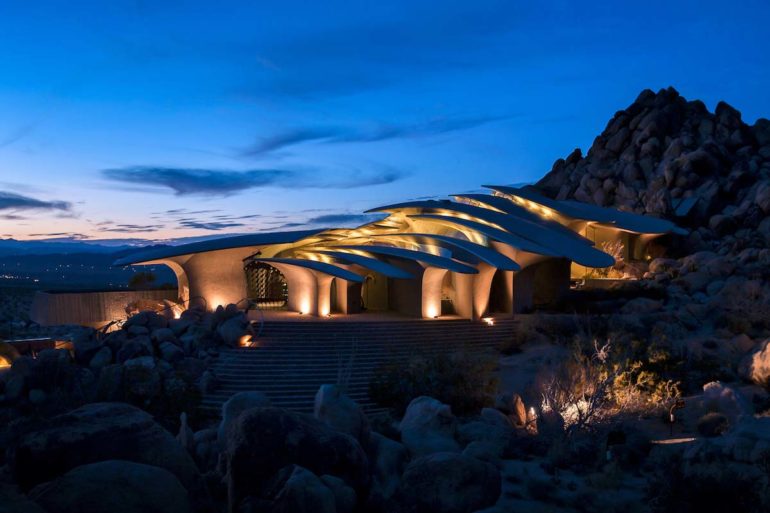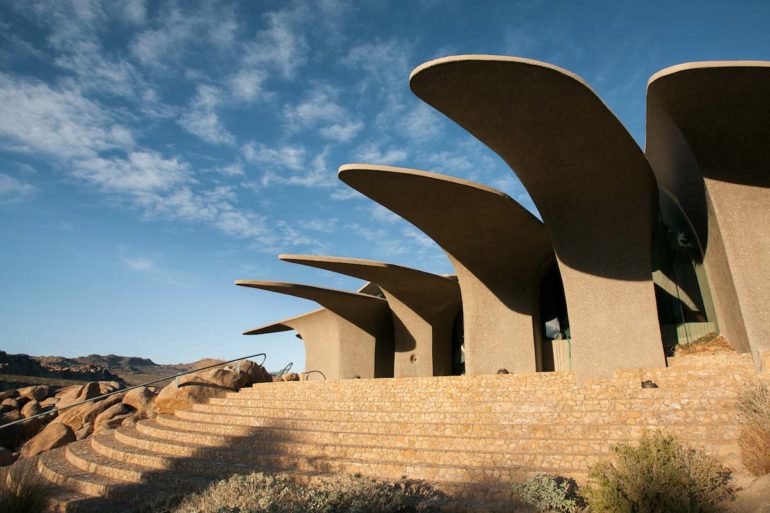 "The furniture in the Desert House is an echo of what the Doolittles were into and the desert environment: the colors and shapes are very 'Joshua Tree,' those skeletal shapes suggest themselves," John Vurgin said about the house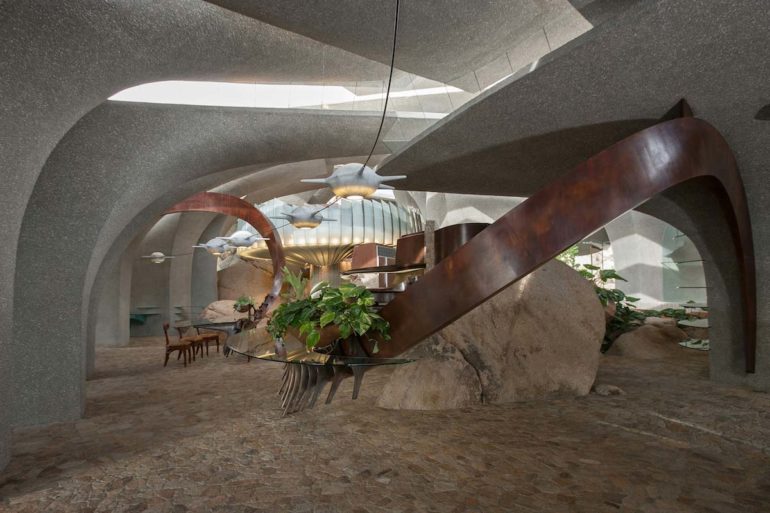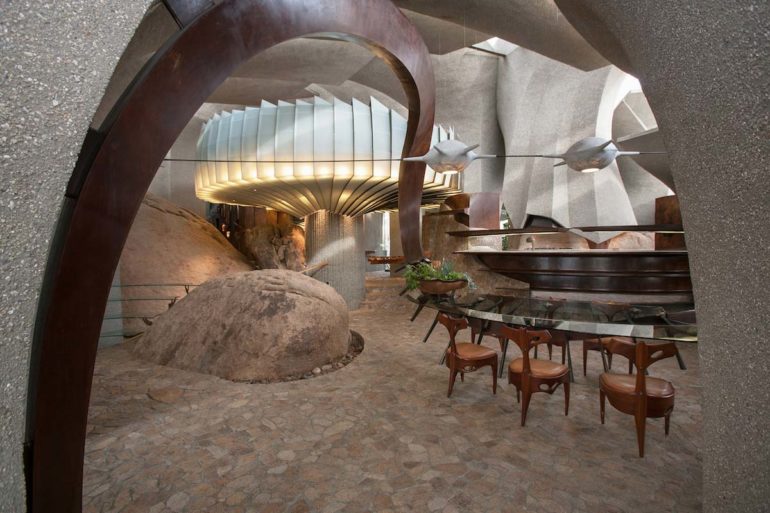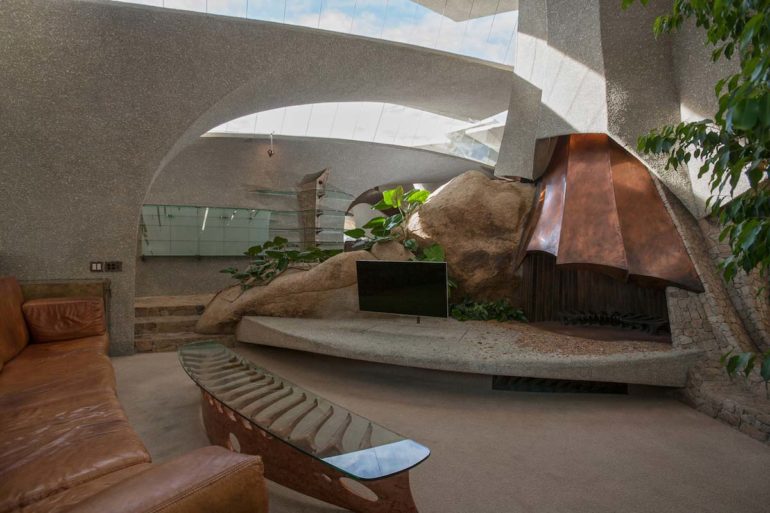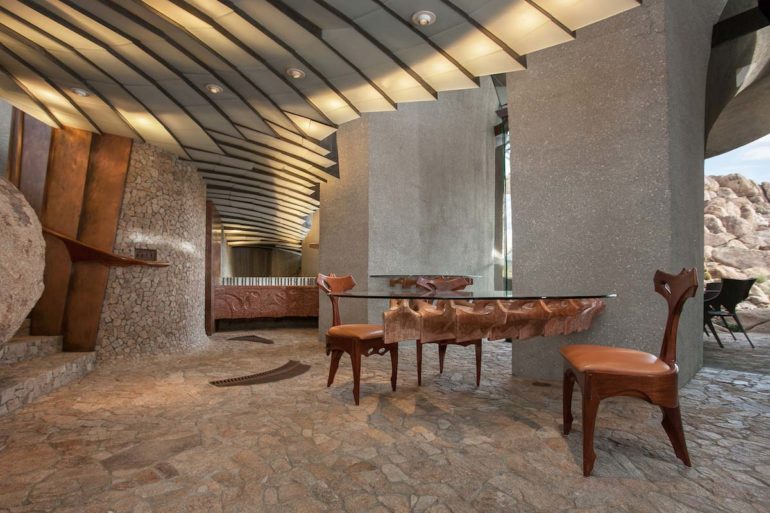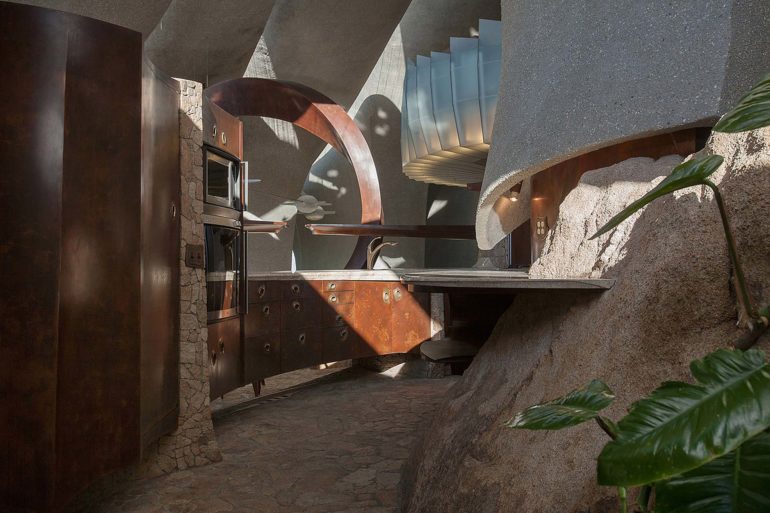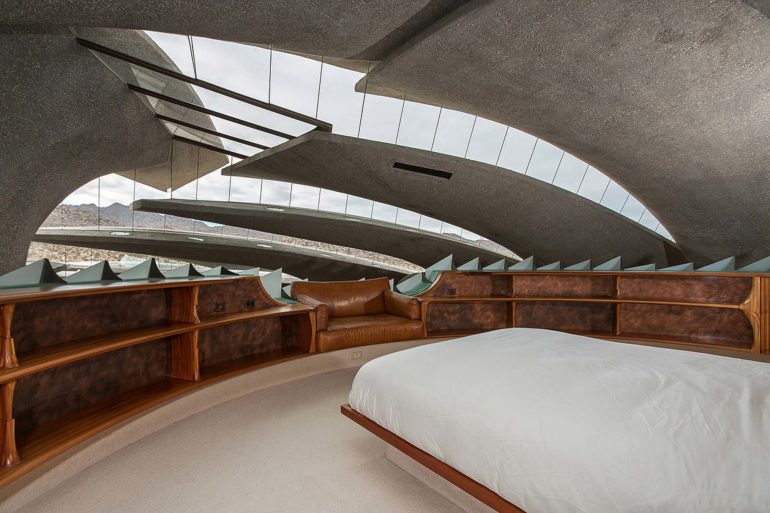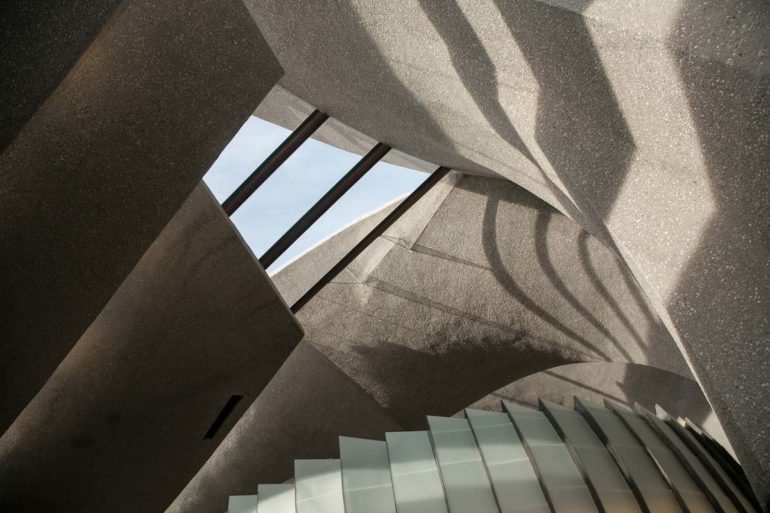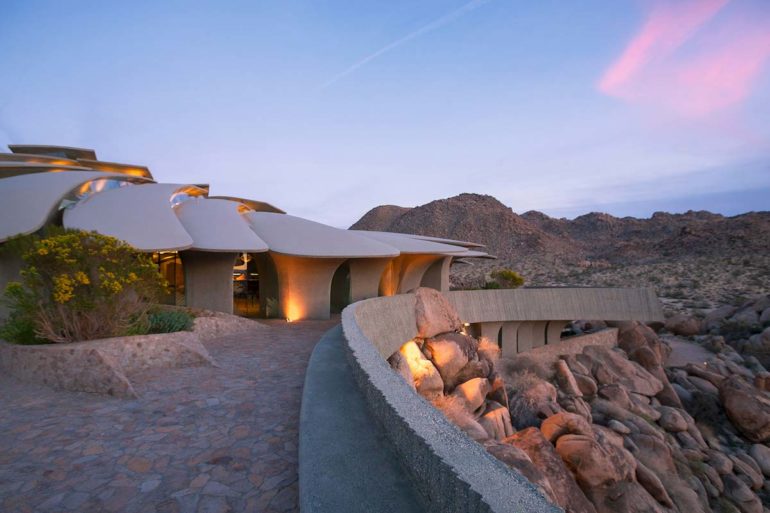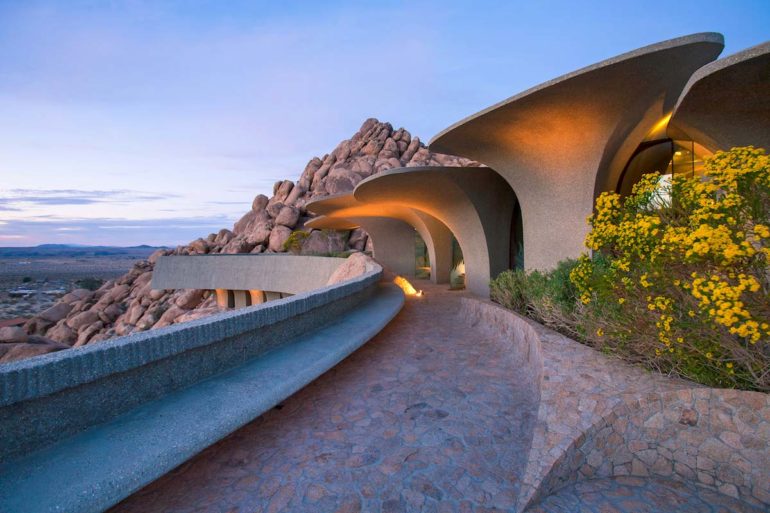 Photography by Lance Gerber // Nuvue Interactive
www.organicmodernestate.com