YouTube has implemented many aggressive measures against crypto-related content. However, the platform is having challenges discovering a major scam that involved cryptocurrency.
On March 23, the crypto community discovered a bogus YouTube account that impersonated Brad Garlinghouse, CEO of Ripple blockchain company. The account was promoting a fake airdrop scam.
The surge in popularity of blockchain, bitcoin, and other cryptocurrencies has also attracted an ever-increasing number of fraudsters and scams. Despite the many warnings by authorities and watchdog agencies, people still fall into traps of these cybercriminals.
Blockchain is evolving daily with new inventions entering the market even as the global economy faces uncertainties due to the spread of the coronavirus pandemic.
Video With Fake XRP Airdrop Uploaded on March 19
The scammer's account has around 277,000 subscribers. Strangely, it has only one video that promotes a fake giveaway in XRP cryptocurrency. The video description advances a bogus airdrop of 50million XRP tokens and has already amassed more than 85,000 views currently.
Even though the video is not a fake since it features a real interview that Garlinghouse gave in February 2020, the scammer lies in the video description. The Ripple CEO took some time to react to the scam alert despite reports mentioning him.
Interestingly, the video description presents users with a fake airdrop contest taking place from March 20 up to March 25, according to the video description. The criminal asks users to send 2,000 XRP to 500,000 XRP to become eligible to 'participate' in exchange for instant airdrop of 20,000 to 5 million XRP.
For instance, the fraudster promises to send 2.5 million XRP back in exchange for sending 250,000 XRP ($40,000) to his/her crypto address. Currently, the address has more than 5,135 XRP ($800).
Scammers are Acquiring YouTube Channels With Many Subscribers
A co-founder of crypto podcast SPQR Media was the first to report on the YouTube scam via his Twitter account on March 23. He insisted in a later tweet that the scam channel was still up and running and still getting funding for YouTube promotion.
https://twitter.com/AndySpqr/status/1242233214170804225?s=20
@Andy_SPQR told reporters that he noticed the scam page on March 23 when an ad popped up on his YouTube feed.
The SPQR co-founder said that he instantly tweeted to report on the scam as the YouTube account had a large number of subscriptions with just a single video even though the description promised a free XRP airdrop scam. The reason for the scam is that YouTube permits users to buy channels from one another, according to the executive. He commented:
"I think what's happening is these scammers are purchasing YouTube channels with large numbers of subscribers and then deleting all content and uploading that video. I think that's how they can maintain a presence on YouTube."
Brad Garlinghouse Responded
Ripple CEO Brad Garlinghouse vehemently condemned the cybercriminals behind the fake YouTube account. He was perturbed that these scammers tried to dupe viewers into participating in an XRP giveaway scam. Reports of the fraud started circulating on social media on March 23.
After learning about this scheme, Garlinghouse blasted the cybercriminals in several tweets.
"Enough is enough – in a time of global crisis, when people are especially vulnerable – social platforms need to hold scammers (crypto and otherwise) accountable for stealing money from innocent victims with fake giveaways."

"My semi-annual PSA: @Ripple and I have not, nor will we ever, conduct a giveaway like the scams that continuously pop up impersonating me on @YouTube, @Instagram, @Twitter, etc. Action needs to be taken – more to come soon."
In the meantime, crypto forensics experts from Xrplorer reported another scam that they allege has resulted in the loss of massive amounts of XRP. The scam consists of fake "Ledger Live" extensions hosted on the Google Chrome web browser. That scheme has enabled scammers to steal roughly 1.4 million XRP successfully. The thieves are allegedly cashing out on the HitBTC crypto exchange.
Ripple Advises Users and Potential Investors
In response, Ripple has published a new blog post on giveaway scams. In that context, it has insisted that the company and its executives have never offered or will never offer any digital assets to the public freely.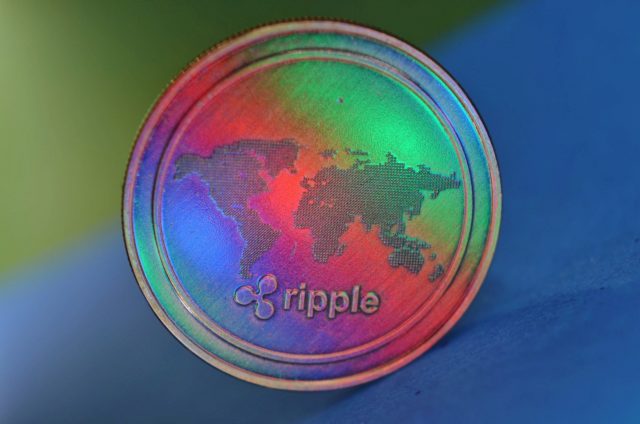 Users and potential investors are advised to research any advertised giveaway by authenticating it on the reported company's website and official social media channels. The post reads:
"In many cases, the first warning that a giveaway ad is a scam is that to receive the reward, you must first send money and/or provide your personal financial account information. For any real sweepstakes, winnings are always free and never ask for money or financial account information upfront."
The company is also requesting assistance to catch the criminals. It has even hired external cybersecurity and digital threat intelligence vendor to assist in the reporting and takedown actions. Moreover, it has created a submission form for the community to report any strange and unusual activity.
Youtube Launched A Crypto Scam War in Late 2019
The YouTube scam comes after the platform started a war against crypto content makers on its platform. On March 10, YouTube deleted another batch of crypto-related videos from two different channels.
Late last year, YouTube deleted crypto content from some of the major players in the industry. Sometime later, the platform admitted that some of the deletions were a mistake. A lot of crypto YouTubers suggested shifting to blockchain-based video hosting platforms for content-sharing purposes.
With the latest scam video emerging on YouTube, the crypto community is still disgruntled by the response from the platform. Whether the criminals will be caught or not, time will tell since the authorities and experts are still investigating the issue.