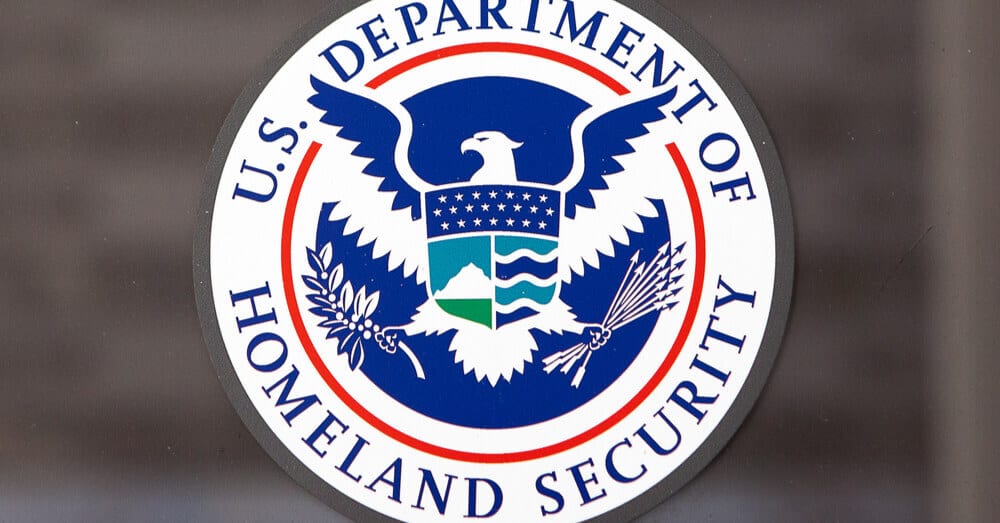 The DHS is hoping for a project that can authenticate 'essential worker' status and provide a digitalised supply chain traceability systems
The United States Department of Homeland Security is looking to fund startups that offer interoperable, blockchain-based anti-counterfeiting projects through its Silicon Valley Innovation Program (SVIP).
The announcement was made during a virtual industry day celebration yesterday. SVIP officials are offering new use cases to startups, along with $800,000 in funding and a potential contract with the government. The initiative indicates the increasing interest of the DHS in startups building blockchain solutions.
"We are in the business of finding global talent to solve our local problems," said Anil John, SVIP's technical director at the event. SVIP had previously funded start-ups like SecureKey, Digital Bazaar, and Mavennet for blockchain-based projects that built everything from data-securing Border Patrol camera platforms to timber credential mechanisms. Millions were handed out in funding for these projects as a part of a program by the Science and Technology Directorate.
This time around, the DHS is looking for deployable tools for the Privacy Office, US Customs and Border Protection (CBP), and the US Citizenship and Immigration Services (USCIS). SVIP authorities are looking for interoperable, blockchain-based anti-counterfeiting projects that provide an alternative to Social Security numbers, supply chain traceability projects and projects that can help authenticate essential workers' licenses.
Blockchain-based startups are being encouraged to pitch projects that can put an end to the everyday privacy issues associated with social security numbers by coming up with an alternative:
"We're not out there to replace SSN, we are there to create something that people can share back and forth without leaking [personally identifiable information]," said David Linder, the senior director for Privacy Policy and Oversight at DHS.
The DHS is also seeking blockchain-based projects that will help authenticate the essential status of workers, in the wake of the restrictions due to the COVID-19 pandemic. "Both their border services agencies and ours are having challenges at the border when someone shows up and says 'I am an essential person conducting trade that is allowed by treaty or permission,'" Linder explained. The authorities hope that such a project will make it easier for essential workers who are travelling across borders to verify their credentials.
Startups can also pitch projects that address the limitations faced by supply chain traceability, especially in the areas of food safety, e-commerce and natural gas. Customs and Border protection authorities are in favour of a verifiable fully digitalized system that can effectively replace the present paper-based system.
Vincent Annunziato, director of CBP's business transformation division pointed at Walmart's efforts in tracking greens using blockchain and stated that such a project would improve efficiency and trustability.
"The government is starting to look at reinventing its processes in a way that's never been done before," he said.