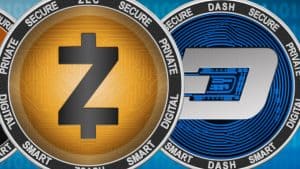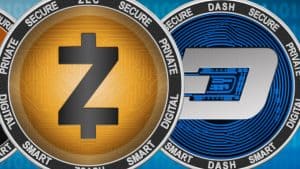 Not So Private: 99% of Zcash and Dash Transactions Traceable, Says Chainalysis
Chainalysis says it can track 99% of transactions involving Zcash, and almost all of Dash's – coins that both fancy themselves as private and untraceable. Now, that's because the majority of users do not utilize the optional privacy-enhancing features available … read more.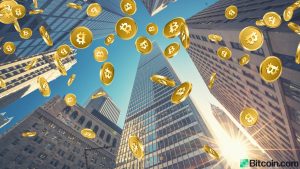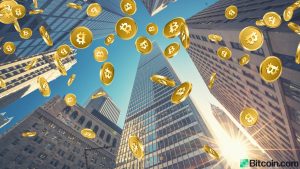 80% of US and European Institutional Investors Find Cryptocurrency Appealing: Survey
A new survey of about 800 institutional investors in the U.S. and Europe shows strong cryptocurrency adoption, particularly bitcoin. About 80% of institutions said they find cryptocurrency appealing, and 60% believe cryptocurrencies have a place in their portfolios. Crypto Appeals … read more.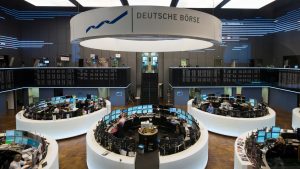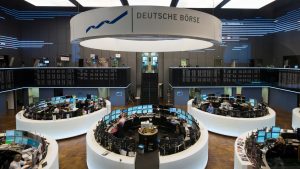 London's ETC Group to List Centrally Cleared Bitcoin ETP on Deutsche Börse's Xetra
A UK-based financial services company will list a centrally cleared bitcoin exchange-traded product (ETP) on Deutsche Börse's Xetra electronic trading market later this month. In a statement released on June 9, Etc Group said the contract, known as Bitcoin Exchange … read more.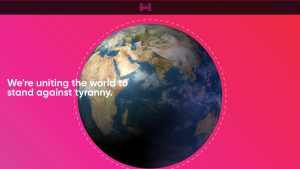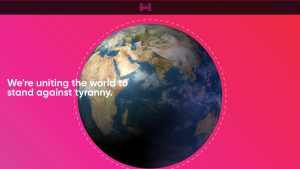 Bolstering Privacy: Human Rights Foundation Donates $50K Toward Bitcoin Mixing Development
On June 10, 2020, the Human Rights Foundation (HRF) launched a fund that is dedicated to the development of tools that make the Bitcoin network "more private, decentralized, and resilient." HRF's initial gift of $50,000 will be given to the … read more.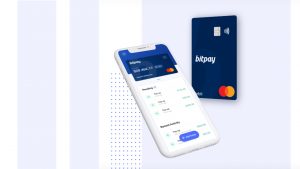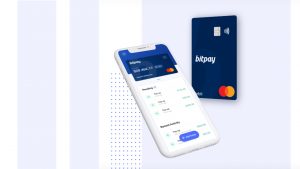 Bitpay Reveals Crypto-to-Fiat Prepaid Mastercard, Firm's Flagship Visa Card Ends in December
On June 11, 2020, the cryptocurrency payment services provider, Bitpay announced the firm is launching a prepaid Mastercard that can be loaded with a variety of digital assets. The Atlanta-based company says the card can be spent anywhere Mastercard is … read more.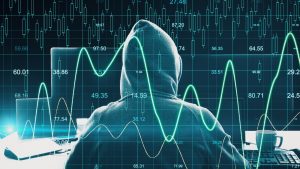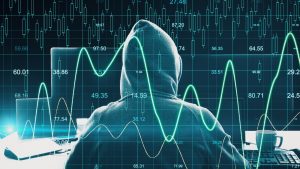 Bitfinex Hackers Move Another $4.1 Million Bitcoin in Their Biggest Pay Day Yet
Cyber-thieves from the Bitfinex hack of four years ago continue to cash out, this time transferring the equivalent of $4.1 million in bitcoin to an unknown wallet address. Crypto tracking tool Whale Alert reports that hackers moved 416 bitcoin (BTC) … read more.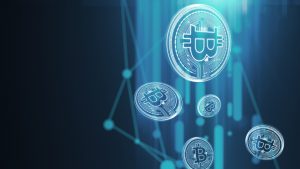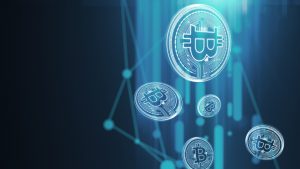 Singapore's Three Arrows Capital Buys 6% of Grayscale's $3.5 Billion Bitcoin Fund
Three Arrows Capital Ltd has bought a 6.26% stake of the $3.5 billion Grayscale Investment's Bitcoin Trust. According to a filing with the U.S. Securities and Exchange Commission (SEC), the Singapore-based crypto hedge fund snapped up the equivalent of 21 … read more.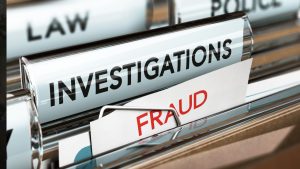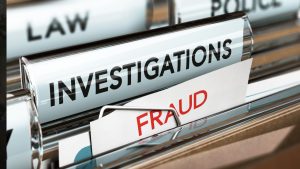 Canadian Regulator Unveils the Truth Behind Collapsed Crypto Exchange Quadrigacx
The Ontario Securities Commission (OSC) has completed its investigation of what happened to the defunct cryptocurrency exchange Quadrigacx which owes over 76,000 clients a combined $215 million in assets. Supposedly deceased, its founder Gerald Cotten was found to have committed … read more.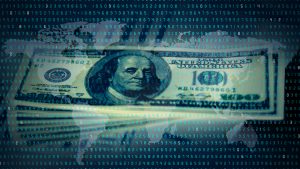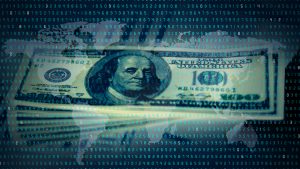 US Financial Services Committee Hearing Discussed the Creation of a 'Digital Dollar'
On June 11, 2020, the United States Congress Financial Services Committee held a remote hearing about the creation of a "digital dollar." A number of well known individuals participated including the former Chairman of the U.S. Commodity Futures Trading Commission, … read more.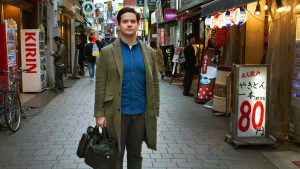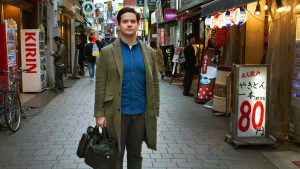 Japanese Court Upheld Former Mt Gox CEO's Conviction for Manipulating Data
A Japanese high court upheld the Tokyo-based lower court's decision to reject the former Mt Gox CEO's appeal. Mark Karpeles was arrested in 2015 and accused of "manipulating electronic data" and managed to duck embezzlement charges. The former boss of … read more.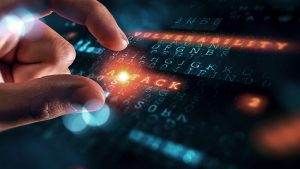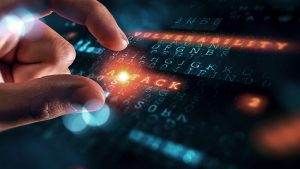 Ethereum's $5.2 Million Fee Scandal Explained: Exchange Held to Ransom by Hackers
Hackers are holding an unnamed crypto exchange to ransom after an alleged cyber-attack forced the Ethereum blockchain to facilitate two separate transactions at a cost of $5.2 million in fees, new information suggests. The hackers may have gained access to … read more.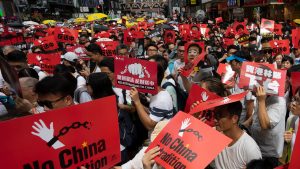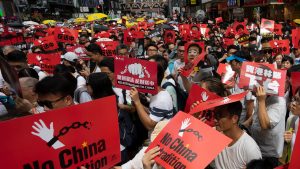 China's Government Fuels Stablecoin Economy: Hong Kong Protesters, Singapore and Mainland Residents Flee Capital Controls
A recent study published by Amun researcher, Eliézer Ndinga, shows that USD-pegged stablecoins are being leveraged in Hong Kong as "vehicles for capital control flight." The report shows how individuals from mainland China, Singapore, and Hong Kong are moving their … read more.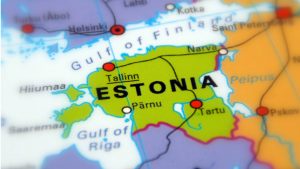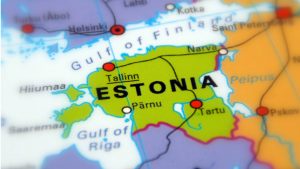 Estonia Revokes 500 Crypto Firms' Licenses After $220 Billion Money Laundering Scandal
Estonia has canceled 500 cryptocurrency firms' licenses, about 30% of the total, as part of a crackdown on illicit financial flows following a $220 billion money-laundering scandal involving Danske Bank. Regulators are concerned that bitcoin exchanges and other crypto companies … read more.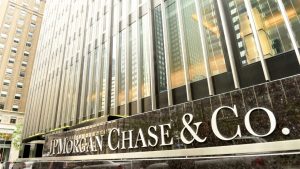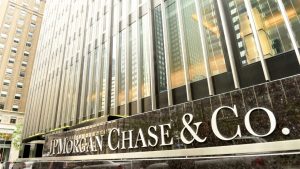 JPMorgan: Bitcoin's Market Structure More Resilient Than Currencies, Equities, Treasuries and Gold
JPMorgan's strategists have reportedly found bitcoin's market structure to be more resilient than those of currencies, equities, Treasuries, and gold. In a new report on bitcoin's stress test, JPMorgan wrote that cryptocurrencies have "longevity as an asset class." In a … read more.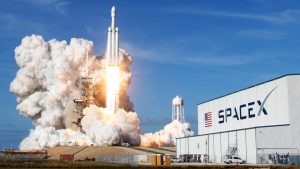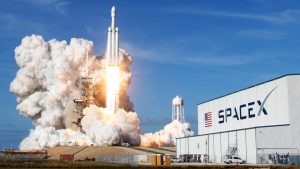 Spacex Bitcoin Scam Features BTC Giveaway, Elon Musk, and NASA Launch
A Spacex bitcoin scam has frequently appeared on Youtube, claiming to give away BTC. Its promo video features the recent Spacex launch with two NASA astronauts and an interview with Spacex and Tesla CEO Elon Musk. The scammers claim that … read more.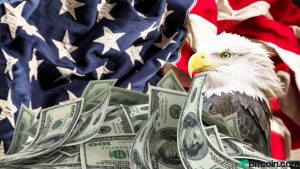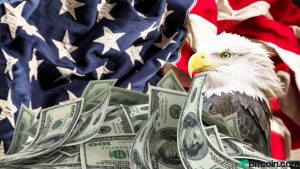 Bitcoin-Friendly Top US Banking Regulator Aims to Solve Banks' Problems With Decentralization
The new top banking regulator for the Trump administration sees "huge and great promise" in cryptocurrency. Focusing on decentralized networks, bitcoin, and rewriting existing regulations, he shares his views on cryptocurrency and the creation of the digital dollar. Top US … read more.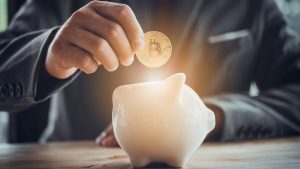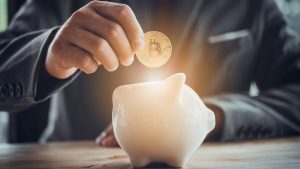 Wilshire Phoenix Files Publicly-Traded Bitcoin Trust to Challenge Grayscale's $3.4 Billion Dominance
Wilshire Phoenix has filed to launch a publicly-traded trust called Bitcoin Commodity Trust (BCT) – putting the firm in direct competition with Grayscale Investments' $3.4 billion bitcoin trust (GBTC). According to the June 12 filing with the U.S. Securities and … read more.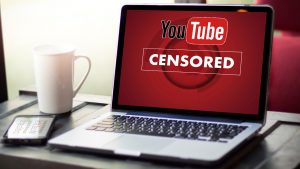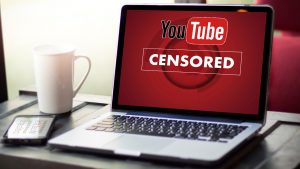 Youtube Reinstates Bitcoin.com's Official Channel After Suspension
Just recently, the official Bitcoin.com Youtube channel was suspended and removed from the popular video platform. During the last 12 months, Youtube has censored information and banned cryptocurrency video coverage with no remorse. As the censorship continues to wreak havoc … read more.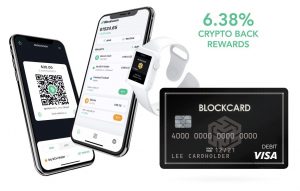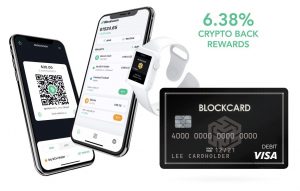 The Best Crypto Debit Card – BlockCard
Crypto debit cards are a great way to get instant purchasing power from your Bitcoin, Bitcoin Cash, or other cryptocurrency. They act as the efficient bridge between the crypto world and existing financial systems because they are accepted almost everywhere … read more.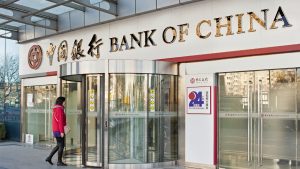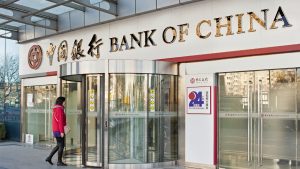 5 Chinese Banks Say Legal Crypto Traders' Accounts Will Not Be Frozen as Police Widen Crackdown
Following reports that Chinese authorities are freezing bank accounts of cryptocurrency traders, five banks have reportedly clarified their policies. They confirmed that accounts with legal crypto transactions will not be frozen. However, some people claim that their accounts have been … read more.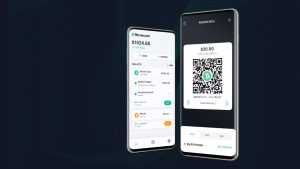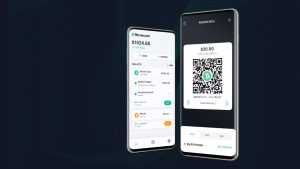 Crypto 101: How to Send and Receive Bitcoin Cash Via the Bitcoin.com Wallet
During the last few months in the midst of the coronavirus outbreak and faltering global economy, many individuals have shown an interest in bitcoin and other cryptocurrencies. However, oftentimes people can find the process a bit daunting because they are … read more.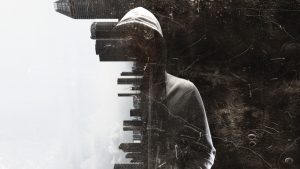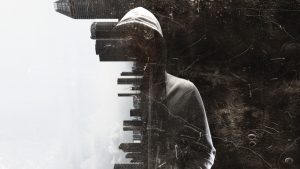 Satoshi Nakamoto Candidate Paul Le Roux to Start Bitcoin Mining Business After Prison Time
A possible Satoshi Nakamoto, the mysterious creator of Bitcoin, has been sentenced to 25 years in prison. Criminal mastermind Paul Le Roux told the judge that upon his release he plans to "start a business selling and hosting bitcoin miners," … read more.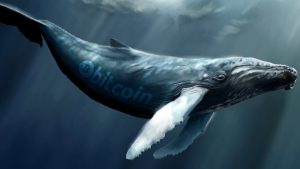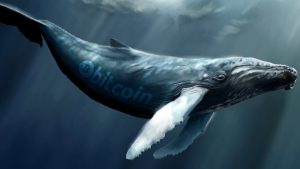 Bitcoin Whale Population Spikes to 1,882 – Highest Level in Three Years
The number of so-called whales with 1,000 bitcoin or more in their wallets has climbed to 1,882 from around 1,650 in January. It is the highest the numbers have reached in nearly three years. Whales may be defined as the … read more.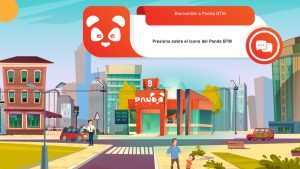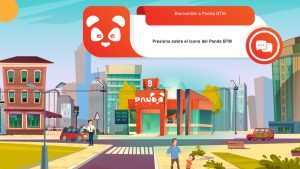 Virtual Panda BTM Launched for Colombian Residents: Dispenses BTC, BCH, DAI, and Dash
The CEO of Panda Group and the founder of Colombia's Panda Exchange and physical Panda BTM terminals, Arley Lozano, recently revealed a new product called app.pandabtm.io. The new service is a virtual automated teller machine that dispenses four types of … read more.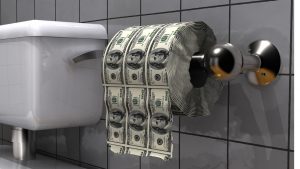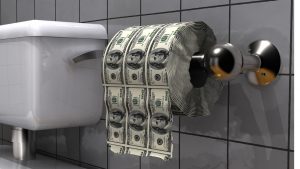 Limitless Bailouts: US Federal Reserve Announces Billion-Dollar Corporate Bond Purchase Program
During the last three months, the U.S. Federal Reserve has created a system of monetary avarice, as the central bank can literally do whatever it wants with zero oversight. The American public recently witnessed the Fed's announcement on Monday, which … read more.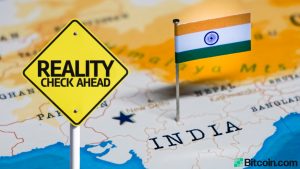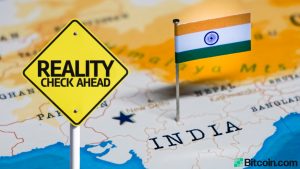 Will India Ban Crypto? 5 Exchange Executives Shed Light on the Truth
There has been some confusion over whether India will ban cryptocurrency, including bitcoin, following recent reports of a note being circulated by the government. News.Bitcoin.com interviewed executives of five cryptocurrency exchange platforms in India to find out the truth about … read more.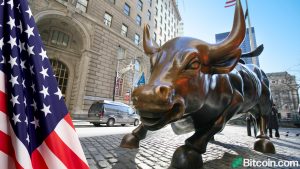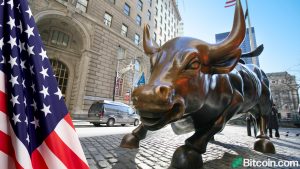 CFTC Chairman: US Must Lead the World in Crypto With Less Restrictive Rules
The chairman of the Commodity Futures Trading Commission (CFTC) has called on other regulators to establish a framework for sound crypto regulation. He believes that the U.S. must lead in the crypto field and "applying overly prescriptive rules could stunt … read more.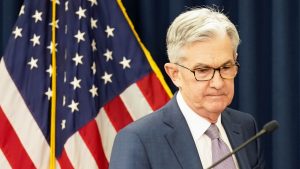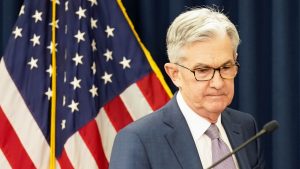 Fed Chair Powell Warns of 'Unsustainable' Budget as US National Debt Crosses $26 Trillion
In his testimony before the Senate banking committee, Federal Reserve Chairman Jerome Powell warned Congress that the U.S. federal budget has been on an unsustainable path for years. He added that the U.S. economy is facing a deep downturn with … read more.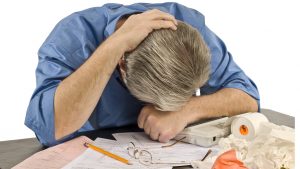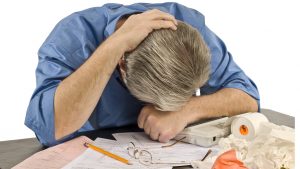 IRS Tells Couple With $7 Million in Bitcoin to Liquidate Crypto Assets and Pay off Tax Debt
The Internal Revenue Service (IRS) has won a case in which it demanded that a Maryland couple liquidate their bitcoin to pay-off a $1.1 million tax debt. Alexander and Laura Strashny proposed to the IRS to pay their 2017 tax … read more.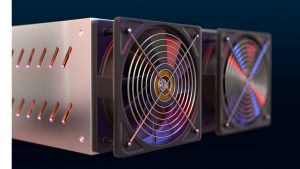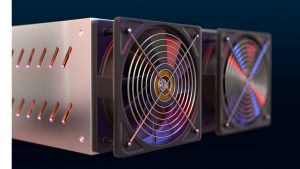 Bitcoin Mining Heats Up: High Difficulty Adjustment, Pool Consolidation, Less Concentration in China
It's been approximately 37 days since the notorious Bitcoin reward halving that took place on Monday, May 11, 2020. On June 16, the Bitcoin network saw a large upwards difficulty adjustment making it much harder to mine bitcoins and slowing … read more.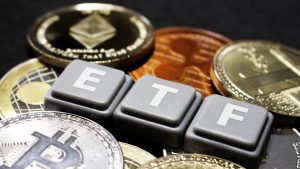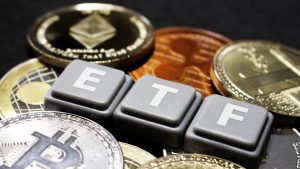 Wisdomtree Files ETF With 5% Bitcoin Exposure Amid SEC Resistance
Wisdomtree has filed for a commodity fund with 5% exposure to bitcoin, in a fresh attempt to bring an exchange-traded fund (ETF) backed by the benchmark cryptocurrency to the market. According to a filing with the U.S. Securities and Exchange … read more.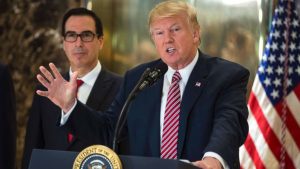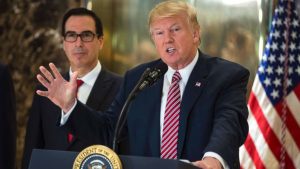 Trump Told Treasury Secretary Mnuchin to 'Go After Bitcoin' – Former National Security Advisor John Bolton Says
Former national security advisor John Bolton has reportedly revealed in his upcoming book an instruction about bitcoin that President Donald Trump gave to Treasury Secretary Steven Mnuchin. The U.S. Justice Department has filed a lawsuit against Bolton to stop the … read more.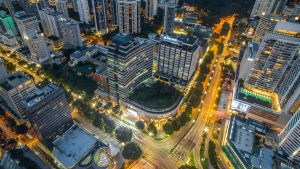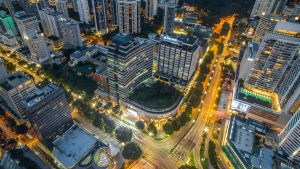 Singapore-Based Carpooling Platform Ryde Plans to Support Bitcoin Payments
The popular and first Singapore-based carpooling platform, Ryde has revealed that customers will soon be able to pay with bitcoin. The feature will be available after the bitcoin support is incorporated into the company's payment app on June 22. Ryde … read more.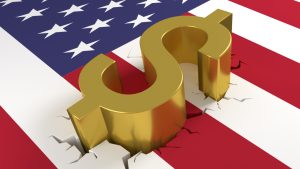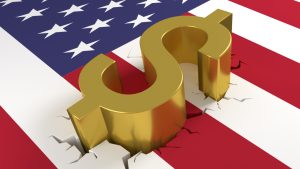 Dollar Crash Imminent, Former Morgan Stanley Chief Economist Stephen Roach Predicts
Stephen Roach, former chief economist at Morgan Stanley, has predicted that a dollar crash is coming, forecasting a 35% drop in the dollar's value against other major currencies. He expects the U.S. national savings rate to sink deeper into negative … read more.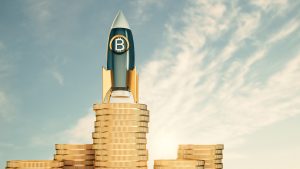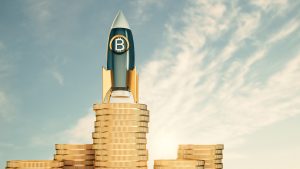 Analysts Say Bitcoin Breakout Imminent: Silver-like Suppression, $5 Trillion in Cash Could Flow Into BTC
A number of venture capitalists and macro investors believe bitcoin's price will break out soon following suit with gold's recent climactic rise. Dan Tapeiro, cofounder of Gold Bullion International, thinks that $4.6 trillion in cash sitting on the sidelines right … read more.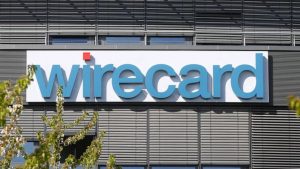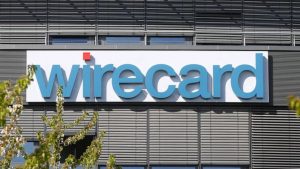 Crypto Card Issuer Wirecard Missing $2.1 Billion Cash, Company Shares Plunge 62%
About 1.9 billion euros ($2.13 billion) worth of cash is missing from one of Wirecard's trust accounts and the crypto debit card provider cannot as yet account for the money, the company reported on Thursday. In a statement, the major … read more.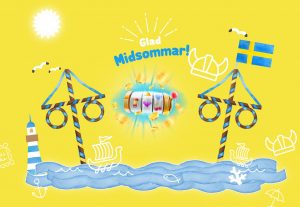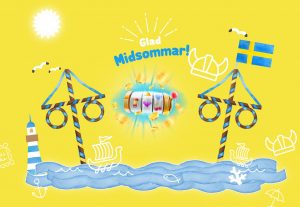 Bitcoin Games Launches Midsummer Promotion as Sweden Looks Toward Launching its Own Digital Currency
The premier cryptocurrency gaming portal, Bitcoin Games has announced the launch of a Midsummer promotion that promises Free Spins and loads of entertainment. For well over, five years now Bitcoin Games has been the go-to destination for all your gaming … read more.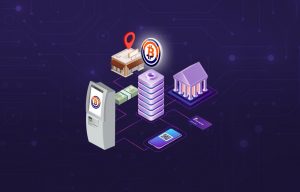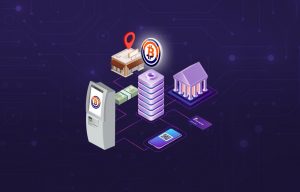 How Bitcoin of America's Robust Compliance Program Made Possible the Restitution of Half a Million Dollars to Fraud Victims
Robust and effective compliance programs for virtual asset exchanges such as Bitcoin of America, which owns and operates a crypto exchange platform as well as a nationwide network of bitcoin ATM locations, isn't simply a matter of operating a system … read more.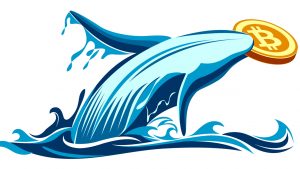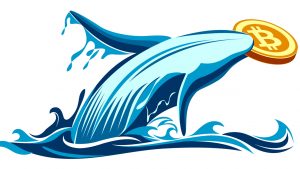 Bitcoin Whale Transfers $2.2 Billion Worth of BTC for Just $7
Whale alert reports that a so-called whale has transferred the equivalent of $2.24 billion in bitcoin for less than $7. In a series of tweets on Friday, the crypto tracking tool said the bitcoin (BTC) whale sent a total of … read more.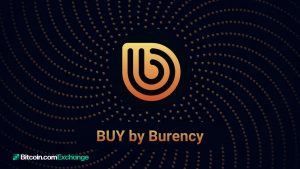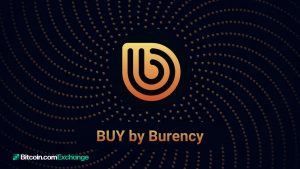 Bitcoin.com Exchange Announces Listing of New Digital Asset BUY by Burency
Bitcoin.com Exchange is thrilled to announce the upcoming listing of a new digital asset on the 20th of August 2020 at 10:00 UTC. BUY by Burency is a new cryptocurrency that aims to increase cryptocurrency and blockchain adoption in the … read more.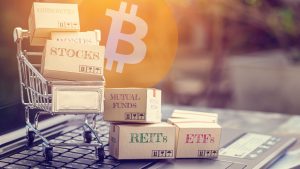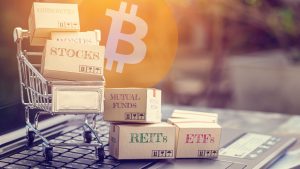 Bitcoin's Rise Driven by Institutional Trading, Says Research and Investor Sentiment
The cryptocurrency bitcoin is trading at an all-time high relative to its social activity, explains the crypto research firm Tie. The analysts at Tie believe the ratio indicates that bitcoin is being driven by institutional trading. Meanwhile, statistics from Google … read more.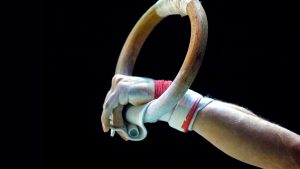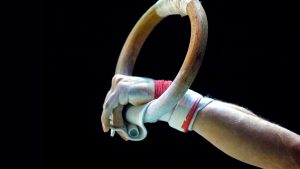 Holders Gather 233K BTC This Year, While Bitcoin Cash Savers Outshine Composition by Time Held
Market data from Glassnode shows that bitcoin holders have increased their positions by 233,000 BTC since January 1, 2020. However, when it comes to holders making money at the current price, bitcoin cash and bitcoinsv have performed better and the … read more.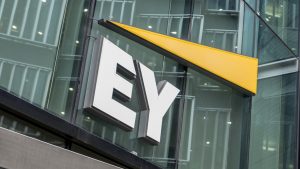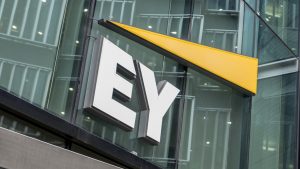 Ernst & Young Launches Application to Help US Crypto Investors With Tax Filings
Ernst & Young (EY) has introduced a new application that helps U.S. cryptocurrency traders calculate and file their taxes with ease. The EY Cryptoprep app, a Software as a Service (SaaS) web-based crypto tax engine, helps users calculate crypto-related gains … read more.