A few days ago, Google said that it aims to dive deep into the blockchain world. Its strategy was to partner with EOS, a popular blockchain project. In their announcement, Google Cloud said that it intends to become the newest block producer on the EOS platform.
Allen Day, a Google Cloud advocate and developer, highlighted that the company had already initiated the process of becoming an EOS block producer. But, before this process is completed, Google Cloud is expected to seek approval from the vibrant EOS community. Currently, EOS has a total of 21 block producers but it faced massive criticism for being majorly centralized.
Organizations are beginning to insert DLT into their networks. In that context, Google Cloud promises that all the information stored on a public blockchain is securely and readily available. Also, it needs to be reliably accessible in a meaningful manner.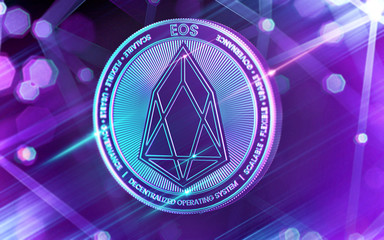 Brandan Blumer, CEO of Block One, said that EOS is the project that is quite responsible for a majority of the public blockchain activities. However, that is now up for discussion since the CEO never elaborated on the method that he used to get to the particular conclusion. He added:
"EOS is a powerful solution for anyone looking to leverage the decentralized ecosystem with ease."
Eventually, Block One introduced a new member to its advisory board. The new member, R. Martin Chavez, is a former executive at Goldman Sachs. He becomes the leader of the advisory board.
Google Cloud Is Not Aiming For Rewards
Google Cloud has said that it is not getting into EOS for the tokens since it is not getting into crypto mining. Allen Day said that it is just an infrastructure play for them. Google Cloud is one of the 21 nodes that were chosen by the EOS community to serve efficiently the same role as miners on Ethereum or Bitcoin.
But, EOS supports much faster transactions than any of the two biggest blockchains but has been affected by governance issues. In the October 6 release, Google Cloud declared its candidacy with Day commenting:
"We are committed to ensuring that the information on public blockchains are securely stored, reliably available, and can be accessed in meaningful ways."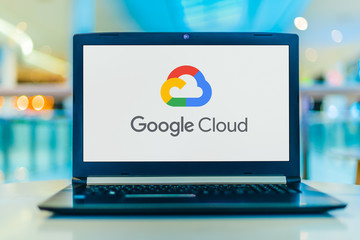 This partnership comes in the same manner as the company announced its partnership with Hedera Hashgraph. Also, Google Cloud became a network validator for Theta Labs. As for Google, Day said:
"We're broadly interested in open-source protocols and distributed ledger technologies, which is why we're joining the EOS community. There isn't a revenue model for Google Cloud in connection with participating in open-source protocols. Of course, various protocols provide rewards to incentivize node operators to secure network services, but we don't intend to claim those rewards at this time."
Day went on to say that as more firms start participating in this type of technology, Google Cloud thinks that it can learn how to excellently support users who want to run validation nodes on projects like EOS. He wrote:
"We're also providing cloud infrastructure to Block.One, helping them host their own development efforts, so that obviously provides revenue to us as well."
Google did not say whether it wants to attain network tokens to stake in support of its candidacy. But, the team acknowledges that there is some learning curve to participate in these protocols. Day declined to comment on their internal strategy but confirmed that Google Cloud will work to support its candidacy as a block producer.
Block Producers
Every holder of EOS stakes their tokens and then casts their votes in a lengthy and continuous election for their preferred validators to support their block producer candidacies. They are allowed to vote for a maximum of 30 block producer candidates and they can change their votes at any time they want.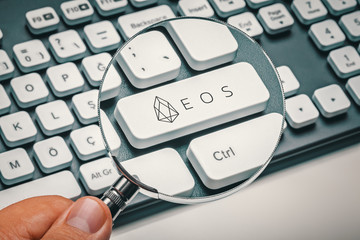 The top 21 candidates that have the most tokens staked in their favor are required to validate transactions and share in the token inflations provided by EOS. Currently, the least-supported block producer has over 273M staked or about $728 million worth of assets as highlighted by EOS Network Monitor.
EOS Block Producers will highly likely share block rewards with those that stake supporting their candidacy. That is what Vitalik Buterin famously foresaw before the mainnet launch.
Block.One is a major token holder that started voting for block producers in late May. At the time, the firm controlled around 10% of all EOS which made its support quite powerful for block producers.
Larimer Comments
While speaking to Naomi Brockwell on her YouTube channel, EOSIO architect and Block.One co-founder Dan Larimer acknowledged that Google's participation should eliminate fears surrounding the EOS blockchain. If Google Cloud's node is chosen to become a block producer, it would represent a significant shift in the decentralization of EOS.
Latimer speculated that Google's participation may make other companies to follow its lead. If Google enjoys a good experience, he said:
"Other big companies will want to get involved. Then that has the potential to really transform the image of EOS. Instead of being perceived as a group of Chinese of questionable quality, if we can get big tech companies to take the slots of block producers, now it's decentralized among a lot of companies with a lot of reputation."
After that news came up, the EOS token price surged from $2.50 to $2.88 but settled back down near $2.67 at the time of writing. Day never indicated a timeline to declare Google Cloud's block producer candidacy. He said that the firm hopes to do that soon enough.