On October 8, one of the world-leading digital asset exchange, Gate.io said that they will do an Initial Exchange Offering (IEO) for Juggernaut (JGN) a leading DeFi + NFT project. CoinGecko and CoinRank ranked Gate.io at the top in terms of ROI for all IEO platforms that were in operation in 2019.
Based on data collected from Cryptorank, Gate.io had an average IEO return on investment of 468.63% and was No.1 when compared to other platforms. Cryptorank is an aggregate platform that is designed to provide real-time crypto price index and data.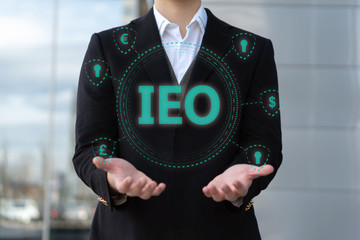 By description, JGN is basically a synthetic token generation platform that doubles up as a mining machine network. It can support token projects enabling them to have real, long-lasting, and modular business models. As the blockchain industry keeps evolving continuously, decentralization will continue to play integral roles for the blockchain communities and projects.
Thus, JGN developers created it to solve the issues that affect a majority of the existing token projects. It enables them to set up and operate a sustainable and reliable business model. JGN was initially developed to alter the structure that is normal within the community and expected from other projects. It was also designed to incentivize the users with decentralized finance (DeFi) rewards for powering its indomitable and unstoppable network.
JuggerSWAP
Features scheduled for the future include adding and showcasing the real 'j' Series DeFi synthetics. The first among them will be jSKM synthetic in the coming months. Furthermore, Juggernaut is working tirelessly on making it easy for any interested developers to create their customizable synthetic, incorporating various financial DeFi use cases to multiple non-financial industries.
The developers are confident that JGN will enable users to share value with the involved stakeholders. Notably, it will create accountability in a mostly dynamic and global setting. Additionally, users can offer and fund custom projects based on their criteria with JuggerSWAP. With JGN, the analysts and commentators say that if you can dream it, you can do it.
There is a persistent financial uncertainty with COVID-19 affecting the entire world. Investors globally are starting to see the challenges and risks of massive inflation. An entirely centralized financial system brings multiple challenges that curtail a majority of the freedoms.
The Juggernaut blockchain project is expected to flip a chunk of the traditional industry on its head. It all begins with the power of decentralized finance (DeFi).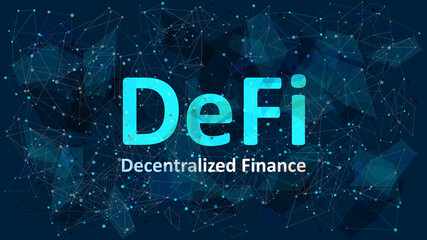 DeFi expands beyond being a popular hot buzz currently. It is a nascent method of value distribution that aims to put the means of the whole financial world away from the overly centralized financial institutions of the past into an open world. DeFi incorporates asset issuance, lending, insurance, and trading.
The next DeFi evolution is deliberately designed to shift from pure finance and into real-life financial use-cases and philosophy of all assets. It can widely alter the fundamentals of how value is defined.
Currently, the world is dominated by anti-globalization agendas that include President Trump banning Chinese owned TikTok. Furthermore, intensified government surveillance have added onto an entire upheaval of all industries due to the current health crisis. Most of the major companies worldwide still make significant profits and cut costs without encountering any notable consequences.
The time has come for the financial world to re-evaluate beyond just the finance and different banking systems. Juggernaut is convinced that if the society will have an actual decentralized revolution, it is crucial to examine and note the burgeoning power of decentralized finance applied to the mainly untapped but massive industries that are ready for disruption.
Nacho Llanillio, the co-founder of this firm suggests that:
"with such a transformative technology like DeFi, we have the power to reimagine value, freedom, and what open finance means".
No other sector of the global economy is expected to have a widespread overhaul like the traditionally centralized, regulated, and extensively corrupt finance sector. Developers have had to bend their whims resulting in the absence of autonomy due to complete monopolies of finance and centralized network infrastructure.
Introducing NFT To DeFi
A non-fungible token (NFT) is well-described as a cryptographic token representing unique assets. The NFTs are tokenized versions of real-world or digital assets. They operate as verifiable proofs of authentication and ownership within the blockchain network. NFTs can never be interchanged with one another and they are designed to introduce scarcity to the digital world.
The standardization of non-fungible token supports a wider degree of interoperability. Hence, it means that even the unique nations can be sent and received between applications with relative ease. NFTs can become an integral component of a blockchain-powered digital economy. They could be utilized in countless sectors including digital identity, fine arts, certificates, and licensing. These NFTs also support fractional ownership of items.
The storage of identification and ownership data on the blockchain may increase data integrity and privacy. Furthermore, easy, trustless transfers and management of these types of assets may mitigate friction in trade and the general global economy. That capability makes the DeFi infrastructure currently being developed by Juggernaut (JGN), an ideal fit for integrating NFTs with DeFi.
Interestingly, Juggernaut now hopes to change all that. The team behind this project says that JGN will incentivize its users with DeFi rewards for supporting its unstoppable network.