While the whole world has been in isolation during this global pandemic, we all got to share a universal feeling of constrain. Especially now the regulations are getting a bit more relaxed in most countries it is good to keep reminding us of these trying times. Before you know it people might have completely forgotten about this deathly threat that we cannot see.
The visual artist Casper Faassen created a short film about freedom in isolation to portray this global struggle and the 75th year that we celebrate freedom in Europe and beyond. It was this juxtaposition that inspired Faassen to explore the beauty in isolation, fear, hope, and freedom in his short film. In his latest work Freedom in Isolation, the artist is combining these elements through an installation with dance in collaboration with dancer and choreographer Marne van Opstal.
I got in touch to hear how the artist is doing, to know more about his work and how he is experiencing the current situation.
What does it mean to you to be a visual storyteller as an all-round visual artist?
I feel privileged to follow my own path and visualize ideas that come across. It's been my way of processing things that impress me ever since I started drawing at a young age. So it was my own need for dealing with all those impressions in the first place. In my twenties, I started selling and thus communicating to an audience with my work and became more aware of the fact that I should know how my work came across and how it related to other works of art.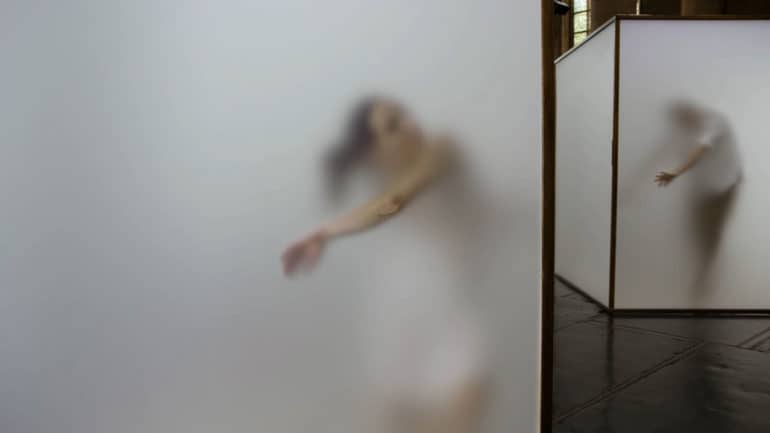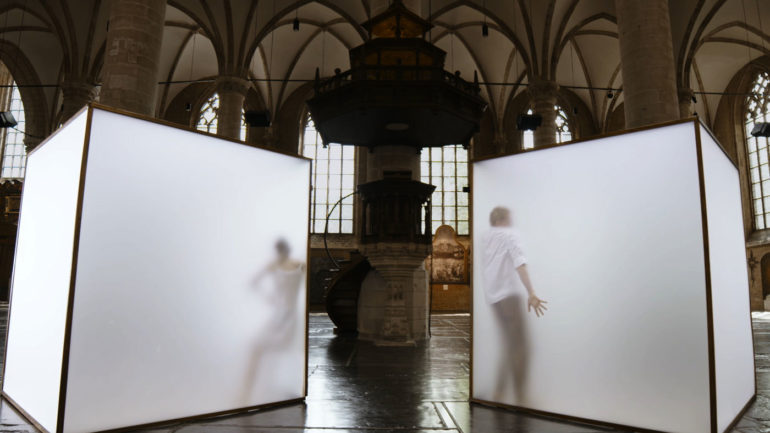 Even though you work on a lot of different kinds of projects, what would you describe as your signature style?
There are a couple of themes that run through most of my projects. The transience of things, beauty, and decay, time, but also the visible against the invisible, appearing and disappearing. I think my work comes across as introspective and has a silent feel to it.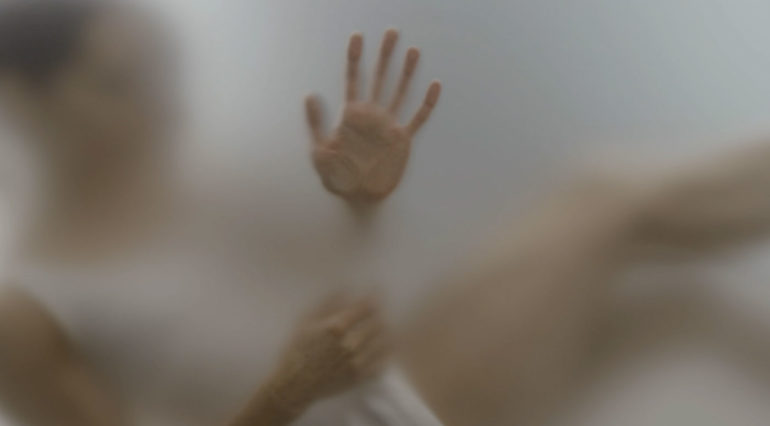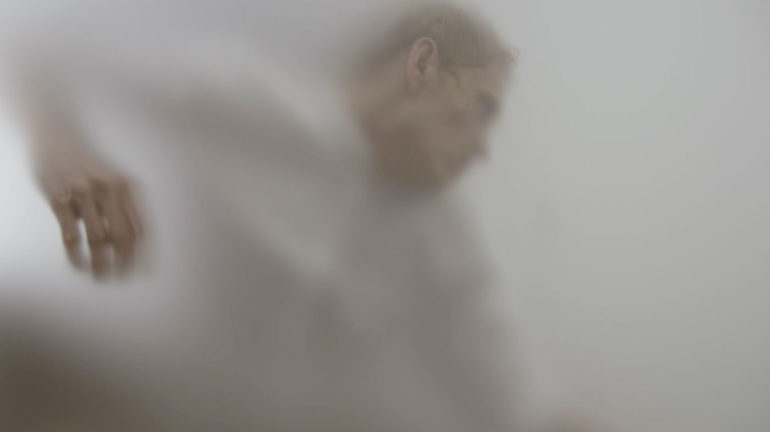 Can you tell a little more about the process of developing your own style?
For my paintings, I take photographs as sketches. At some point, I felt these studies had a quality of themselves and I didn't see the image getting better just by painting an interpretation of it. When I started printing the photos I thought they were too direct and recognizable. That's when I started experimenting with different layers between me and my subject.
After taking the photos through these transparent filters like glass or matte acrylic, I also print them on transparent mediums. In that way, I can approach the image as a layer in the final work. Because of the transparencies, the back of the photograph can be worked on and the background becomes visible as well.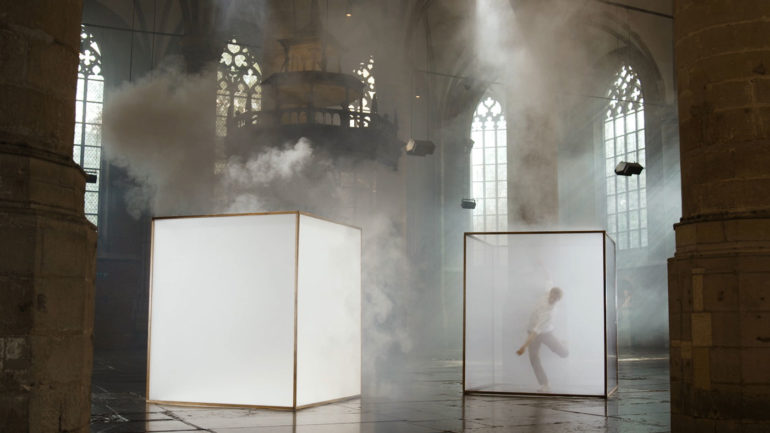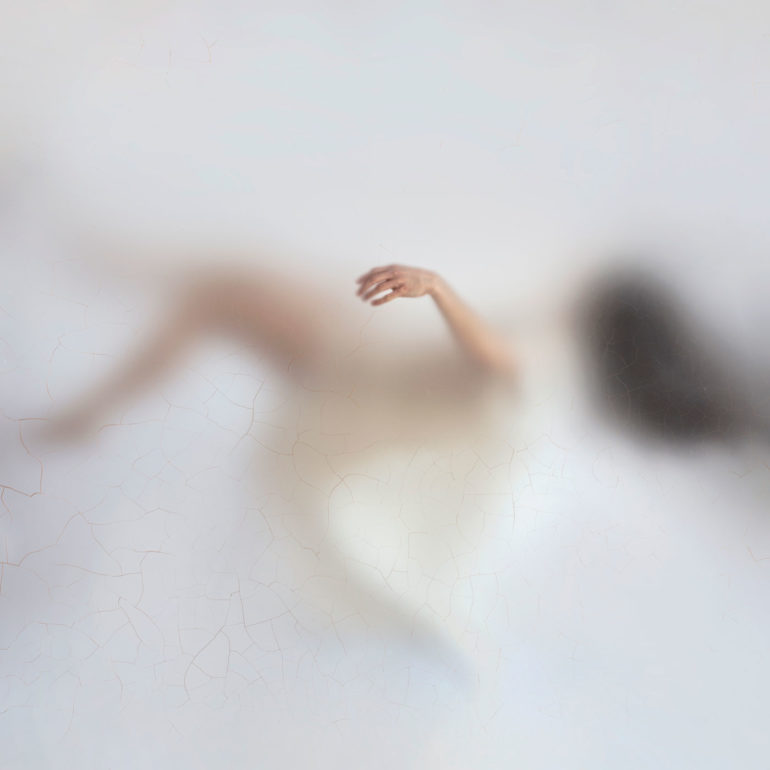 Due to the current circumstances (COVID19), many artists are in some way limited in their work. How do you experience this?
The impact was first felt when Art Central Hong Kong was canceled. MIA photo fair in Milan followed and by then also in the Netherlands, we started to realize how big this virus is. I had high hopes for Paris Photo New York because I had a book launch and several interviews and talks scheduled. Of course, these couldn't take place either and I must admit that was very disappointing. Naturally, there were bigger concerns and I felt the uncertainty and fear like most of us did. After a week or so of sitting at home just drawing at my kitchen table, I needed to get back to my studio and quarantine myself there. It was a weird mixture of uncertainty and pure bliss of silence and zero expectations from the outside world.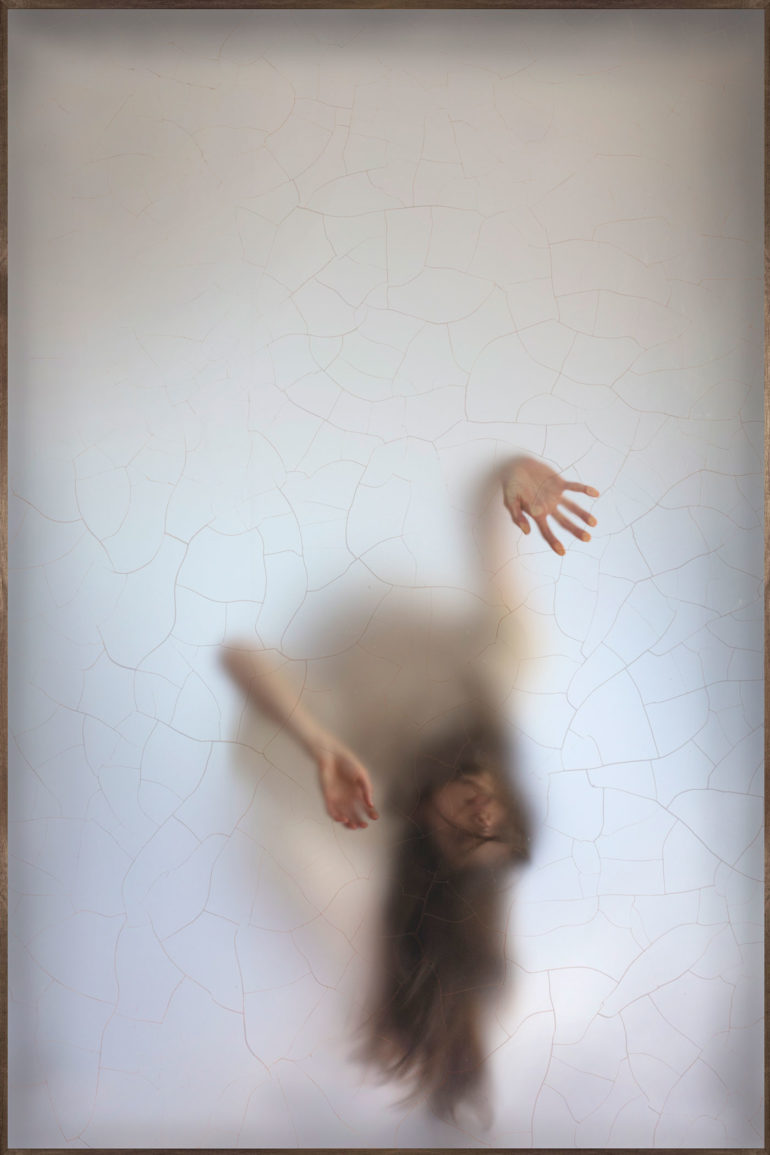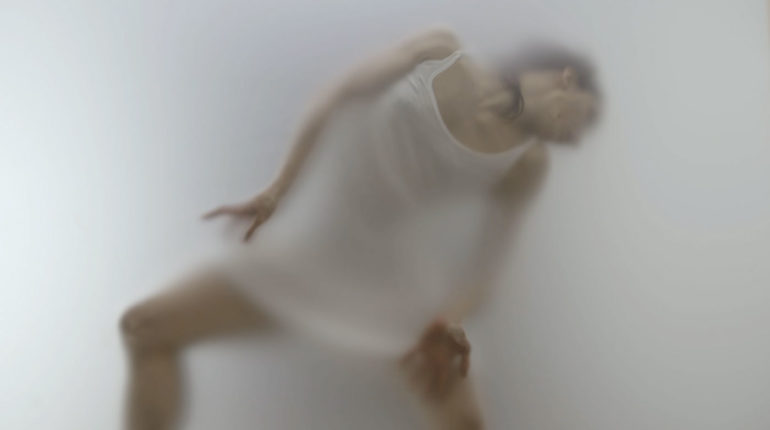 Have these limitations influenced or inspired your work?
I now look back on a very creative period. This video is a direct result of the circumstances. The idea of a box in which dancers appear and disappear was longer in the making but became very much of the moment when we found ourselves isolated celebrating 75 years of liberation from WWII. Besides that, the Pilgrims left my home town Leiden in search of freedom to found the Plymouth colony 400 years ago. Together with Lucas van Leyden's Last Judgement triptych, these were the starting points for Hover through the fog and filthy air. I would not have been able to work with these incredible dancers and musicians if they had to deal with their regular schedules. Also the venue of the Pieterskerk, camera people and technicians, normally would have been much harder to contract. They were all very eager to get involved and make something beautiful together in this downtime.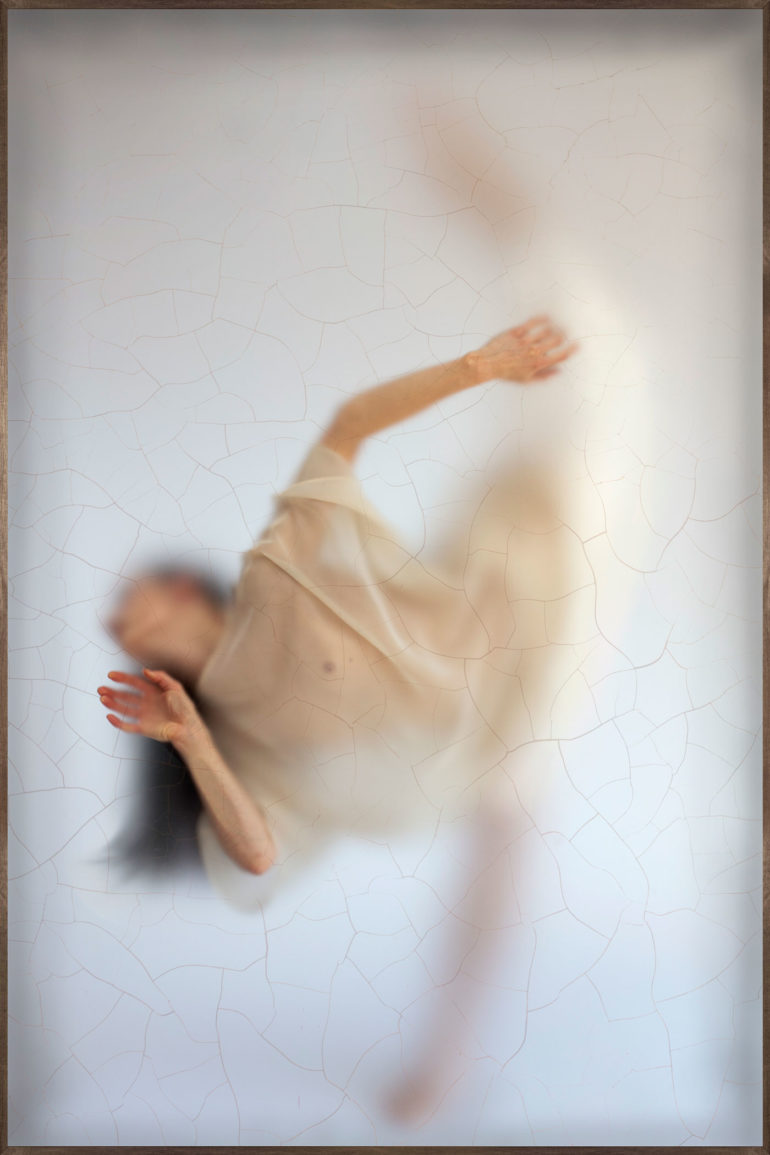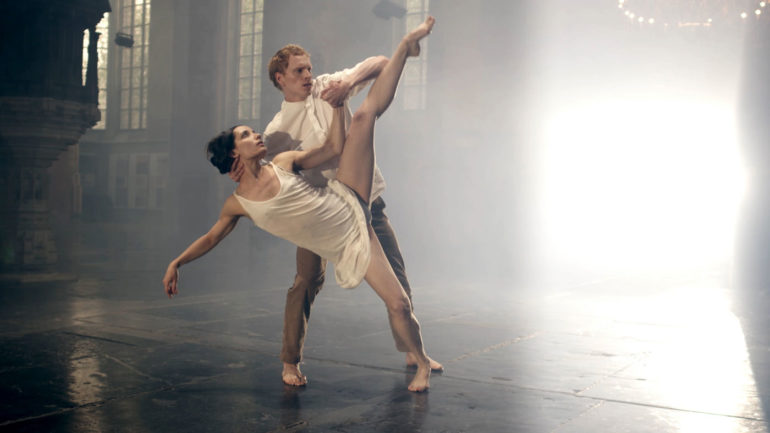 Would you like to work on some kind of collaboration and with whom would that be?
Collaborations are very inspiring. Like now, making music in the studio of Kraak & Smaak for a video I made together with choreographer Marne van Opstal. Sounds unreal still. In the past I worked with poets, interior architects dancers, they were all very inspiring collisions. I would love to work with a fashion designer and there are plans for this, but I'm open to other ideas as well.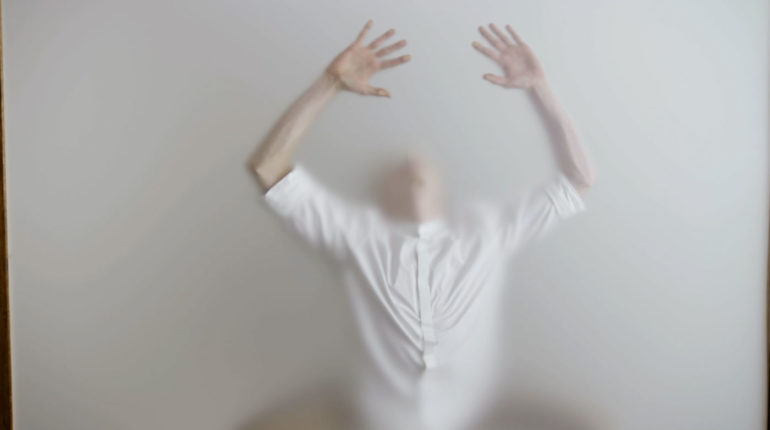 What's going on right now in the US I find very disturbing. We're drifting apart and it's unbelievable that racism and hatred are still so present. I'm thinking of a series to make a statement around this topic. Another project involves collecting, as I mentioned, I started drawing to process things that inspired me. In some way, I made these impressions my own. Like painting my colorful version of Rembrandt's Night Watch on my bedroom wall as a 9-year-old. I'm in the middle of a series where I recollect objects that were already admired or possessed by someone else that I can now put in a box and make it my own. I found a way to collect Japanese ceramics or marble by Rodin, I could never materially possess.
Www.CasperFaassen.com

@CasperFaassen