As a personal project German architect Arno Brandlhuber converted the Ernst Lück lingerie factory into his own private residence and a brutalist architectural studio.
The 0131 Antivilla is located in Krampnitzsee, south-west of Berlin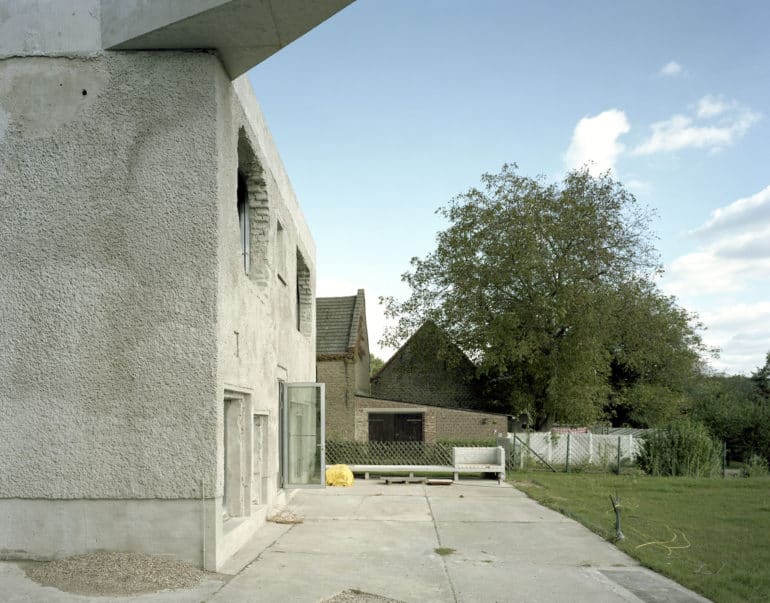 The abandoned 500m2 building was not appealing for future investors due to the high demolition costs. In addition, a regulation states that any demolished building could only be rebuilt with 100 m2 of living space, (only 20% of the existing volume).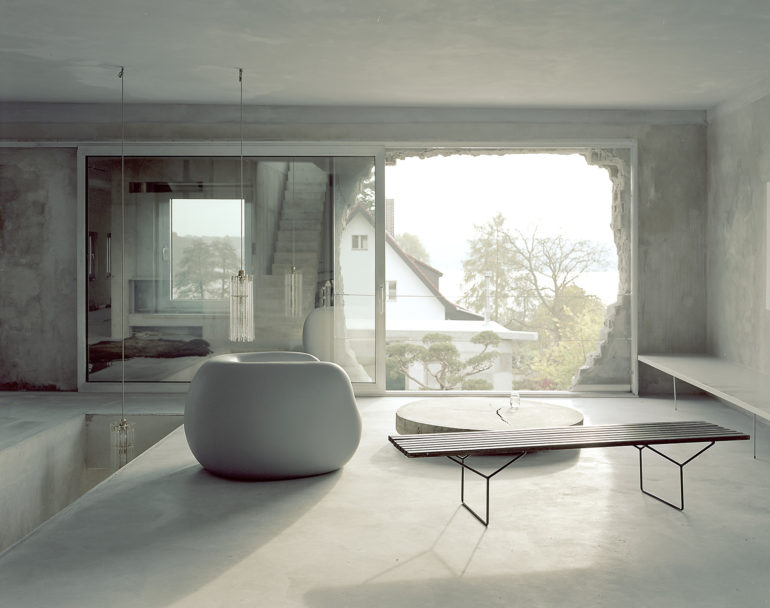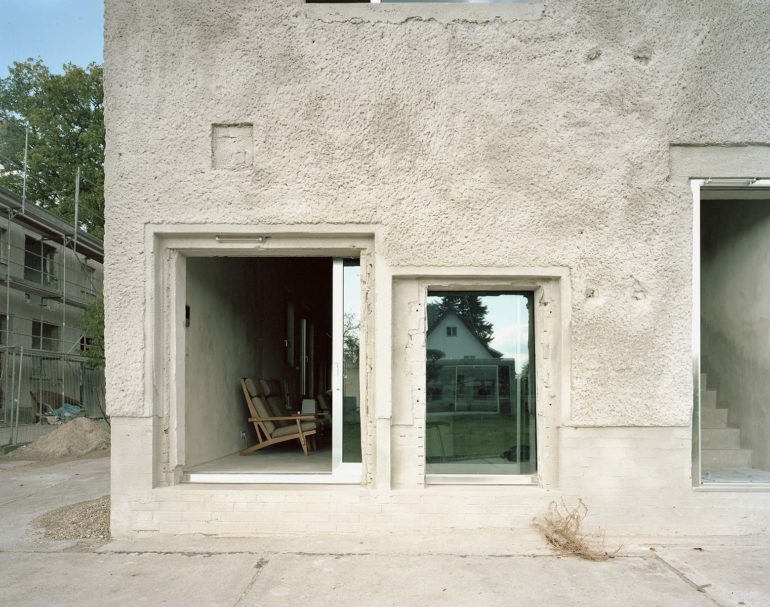 The remains of the old building shows in its new iteration, visible in the varying shades of grey and textures.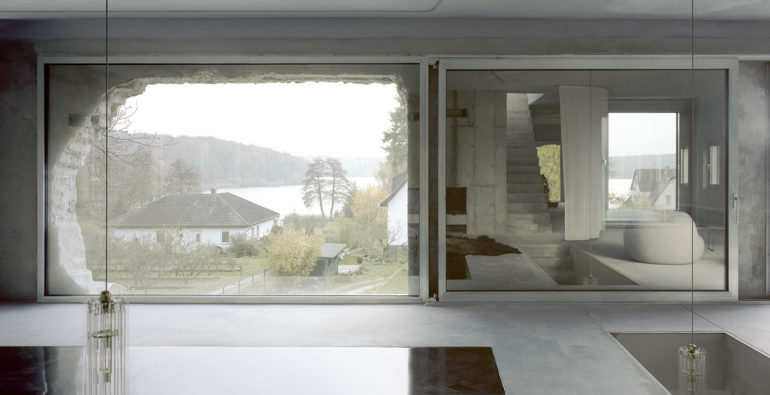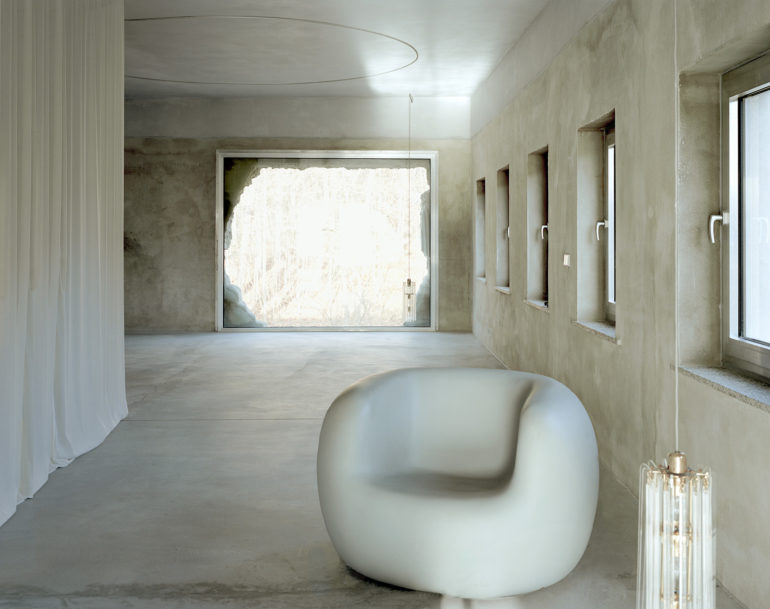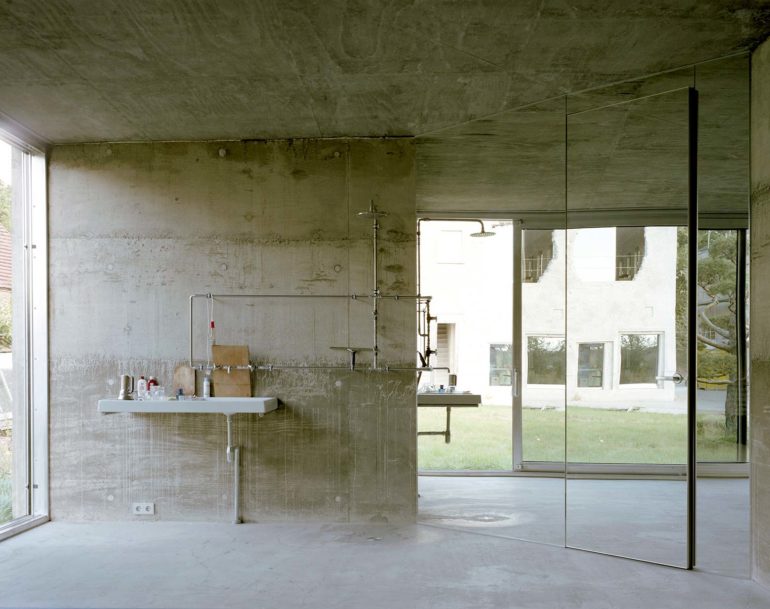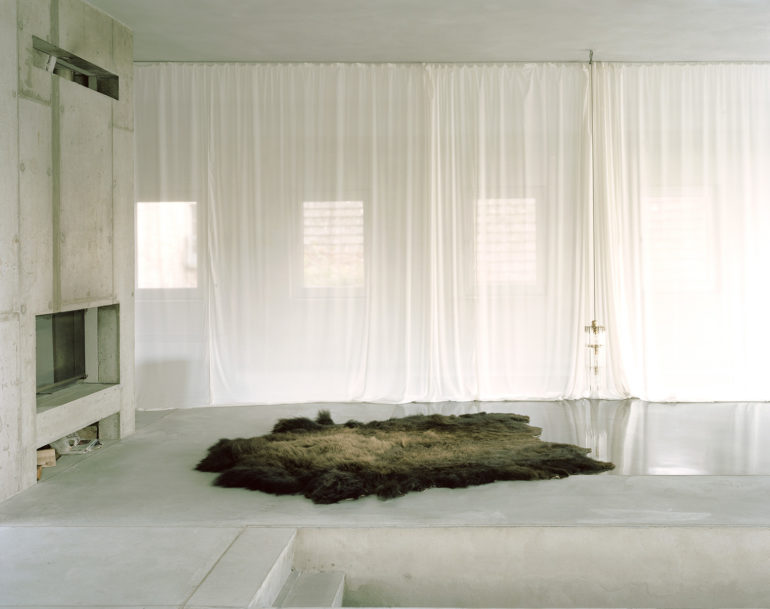 The curtains preserve the generous spatial impression, while allowing flexible climatic conditions.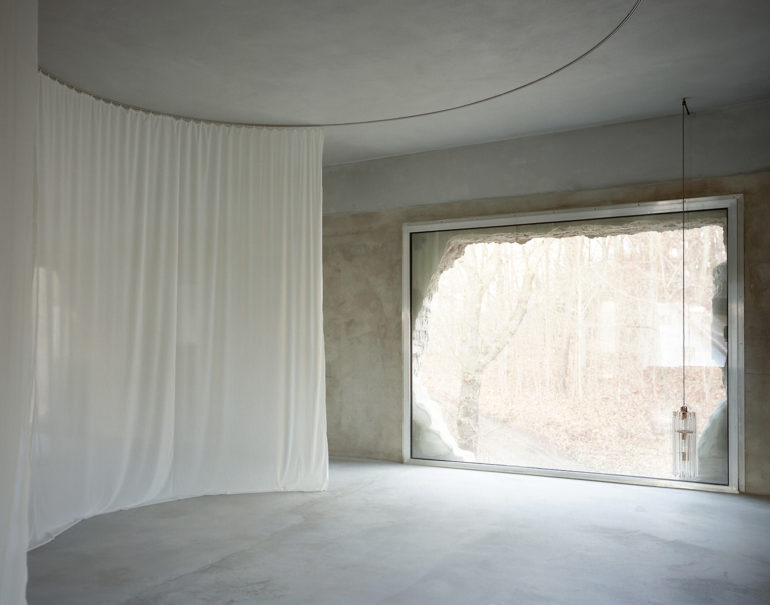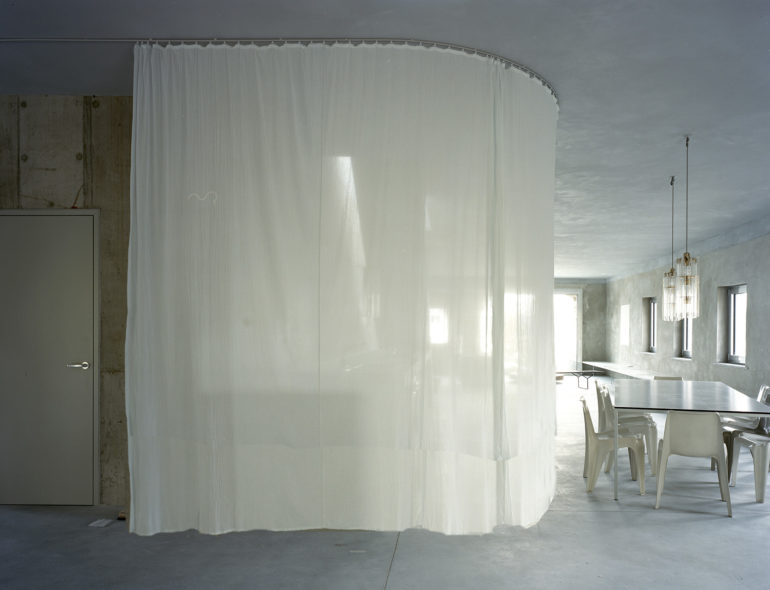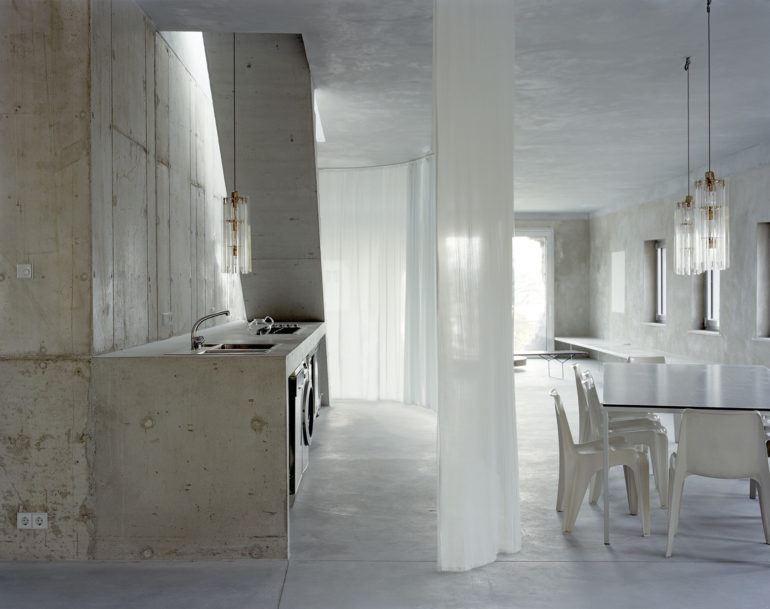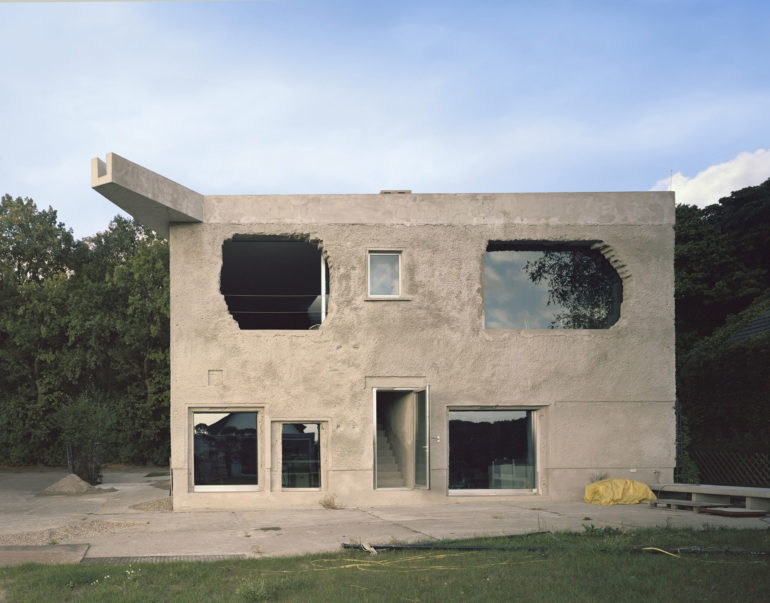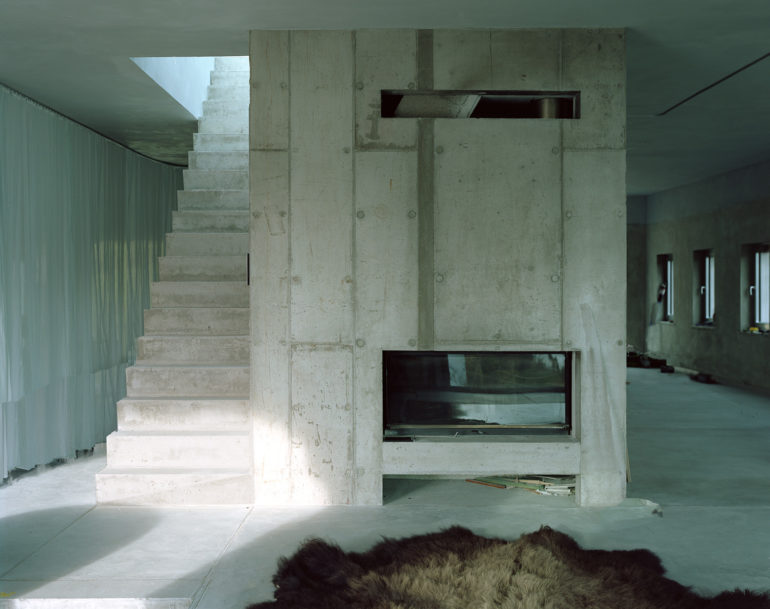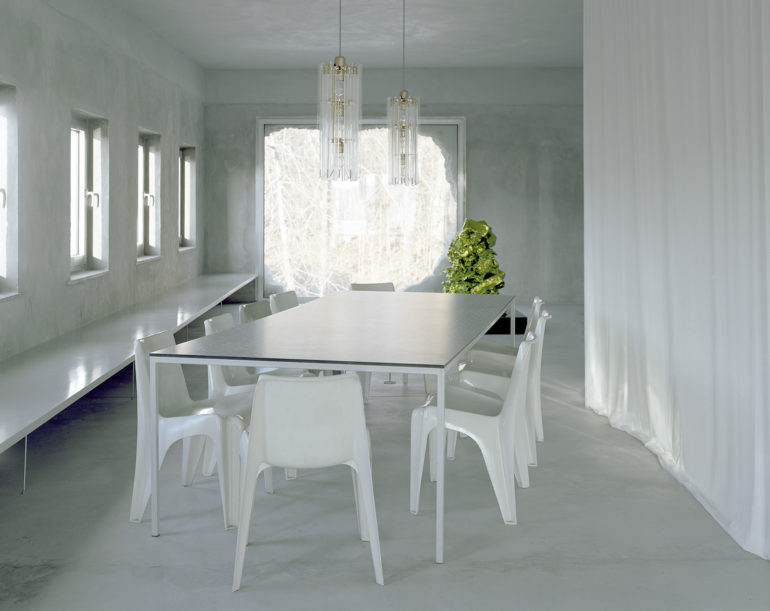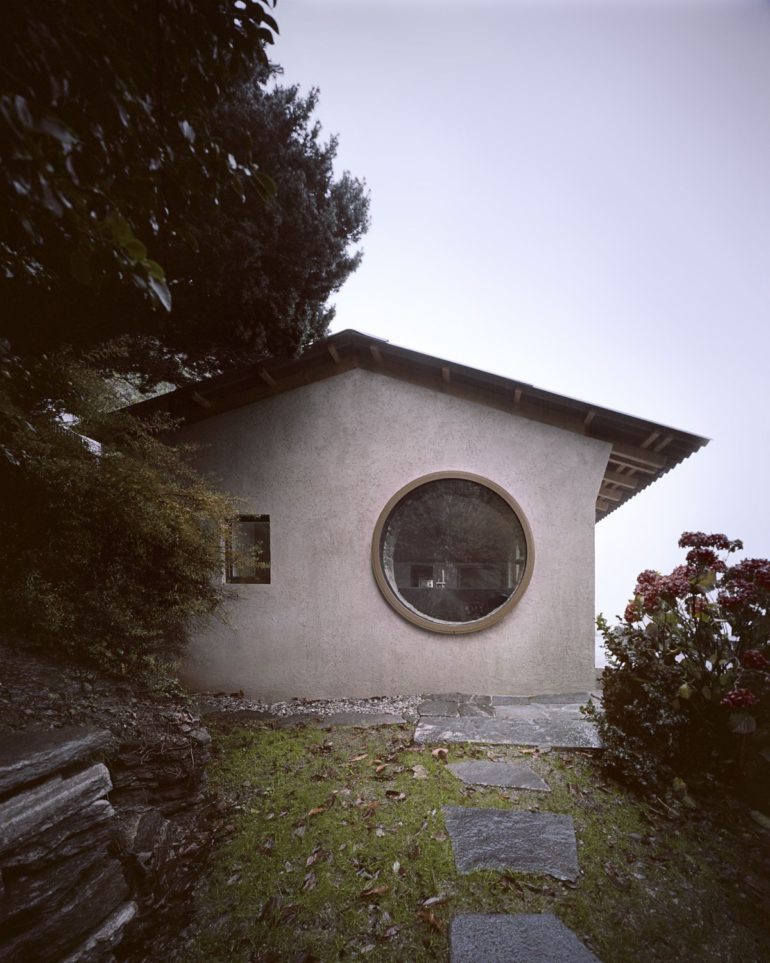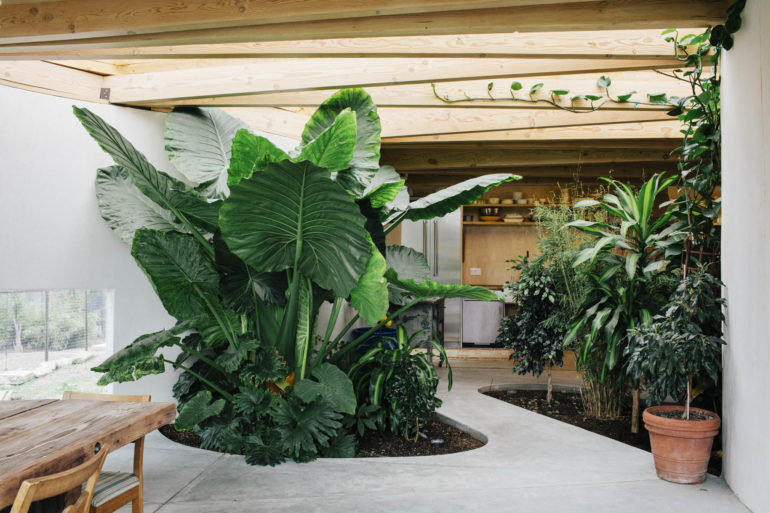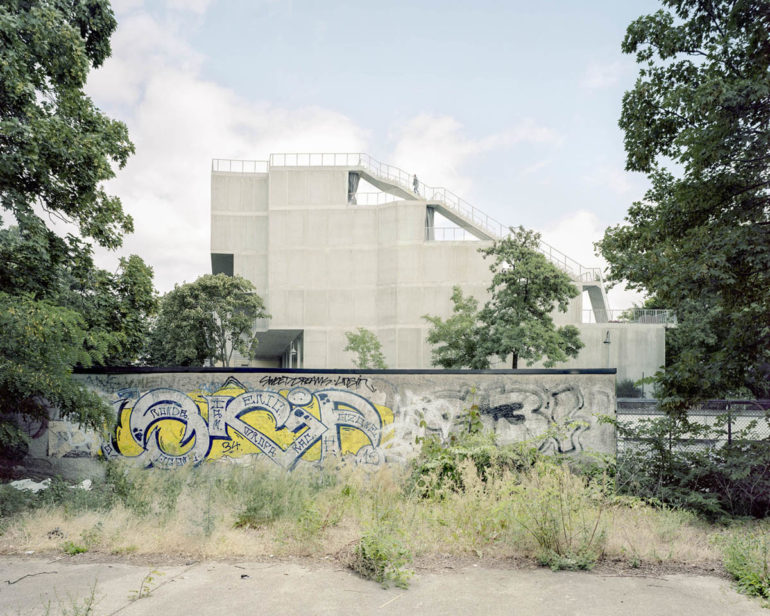 Photography by Erica Overmeer
www.brandlhuber.com