2020 is almost up!
We have seen a rebound from the crypto space in ways that many never thought were possible.
2021 presents all kinds of opportunities, pitfalls, and scenarios for the industry.
E-Crypto News reached out to several experts who gave their views as though they looked into a crystal ball for 2021.
Here is what they think will happen.
Ricky Dodds, Strategy and Communications Lead at ICON
2021 Will Mark the Year of the Security Token
For a period of time in 2018, security tokens were the hottest topic in blockchain, but despite many efforts, they never truly took off at the time.

That's because three things were lacking: technology infrastructure, legal understanding, and investor/market sentiment.

Today, blockchain technology has made massive strides, as we can see just by witnessing the proliferation of DeFi products and platforms.

The legal and regulatory landscape around cryptocurrency, while not perfect, is much more clear, making it easier for people to understand how tokens can represent equity and real-world assets.

And finally, the markets have matured greatly. Cryptocurrency investors are more interested in long-term growth than making a quick buck, and they're more likely to understand the advantages of asset-backed tokens vs. utility tokens that helped drive the last bull run.

The rise of DeFi is a major factor in why security tokens are poised to make a major comeback in 2021 and beyond.

Today, we don't need to rely on centralized exchanges as a secondary market as we did in prior years.

Companies wishing to tokenize an asset can do so with a secondary market much more easily with decentralized exchanges, providing efficient liquidity to investors. ICON is working on a way for anyone to invest in tokenized real estate in 2021.

There are countless use cases for security tokens, and the industry hasn't yet scratched the surface.

We expect many other projects to enter the security token space in 2021 and beyond, driven by new advances in blockchain technology infrastructure, improved legal frameworks, and market maturation.
2021 will be DeFi's biggest year yet. DeFi is not going anywhere — 2021 will be its biggest year yet, and with bigger years still yet to come.

While 2021 will be a big year for DeFi, most of it will be on the back-end via development muscle.

DeFi apps will become easier and cheaper to build, secure, and scale. It will be a big year for making DeFi attractive to new developers and then attracting those new developers to start building.

Right now, the ecosystem is not friendly to those developers, with most having to rely on Ethereum.

The rubber has met the road so far in terms of development innovation, but Ethereum also opens itself up to too many bugs or exploits.

That can (and has) create million-dollar mistakes. So we may also see some development platform wars in 2021, along with perhaps Ethereum 2.0 and anyone that thinks it can do better than Ethereum 2.0.

The progress of development will also make it easier for DeFi to integrate and "play nice" with traditional finance tools and platforms, so it will be interesting to see what kinds of gestures the world of traditional finance makes to DeFi.

We won't get there in 2021, but it won't be long before established traditional finance players will have to make a decision about how they might co-opt DeFi without getting co-opted, like media and music publishers did before them in the age of the internet.

So, it may not feel like as big a year as this one did for DeFi, and the hype may die down a bit, but the actual progress being made will make it DeFi's biggest year yet.

More developer-friendly tools means more developer talent means an end-product that is better for and friendlier to the consumer.

DeFi is already winning the war of financial empowerment, but better "software" will further help ease adoption and trust, while preventing the kinds of glitches that could blow up all that.

2021 is perhaps when we'll really see the groundwork being laid for what will be the "Robinhood of DeFi."
As vaccines reduce concerns over the current pandemic, contingency planning for future pandemics by governments and private consumers alike will continue to drive significant increases in the adoption and use of digital platforms, and a race-to-digitise across a wider range of sectors and products – most prominently payments, logistics and distribution.

We would anticipate that a key advance in 2021 will be serious work by central banks on the issuance of CBDCs. Central banks will be looking for ways to prevent the disintermediation of

private sector banks – for example, by restricting access to the CBDC itself to interbank clearing, but permitting banks to create their own retail-level stablecoin backed by the CBDC. This would finally create a digital payment leg for digital transactions, and drive banks to up their game in digital offerings.

As its 12-year anniversary approaches, the resurgence of Bitcoin has diverted attention away from the fact that Bitcoin still fails to operate as a decentralised payment network as originally intended. Instead, an industry of financial intermediaries are creating layers on top of Bitcoin with their own Bitcoin-linked financial products.

This renders much of the structure of Bitcoin irrelevant and focuses on one key point – that the total issuance of Bitcoin is limited – turning it into a scarcity proposition like gold as a hedge for QE-focussed fiat currencies.

Will 2021 finally see the adoption of a cryptocurrency for genuine everyday payment / transactional usage?

It may be that CBDCs and bank-issued stablecoin take the crown here, but my view is still that there is still space in the market for adoption of a payment coin driven by superior underlying technology which is independent of QE and political concerns.
In 2021 we will start to really see the gamification of DeFi. In 2017-2018, gaming was a huge driver of crypto adoption.

We saw this with projects like WAX, which introduced a marketplace for video game skins and other virtual goods; with CryptoKitties, which nearly crashed the Ethereum network; and with the countless online 'crypto casinos.'

Flash forward to today and DeFi has become a multi-billion dollar vertical. However, it has still yet to fully capture the attention of mainstream users.

That will start to change in 2021 as companies make DeFi applications more intuitive and fun to use through gamification.

Projects will start tying NFTs to DeFi, allowing people to stake their NFTs to earn rewards, and come up with new and innovative ways to make open finance enjoyable, accessible, and profitable for all.

The gamification of DeFi will also dovetail with the release of Ethereum 2.0. While there are other layer one and layer two protocols driving DeFi's growth, the ecosystem is still highly reliant on Ethereum.

Ethereum 2.0 will potentially make DeFi apps faster and more scalable, which will enable developers to create even more user-friendly and gamified DeFi applications.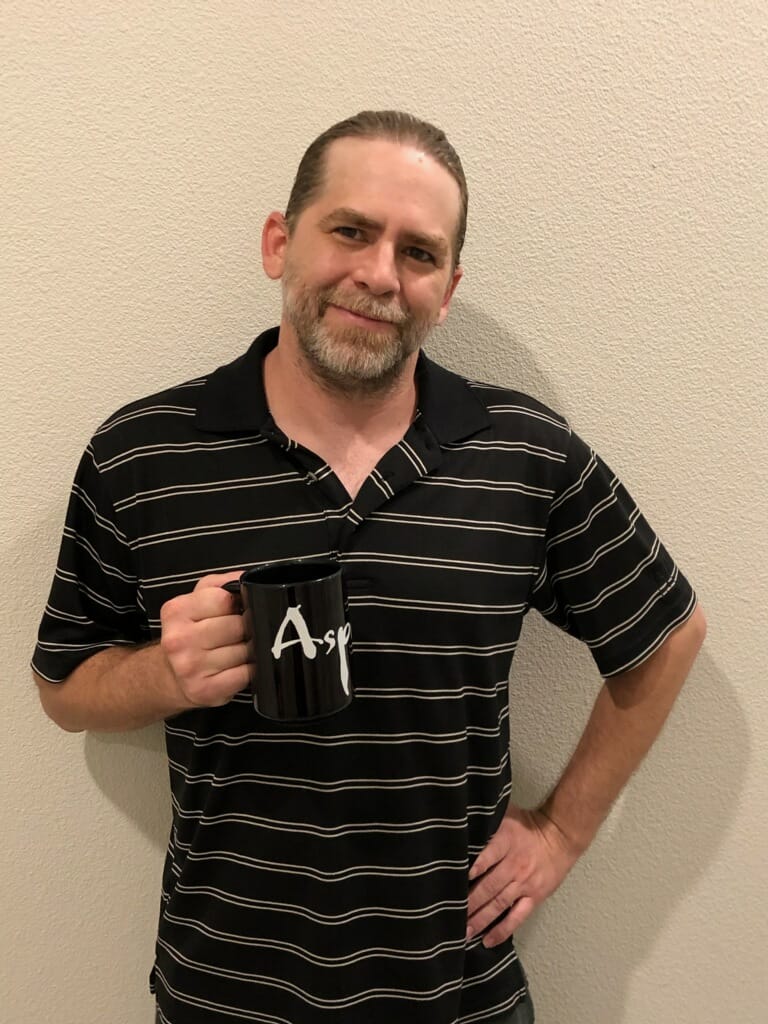 Jim Blasko, CEO of Aspire Technology and lead developer of the Aspire blockchain platform
Digital Asset Creation is the Future of Social Media
In 2021, everyday consumers will see how easy and inexpensive it is to create a digital asset on a non-technical, highly secure, digital asset creation platform like Aspire for example.

This will lead everyone who has a brand (whether by social media presence, personal blog or small business) to realize they want to have one.

"Follow me on Twitter" will soon be replaced by 'let me send you some tokens' as loyalty programs, digital collectibles, fan clubs and hundreds of other use cases evolve utilizing the low cost, trackability, international transaction capabilities and permanence of digital assets.

NFTs

Non-fungible tokens originally grew in use for artwork, however now digital sports cards and other collectible cards are popping up.

(We're actually seeing major brands like Topps get involved which is a positive sign for adoption.)

In 2021, I expect to see more digital collectibles powered by NFTs as more collectors become attracted to the authentication benefits and removal of problems associated with counterfeits.

Censorship

In the realm of social media, self-expression is extremely important. This is what led to the popularity of such programs as Facebook and Twitter.

In recent years, we have been witness to extreme censorships of these programs and more so the users, which was not the case in the beginning.

Using blockchain, we have a permanent and uncensored way to express ourselves. For example, asset solution platform Aspire allows anyone to "broadcast" permanent messages across the internet and these messages are stored on the blockchain for all to see and no one to alter.

This feature is just like any Bitcoin or Aspire transaction, it is a permanent record of data that cannot be changed.

I believe the time is coming where a social media program of the people utilizes blockchain technology to permanently store all activity on their platform.

The time has come where blockchain technology will finally free us from the censorship of massively powerful programs like Facebook and Twitter.

Dirk Lueth, Co-founder of Upland
In 2021, crypto will go further mainstream and global as more mass-market players like PayPal push it further.

Its mass adoption will also be driven by more countries seeking alternative places to put their money in order to avoid inflationary risks due to money supply increase by governments.

As well, more Altcoins will separate from Bitcoin, while others will lose a substantial market share.

For the gaming industry, it will be critical for M&As by traditional gaming companies acquiring blockchain companies to start learning and getting talent on board.

I think we will also see some form of token sales will re-emerge as they were in 2017.

2021 will likely be the year that the first blockchain Dapp (excluding exchanges) will pass 100k Daily Active Users–– and that will most likely be a game.

Metaverses are primed for this and will mark the first sign of mass adoption. Blockchain gaming will introduce more non-crypto people than ever, forcing traditional social networks to start paying attention to this space even more.

The NFT market is already growing at a rapid pace and I believe we'll see this even more next year with the first $1M sale of an NFT. We'll also see the NFT space expand into other industries beyond art and games.

Lastly, in 2021 we'll see big consumer brands investing heavily into the NFT space, bringing digital versions and replicas onto the market.

Many will also join metaverses to accelerate NFT distribution. Even the digital media industry (movies, music, etc.) will get their feet wet with NFTs.

Overall, in 2021, we'll see blockchain gaming and traditional media move closer together as the two can mutually benefit from one another by providing a stronger value proposition altogether.