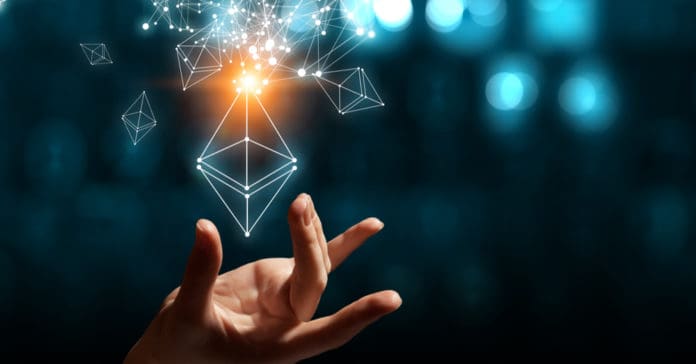 Ethereum (ETH) founder Vitalik Buterin says he believes that the launch of ETH 2.0 remains on track after he appeared to confirm the network overhaul would happen this coming July
Vitalik Buterin says he misheard a question and thus likely said that Ethereum's switch to a proof-of-stake (PoS) network would happen in the next two months. He, however, maintains that ETH 2.0 will launch as everything is "on track."
On Monday, at Consensus Distributed, CoinDesk's Michael J. Casey asked Buterin about ETH 2.0's July launch date that researcher Justin Drake had hinted at in February.
Casey had wanted to know if Ethereum was ready for the much-anticipated launch and whether July was the date. Buterin's response appeared to be in the affirmative.
But in a tweet, Ethereum developer and ETH 2.0 testnet coordinator, Afri Schoedon, said the case was really otherwise:
"The final spec is not implemented in any client," he wrote on Twitter, adding that Ethereum was yet to launch any "coordinated testnet."
He then appeared concerned that Buterin had confirmed the July launch date, before adding that he "didn't see the talk."
Buterin apologizes for remarks, but says ETH 2.0 on track
Responding to Schoedon's tweeted statement and remark, Buterin at first tweeted that he "did not say July."
He then added that Casey might have mentioned July but he (Buterin) "did not hear July when it was asked."
But in another tweet, the Ethereum co-founder said he "definitely should have heard July in the question," and that he is at fault for mishearing it.
In an emailed statement, Buterin told CoinDesk:
"The question indeed contained 'July,' I don't recall hearing 'July' so it sounds like it's my fault for mishearing."
He apologised to the Ethereum and broader crypto community, before maintaining that ETH 2.0 remained on track because the team doesn't expect to run into bumps. He, however, chose to leave the issue of timelines to client developers.
Ethereum (ETH) is the world's second-largest cryptocurrency by market cap, with the largest community of users owing to the diverse nature of projects building on its blockchain. Although launched as a proof-of-work (PoW) network, like Bitcoin (BTC), Ethereum penned in an upgrade that sought to transition it from PoW to PoS.
ETH 2.0 is meant to make that happen but has been delayed multiple times. According to Afri Schoedon, the launch of Phase 0 of Ethereum's new version could drag to 2021.