The first artificial intelligence "actor" in the lead role.
Born in Japan, the humanoid Erica will make her first cinema appearance in the anticipation film ' b'. A first for the industry according to the film crew.
As the film industry seeks to resume filming while respecting barrier gestures, "a film has cast an actress immune to Covid-19," announced The Hollywood Reporter . And the reason is simple, it is a robot named Erica . Originally designed to present the news in Japan , the android imagined by roboticist Hiroshi Ishiguro is now taking its first steps in the cinema in this featured film.
The producers of the $70 million film, claim it is the first with an artificial intelligence "actor" in the lead role.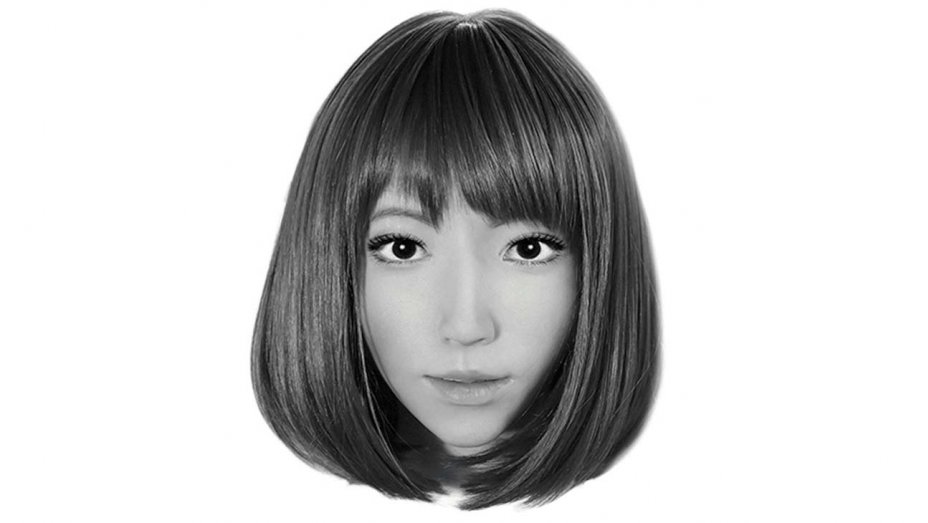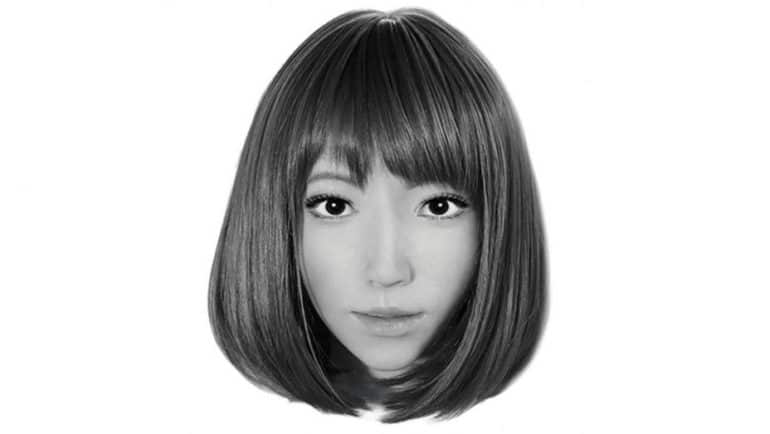 AI headlines
The science fiction film, estimated to cost $ 70 million to produce, will tell the story of a scientist lifting the veil on the dangers associated with a program he created to perfect human DNA. In this context, he should help an artificial intelligence that he himself designed to escape …
For the purposes of the film, scientists had to teach Erica to play comedy via methods adapted to her condition as a robot. It turns out that teaching an AI to play the role of an AI is not an easy task.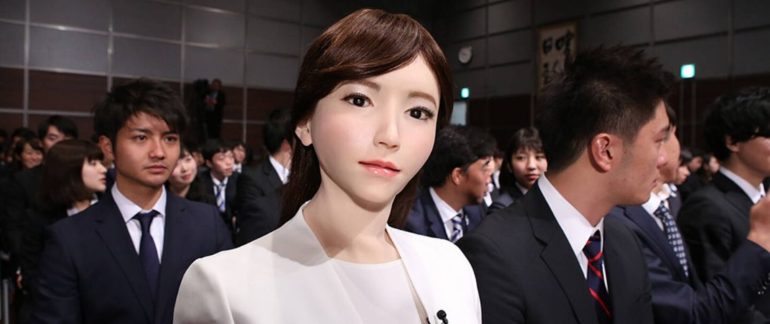 "In other acting methods, the actors use their own life experiences for the role," says producer Sam Khoze. However, Erica has none. It was created out of thin air to play the role. We had to simulate his movements and emotions through individual sessions, control the speed of his movements, talk about his feelings and supervise the development of the character and his body language. "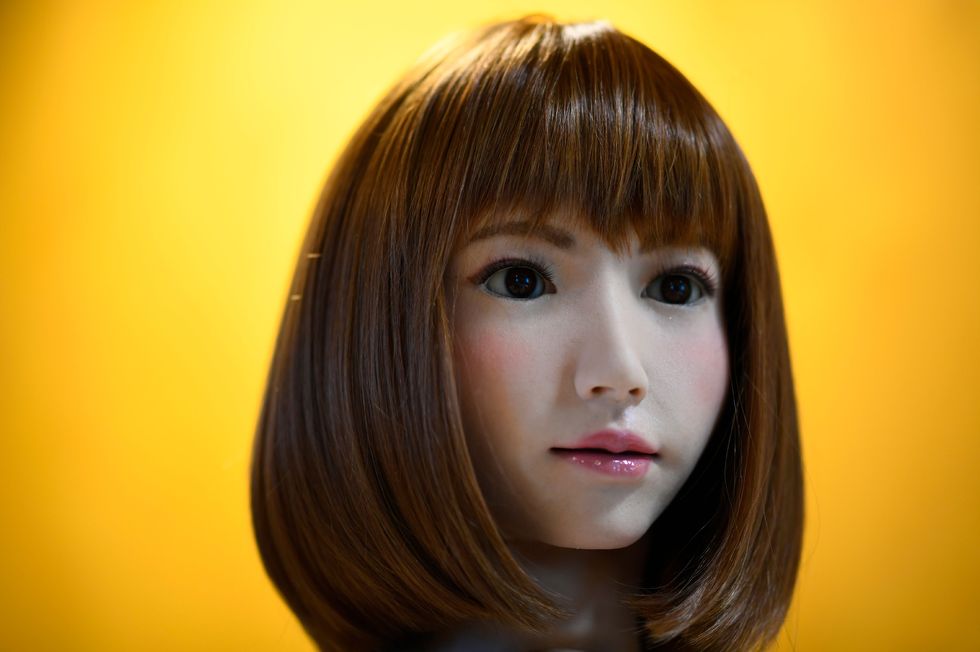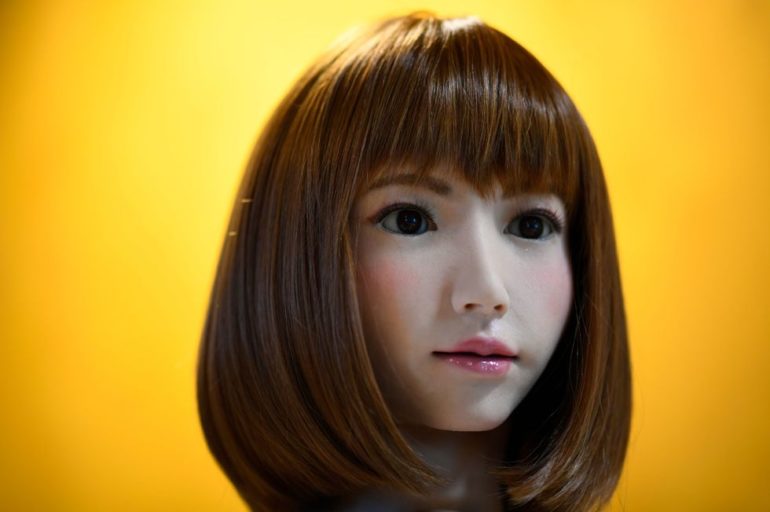 A risky bet?
For the production companies Bondit Capital Media, Happy Moon Productions and Ten Ten Global Media funding the film, this is the first time that the profession has called upon artificial intelligence in such an important role. A risky bet when you know that the humanoid is still far from perfect.
When it launched on television in 2018, it was unable to move its limbs and could only sketch sketchy expressions. We will therefore have to work hard to equal the game of human interpreters, like the actors in the Westworld series or even the actress Alicia Vikander who had won the role of Ava in Ex Machina (2014), an intelligence unnerving to mankind, yet aware of his robot status.
For the moment, the director of ' b ' and the human co-star of Erica have not yet been chosen. However, first images were shot in Japan in 2019. The rest of the film should be shot in Europe in June 2021.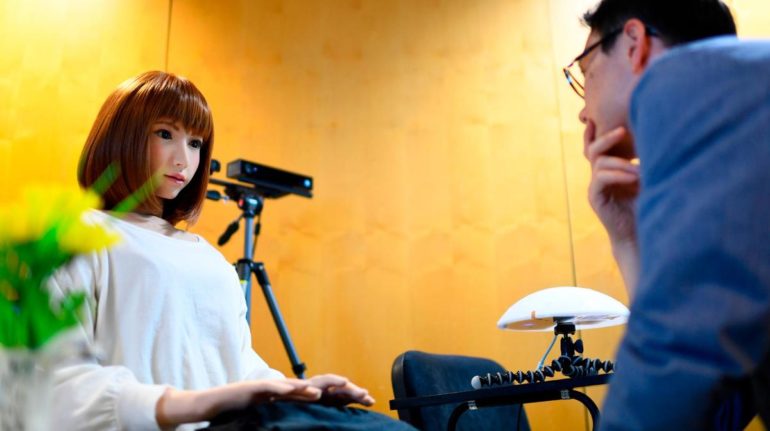 Digg Deeper:
– This AI Robot Just Nabbed the Lead Role in a Sci-Fi Movie | Popular Mechanics
– The Robot Revolution: Humanoid Potential | WSJ
– Hollywood Gives Up on Humans, Casts AI Robot Vulture
– New, $70 Million Sci-fi Flick 'b' To Star A Real-life A.i. Robot Named Erica SYFY