Italian designer Elena Salmistraro signs a dreamful installation in the bedroom area of one of Ikea stores in Milan.
It is the first time that Ikea Italia invites an external designer to create a display for its products.
Elena Salmistraro is one of the most original and appreciated name among the new generation of Italian designers. Known for her eccentric and colorful style, the designer transposes her cheerful and ironic world into this room.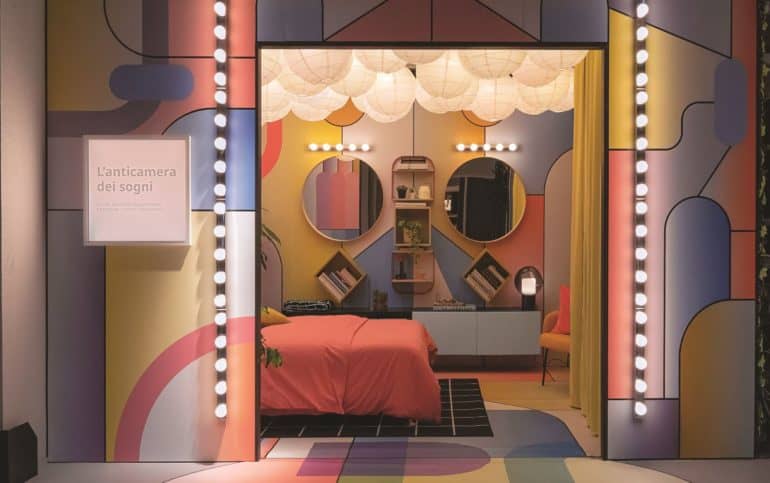 She imagined this "Anticamera dei sogni " (The antechamber of dreams) to be the bedroom of a young creative woman who has just moved to Milan to work in graphic design. Passionate about art, fashion and cultures, she draws inspiration for her works from travels and then wraps them with fantasy, color and a strong symbolism.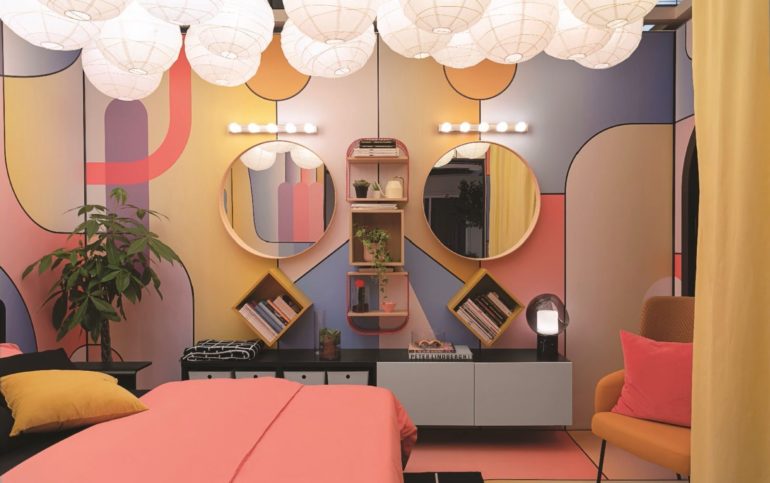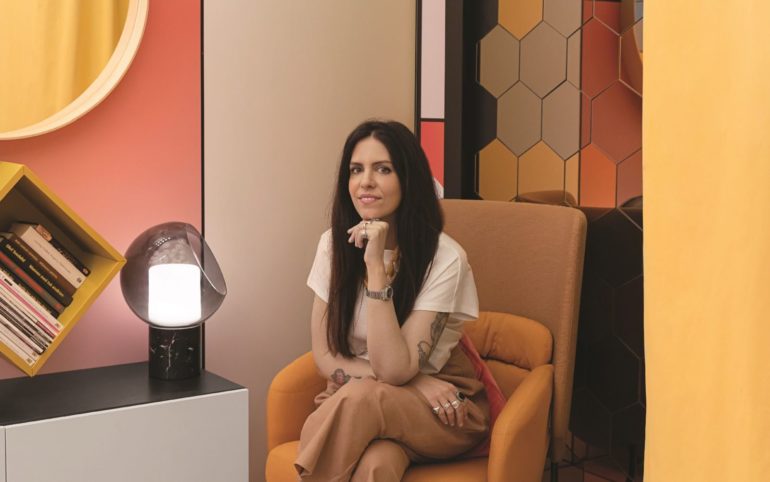 The bedroom's walls and floor are decorated with a geometric and graphical pattern, mixing shades of yellow, pink and blue. The dark contours add a pop and psychedelic effect. Perfectly in line with her creative world, Elena Salmistraro simulates the face of a funny 'monster' on one wall, using mirrors, shelves and lights from the Swedish company.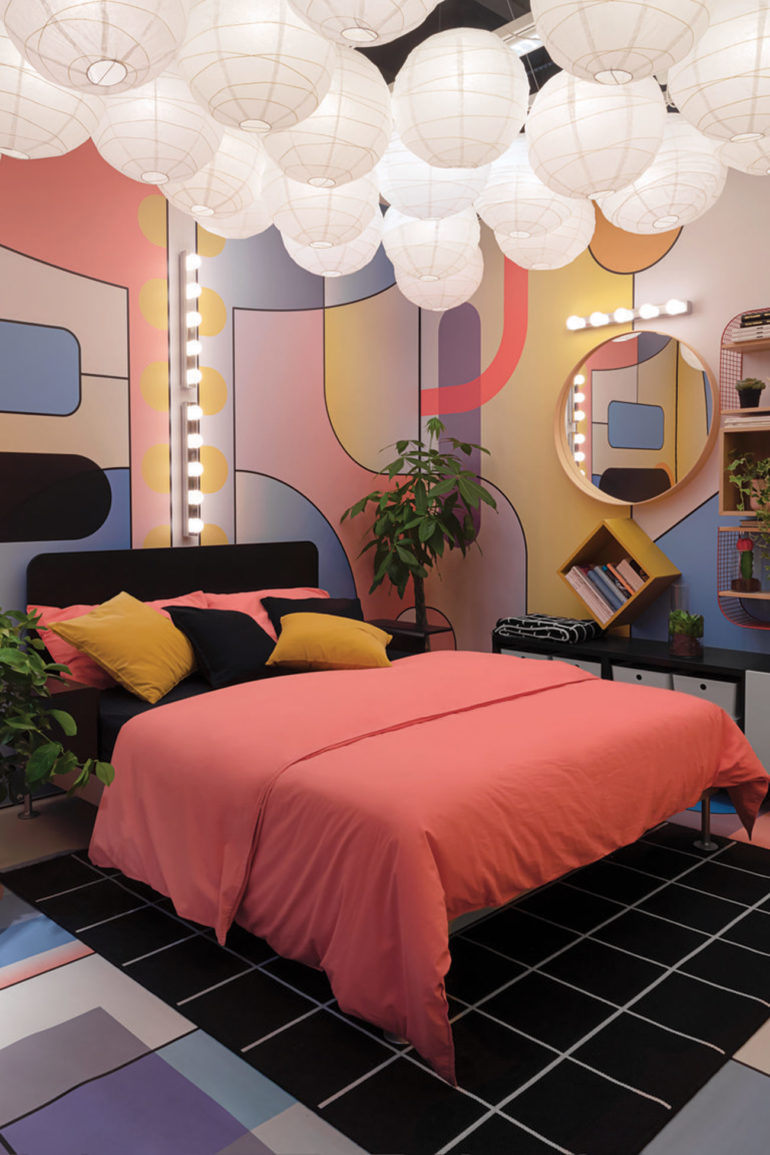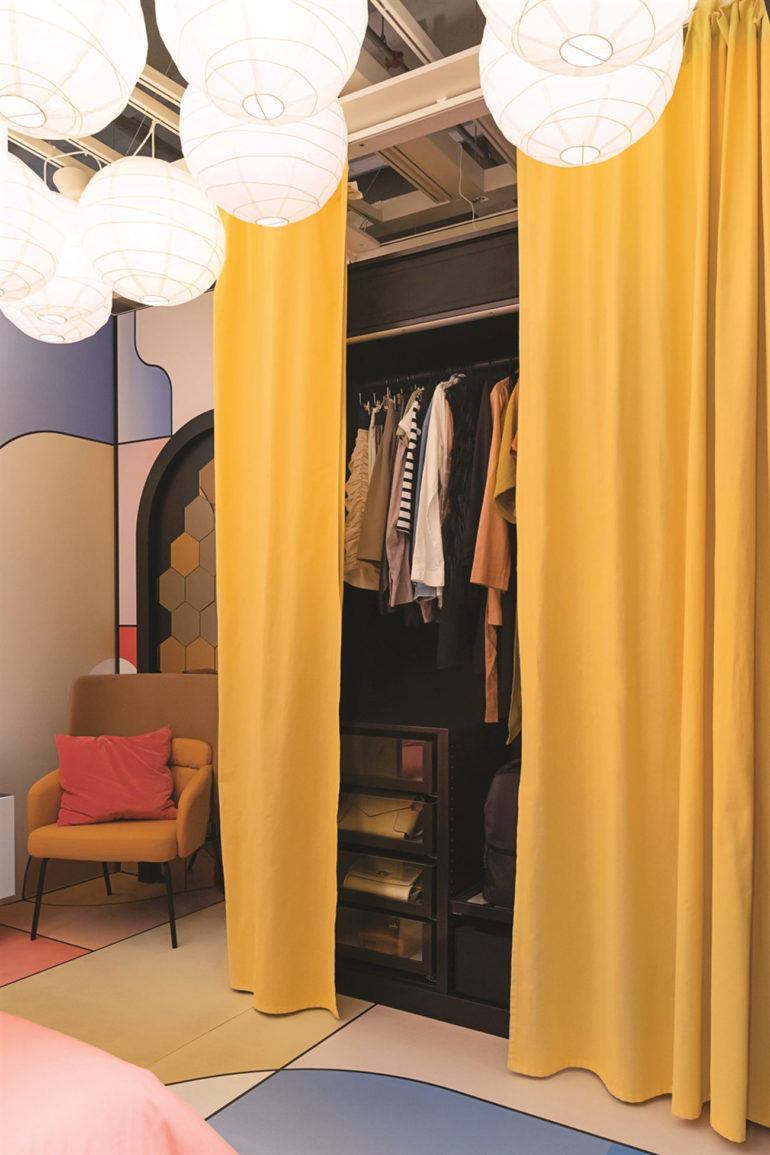 The installation will be visible until the end of September in the Ikea store in San Giuliano Milanese.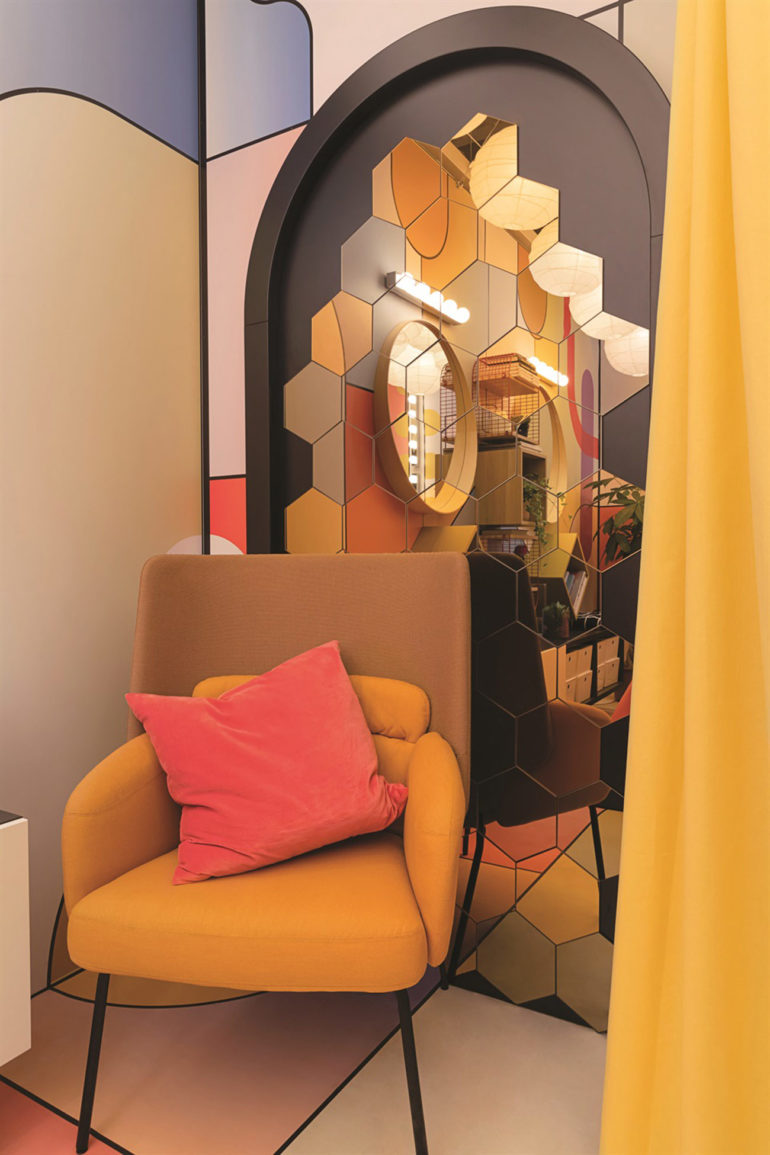 Photography by Viviana Bonafede for We Are Social.
www.elenasalmistraro.com