The global cryptocurrency community was hit very hard when the covid-19 pandemic struck. Everyone was scampering for cover and global markets got hurt with the restrictions and lockdowns. Premiere cryptocurrency investor network Bitangels came up with a novel solution to allow events to take place while the pandemic is still on. E-Crypto News reached out to Erika Zapanta, Director of events BitAngels. This is what she had to say.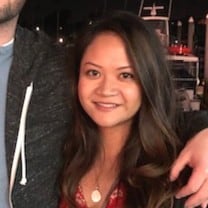 About BitAngels 
BitAngels is a global investor network for the blockchain industry. BitAngels launched in 2013 as the world's first angel network for digital currency startups. Each BitAngels event features networking and short pitches by startup founders to an audience of investors, business leaders, and the local blockchain community. To learn more, please visit www.bitangels.network.
E-Crypto News:
1. How hard has the blockchain and DLT space been hit by Covid-19?
The blockchain and DLT space has certainly been hit hard with COVID-19. Major industry conferences have been forced to cancel, postpone, or go fully virtual. Thousands of industry leaders who would usually gather for New York Blockchain Week in May will instead be at home. On the positive side, the blockchain industry already has a "decentralized" approach to business, and a lot of companies are run fully or partially remotely. A lot of business is done virtually, so in that regard we're hopeful the industry can keep progressing throughout this situation.
E-Crypto News:
2. Are we going to see a permanent shift from in-person meetings to remote events?
It's likely that many people, after participating in virtual meetings and events, may realize that they don't need to spend as much of their budget on traveling to conferences. In that regard, I think we'll certainly see more openness to online meetups and events. However, people will always value face-to-face meetings to a certain extent, especially in investing situations where trust in the company's leadership is paramount. That's likely to draw people back to in-person meetings after the pandemic is over.
E-Crypto News:
3. What can we do to reduce the incidences of fraud when it comes to remote events and their follow-up processes?
 As with our in-person events, BitAngels will vet every startup that applies to pitch during our Virtual Events. We make sure that presenters have established some credibility and a legitimate business plan before they can participate in any BitAngels event, in-person or online. We also recommend companies and event participants conduct multiple follow-up meetings through video and other channels to establish trust, conduct their own extensive due diligence, and assess all investment and future finance risks specific to the company and their timeline.
E-Crypto News:
4. What are the advantages of remote administration (for businesses)?
The primary advantage is that remote administration allows for a lot of flexibility. We aren't bound by geographical limitations and are able to connect investors and entrepreneurs from all over the world, hopefully fostering valuable connections.
E-Crypto News:
5. Could models such as BitAngels be the miracle that everyone in the DLT/Blockchain space is expecting?
With BitAngels Virtual Events, we are able to bring together people from all over the world who are involved in crypto investing and entrepreneurship. We aren't limited to chapter events in major cities, which bring only locals and visitors. These events will allow more people than ever to connect, and we hope this will lead to successful opportunities for both startup founders and investors.
E-Crypto News:
6. How can investors' funds be protected?
In the crypto industry, many deals are done online. It's up to everyone to keep themselves safe when conducting business, whether it be face-to-face, over the phone or online. We encourage investors to do their own due diligence on every opportunity they are presented with, and to take necessary precautions with their investments.
E-Crypto News:
7. What criteria does BitAngels use to determine if a project will be profitable?
We ensure quality pitches by screening companies, considering factors such as the strength of the team, the technical feasibility and market fit of the project, and the fundamental financial details of the company and the offering. More details can be found here: https://www.bitangels.network/presenter-faq
E-Crypto News:
8. What models of Angel networks are we going to be seeing down the line in the Blockchain/DLT space?
 The investment landscape in the crypto industry is always changing. We aren't sure what we will see down the line, but it will be fascinating to watch how things evolve.
E-Crypto News:
9. After COVID-19 is through with its danger phase what's the plan for everyone in the BitAngels ecosystem?
 After COVID-19 calms down, we plan to continue holding BitAngels Virtual Events, both standard and VIP. We'll follow CDC and the World Health Organization's guidance in determining when it is safe to resume in-person events. We know that people value face-to-face networking and connection, so we look forward to bringing back in-person BitAngels meetups in addition to our Virtual Events.
E-Crypto News:
10. If you had three Wishes for the Blockchain/DLT space and a Genie who could make them come true, what would those wishes be?
I'd wish for 1) Bitcoin and other digital assets to rebound, 2) BitAngels Virtual Events to successfully connect entrepreneurs and investors all over the world, and 3) for the blockchain community to come out of the COVID-19 crisis stronger than ever.