As the cryptocurrency space strives to take shape and break into the mainstream economic space, Crypto Scammers keep arising. One such hurdle is the increase in the number of scams in the sector. According to a study by Scamwatch, Australians filed 1,810 reports of crypto scams in 2019. Cumulatively, the amount lost surpassed $21.6 million AU ($14.9 million USD).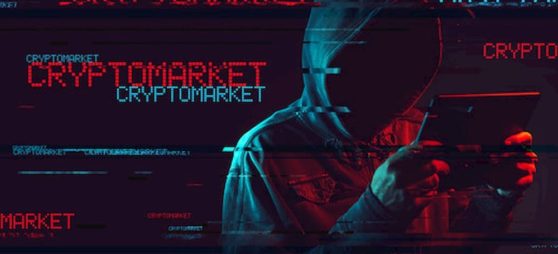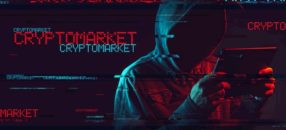 Scamwatch is an arm of the Australian Competition and Consumer Commission. In this study, it stated that Australians between 25 and 34 years were affected heavily by these cryptocurrency investment scams. The report reads:
"Cloud mining farms became a common adaptation of this type of scam. Most were Ponzi schemes, with no real cryptocurrency involved."
It further classifies cloud crypto mining as a resource-intensive activity that heavily relies on powerful computing systems to mine a token or coin. That is the same concept that scammers are targeting to set up their deceptive activities. They even ask people to invest in nonexistent server time or space.
Crypto Scammers Surging Rapidly
Scamwatch's report shows that there is a steep increase in total losses arising from crypto scams in the last two years. In 2017, investors lost $234 million while in 2019 they lost $437 million.
One notable example from the report is the "USI Tech," an international Ponzi-style scam. Scamwatch got at least 200 reports about it in 2019 totaling losses of about $2.2 million that were paid irreversibly in Bitcoin (BTC). Scamwatch refers to USI Tech as one of the "biggest cryptocurrency scams in the world."
Crypto Scammers like Bitcoin and it came in second after the conventional bank transfers as a payment method for scams initiated in 2019.
Scam Steals US$2 Million In Bitcoin Using Elon Musk's Name
Many crypto giveaway scams have been making rounds for several years now. One notable scheme impersonated Tesla and SpaceX boss Elon Musk. The scammers are name-dropping Musk into the Bitcoin address itself for extra credibility. That strategy has enabled them to swindle over US$2 million in bitcoin from unsuspecting users in the last two months.
https://www.youtube.com/watch?v=1ZhpEsNpxAg
The cyber criminals use Bitcoin vanity addresses that incorporate a custom word or element into the address to make them appear more trustworthy. In this case, they used: "1MuskSEYstWetqTFn5Au4m4GFg7xJaNVN2" or "1ELonMUskSEYstWetqTFn5Au4m4GFg7xJaNVN2"
The thieves then urge people to send digital cash to a bitcoin address promising to double the sum as part of a giveaway. But, they steal all the victim's crypto funds after receiving them.
Tracking Addresses Misusing Musk's Name
The CEO of cyber-security firm Adaptiv, Justin Lister, has been tracking all the bitcoin addresses exploiting Musk's name in the last month. He managed to track down 66 such addresses. While speaking to reporters, he said that he identified addresses with the help of BitcoinAbuse.
BitcoinAbuse is a public database of all bitcoin addresses used by hackers, scammers, and many other cybercriminals. The 66 addresses have got at least 201 bitcoin since their creating in April 2020, according to Lister.
ZDNet identified a 67th address that also got 13.9 Bitcoin. That amount brings the total to around 215 Bitcoin lost to scammers hiding behind Elon Musk's identity. According to the current exchange rate, that amount is equivalent to about US$2 million.
How Crypto Scams Operate
One of the most common ways that these giveaway scams are executed recently is via hijacked YouTube accounts that have large number of followers. The accounts are rebranded imitating a celebrity or brand to enhance their credibility. Then, a giveaway live stream is launched citing a critical milestone as the reason for that event.
One such fake giveaway happened when SpaceX became the first private firm to launch astronauts into space. YouTube might be popular but it is not the only channel that the scammers use. They also target Twitter accounts where they amplify the reach of their scams using bot networks.
Giveaway scams misusing Elon Musk's name and companies is not a new phenomenon. They have targeted other celebrities like Bill Gates and Ripple's CEO, Brad Garlinghouse. Musk was irritated and took to Twitter to share his feelings about these scams earlier in the year.
How To Avoid Crypto Scams
Experts like ESET cybersecurity specialist Jake Moore advise that you should do background checks whenever you want to participate in any giveaways:
"I suggest all users do background checks as far as they can including reviews and then further research into the account itself before parting with any money. This isn't a case of 'if it's too good to be true, it probably is', it's a case of merely don't be too quick to click."
Intensive checks ensure that  you only commit your money to legitimate and legal investment opportunities.