Cryptocurrencies are popular assets in Germany. Further, leading cryptocurrency exchanges like Coinbase and Kraken count it as one of their biggest countries in the world.
In this article, we will look at the cryptocurrency market in Germany and which ones are the most popular.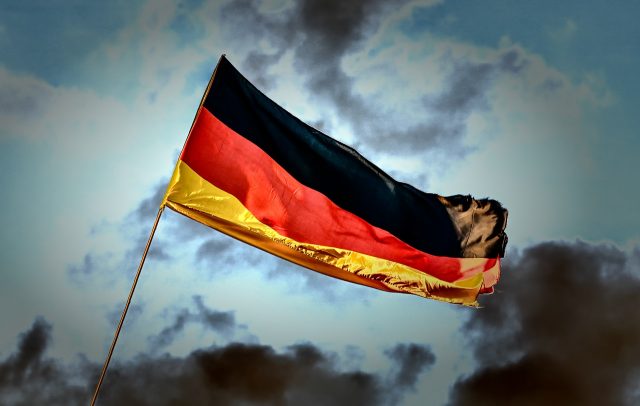 Germany cryptocurrency regulations
A common theme in the cryptocurrency industry is regulations. In the past few months, many regulators have been coming up with rules to govern the sector. In the United States, agencies like the Securities and Exchange Commission (SEC) are coming up with rules. In other countries like China, regulators have decided to ban cryptocurrencies completely.
In Germany, the cryptocurrency industry is governed by Bafin, which is the main financial regulator. Since Germany is a member of the European Union, regulations also come from the European Securities Market Authority (ESMA).
In general, ESMA and Bafin have been supportive of digital currencies even though they have issued multiple warnings on speculation. This means that it is completely legal to buy, hold, and trade digital currencies in Germany.
To operate in Germany, however, Bafin requires that all exchanges be regulated in the country. Some of the top companies regulated to provide cryptocurrency exchanges in Germany are Coinbase and Crypto.com.
Popular digital currencies in Germany
It is unclear about the most popular cryptocurrencies in Germany. In most cases, cryptocurrency exchanges don't disclose this data. However, analysts believe that Bitcoin is the most popular coin in the country because of its role as the biggest cryptocurrency.
Ethereum is another popular cryptocurrency in Germany. Ethereum helps developers build stable and scalable applications, which make Ether the second-biggest cryptocurrency globally.
Another cryptocurrency that is likely popular in Germany is Ripple. One of the most common Google searches in Germany is "der beste weg, um ripple zu kaufen" which means "the best way to buy ripple."
Also, according to the German site Cryptomonday.de, "Wer schon mal verschiedene Kryptowährungen miteinander verglichen hat, kennt mit Sicherheit den Namen Ripple, auch als XRP bekannt."
What they say is translated in English as "Anyone who has ever compared different cryptocurrencies will certainly know the name Ripple, also known as XRP."
Additionally, there are more cryptocurrencies to invest such as Avalanche, Litecoin, Bitcoin Cash, and Monero.
How to buy cryptocurrencies
There are several approaches for buying Bitcoin and other altcoins in Germany. The most popular one is through cryptocurrency exchanges like Coinbase, Kraken, OKX, and eToro among others. The process of using these exchanges is simple. After finding your ideal exchange, you need to create an account. In most cases, you will need your email address and phone number.
After signing up, you will just need to select your payment option and deposit your funds to the exchange. Some of the most popular payment options are credit and debit cards, bank transfers, and wallets like PayPal and Skrill. Finally, select the coin you want to buy and the amount you want to spend, and then complete the transaction.
It is an easy process and depending on the exchange you use, transaction costs are not all that high. Second, you can buy cryptocurrency using an online wallet. Examples of popular online wallets are companies like Skrill, PayPal, Neteller, and N26. Unfortunately, not all these wallets have cryptocurrency functionalities.
For example, while PayPal has cryptocurrency features in the US and UK, it does not have them in Germany. Skrill has these features. So, all you need is to create an account, deposit funds, and then buy the coin that you want. The benefits of using wallets are that they are easy to use and they do not charge a commission.
Third, you can buy cryptocurrencies in Germany by using a peer-to-peer marketplace. These marketplaces provide a platform where people can buy and sell cryptocurrencies with each other in a safe environment. To use them, you just need to create an account in a few steps and then select the seller you want to use.
You should then execute the trade. In most cases, the transaction will take less than 20 minutes to complete. Some of the popular P2P marketplaces are LocalBitcoins and Paxful.
Finally, you can buy cryptocurrency using some of the most popular forex and CFD brokers in Germany. These companies offer several cryptocurrencies like Bitcoin, Monero, and Ethereum in a CFD format.
The benefit of using this option is that these firms provide leverage, which can help you maximize your profits. They also allow you to make money even when the price of a coin is falling. The disadvantage is that they don't provide the real coins. Instead, they offer a financial instrument that tracks the price of the coin. As such, you cannot send it to anyone or use it to buy anything.
Summary
While cryptocurrencies like Bitcoin and Ethereum are highly volatile products, they are known for their performance. In the past decade, Bitcoin has outperformed all traditional assets by far. Some newer coins like Terra and Cosmos have done much better. In this article, we have looked at the regulatory state in
Germany and identified some of the best coins in the country. Further, we have assessed some of the best ways of buying and storing digital coins like Bitcoin and Ripple.